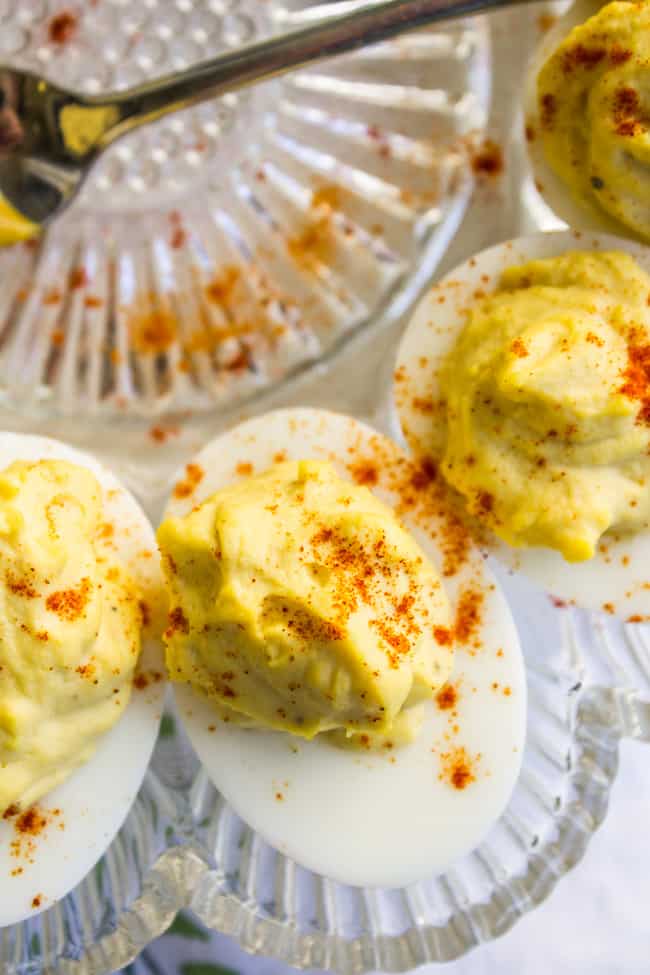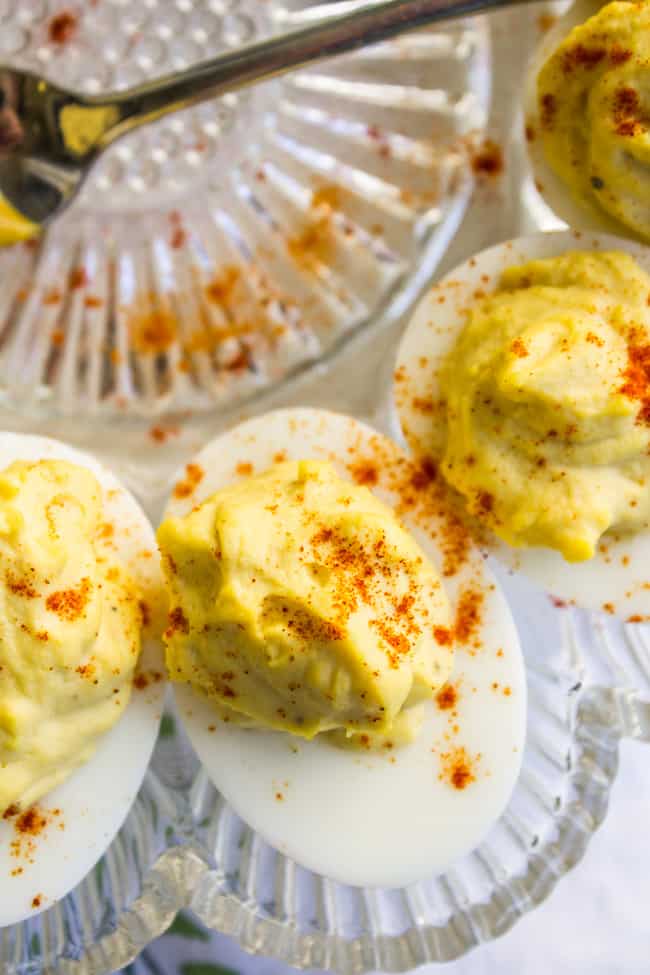 Did you make this recipe?
Leave a review »
Classic Deviled Eggs
Makes 18 deviled egg (halves)
adjust servings
Ingredients
9

large eggs*

6

tablespoons mayonnaise

2

teaspoons yellow mustard

1

teaspoon dijon mustard

1/8

teaspoon seasoned salt (like Lawry's)

dash cayenne pepper

black pepper to taste

regular or smoked paprika, for sprinkling on top
Instructions
Begin by cooking your eggs. I highly recommend steaming:**
Add about 2 inches of water to a pot that has a steam basket. Cover (without the steamer) and bring to a boil over high heat.
Meanwhile, add 9 eggs to the steam basket.
When the water is at a rolling boil, remove the lid and place over the steam basket, and place the covered basket over the boiling water.
Set a timer for 12 minutes right away.
Meanwhile prepare an ice bath, or a large bowl with very cold tap water will work fine too.
When the timer goes off transfer the eggs to the cold water. I use a spoon to transfer them one a time but do it however you like.
Let cool in the water for about 20 minutes.
Peel the eggs and slice each one in half lengthwise.
Scoop the yolks into a bowl or food processor. Place the whites on a serving platter. Crumble the yolks with a fork or pulse a couple times.
Add the rest of the ingredients: mayonnaise, mustard, dijon mustard, seasoned salt, cayenne pepper, and black pepper.
Stir together or pulse.
Scoop the filling back into the egg whites. You can pipe it if you want, but I actually prefer the natural look of just spooning it in.
Sprinkle with paprika and serve!
You can make them a day ahead if you want! Just keep covered in the fridge. Perfect make-ahead appetizer.
by The Food Charlatan