This delicious Indian meal is a classic that never gets old! A beautiful mix of spices along with jasmine make this recipe divine.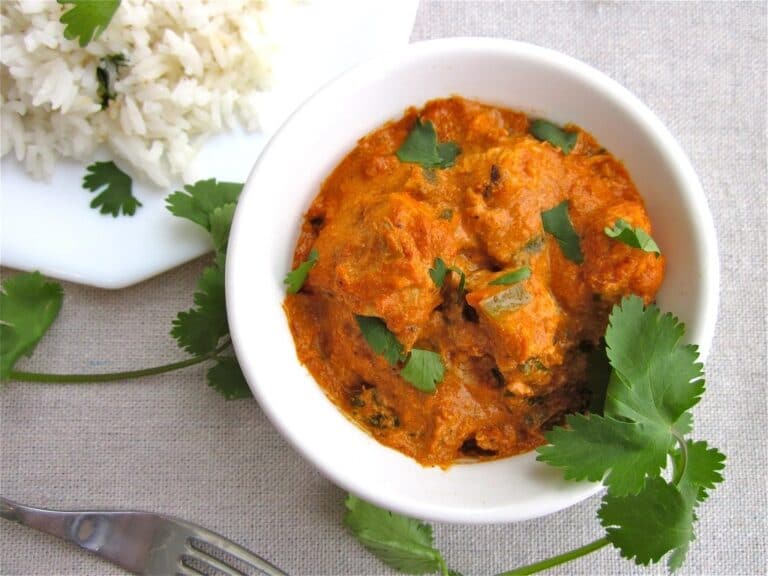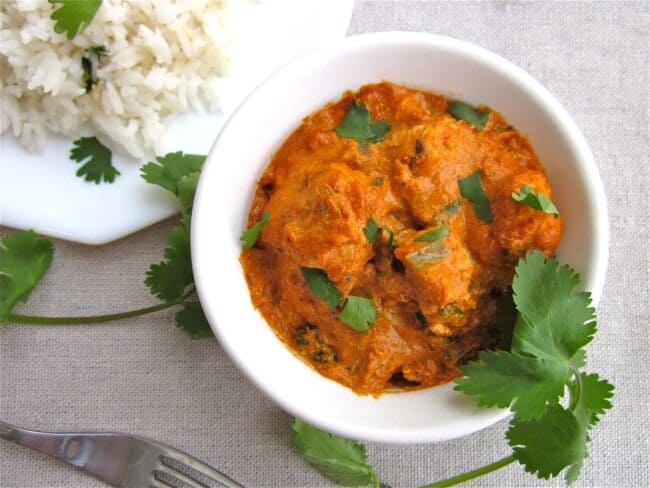 I am in love with Indian food. Or at least I think I am; having never actually been to India I wouldn't really know. But there is no disputing the adoration I have for my homemade versions. Chicken Tikka Masala is the dish that started my love affair. I'm not sure if this recipe is authentic, but it definitely tastes like the kind at my favorite Indian restaurants. (My friend Mir–who is from Hyderabad–once said it tastes like the real thing. Yes! Best compliment ever.)
The first time I tried Chicken Tikka Masala was back in college. A friend of mine was a waiter at a local Indian restaurant, and he was always talking about how everyone he worked with was crazy. One time my family was in town visiting and we decided to go there for dinner. They had this jazz pianist playing in the background (which is kind of funny actually, because when I think of Indian music, I do not think of jazz piano.)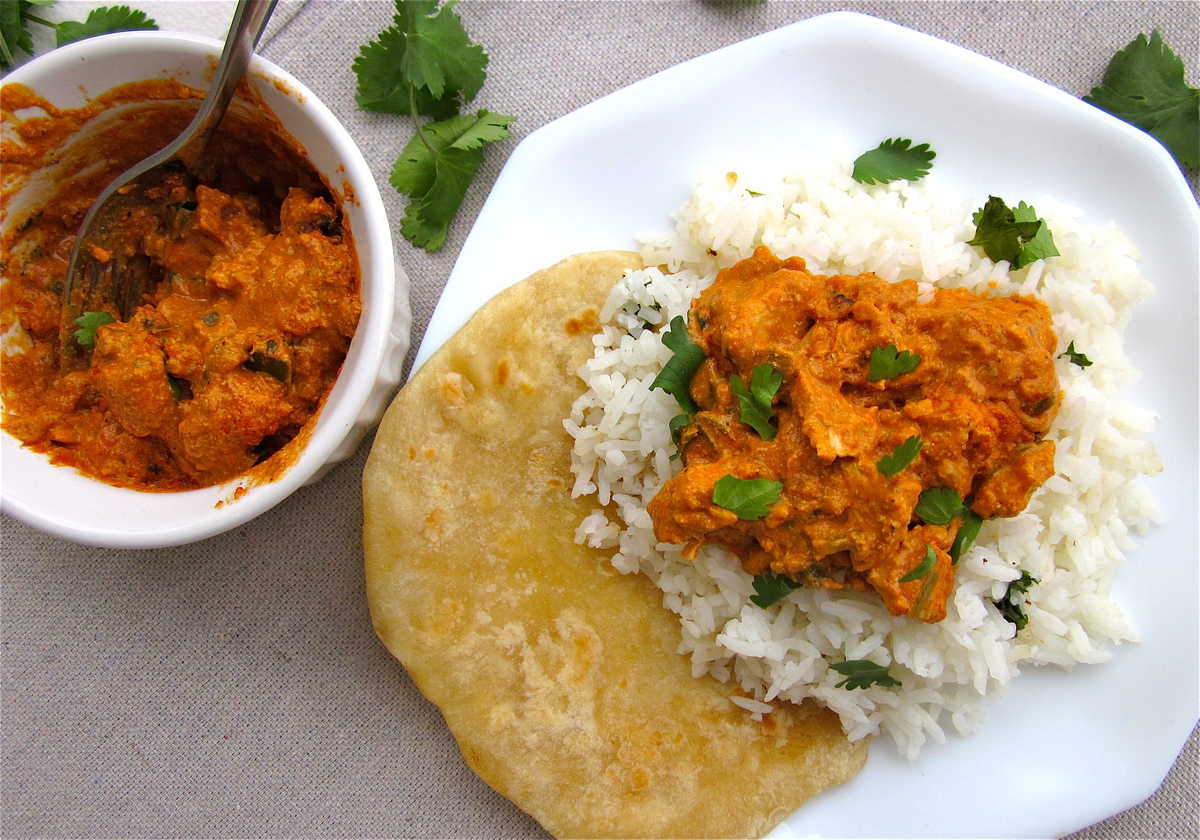 We were the only ones in the restaurant that night, but there were at least 10 of us. So naturally we were making a huge ruckus, talking and laughing, even more than usual because there were no other customers in the restaurant that we had to worry about bothering. But my friend the waiter came over to us and apologetically asked us to keep it down. Our piano player feels that you're not appreciating his music, he said. We just laughed. Then we realized he was completely serious.
Of course, later when this friend of mine finally quit and demanded his last paycheck, the manager pulled a gun on him. So I guess we shouldn't be surprised that they would hire a snarky pianist. (The business was put under new management soon after. A lovely Indian family has run the place for many years now. So you locals needn't fear being shushed (or worse, shot) in any of the local Indian restaurants.)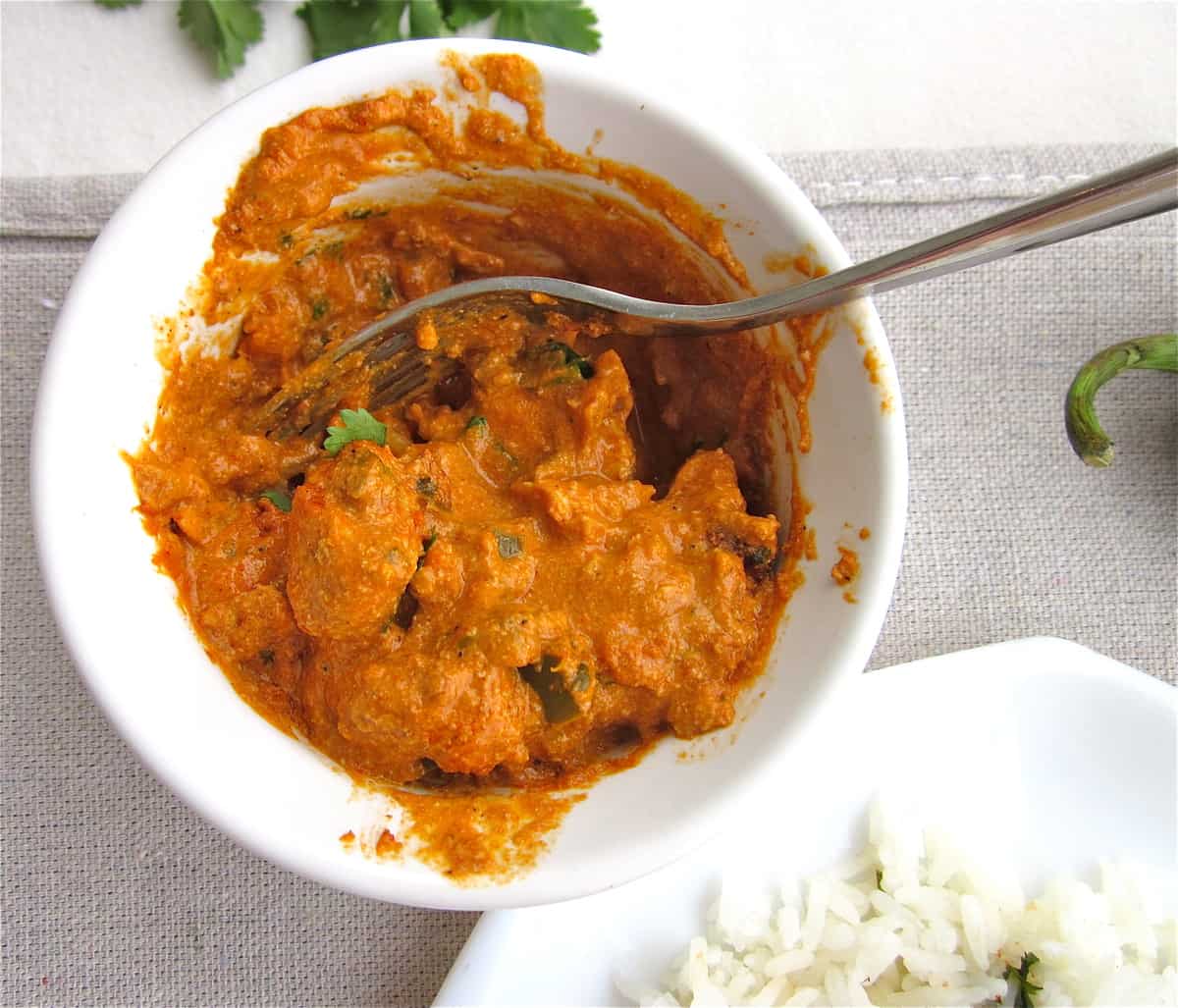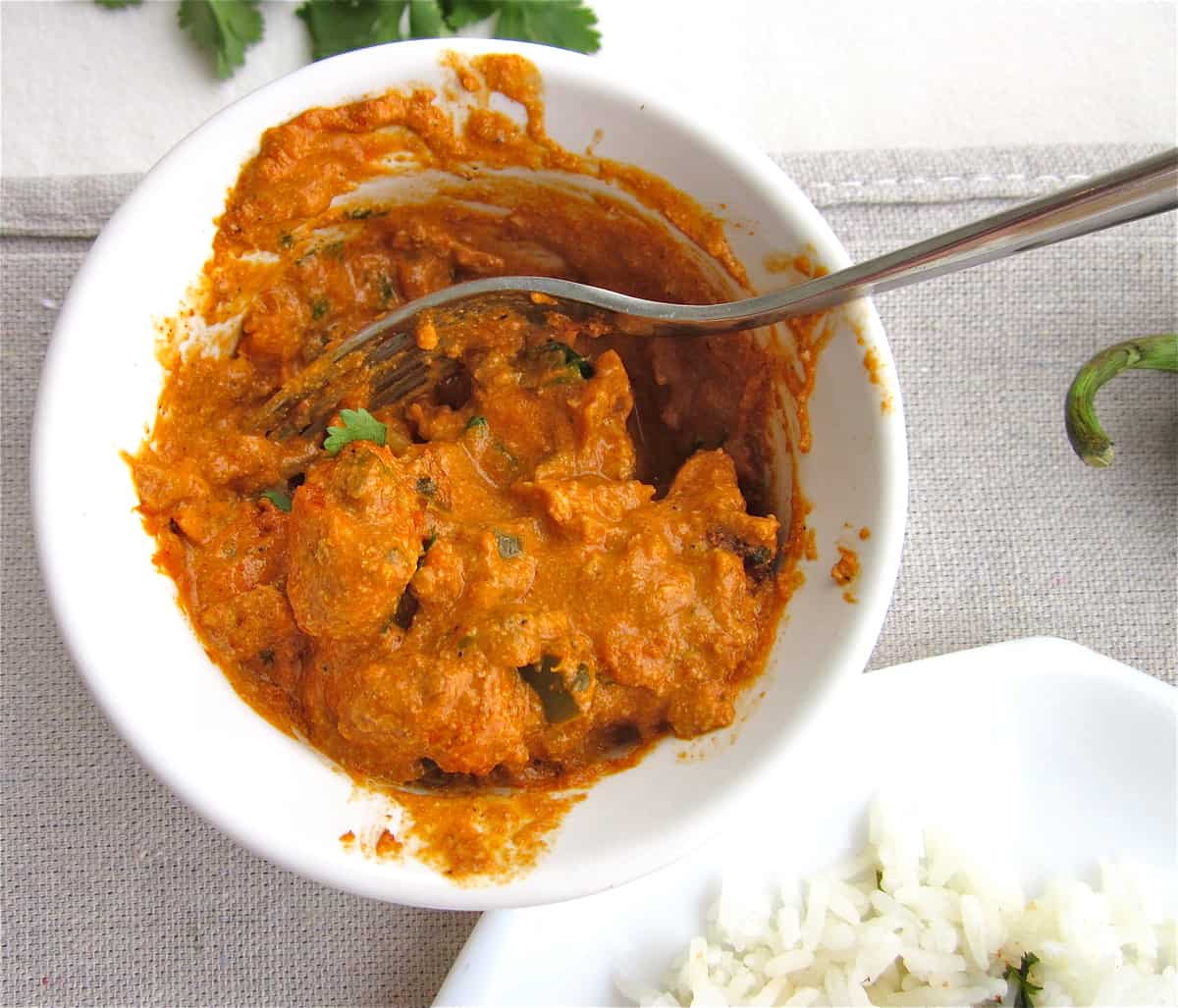 This stuff is so dang good. I haven't met anyone who doesn't love it once they've tried it. Enjoy!
Chicken Tikka Masala
Source: adapted from Allrecipes.com
1 cup plain Greek yogurt (non-Greek works fine, I just prefer the texture of Greek)
1 tablespoon lemon juice
2 teaspoons ground cumin
1 teaspoon ground cinnamon
1 teaspoon cayenne pepper
1 teaspoon freshly ground black pepper
1 tablespoon minced fresh ginger
1 teaspoons salt
3 boneless skinless chicken breasts, cut into bite-size pieces
skewers
1 tablespoon butter
1 clove garlic, minced
1 jalapeno pepper, finely chopped
2 teaspoons ground cumin
2 teaspoons paprika
1 teaspoon salt
1 (8 ounce) can (1 cup) tomato sauce
1 cup heavy cream
1/4 cup fresh cilantro, chopped
In a large bowl, combine yogurt, lemon juice, 2 teaspoons cumin, cinnamon, cayenne, black pepper, ginger, and 1 teaspoon salt. Stir in chicken, cover, and refrigerate for 1 hour.
Preheat a grill for high heat. Lightly oil the grill grate. Thread chicken onto skewers, and discard any leftover marinade (if there is any. I like to keep as much of it on the meat as possible.) Grill until juices run clear, about 5 minutes on each side.
(I don't have a grill. I've used a George Foreman with success (no skewers necessary) but I think I like it best broiled: Move your oven rack to the highest position, so it is directly below the heating element. Set your oven to broil. Thread the chicken onto skewers, place on a greased broiler pan, and broil for 10-12 minutes, removing from the oven every 4-6 minutes to turn the skewers with tongs. They should be nicely charred.)
In a small bowl combine 2 teaspoons cumin, paprika, 1 teaspoon salt, and set aside. Melt butter in a medium-sized pot over medium heat. Sauté garlic and jalapeno for 1 minute. Add the spices you just mixed and stir for another 30 seconds or so. Stir in tomato sauce and cream. Simmer on low heat until sauce thickens, about 20 minutes. Add grilled chicken, and simmer for 10 minutes. Transfer to a serving platter, and garnish with fresh cilantro.
I like to serve this with Coconut Jasmine Rice, but any sort of rice will do. Here is the recipe, it's really quick:
2 cups uncooked jasmine rice
2 1/2 cups water
1 cup light coconut milk
1 teaspoon salt
1/2 cup chopped cilantro
Combine jasmine rice, water, coconut milk, and salt in a medium saucepan; bring to boil. Cover and reduce heat to simmer; cook 15 minutes or until liquid is absorbed and rice is tender. Remove from heat; fluff rice with fork. Stir in cilantro.