The most delicious stove top rice you will ever eat! Use coconut milk to infuse the rice with amazing flavor. It turns out so tender and a little bit sweet, but not in a weird way. You will still want to pair it with your Slow Cooker Chicken Tikka Masala, or any other curry.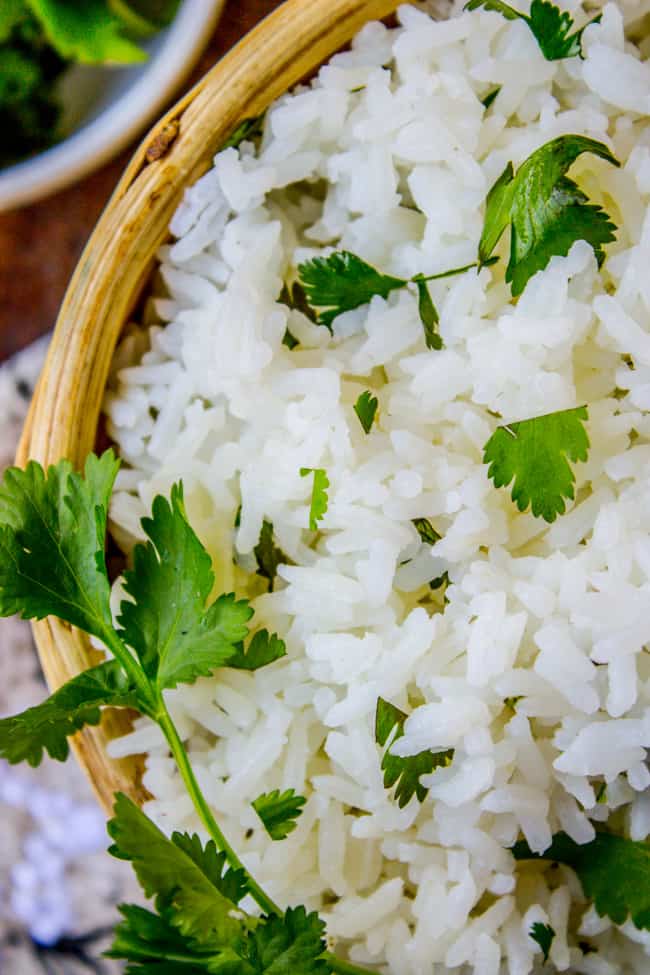 GOOD NEWS you guys. My children are alive and well. I successfully navigated this entire day without murdering a single one of them. (What? No round of applause?)
Do you ever have those days when you feel like you have no control over your life? I'm sure everyone feels that way sometimes, right?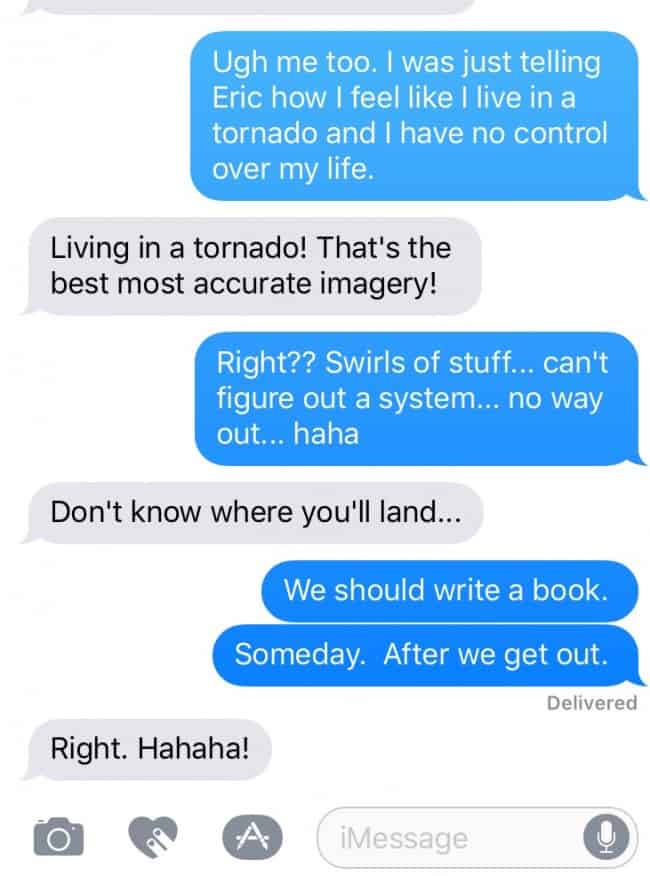 Today was one of those days. I felt like I was running around like a chicken with my head cut off, but nothing was getting done. It was a total butter on the couch day. Now granted, I have a little one who's only 3 months old, so I'm sure that adorable time consumer of a baby has a lot to do with my current mood.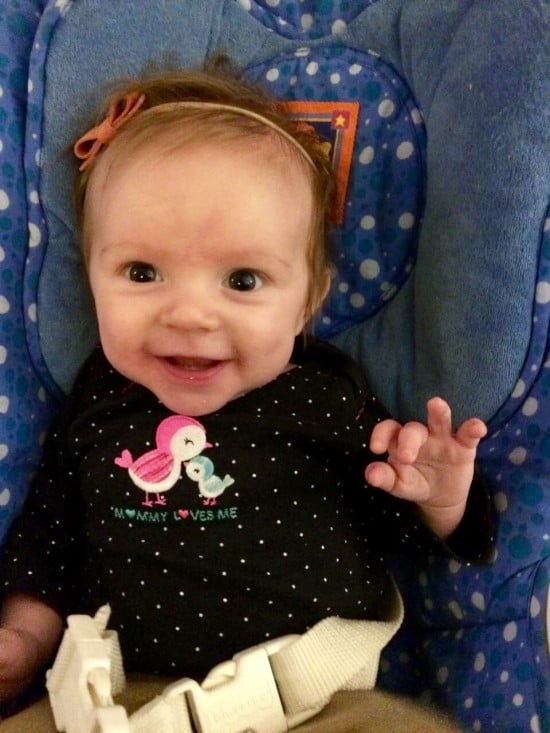 But it's worth it, I know. I wouldn't change anything. I love my kids. (I mean look at that face.) Sometimes life just makes your head spin, right? I'm sure it will calm down tomorrow. Here's to prayers and long "You're not a bad mom" talks from Eric.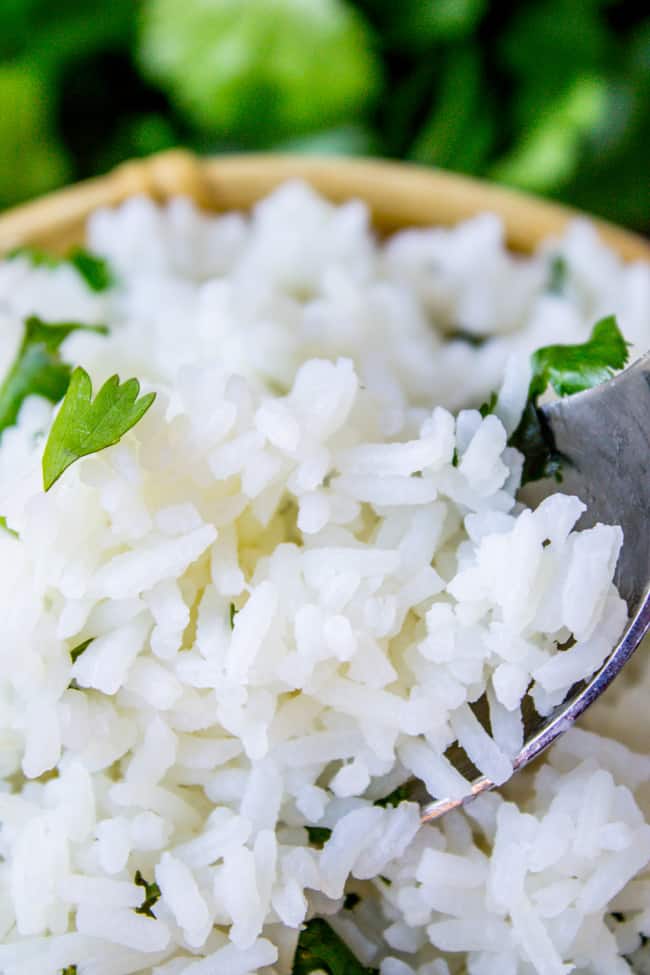 Do you know how to make rice on the stove top? Rice cooker manufacturers have convinced people that it's hard to cook rice but they're lying. It's super easy. (That just made me think of this classic Princess Bride quote:
Princess: "You mock my pain!"
Man in Black: "Life IS pain. Anyone who says differently is selling something.")
All you do is throw some rice and water in a covered pot, turn the heat to high until it boils, then turn it to low for 10 minutes or so. Thaaaat's it.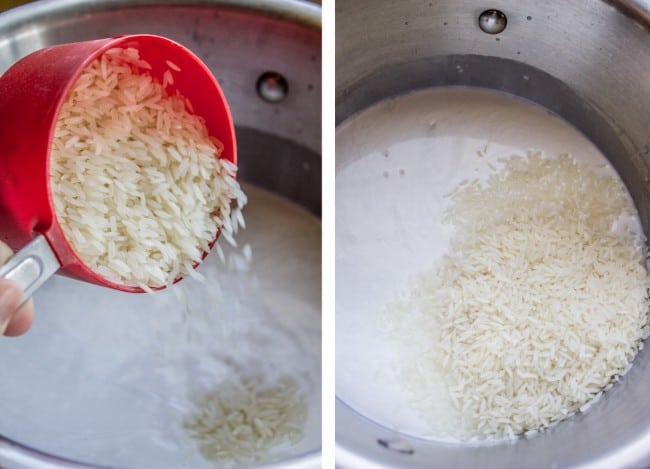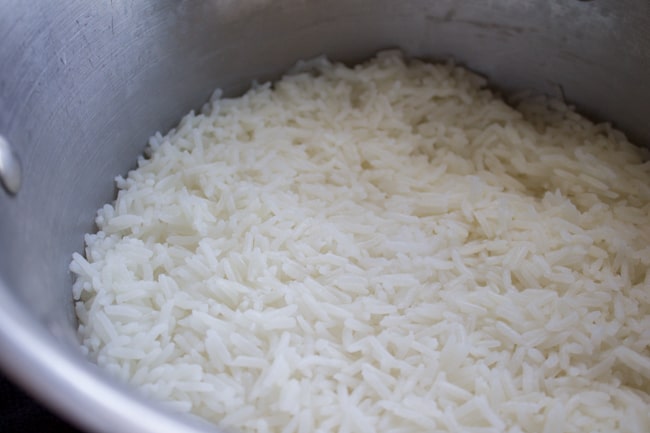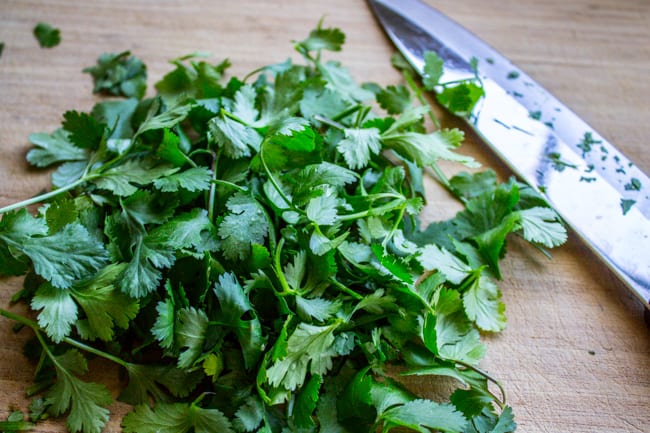 But it's even better when you add coconut milk and a little cilantro. It's even more fragrant and flavorful than straight up jasmine rice, which is amazing all by itself.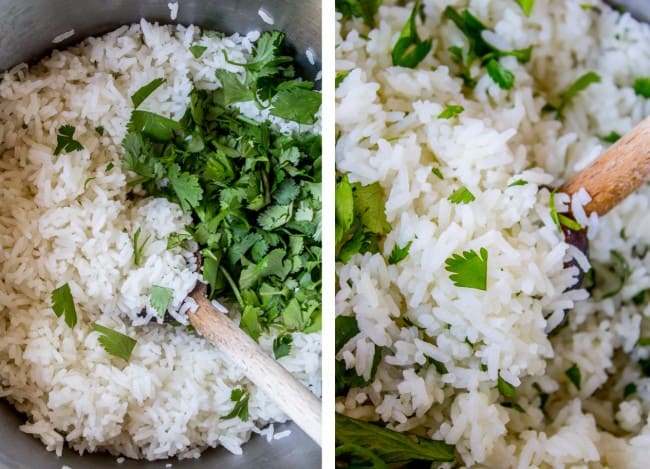 It would be perfect for the Super Bowl this weekend! Just kidding. I mean, you could, sure, but mostly I'm mocking myself and the fact that I've been trying to get my head into the cheesy appetizers this month and it's just not happening. All I want is Indian food and mountains of rice.
(I did manage to publish these Kielbasa Puffs though, so make those for the game this weekend for sure! Or make them for dinner. Because it's way classier than hot dogs.)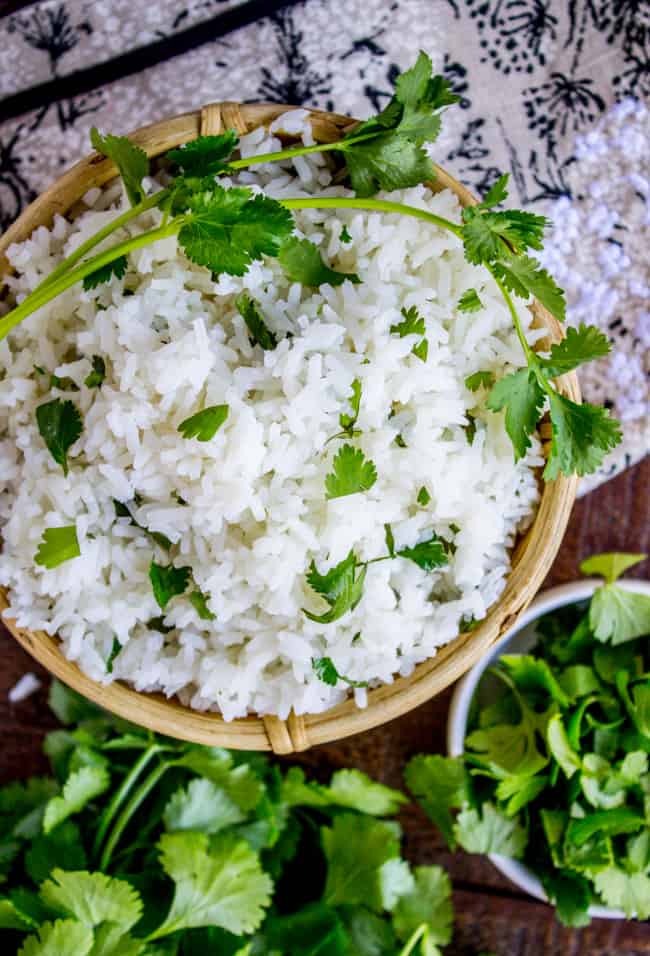 You're supposed to rinse your rice. I never do. Supposedly it makes it less sticky, but I don't think it's worth the bother. Just a personal preference. Although I should rinse it for sanitary reasons. My mom and dad visited Vietnam last summer and saw the rice harvesting process start to finish. My mom said, "Two words: spider webs." Gah!
One thing about cooking rice on the stove: If you leave it too long it will get this crispy brown layer on the bottom (I've even seen it on the bottom of some rice cookers.) So just keep an eye on it. Even if the layer forms, just don't scrape the bottom of the pan. I actually like it though. I scrape it up and stir it in, or just eat it by itself. It's crispy and has lots of flavor:

Eric and I did a summer internship in the Dominican Republic the summer after we were married. We had some friends there who had us over for dinner, and they told us that it's a thing in the DR to make that crispy layer on purpose. They offered us some to snack on. It's like a little treat for the kids while they're waiting for dinner. They call it "chin chin." I told them what chin means in English and they died laughing.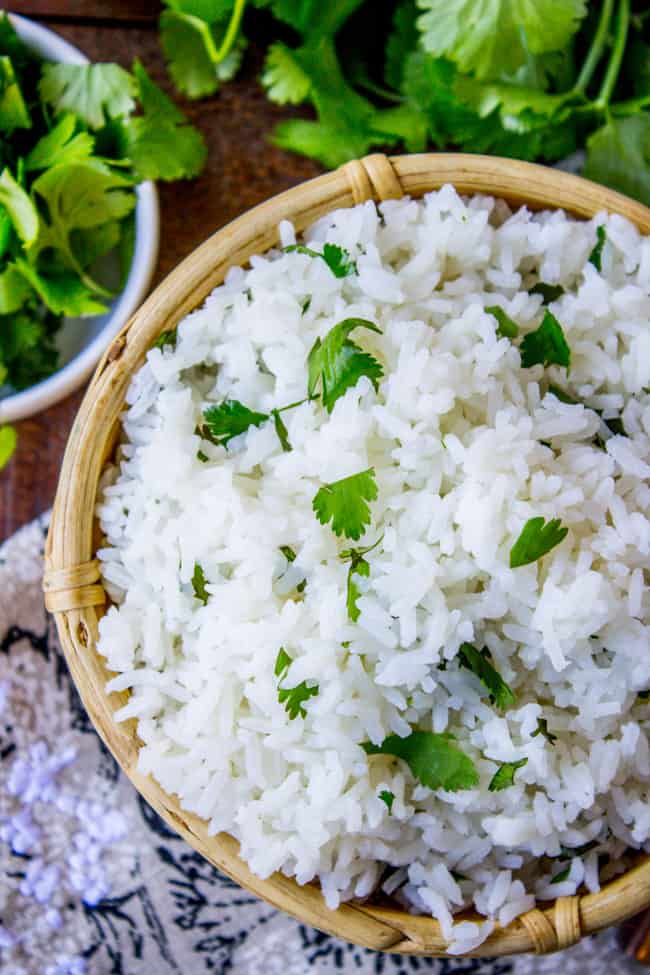 I adapted this recipe from one that I saw in Cooking Light years ago. I used to subscribe to that magazine. I don't anymore because I realized it's just not my style to cook light. Every recipe using pasta says, "Cook pasta according to package instructions, omitting salt and fat." I realized that's what they were doing with every recipe: cutting the salt and fat as much as they could. You want to know what the only changes I made to this recipe are? I added more salt and more fat (in the form of coconut milk). Because it's delicious. YOLO, right?
Check below the recipe for my favorite curries to pair this rice with! If you make any of my recipes, be sure to share them on Instagram using the hashtag #TheFoodCharlatan so I can see it! I love that.
Facebook | Pinterest | Instagram | Twitter

Coconut Jasmine Rice with Cilantro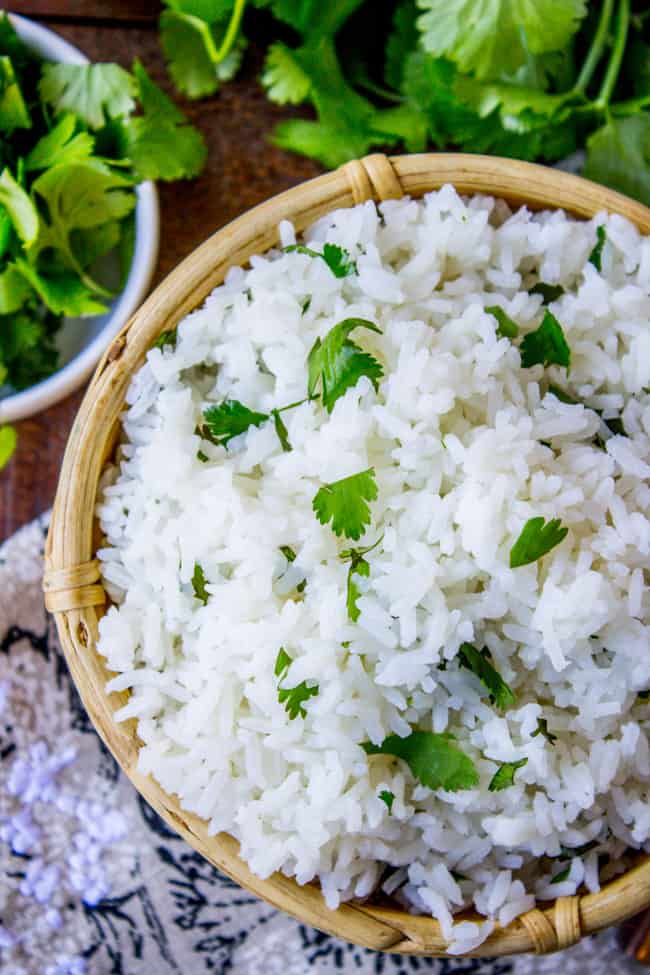 The most delicious stovetop rice you will ever eat! Use coconut milk to infuse the rice with amazing flavor. It turns out so tender and a little bit sweet, but not in a weird way. You will still want to pair it with your Slow Cooker Chicken Tikka Masala, or any other curry. 
Ingredients
1 (13.6-oz)

can

coconut milk,

lite or regular

1 & 3/4

cups

water

1 & 3/4

teaspoons

kosher salt

2

cups

jasmine rice

1/2

cup

chopped cilantro
Instructions
Add coconut milk, water, salt, and rice to a 3 quart pot.

Put the lid on and turn the heat to high.

When the rice starts to boil, turn the heat down to low. Keep the lid on, there's no need to stir.

Simmer on low for 15 minutes, or until the liquid is absorbed and the rice is tender.

Turn the heat off but don't remove the pot from the burner. Leave the lid on for another couple minutes until the rice has reached the dryness level you like.

Stir in the cilantro.

Serve hot! Makes about 4-5 cups cooked rice.
Nutrition
Calories:
528
kcal
|
Carbohydrates:
77
g
|
Protein:
9
g
|
Fat:
21
g
|
Saturated Fat:
18
g
|
Polyunsaturated Fat:
1
g
|
Monounsaturated Fat:
1
g
|
Sodium:
1041
mg
|
Potassium:
329
mg
|
Fiber:
1
g
|
Sugar:
1
g
|
Vitamin A:
135
IU
|
Vitamin C:
2
mg
|
Calcium:
48
mg
|
Iron:
4
mg
Eat this rice with:
Slow Cooker Basil Chicken in Coconut Curry Sauce: << this is a top recipe on my site!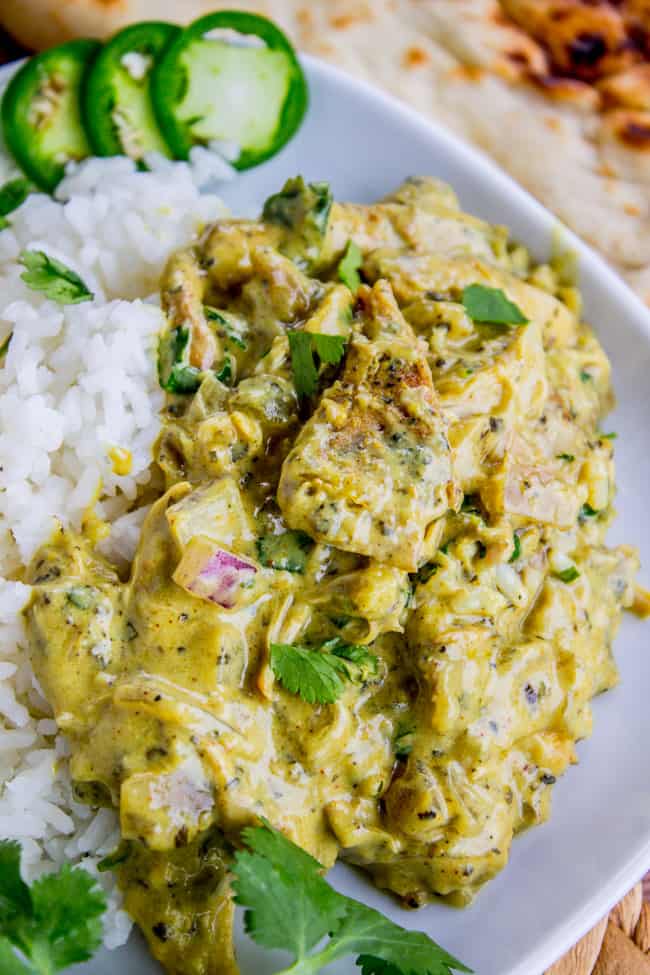 Slow Cooker Chicken Tikka Masala: << this is one of my favorite Indian dishes, adapted for the slow cooker!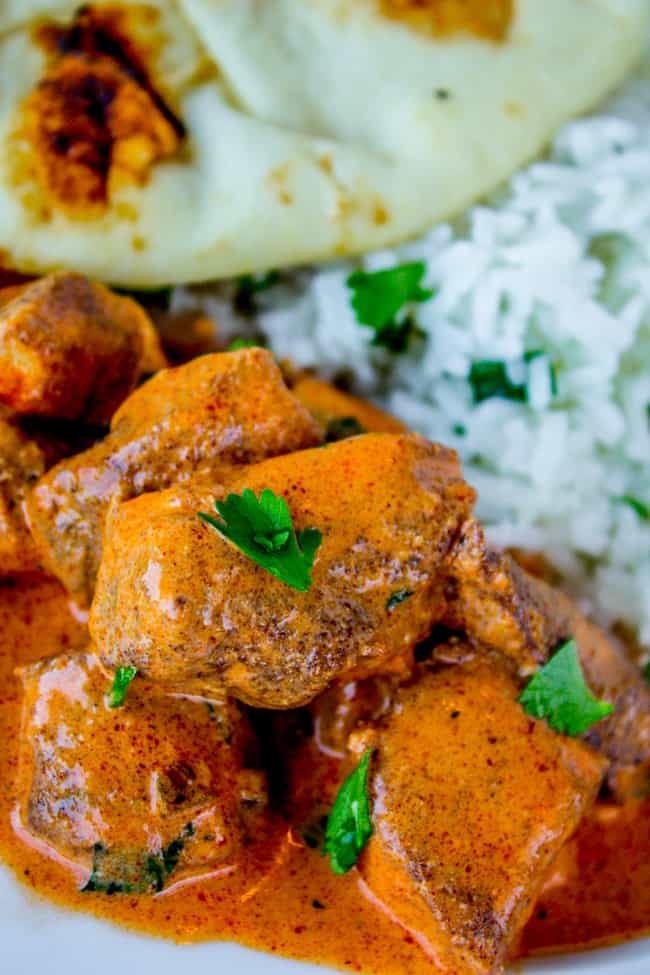 6 Ingredient One-Pot Vegetable Curry << I make this allllll the time. (or some version of it.) It's a staple around here.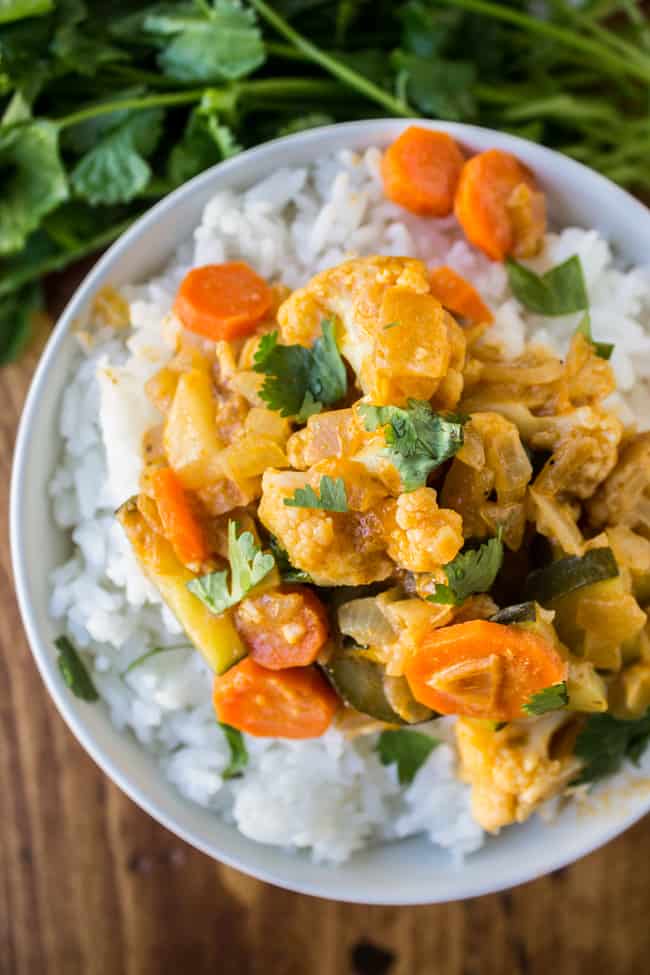 More rice recipes!
Authentic Mexican Rice from Yellow Bliss Road
Slow Cooker Lentil and Brown Rice Tacos from Melanie Makes
Easy Black Beans and Rice Recipe from The Weary Chef
This post contains affiliate links. Thanks for your support!