Chicken Salad with Mandarin Oranges
A classic chicken salad recipe with grapes, mandarin oranges, almonds, and just the right touch of mayonnaise. This is good in a sandwich, in a tortilla wrap, or on tender lettuce leaves for a healthier option!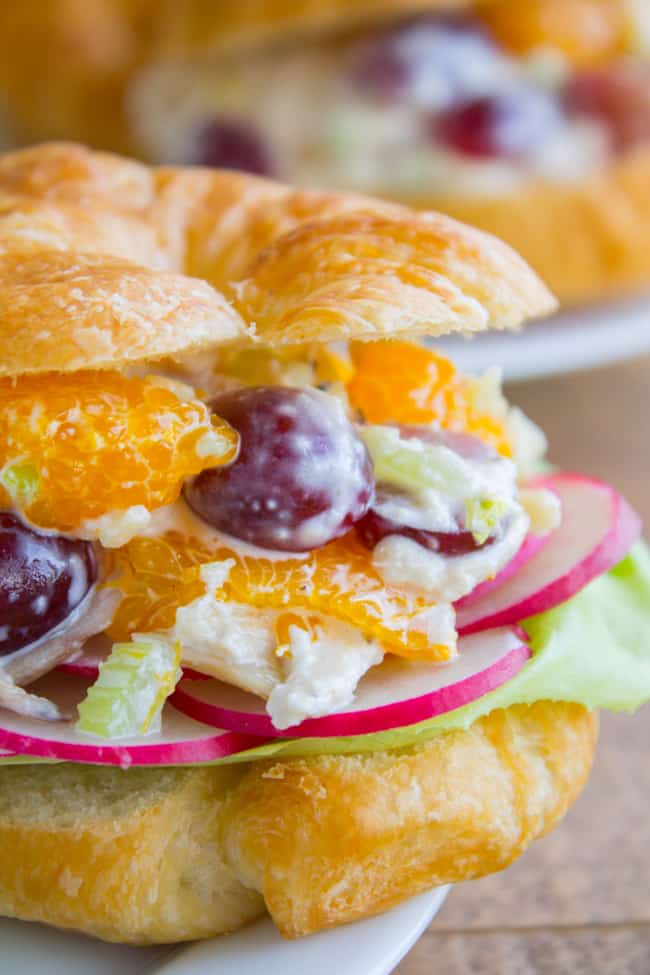 Charlotte and I couldn't find Truman yesterday. Our house isn't that big, so I was just on the edge of starting to worry that he wasn't answering our calls, when I remembered to check the laundry room.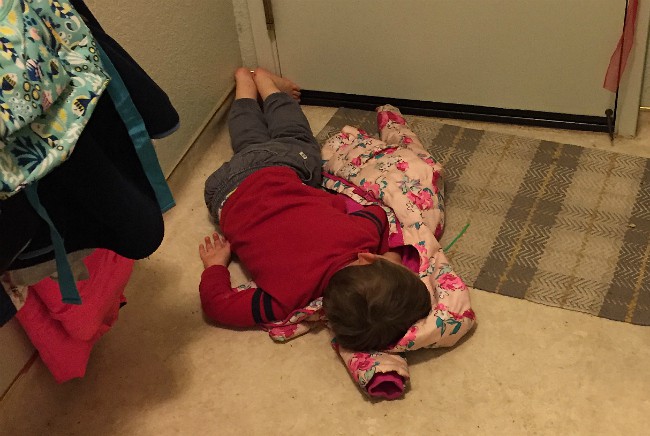 And there he was, fast asleep. I had sent him to a timeout for eating frosting off the kitchen floor, and he decided to say forget you mom, I'm taking a nap. (I know he intended to take a nap because the lights were off. Although he may have just been checking to see if something was glowing up. Truman is obsessed with going in the dark laundry room to see if his toys/any random object "glows up." (Glows in the dark.)
By the way, if you make any comments about the state of my floor I will pull my newborn baby card on you. Don't make me get serious here people.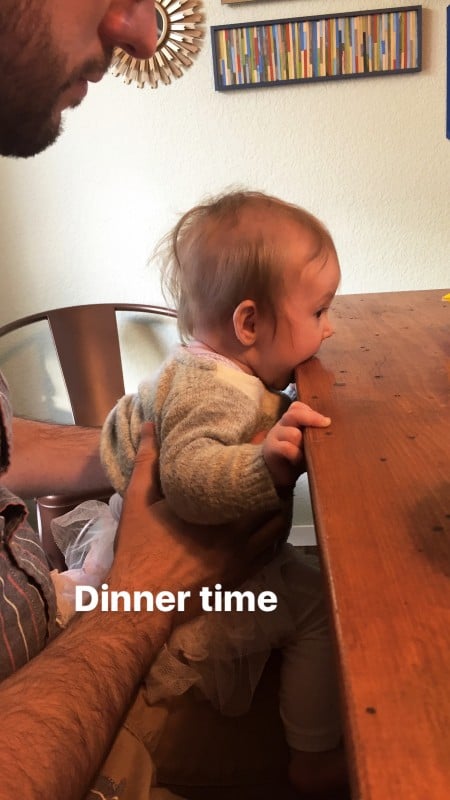 Just look at the stress I have to deal with every day. (Isn't she the best??)
Chicken Salad time!
On the left: how to not chop your celery. On the right: how to chop your celery. I love the flavor of celery but hate huge chunks in my chicken salad. Solution? Chop it up real good.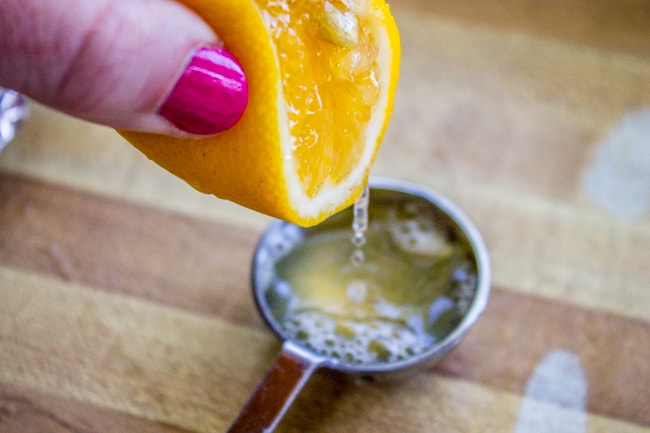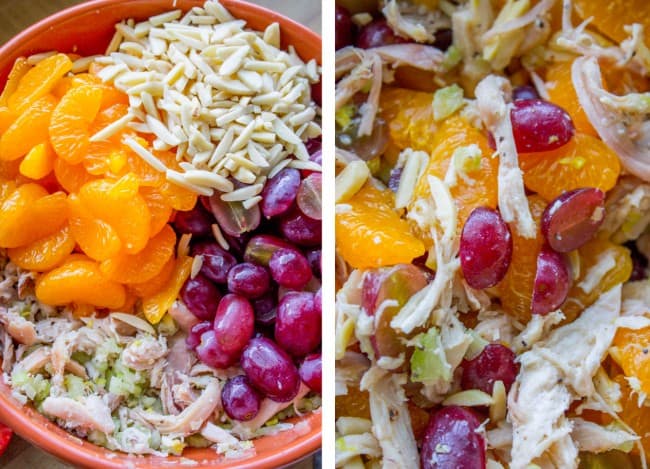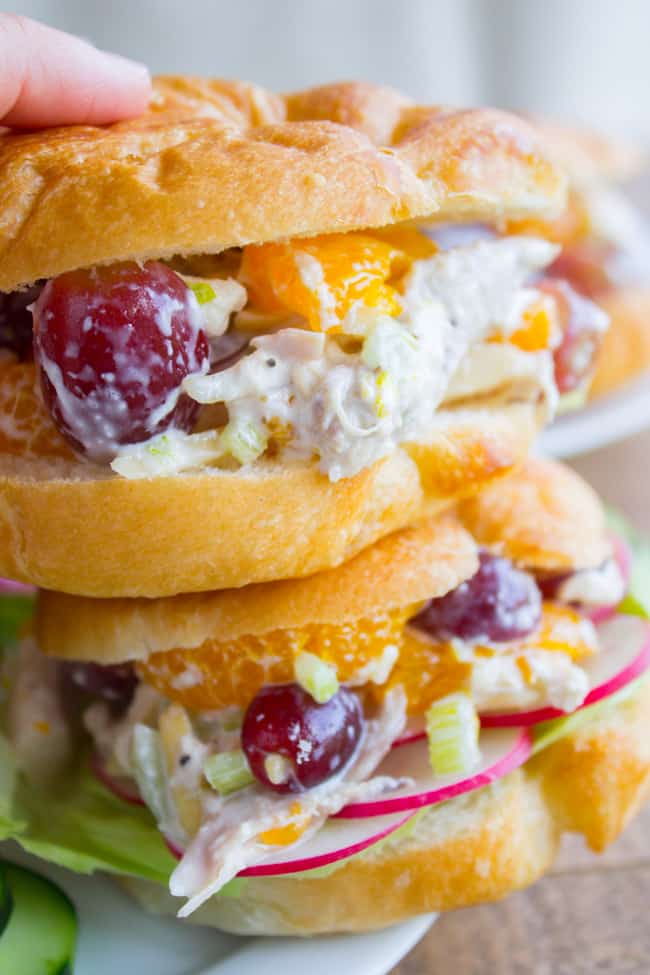 I loooove chicken salad. This is my favorite version. A quick little soak in some lemon juice and spices makes the rotisserie chicken super flavorful. The crunch comes from delicious slivered almonds and not chunks of celery. (Well, I mean. A little celery crunch. But nothing crazy.) This is a super easy salad and such a crowd pleaser for baby showers and potlucks!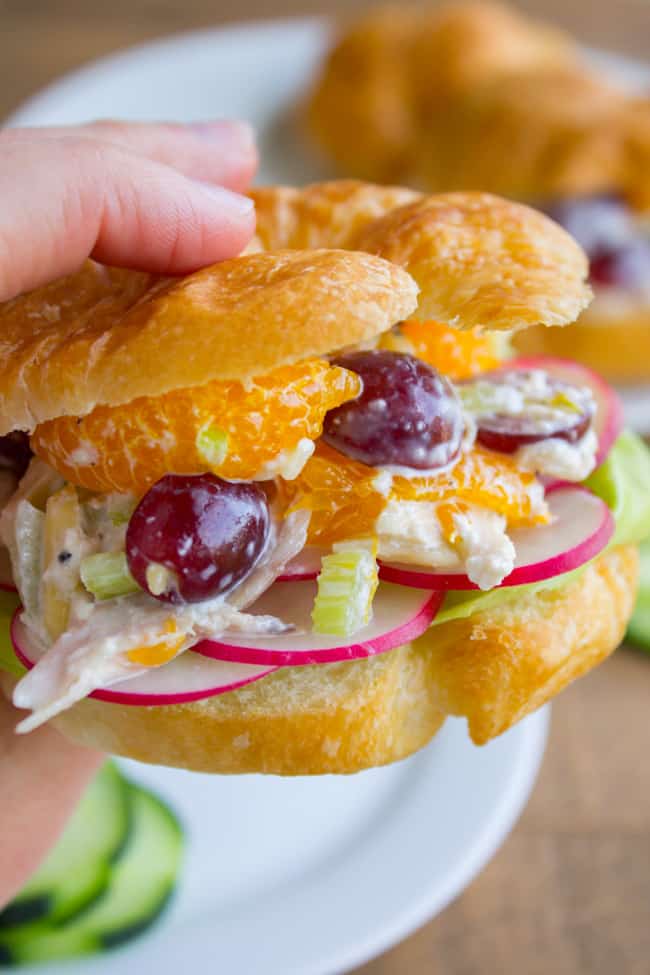 If you would like some Easter ideas for this weekend, check out all my Easter-ish recipes here on the blog. I also have an Easter Pinterest board you could take a look at!
Facebook | Pinterest | Instagram | Twitter
One year ago: Cheesy Ham and Broccoli Frittata
Two years ago: Almond Crusted Honey Dijon Tilapia
Three years ago: No Bake Cheesecake Parfait Bar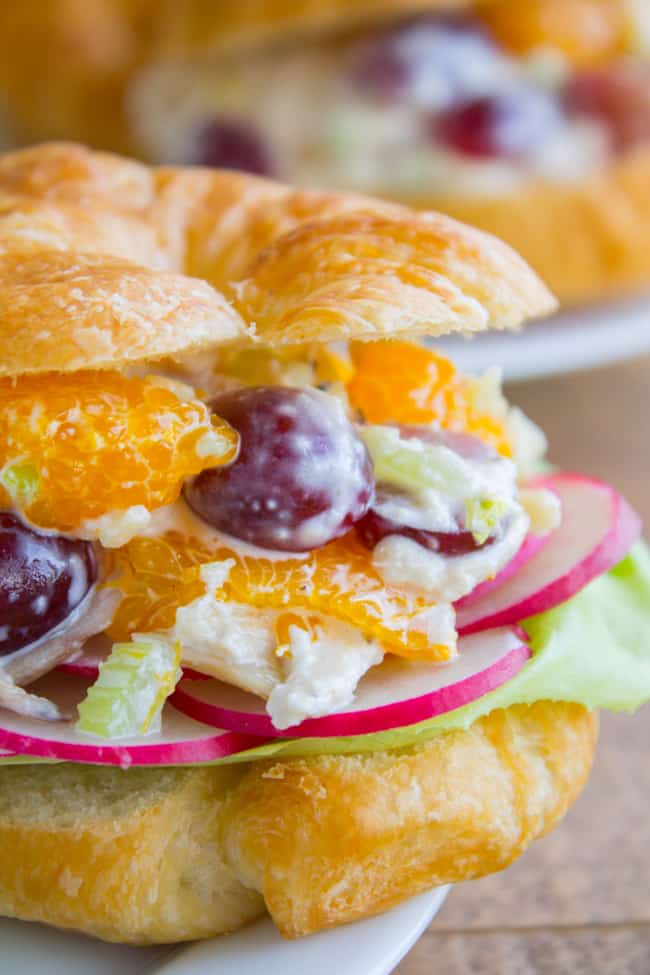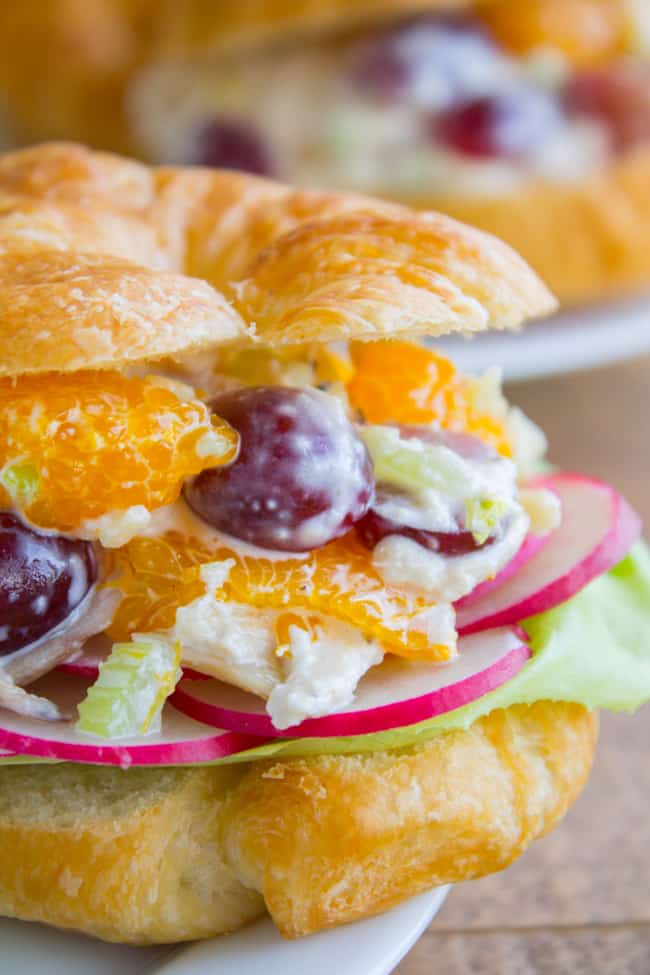 print
Did you make this recipe?
Leave a review »
Mom's Chicken Salad with Mandarin Oranges
Serves 6-8
adjust servings
Ingredients
3

cups shredded rotisserie chicken

1

cup celery, diced small

juice from half a lemon (about 2 tablespoons)

1

teaspoon onion powder

3/4

teaspoon kosher salt

3/4

teaspoon Montreal steak seasoning

1

and 1/2 cups red grapes, halved

1 15-ounce

can mandarin oranges, drained

1/2

cup slivered almonds

1/2

cup mayonnaise

6

large croissants (or 8-10 of the mini kind)
Instructions
Shred the chicken and dice the celery. Do a good job dicing the celery! Boo on big celery chunks!
Add the chicken, celery, lemon juice, onion powder, salt, and steak seasoning to a large bowl. Combine well, cover, and chill in the fridge for a few hours. At least 2. Overnight works great too.
Add grapes, mandarin oranges, almonds, and mayonnaise. Stir well. At this point you can serve it or chill overnight.
Divide between the split croissants and serve!
by The Food Charlatan

If you make this recipe,
share it on Instagram
 using the hashtag
#TheFoodCharlatan
so I can see it!
More great recipes!
Chicken Shawarma << this one is super popular!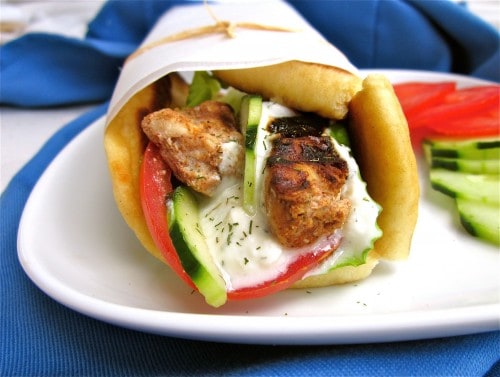 Curried Chicken Salad Sandwiches with Naan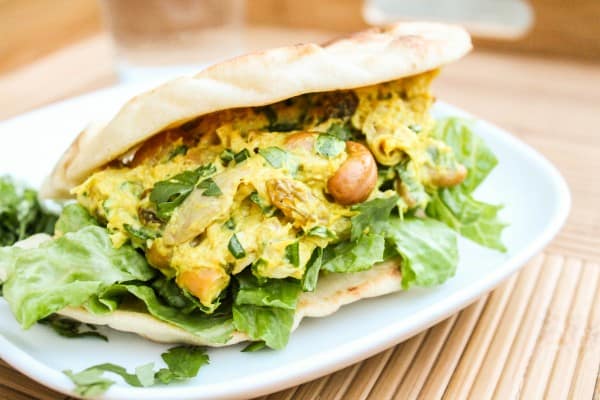 Lemon Tarragon Pasta Salad << this is a huge favorite of mine!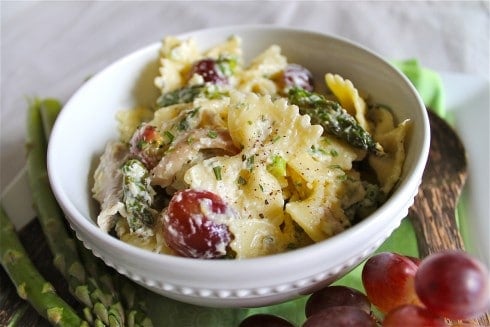 More chicken salad from friends!
Mango Chicken Salad from Taste and Tell
Avocado Chicken Salad Crostini from Wishes and Dishes
Fennel Walnut Chicken Salad from All Day I Dream About Food
This post contains affiliate links. Thanks for your support!
We are a participant in the Amazon Services LLC Associates Program, an affiliate advertising program designed to provide a means for us to earn fees by linking to Amazon.com and affiliated sites.