Stuff a buttery crescent roll with banana and a schmear of Nutella, roll it in cinnamon sugar, and bake. This is the easiest recipe for happiness, in 10 minutes flat.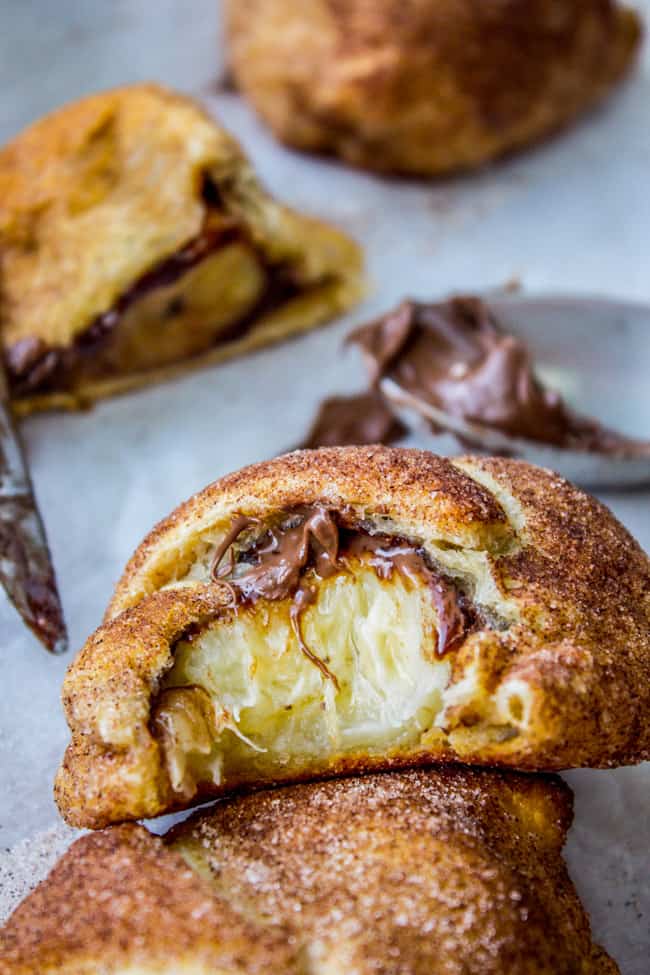 Am I the only one with a banana-Nutella addiction? The mini-Karen-angel on my shoulder says, "let's be healthy Karen! Have a banana for a snack!" and the mini-devil-Karen on my other shoulder says, "Yes Karen…a banana WITH NUTELLA." And thus I am led, carefully and surely, down the path to diabetes.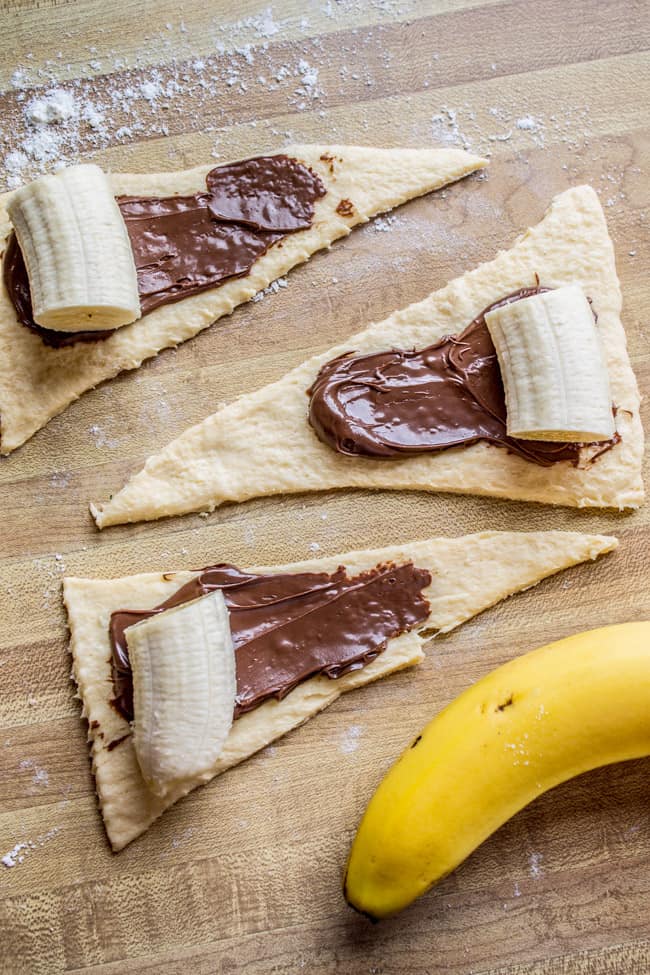 So then I just decided to throw in the towel and wrap the whole thing in buttery crescent roll dough. AND roll it in straight up sugar. Giving up never tasted so right.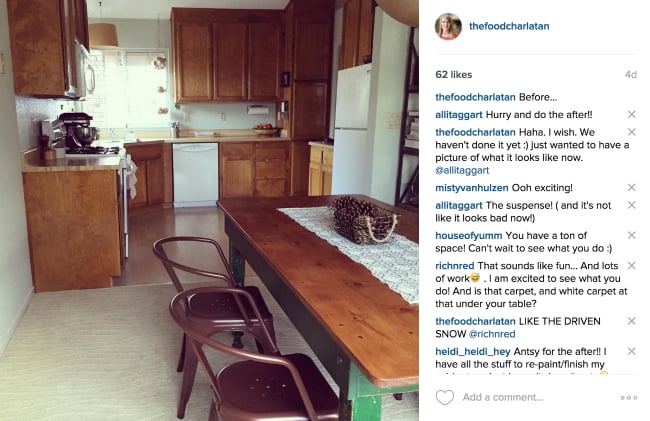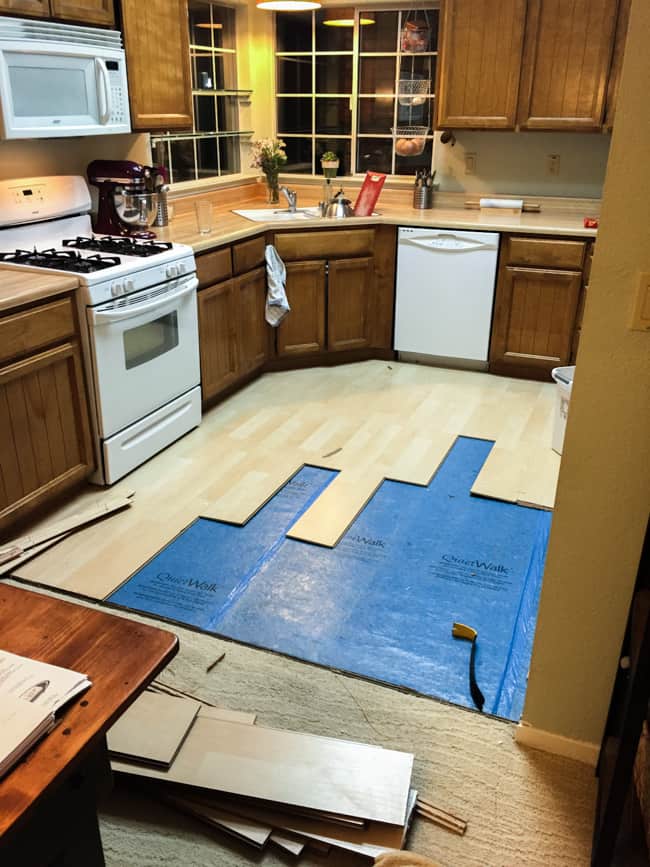 Soooo we're doing a kitchen remodel. Kind of. I think. Eric and I are the worst at making life decisions. (Yes, choosing backsplash counts as a life decision.)
Can you see the WHITE CARPET in my dining room?? That's what spurred this whole thing. It may look white from here, but trust me, it's more a light shade of 2-year-old-eating-spaghetti by now, and getting worse every day. (Although I should just count my blessings that there is no carpet in the kitchen.)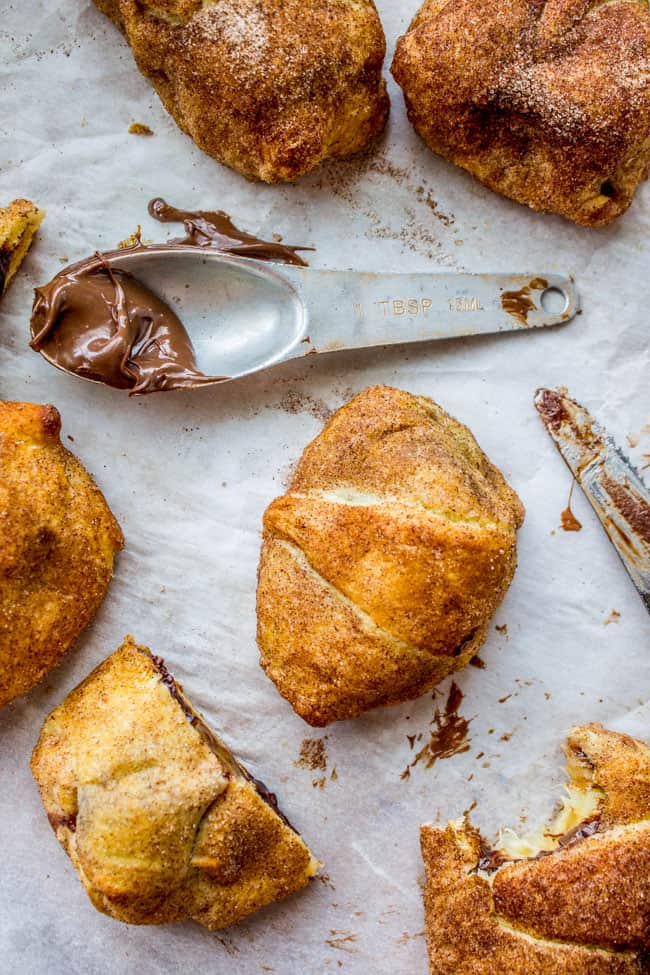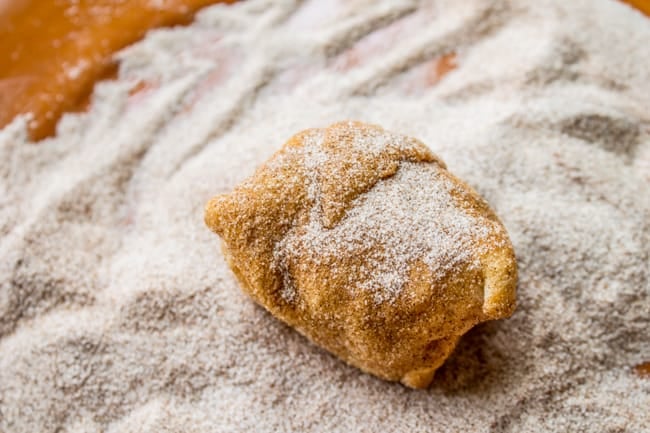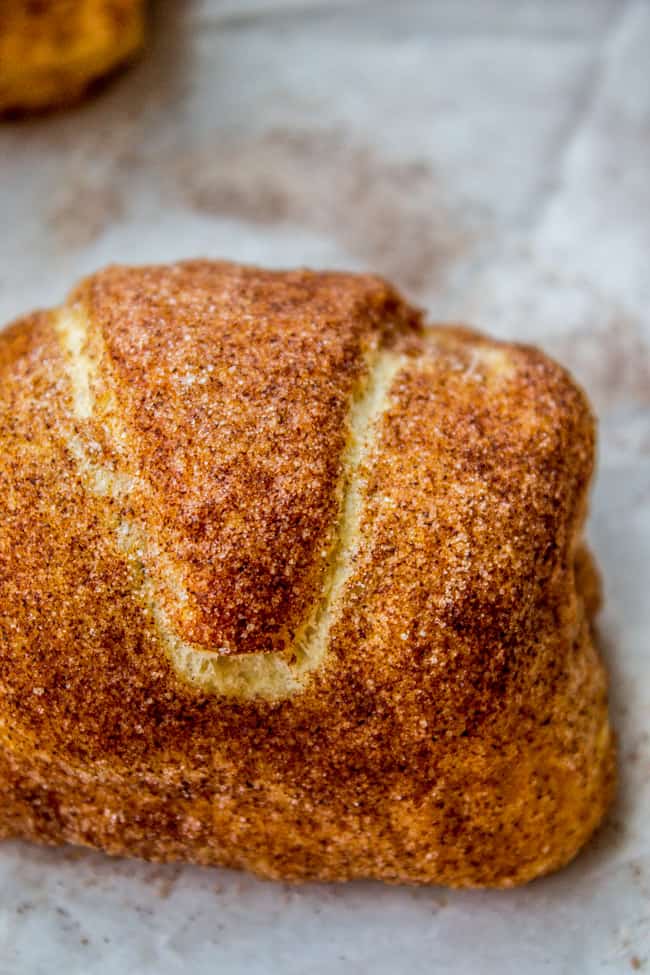 Eric's parents are coming to visit us this week and his Dad knows how to lay flooring, so we decided if we were going to do it, now was the time. My cousin Lani, who is my unofficial interior designer, convinced us to paint the cabinets and replace the counters while we're at it. The cabinets will be white, with a subway tile backsplash. I want white quartz for the counters, Eric wants grey. What do you think? The floors will be dark brown wood. We can't decide.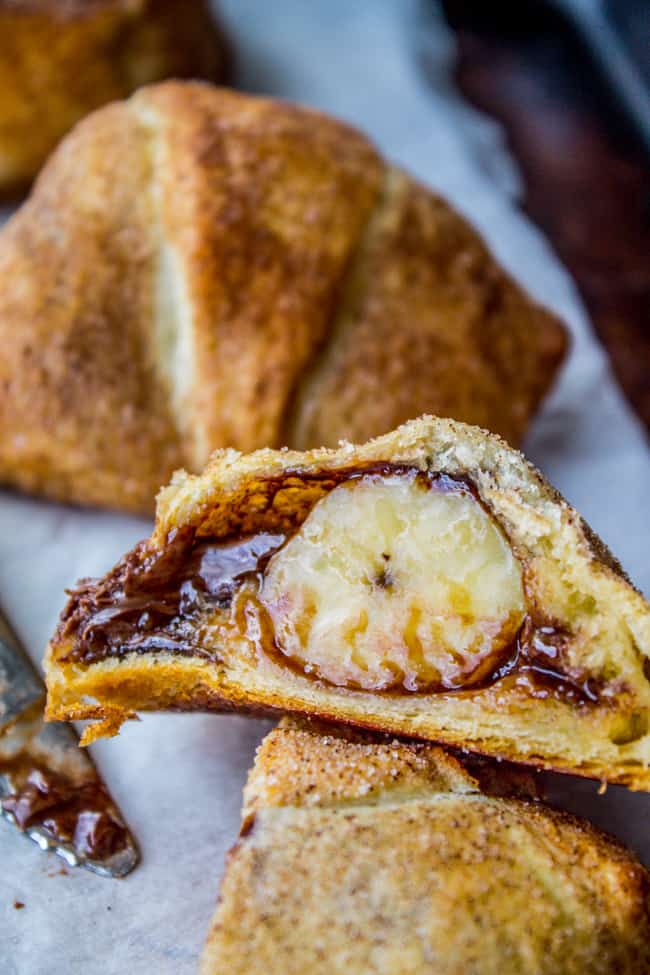 Wish us luck! Whether your Valentine's day is filled with lovers or rom-coms, I hope it has at least 3 Nutella-Banana Crescents!
(If you guys make this, snap a photo and share on Instagram using #TheFoodCharlatan. I want to see!
Facebook | Pinterest | Instagram | Twitter

Nutella and Banana Stuffed Crescent Rolls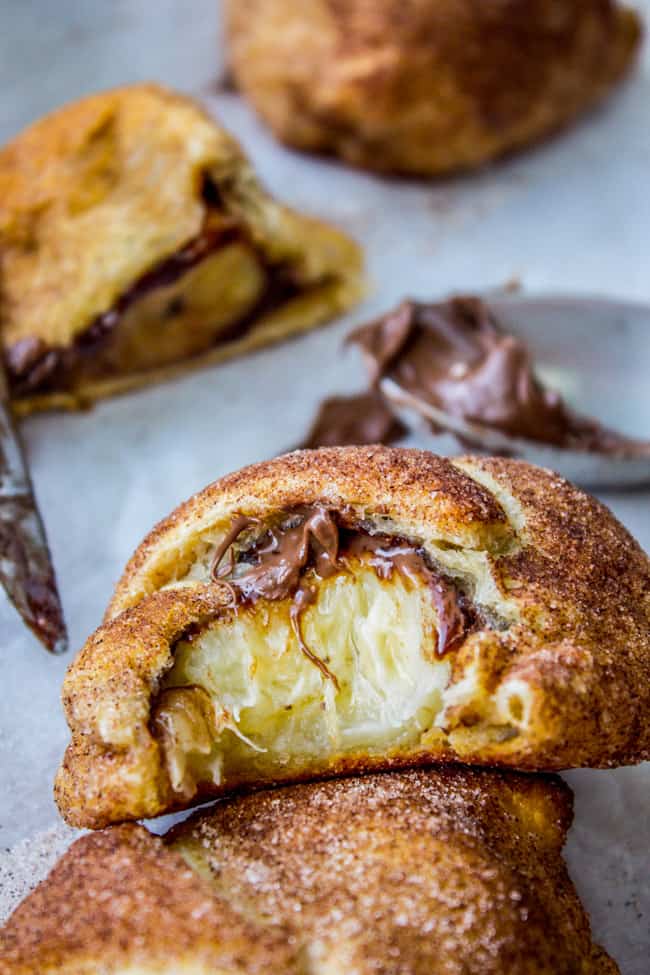 Stuff a buttery crescent roll with banana and a smear of Nutella, roll it in cinnamon sugar, and bake. This is the recipe for happiness, in 10 minutes flat.
Ingredients
1

8-count can

crescent rolls

1/4

Nutella

2

bananas

1/3

cup

sugar

1-3

teaspoons

cinnamon
Instructions
Preheat the oven to 375 degrees F. Lightly spray a baking sheet or line with parchment paper or a silpat.

Open the can of crescent rolls and unroll.

Spread some Nutella on the fat end of each roll. I didn't measure. Like a half tablespoon or so.

Cut each banana into 4 segments. Place one on each roll.

Roll up the dough and seal using your fingers. You don't want all your Nutella oozing out!

In a shallow bowl stir together the cinnamon and sugar.

Roll each one in the cinnamon and sugar. Coat it well!

Place the rolls on the baking sheet.

Bake at 375 for about 12 minutes, or until browned on the bottom.

Eat hot! These are best served right away. If you want to eat them later, I would definitely throw them back in the oven until warmed.
Nutrition
Serving:
1
roll
|
Calories:
60
kcal
|
Carbohydrates:
15
g
|
Protein:
1
g
|
Fat:
1
g
|
Saturated Fat:
1
g
|
Polyunsaturated Fat:
1
g
|
Monounsaturated Fat:
1
g
|
Sodium:
1
mg
|
Potassium:
107
mg
|
Fiber:
1
g
|
Sugar:
12
g
|
Vitamin A:
20
IU
|
Vitamin C:
3
mg
|
Calcium:
4
mg
|
Iron:
1
mg
Try out these other Valentine's Day treats!
Banana Churros with Chocolate Peanut Butter Sauce << Soooo goooooood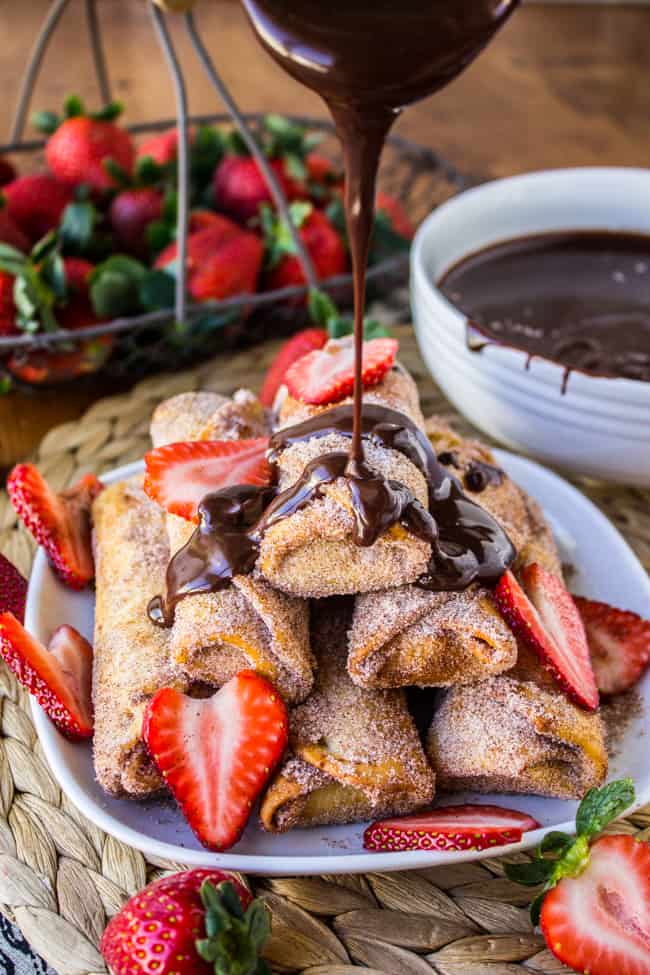 Raspberry Nutella Grilled Sandwich << this one's dangerously fast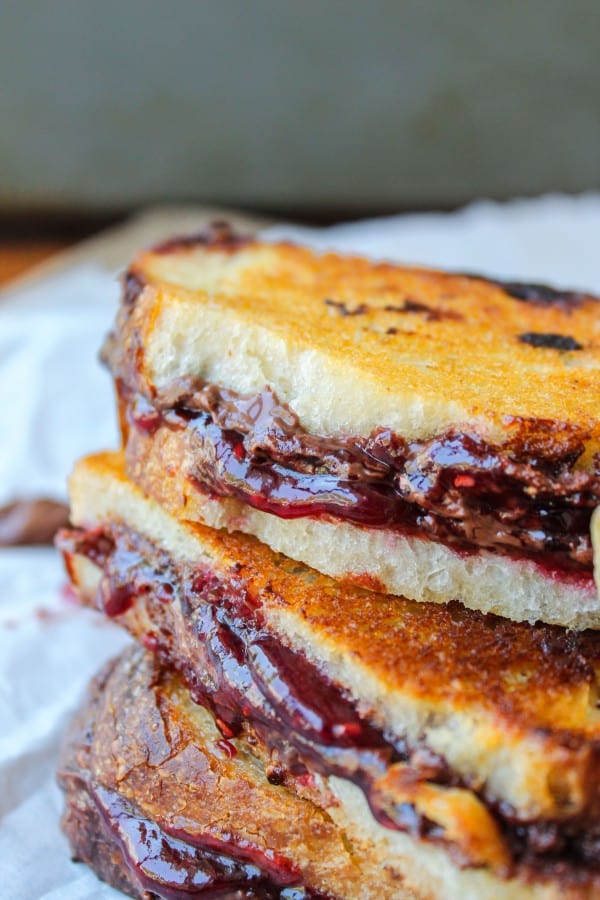 Butterscotch Pudding with Roasted Bananas << I have been obsessed with making this lately.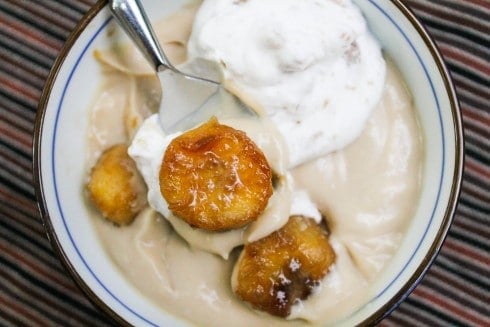 Sweet and Saltines << have you ever made these? They are famous for a reason.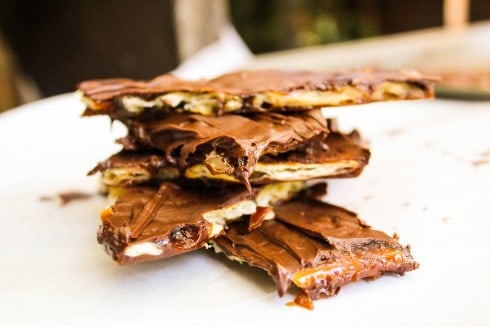 More Nutella Banana love from friends:
Grilled Peanut Butter Nutella and Banana Sandwich from Oh Sweet Basil
Banana Nutella Dip with Pie Crust Star Dippers from Wine and Glue
Nutella Swirled Macadamia Nut Banana Bread from Chelsea's Messy Apron