Green Orange Julius Smoothie
This healthy Orange Julius smoothie is packed with frothy and creamy orange flavor! A handful of spinach makes it green and a lot better for you. Perfect breakfast for a busy morning!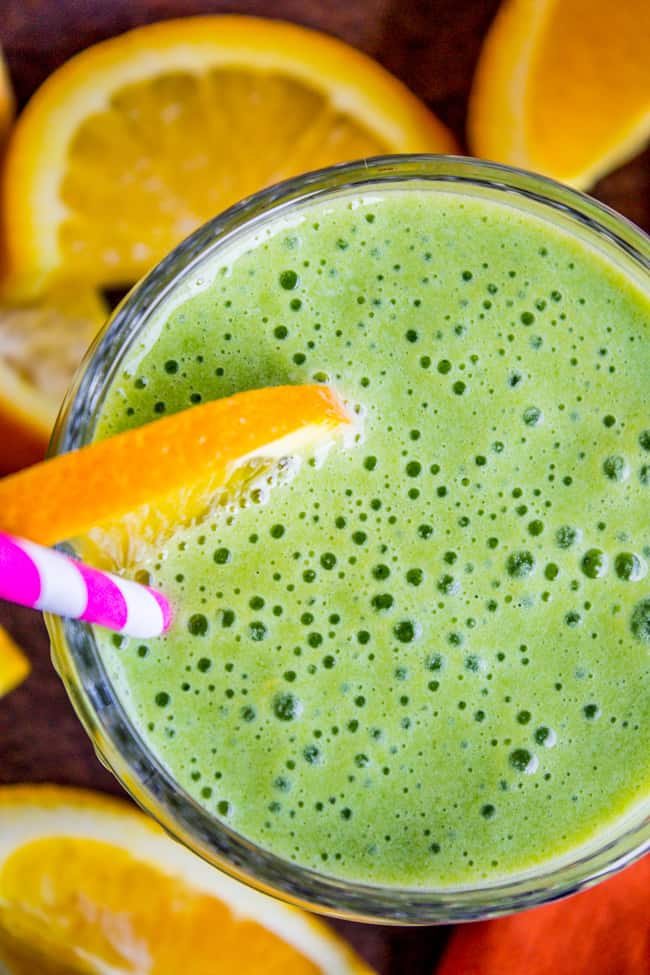 I'm the youngest of 5 kids, and every other year my family and I all get together for Christmas in the same house. (It's like 25 people. I can't even keep track. In the last few years the children have started to outnumber us. It's crazy/awesome.) Anyway, every night one sibling takes a night for dinner. I made a double batch of this Beef Barley Soup on my night, because in a house full of 25 people in the winter, of course half of us have the sniffles.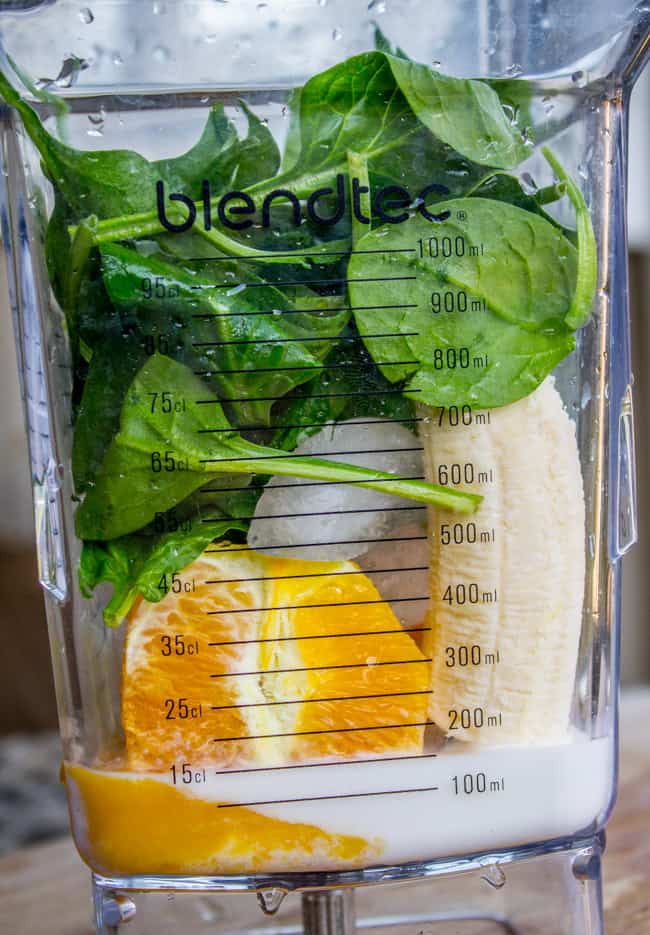 My brother Nathan decided to make green smoothies. All the adults loved it because of course it's Christmas vacation and all we do is lay around looking outside at the snow and eating cookies (at least that's what I was doing.) After a week of eating cookies, green smoothies sounds pretty delicious.
The kids were split. Some, like my kids, equate smoothies with ice cream basically. But I overheard one of my nephews say to his mom after drinking his up, "Okay, now what's for real dinner."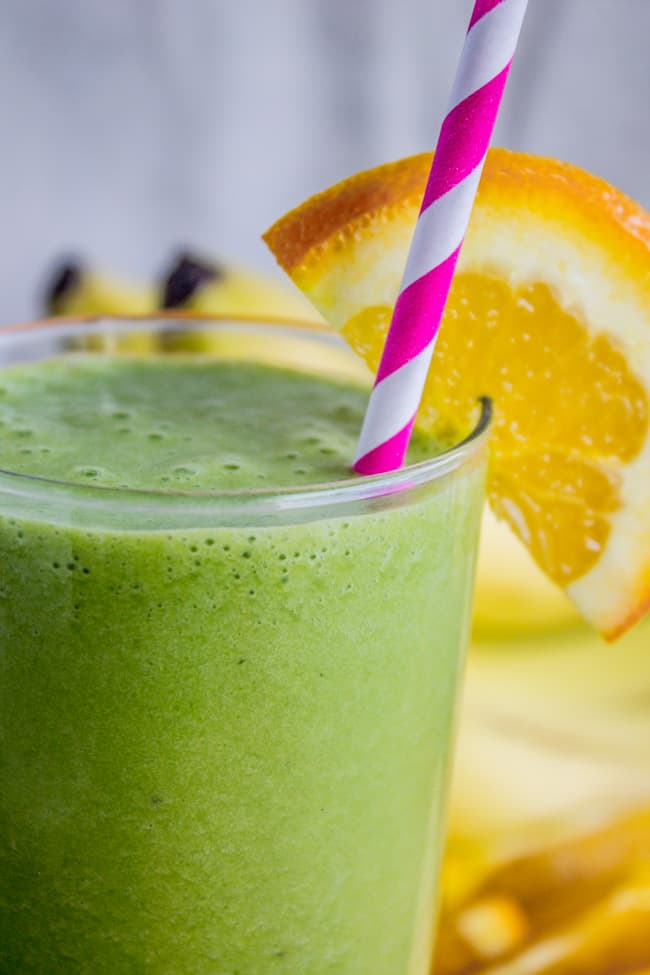 Do you ever do smoothies for dinner? It's just such an easy cop out meal. I usually make some scrambled eggs too, so that we have something to chew on, but I promise if you drink enough spinach, oranges, and bananas it will totally fill you up.
Nathan put together a Green Orange Julius Smoothie and everyone loved it. He made all different kinds of smoothies that night but this one was my favorite. I was in and out of the kitchen while he was blending and noticed that he kept putting celery in. Have you ever added celery to a smoothie??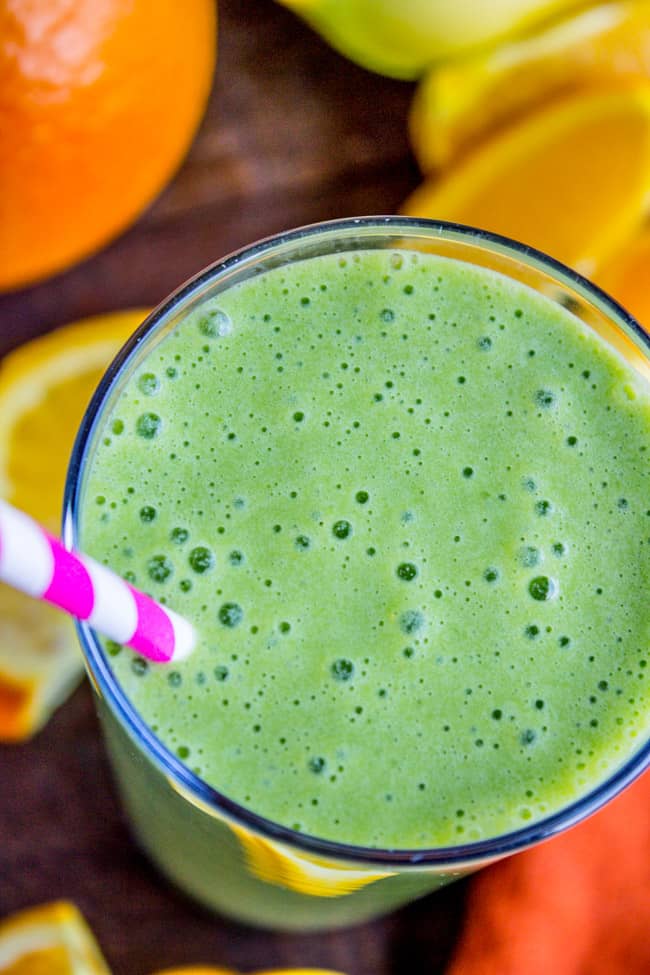 I did a bunch of trials to get today's recipe. The first time I added 6 inches of celery. The next time I added 3 inches. It still tasted like celery and not oranges. No thanks. So you won't find celery in this recipe. (I liked the ones Nate did, I don't know what I did wrong!) If you don't mind a little celery flavor throw some in.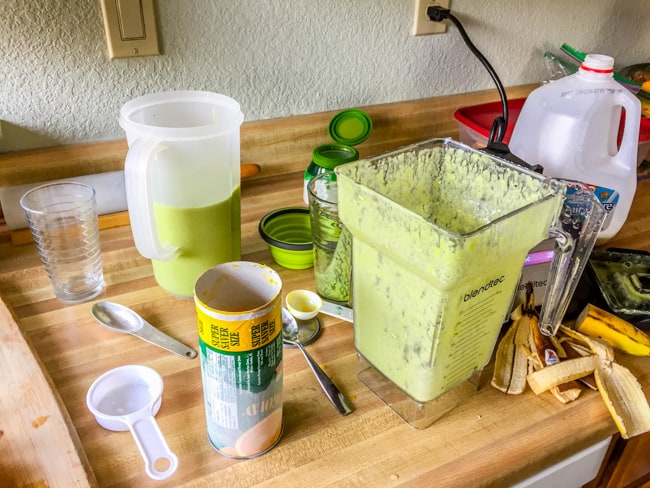 All the reject celery smoothie went into that pitcher. We still drank it, I just added some Truvia. (Today's recipe below doesn't need any sweetener as written. I mean you can, it would be delicious, but come on! January! Think healthy!)
Did you set any healthy goals for January? (Eric and I keep meaning to do this but here we are halfway through the month. Just like last year.) To make up for it we'll be drinking this Green Orange Julius for breakfast lunch and dinner all week! (just kidding)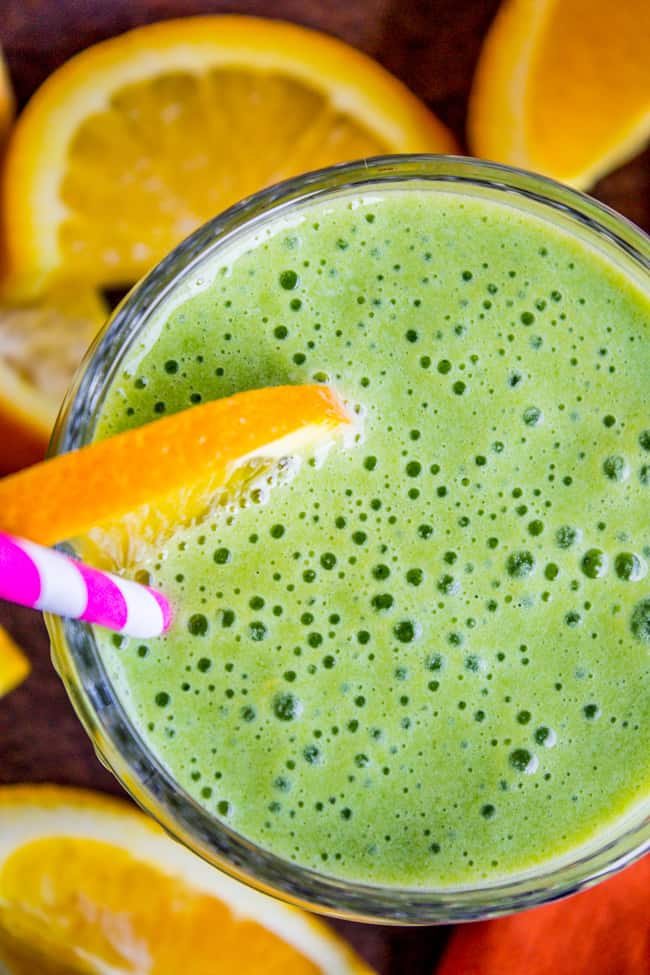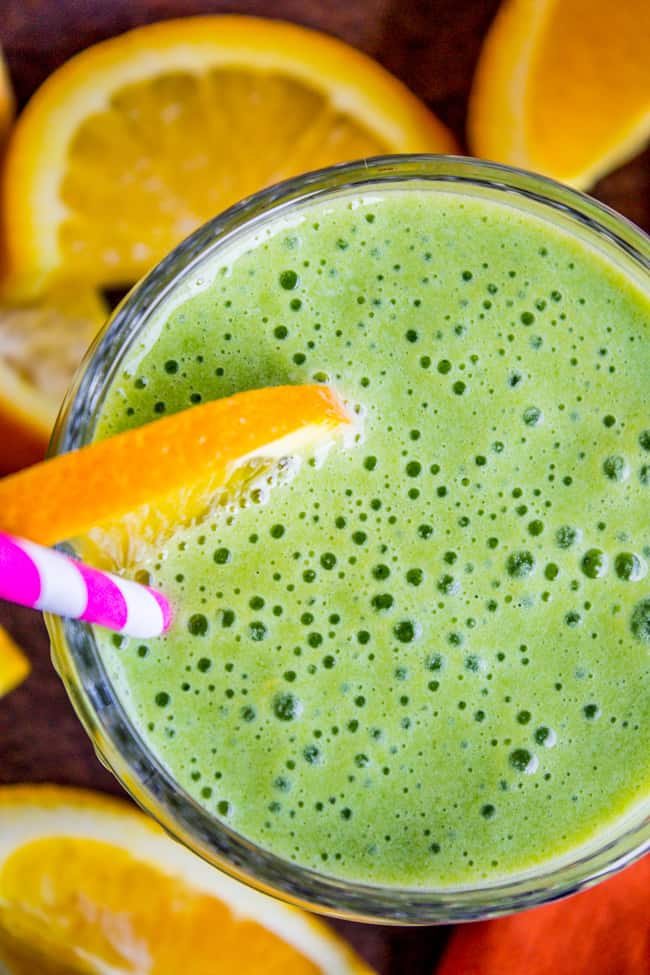 print
Did you make this recipe?
Leave a review »
Green Orange Julius Smoothie
Serves 1
adjust servings
Ingredients
1/4

cup milk (any kind, I used whole milk)

1

to 2 tablespoons frozen orange juice concentrate

1

medium or large orange, peel cut off

half a banana (a frozen one works great)*

1

cup fresh spinach

6-8

ice cubes, or to taste
Instructions
Toss all the ingredients in a blender and blend away! Start with 1 tablespoon of orange concentrate and add more from there. This makes about 14-16 ounces, or 1 serving.
by The Food Charlatan

If you make this recipe,
share it on Instagram
 using the hashtag
#TheFoodCharlatan
so I can see it!
More smoothies to love!
Orange Watermelon Sunshine Smoothie: This one's got a tomato in it! And carrots! It's delicious I swear.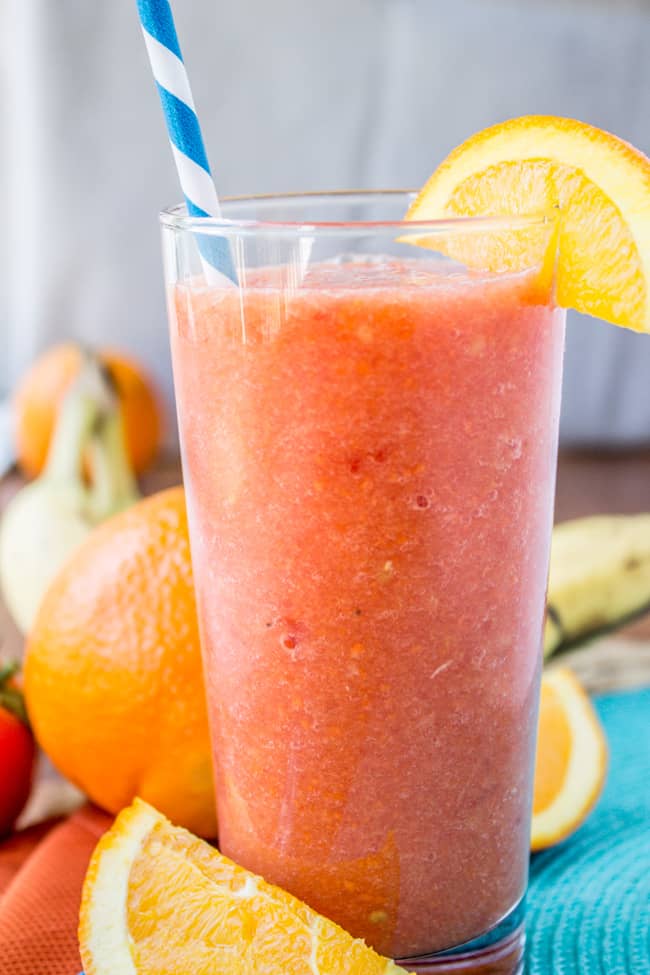 Raspberry Peanut Butter Smoothie: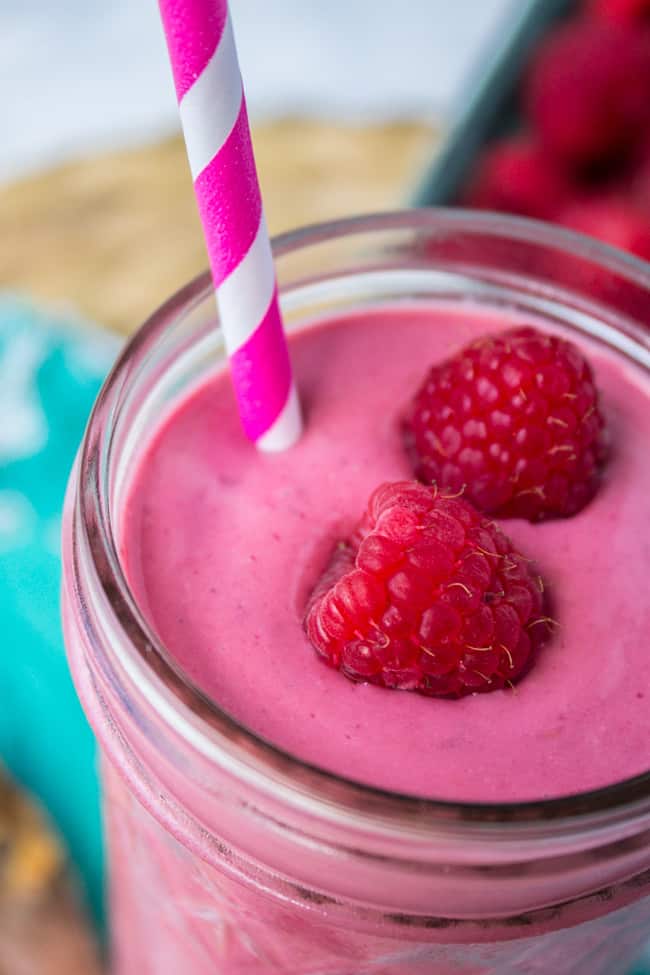 Peanut Butter Banana Smoothie (4 Ingredients!):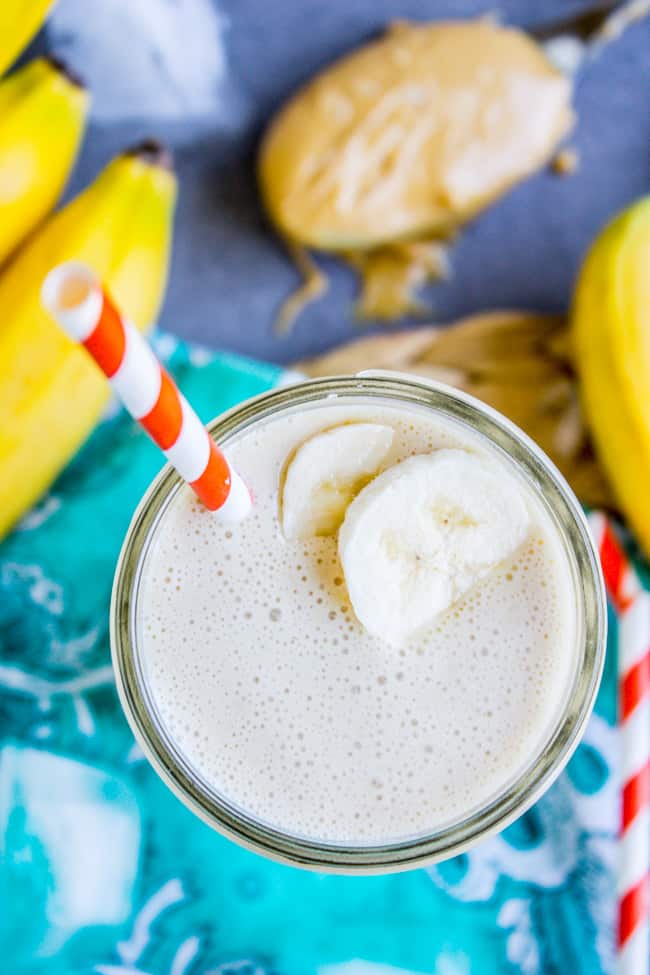 Strawberry Mango Protein Smoothie: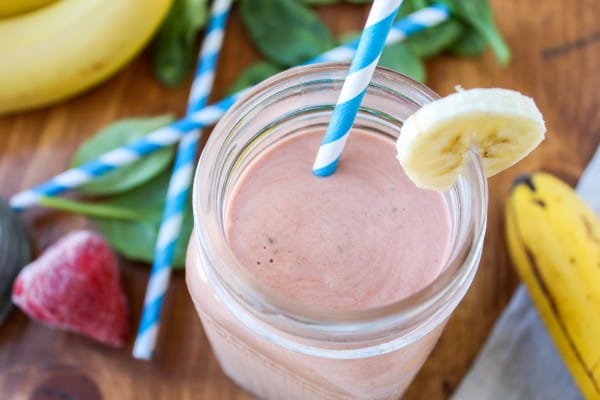 More smoothies from blogger friends!
Banana Split Vegan Smoothie Bowl from Food Faith Fitness
Roasted Banana Smoothie from Lemons for Lulu
Coconut Strawberry Smoothie from The Creative Bite
We are a participant in the Amazon Services LLC Associates Program, an affiliate advertising program designed to provide a means for us to earn fees by linking to Amazon.com and affiliated sites.