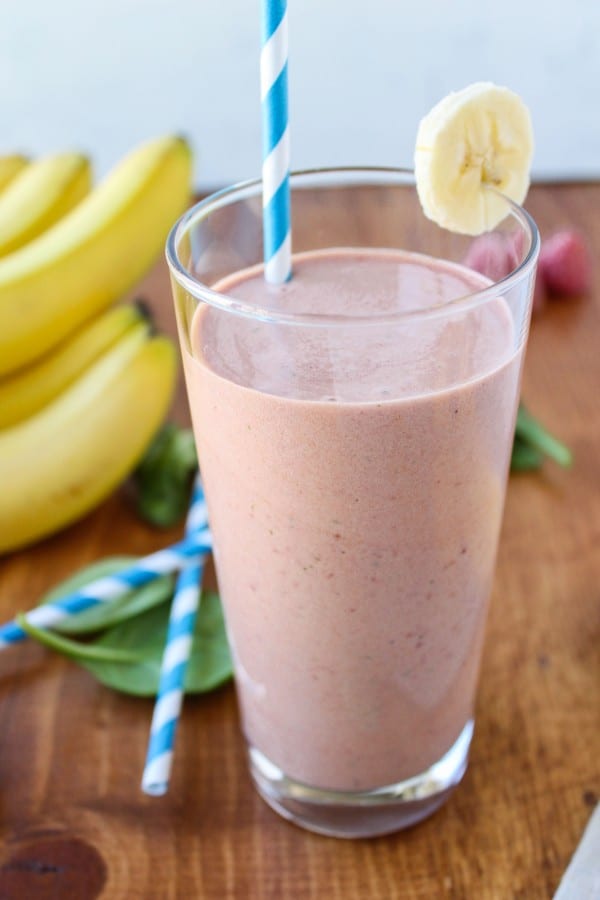 I'm not even 30 yet and I already feel like I'm getting old. Mostly because all the sudden I'm the kind of person who can fall asleep at the drop of a hat. (Go on. Drop it.) Seriously though. The climax of the Lego Movie that we saw in theaters a few weeks ago? Totally out. Reading a story to Charlotte? I give myself 3 pages. The 10 minute drive to Costco yesterday? If you live in Sacramento, consider yourself warned.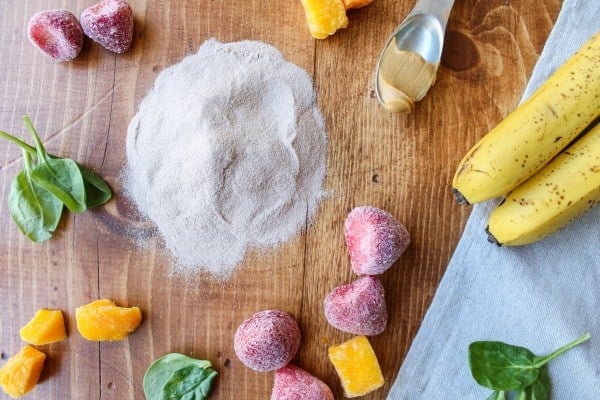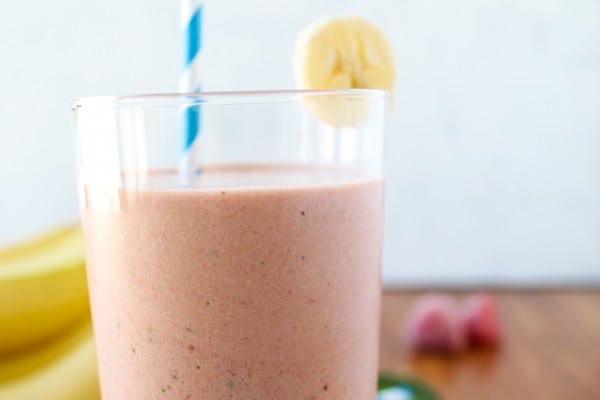 Post-kid-bedtime is when I usually get Important Stuff done. (Like pinning All The Things. Somebody's gotta do it.) Friday night I was supposed to chop enough fruit for 40 people and make 2 dozen deviled eggs for my cousin's wedding the next day. Instead I zonked out, sleepily setting an alarm so that I could get chopping and mayonnaise-whipping bright and early.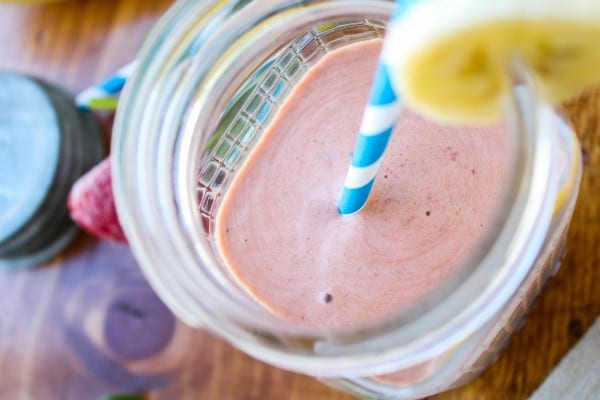 So I crawl out of bed the next morning and start chopping like a mad woman to get it all done for her 10am wedding. You should have seen my mango-slicing skillz. I should go pro. I got it all done, in my pajamas of course, leaving me a roomy 20 minutes to get ready. (har har)
We are literally running out the door, kids, fruit salad, and slippery deviled eggs in tow, when Eric grabs the invitation off the fridge for the address. And reads it aloud to me: Eleven o'clock in the morning. 11. Not 10.  An hour later.
Ah well. Better an hour early than an hour late, right? And on the bonus side we got to hang out at our neighbor's garage sale down the street.  Because it's totally normal to frequent yard sales in wedding clothes.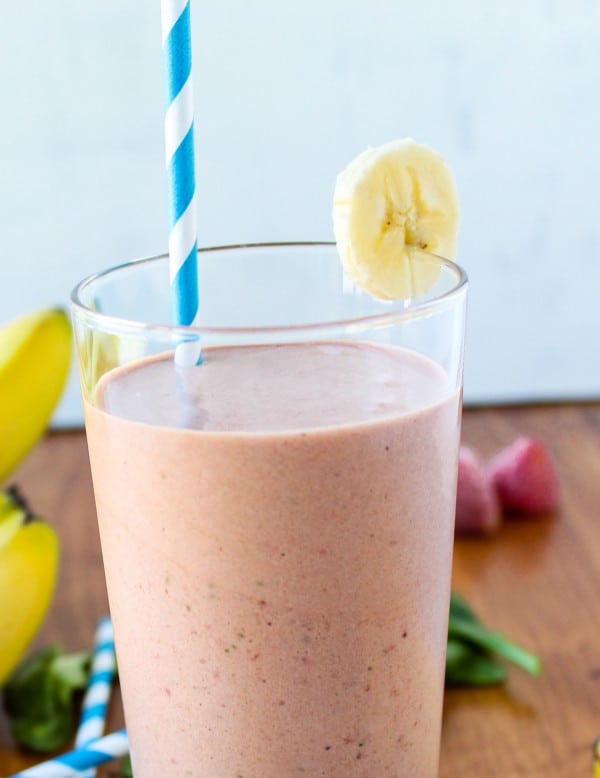 Do you guys drink smoothies for breakfast? It's such a trendy thing right now. I am all over it. It's a delicious way to pack in some healthy carbs and protein. Eric is the smoothie maker 'round these parts. He makes one for us every morning. It is awesome. I'm a breakfast-forgetter, so having this done and out of the way means I have time for more time for important things, like falling asleep while reading Charlotte book number 37.
Eric lost 20 pounds last summer through exercise and calorie counting using My Fitness Pal. That's when he started drinking this Strawberry Mango Protein Smoothie everyday. He got it down to a fine art, always putting in exact amounts so that he knew how many calories he was consuming.
That's when he discovered protein powder. (<<That's a link to the kind we buy.) More calories, yes, but good ones because they are protein. (And that's about where my healthy commentary ends; you guys know I'm not exactly a health guru!) The bottom line: the smoothie is yummy, protein rich, and has about 250-300 calories, depending on how much peanut butter you use. (You could even experiment with using PB2 if you wanted to cut calories.)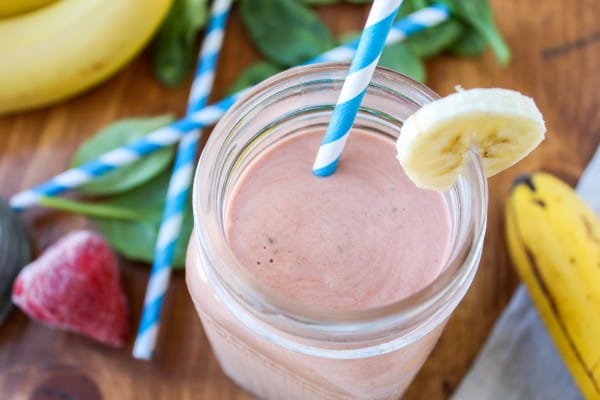 It's certainly better than a bowl of cereal. (Not better than a bowl of Cinnamon Toast Crunch. Ain't nothin better un that. But Grape Nuts? This smoothie kicks Grape Nuts' butts. Grape Nuts' butts, I say!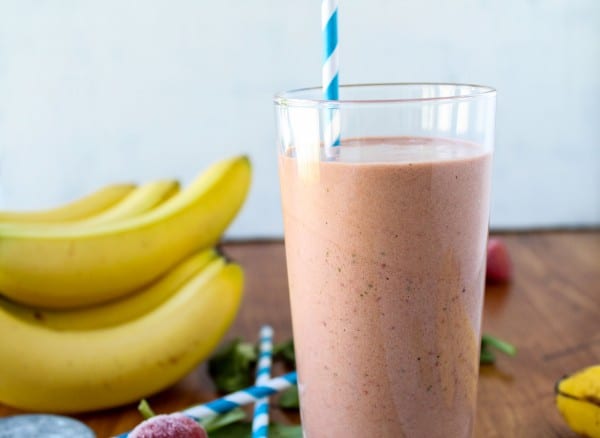 This post has a couple affiliate links. If you buy anything on Amazon through those links, then I get a cut at no cost to you. Thus making it possible for me to buy name brand cheddar cheese instead of the generic stuff. Thank you, from the bottom of my cheesy heart. 

Strawberry Mango Protein Smoothie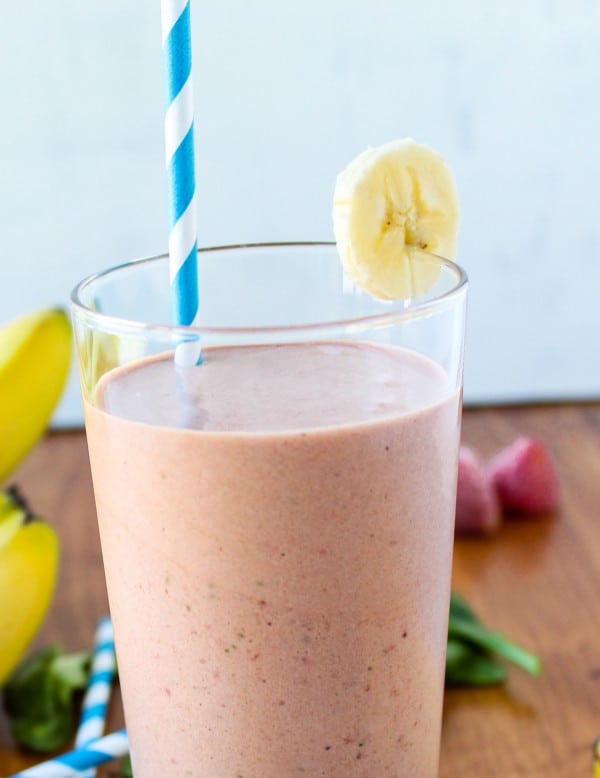 This Strawberry Mango Protein Smoothie is easy, healthy, delicious, and about 280 calories.
Ingredients
1/3

cup

protein powder

,

slightly mounded

1/3

large

banana

4

leaves

spinach

,

stems remove

1

teaspoon

peanut butter

8

whole

frozen strawberries

1/3

cup

frozen mangos

,

OR berries

1/2

cup

water
Instructions
Add all ingredients to a blender and process for about 30 seconds or a minute. (Add them in the order listed above, it will blend easier)

Scrape down the sides with a spatula. Blend again until smooth. Over-blending will make it foamy, so don't overdo it.

Pour into a 16-oz glass and serve.

Rinse out your blender immediately so that you don't have a sad, sad mess to clean later.
Nutrition
Serving:
1
cup
|
Calories:
634
kcal
|
Carbohydrates:
112
g
|
Protein:
41
g
|
Fat:
10
g
|
Saturated Fat:
2
g
|
Polyunsaturated Fat:
3
g
|
Monounsaturated Fat:
3
g
|
Cholesterol:
60
mg
|
Sodium:
112
mg
|
Potassium:
2199
mg
|
Fiber:
26
g
|
Sugar:
73
g
|
Vitamin A:
1233
IU
|
Vitamin C:
702
mg
|
Calcium:
321
mg
|
Iron:
8
mg
Some other smoothies you guys might like:
Beet Coconut Dream Smoothie from Dishing Up The Dirt
Cherry Revitalizer Smoothie from Averie Cooks
Almond Butter Spinach Smoothie from What Gaby's Cooking
Strawberry Banana Green Smoothie from Tastes Lovely
3-Ingredient Superfood Smoothie from Making Thyme For Health