Dye-Free Green Eggs and Ham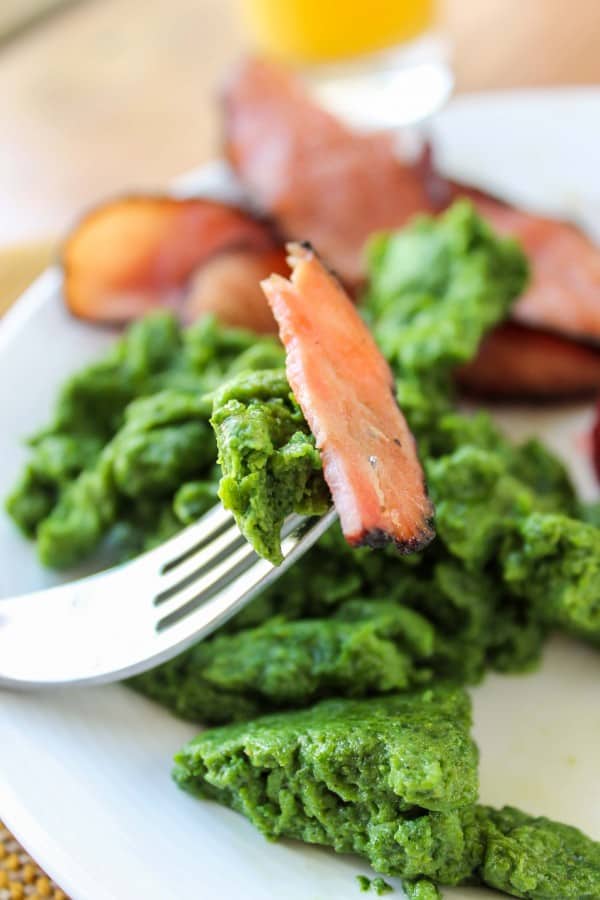 Eric and I were in a rush to get out the door the other day. I handed him a pair of white socks to put on Charlotte. He said "These don't match."
Me: "They're both white, that means they match."
Eric: "This is why you will never be a real girl."
I laughed so hard I almost fell over. The truth doesn't hurt, in this case, it's just a fact. Sometimes I feel like the girl version of Pinocchio. ("I'm a real boy!") Minus the donkey ears, plus a complete lack of fashion sense.
I ask you: if a tree falls and no one is around, does it make a sound? If a 3-year-old has unmatched white socks, does anyone care? My mother-in-law's not even in town for heaven's sake. (Hi Kris!) At least when she's around I make sure Charlotte doesn't wear her usual pink-and-purple-sock combo. Supa classy. (Yes, I am THAT mom at Walmart.)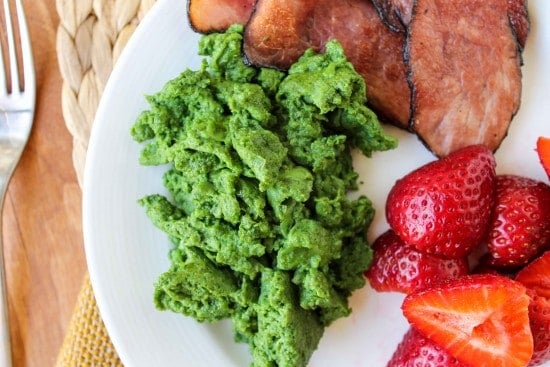 I am SO ridiculously excited to dye our milk green this Monday. My mom The leprechauns came to our house every year growing up and magicked our milk green, and sometimes even our saucy pork chops (remember when they sold green ketchup? It was bad guys.)
So what are the St. Patrick's Day traditions at your house? I am officially starting a Green Eggs and Ham tradition this year. My little Charlotte LOVES that book, she could in a box with a fox with you alllll day long.
These are festive and healthy to boot. All it is is eggs and spinach.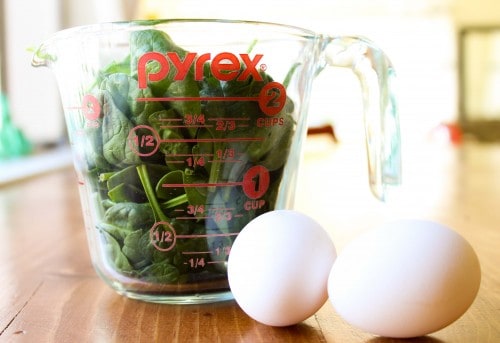 2 cups of spinach. Yes, really, put it all in. I promise you won't regret it. I could taste a little spinach flavor on my first bite but after that it just tasted like eggs. Even if you can taste the spinach though, I don't see how that could be a bad thing, spinach and egg quiche is delicious! There's a reason why people are always adding spinach to smoothies, it tends to take on the flavors of whatever is around it. Popeye was onto something.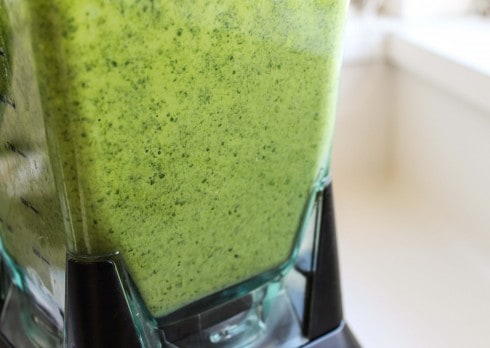 Here are some other fun St. Patrick's Day recipes to get you in the spirit!
Oreo Shamrock Shakes
Sour Patch Grapes (Leprechaun Candy) <—these are goooooood
Irish Soda Bread with Browned Butter
Do you guys give up? Or are you thirsty for more?
Facebook | Pinterest | Instagram | Twitter
print
Did you make this recipe?
Leave a review »
Dye-Free Green Eggs and Ham
Makes 1 large serving or 2 small
adjust servings
Ingredients
2

eggs

2

cups baby spinach, lightly packed

plenty of salt and pepper

butter for frying

4

slices Black forest ham
Instructions
Add the eggs and spinach to a blender.
Blend on high for about a minute, then scrape down the sides and add a bunch of salt and pepper. Pulse for another minute or so, until the spinach is fully blended.
Melt the butter in a small saucepan over medium heat. When the butter is hot, pour in the egg mixture.
Let it sit for a minute or so until it starts to set, then use a spatula to gently stir it.
Remove from heat when the eggs have just barely set.
In the same pan (or in a separate one while you cook the eggs) heat the ham until it browns slightly.
Serve immediately.
by The Food Charlatan

If you make this recipe,
share it on Instagram
 using the hashtag
#TheFoodCharlatan
so I can see it!
Source: adapted from Elana's Pantry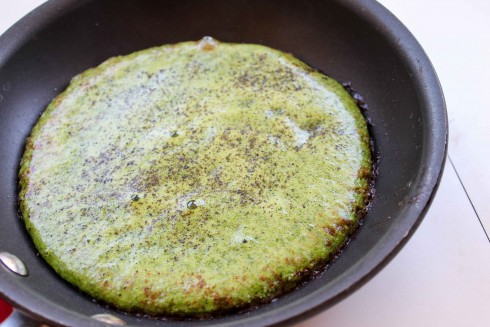 Let your eggs set up like this in the pan before you scramble. Don't let your butter brown before adding the eggs (like I did) because then it makes your eggs not quite as green.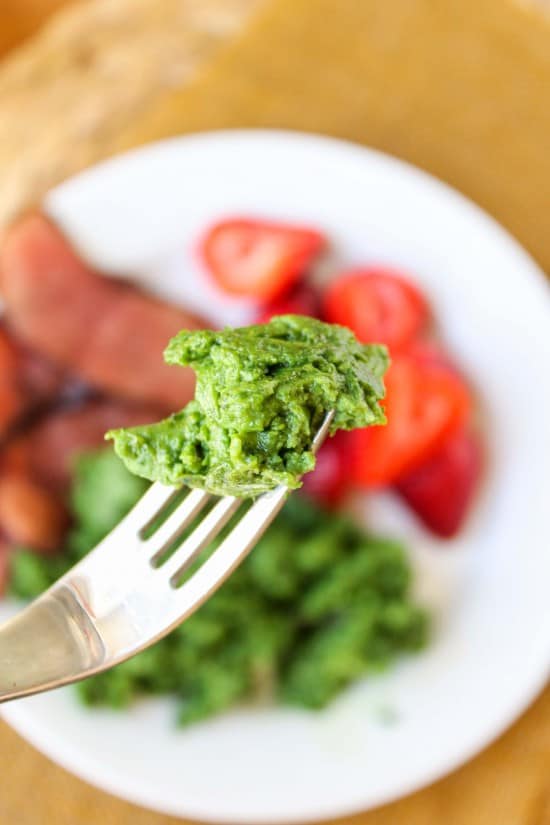 Happy St. Patrick's Day!
We are a participant in the Amazon Services LLC Associates Program, an affiliate advertising program designed to provide a means for us to earn fees by linking to Amazon.com and affiliated sites.