Cream Cheese Chocolate Cupcakes
The chocolate cupcake to end all cupcakes! The cream cheese center makes it incredibly moist. (Nothing worse than a dry cupcake, can I get an amen). These are the best Black Bottom cupcakes I've EVER had. You totally don't need the frosting…but I mean come on, live a little.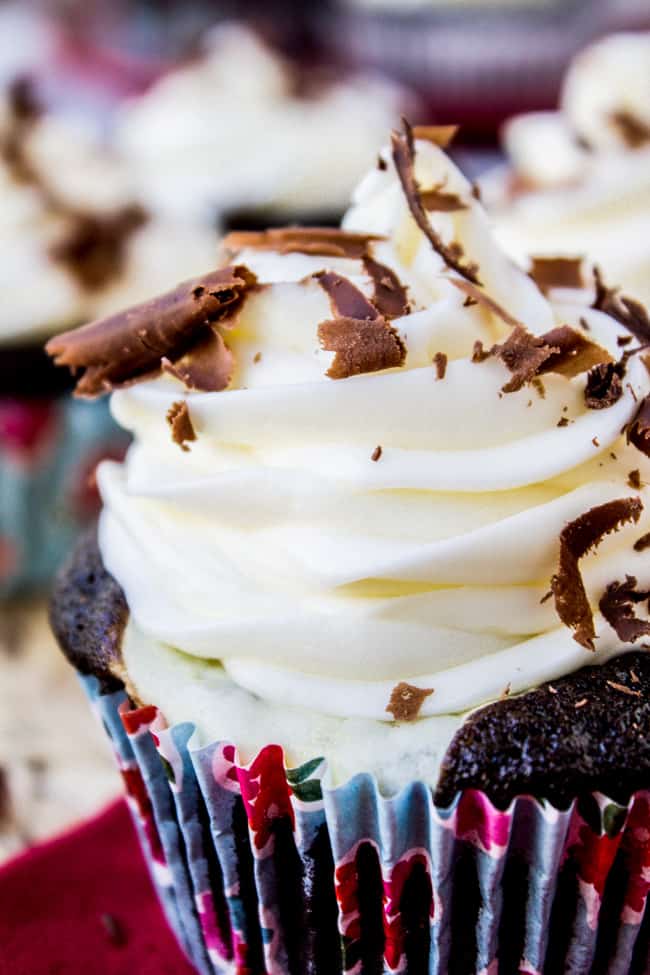 You know what is awesome? When all your friends read the Japanese tidying up book, and you don't. I already told you about how my BFF came to visit me and spent her whole vacation organizing my pantry. Since then, I've had two more friends read the book and purge their closets. You know what this means? Free clothes for Karen.
I tried to explain a capsule wardrobe to my brother Nathan. "Basically it's where you give away all of your clothes that you don't wear, and just keep the things you really love."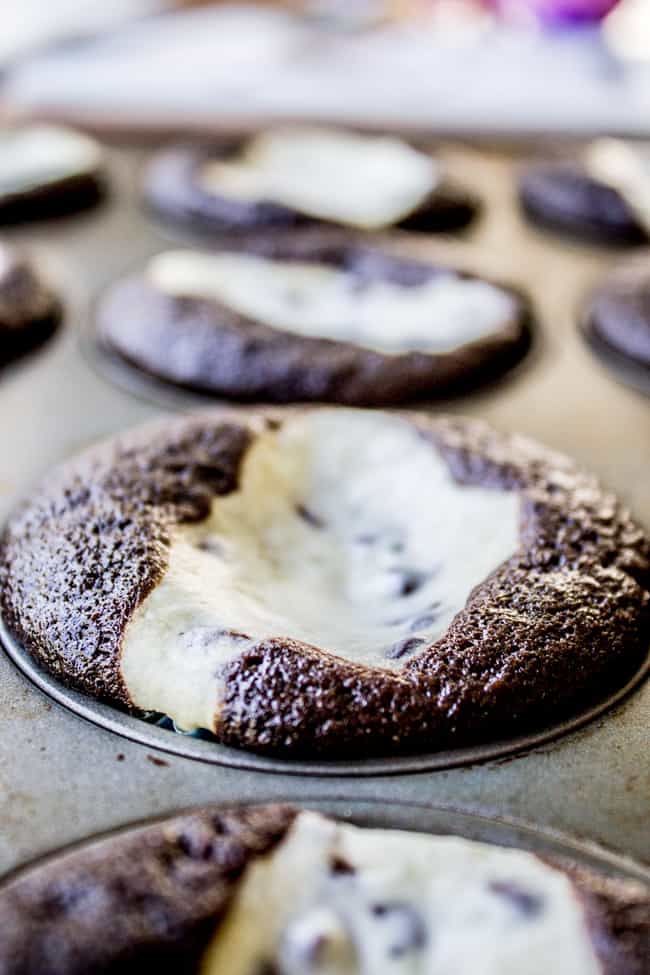 "You just described a man's wardrobe."
I think he's right. Why do women complicate everything??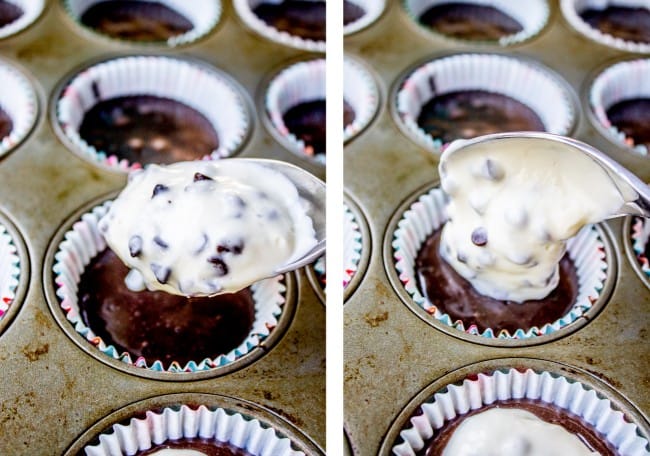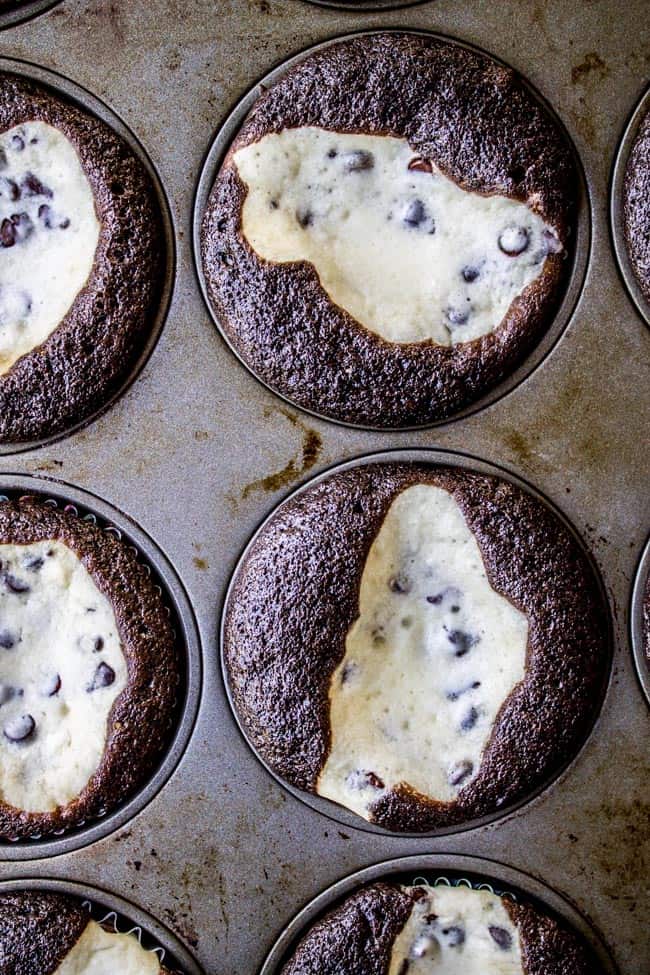 In other news, Charlotte was reading a book today when suddenly she looks up and says, "Mom, what do dinosaurs eat when there are not persons around?"
I told her they eat these cupcakes. (Although REALLY I should have told her what my brother tells his kids: that dinosaurs ate spinach, and if they want to be cool like dinosaurs, they better eat their salad.)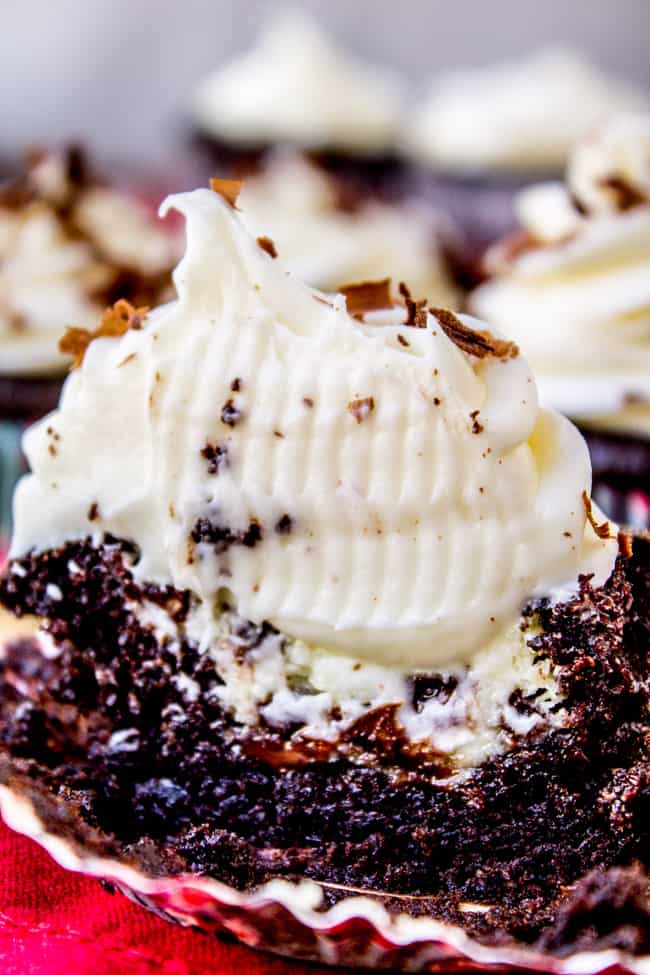 My sister-in-law Sandi gave me her mother's recipe for these cupcakes after I was telling her once that all cupcakes are dry and not worth the calories. (Who's with me??) But these cupcakes are SO GOOD. And not dry at all. It's kind of impossible for them to be, because the center is made of molten cheesecake basically.
They are completely from scratch, but not hard at all. Usually I am all for the doctored cake mixes, but I thought this was pretty simple. These cupcakes are so rich that you really don't need the frosting, but I included it because what's a cupcake without a little bling?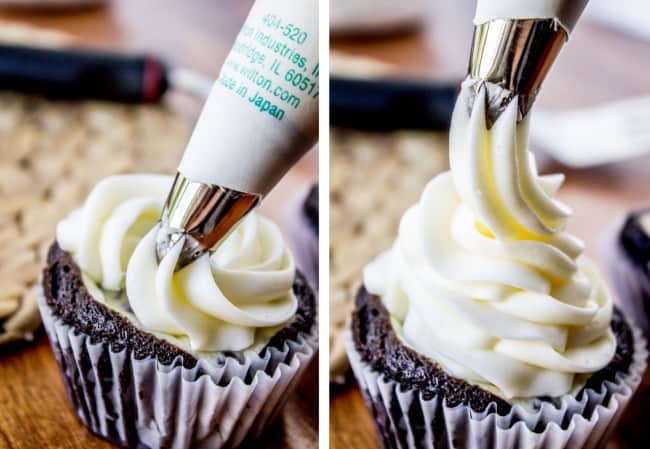 Do you guys give up? Or are you thirsty for more?
Facebook | Pinterest | Instagram | Twitter


print
Did you make this recipe?
Leave a review »
Cream Cheese Chocolate Cupcakes
Makes about 20 cupcakes
adjust servings
Ingredients
For the filling
1

(8 ounce package) cream cheese, softened

1

egg

1/3

cup sugar

1

pinch salt

1(10

ounce) package mini chocolate chips, divided
For the cupcakes
1

cup sugar

1

and 1/2 cups flour

1/4

cup cocoa (I used special dark)

1

teaspoon baking soda

1/2

teaspoon salt

1/2

cup water

1/2

cup oil

1/2

cup sour cream

1

tablespoon vinegar

1

teaspoon vanilla
For the frosting
For the chocolate curls (optional)
1/2

cup semi-sweet chocolate chips

1/2

teaspoon shortening
Instructions
Preheat your oven to 350 degrees F.
Start by making the filling. In a stand mixer or large bowl, beat together cream cheese, 1 egg, 1/3 cup sugar, and a pinch of salt. Fold in 6 ounces of the mini chocolate chips. (A little more than half the bag, no need to measure). Scrape the mixture into another bowl.
Add 1 cup sugar, flour, cocoa, baking soda, and salt to the empty bowl (no need to wash). Whisk to combine. Then add the water, oil, sour cream, vinegar, and vanilla.
Beat until combined, then fold in the remaining 4 ounces of mini chocolate chips.
Line about 20 cupcake tins with paper liners. Fill each one about halfway with the cupcake batter.
Top the center each cupcake with 1 tablespoon of the cream cheese mixture. It's okay if it sinks down a bit.
Bake at 350 for about 19-23 minutes, or until a toothpick inserted into the cake part comes out clean. If you see any golden spots on the cheesecake filling, take it out right away.
Let cool on a wire rack.
Make the cream cheese frosting, click this link for the recipe. I used 3 cups of powdered sugar, but you can adjust this amount to taste! More powdered sugar means a less tangy (but more firm) frosting. Add in a little coconut extract, if you like! Totally optional.
Pipe or spread the frosting on top of the cupcakes when they are cool.
If you want to make chocolate curls, add the chocolate chips and shortening to a small bowl. Microwave until the shortening is melted, then stir together until combined. Pour the mixture onto an upside-down baking sheet and spread thin with a spatula.
Place the pan in the freezer for 4-5 minutes, then use a metal spatula to scrape the chocolate off the pan. Sprinkle on top of the cupcakes and serve.
by The Food Charlatan

If you make this recipe,
share it on Instagram
 using the hashtag
#TheFoodCharlatan
so I can see it!
Source: adapted slightly from Food.com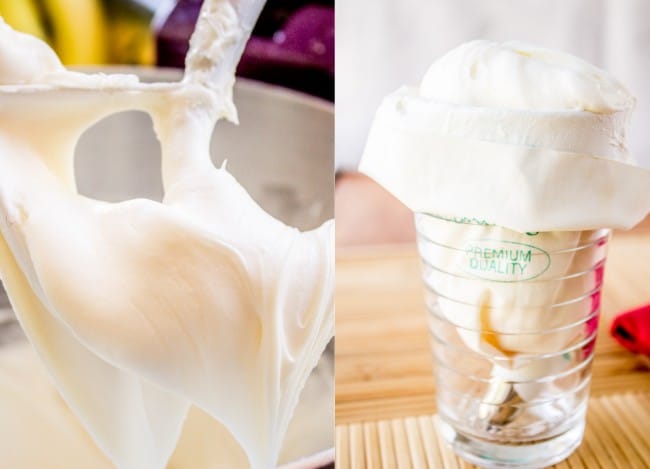 If you are piping the frosting, throw your bag into a tall glass to give it structure while you spoon the frosting in. Here's my recipe for How to make Cream Cheese Frosting. It's super easy!
I don't make a lot of cupcakes, but here are some other cakes you will love!
Strawberry Truffle Cake:   come on now do the Truffle Shuffle with me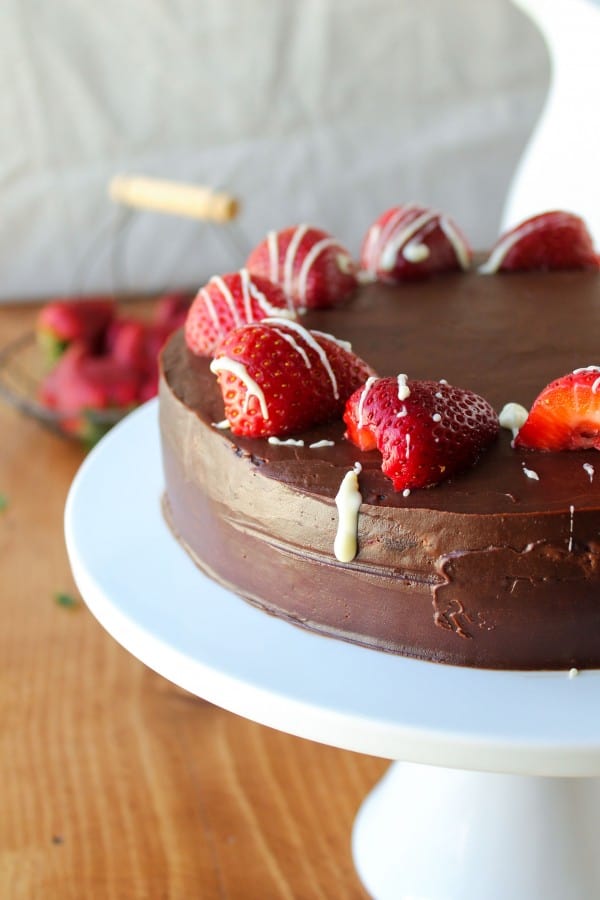 Butterscotch Pumpkin Cake: (You'll  have to click over to get the story behind this photo…)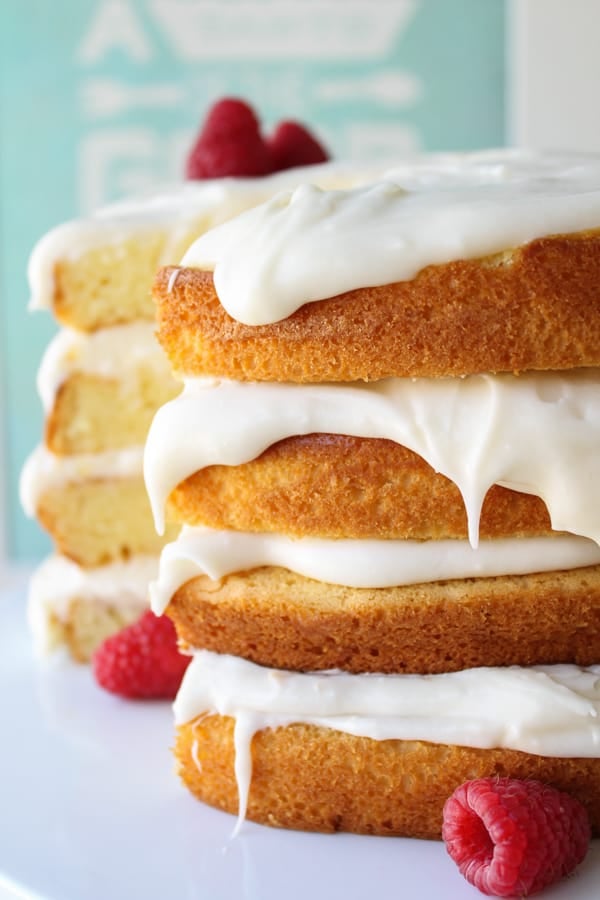 More cupcakes from friends!
The Ultimate Chocolate Cupcakes from Sprinkle Some Sugar
S'mores Cupcakes from Life, Love, and Sugar
Chocolate Cream Cheese Frosting from Cupcake Project
We are a participant in the Amazon Services LLC Associates Program, an affiliate advertising program designed to provide a means for us to earn fees by linking to Amazon.com and affiliated sites.