2-Ingredient Sugar-Free Fruit Dip
That's right, 2 ingredients and no sugar! This dip is not only delicious, but full of protein and healthy fats too. Plus it's the easiest after-school snack ever! Win-win.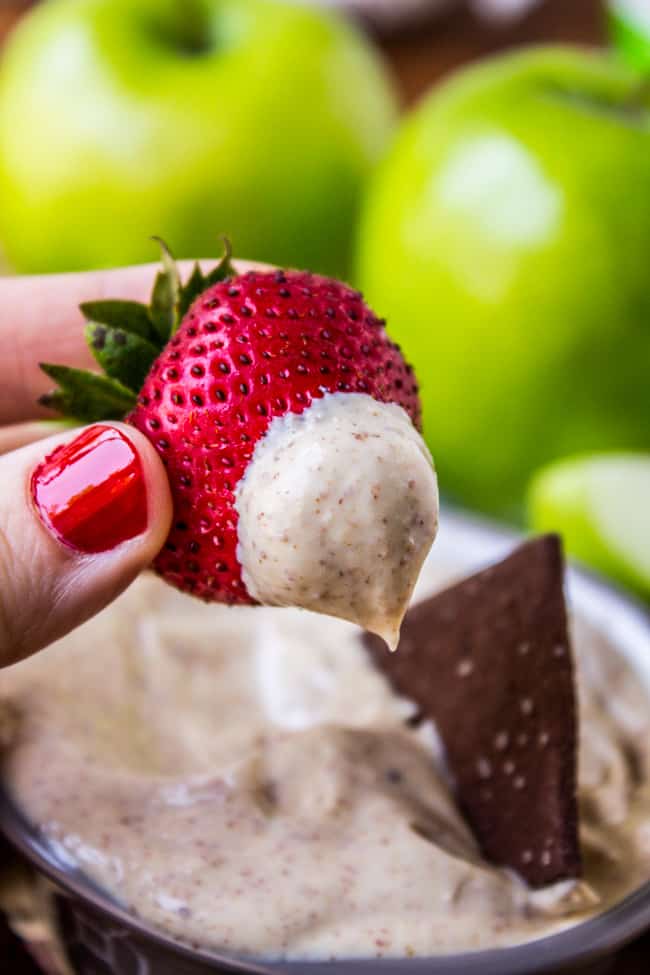 (I was compensated by PARTNERS, A Tasteful Choice Company, for my time in creating this post. All opinions are my own, of course!)
So my brother Nathan is in med school and just started his ER rotation. Today he saw a patient who had had a stroke, and he was trying to determine if she was all there. "What's today's date?" I don't know. "What day of the week is it?" Tuesday.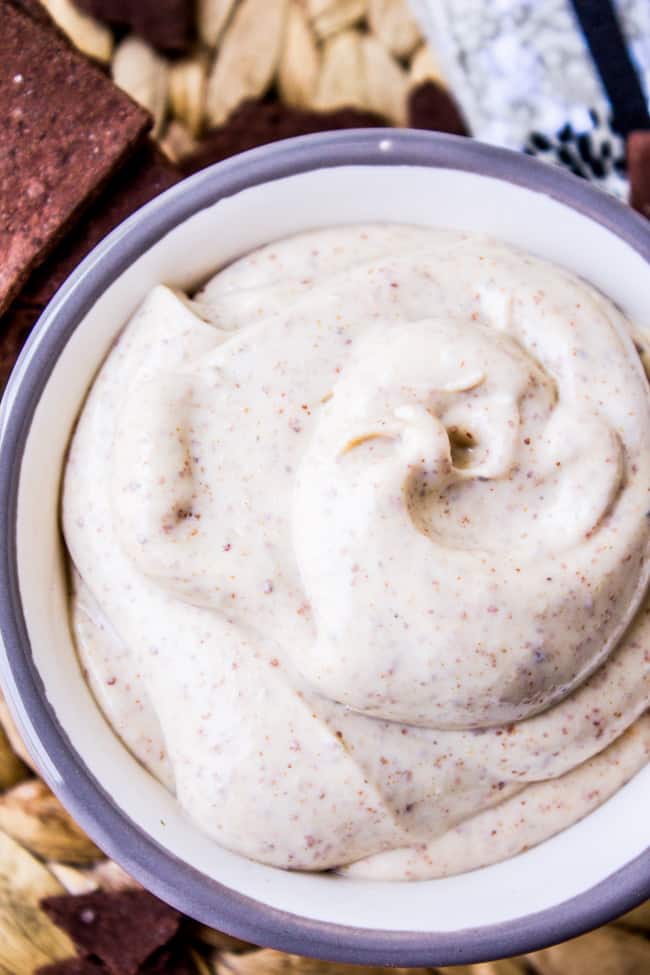 Nate reported back to his supervisor that the patient was indeed lucid because she knew it was Tuesday. And that's when they both realized that it was Monday.
Who else is feeling a little frazzled lately? And who's back to school already?? I'm so glad I get one more year with all my kids at home. The idea of starting school this early in August makes me want to poke someone in the eye with a pencil.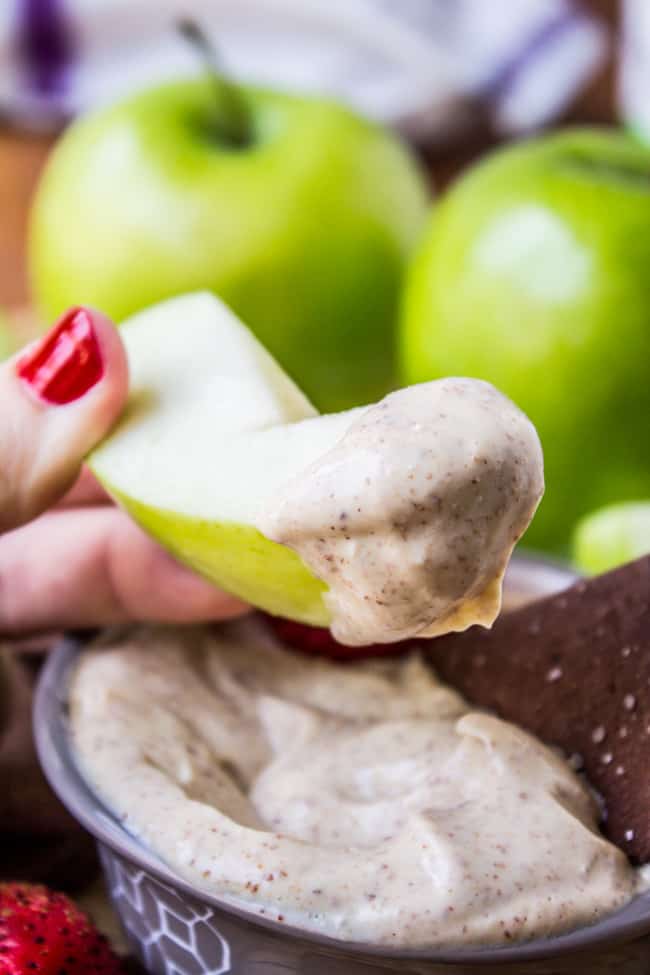 BUT, I have a great after-school snack for you guys. And guess what, it's healthy!! Just 2 ingredients: unsweetened salted almond butter and plain Greek yogurt.
I got the idea for this dip from my friend Andi over at Weary Chef (definitely check out her site! Lots of easy dinners). A while back she posted a recipe for Peanut Butter Chocolate Yogurt Fruit Dip. I decided I wanted to try it with Almond Butter.
I've seen similar recipes that call for honey and/or cinnamon, but I wanted to keep it simple. Sometimes when I am eating fruit dip I realize that the fruit has just become a medium for the dip, and nothing else. My tongue just can't get past the sugar. This dip is not overly sweet, so you can still appreciate the natural sugar in the fruit, or in today's recipe, these amazing gluten-free Brownie Thins. Yeah, you heard me.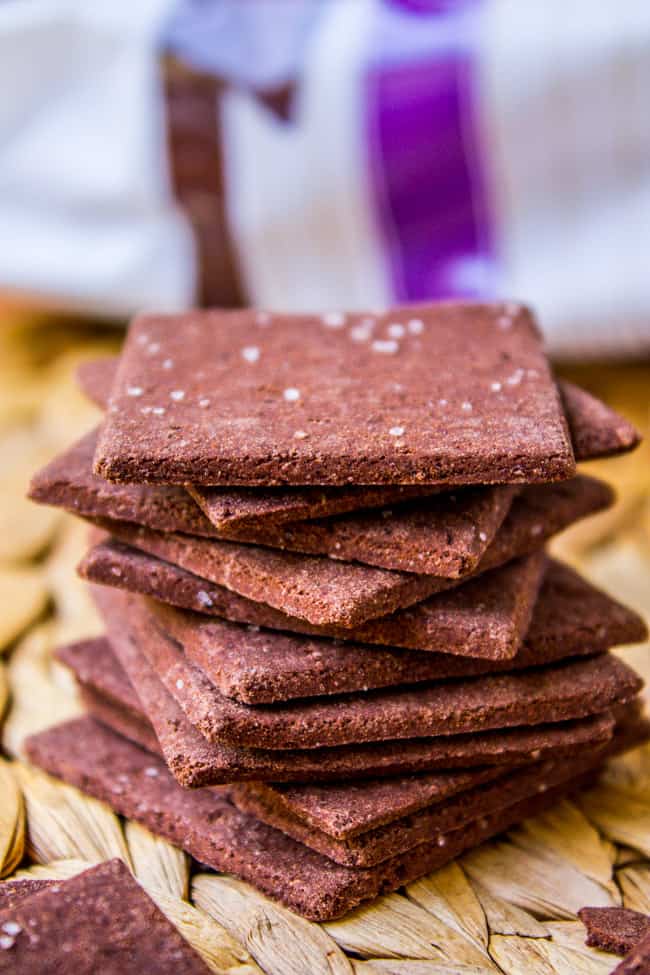 I think I'm in love, guys. Partners sent me two packages and I've polished off both of them already, every single one dipped in this dip. It's such a good combo! I don't know why dessert crackers are not more of a thing. Way to start a trend, Partners. This is the newest product on their Free for All Kitchen line, and it's already won awards and stuff. Awesome right?  They are expanding coast to coast, so you will probably see it soon. Check out this list of stores to see where it's already available!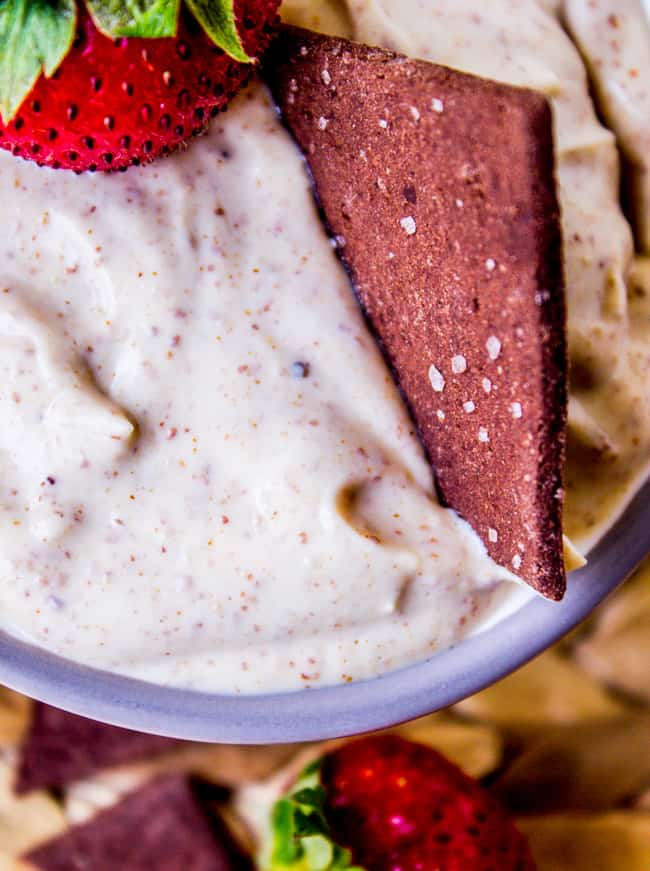 Not gluten-free? Me neither. But I do have several friends who eat gluten-free, and let me just say, as someone who likes to feed people, it is really hard for me to have a friend drop by and have no food to offer them. I love the idea of having these Brownie Thins tucked away in my cupboard, and an easy 2 ingredient dip on hand. Although this plan might not work out for me because I will eat them within 3 days of purchasing. I might have to make a hiding spot. (Does anyone else hide food from themselves?? Please tell me I'm not alone.)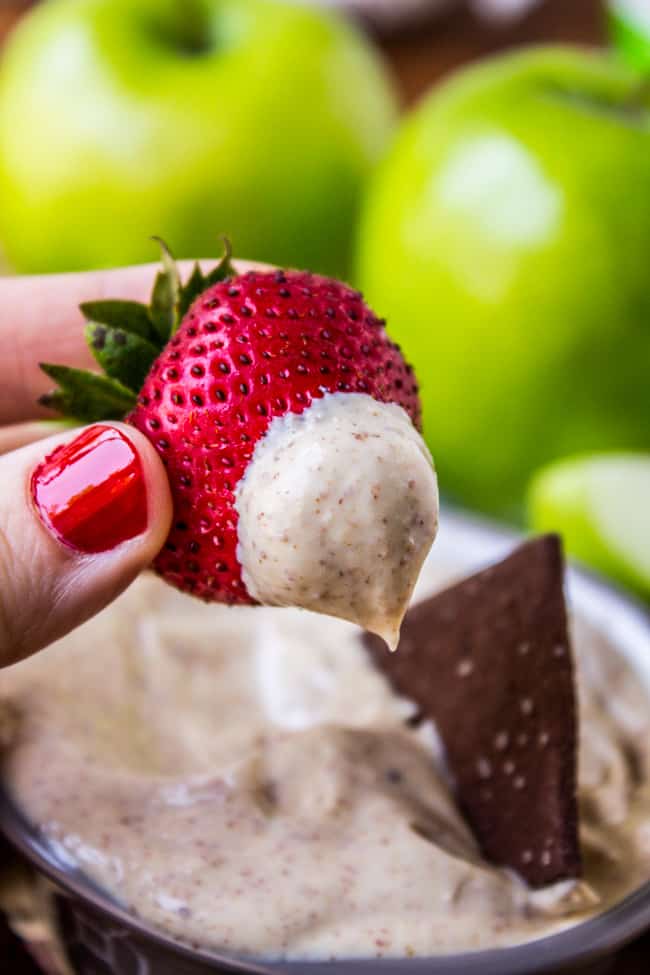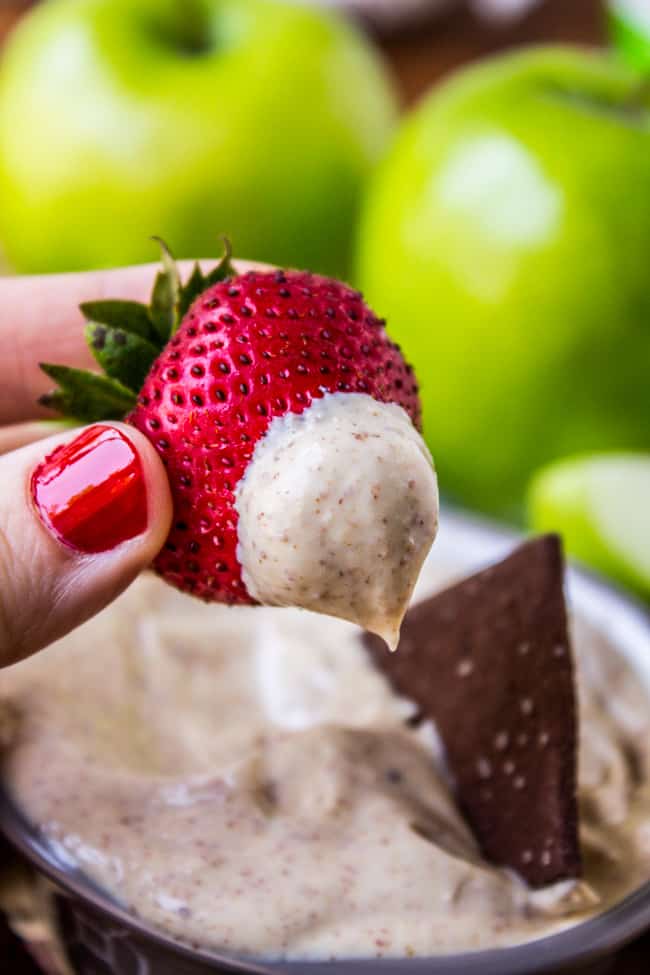 print
Did you make this recipe?
Leave a review »
2-Ingredient Sugar-Free Fruit Dip
Makes about 1 and 1/2 cups
adjust servings
Ingredients
1

cup plain Greek yogurt, nonfat or regular

1/2

cup salted almond butter

1

package Free for All Kitchen Gluten Free Brownie Thins

apples, strawberries, bananas, pineapple, etc.
Instructions
Stir Greek yogurt and almond butter together until combined.
Serve with Brownie Thins and fresh fruit.
Store in the fridge for up to a week.
by The Food Charlatan

If you make this recipe,
share it on Instagram
 using the hashtag
#TheFoodCharlatan
so I can see it!
Make sure you are following Partners on Facebook for important Brownie Thin updates!
You will love these other after-school snack ideas!
Easy Strawberries and Cream Appetizer: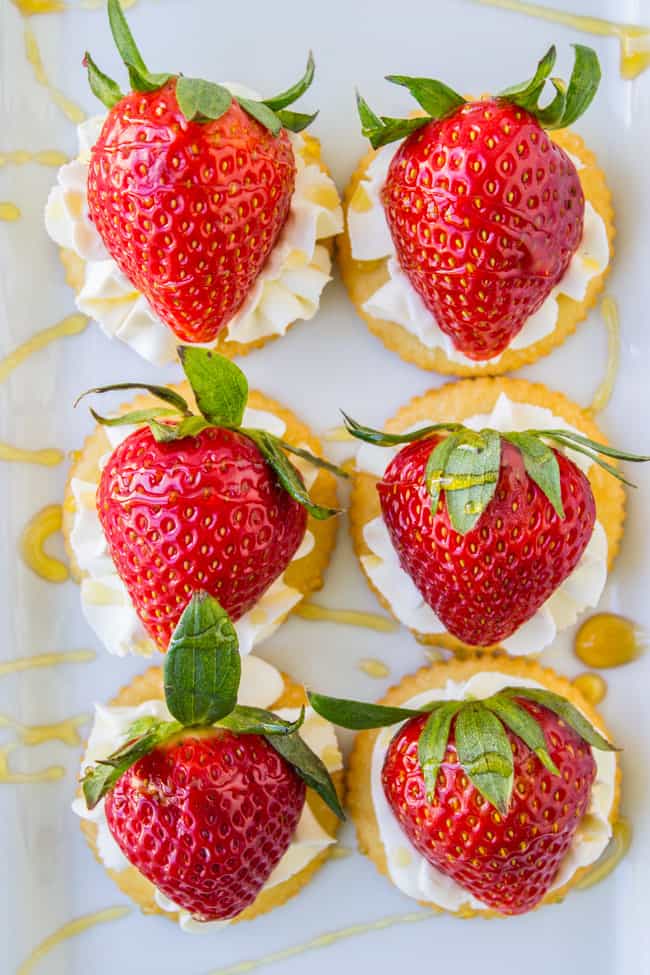 Pimiento Cheese Dip: (with a secret ingredient!!)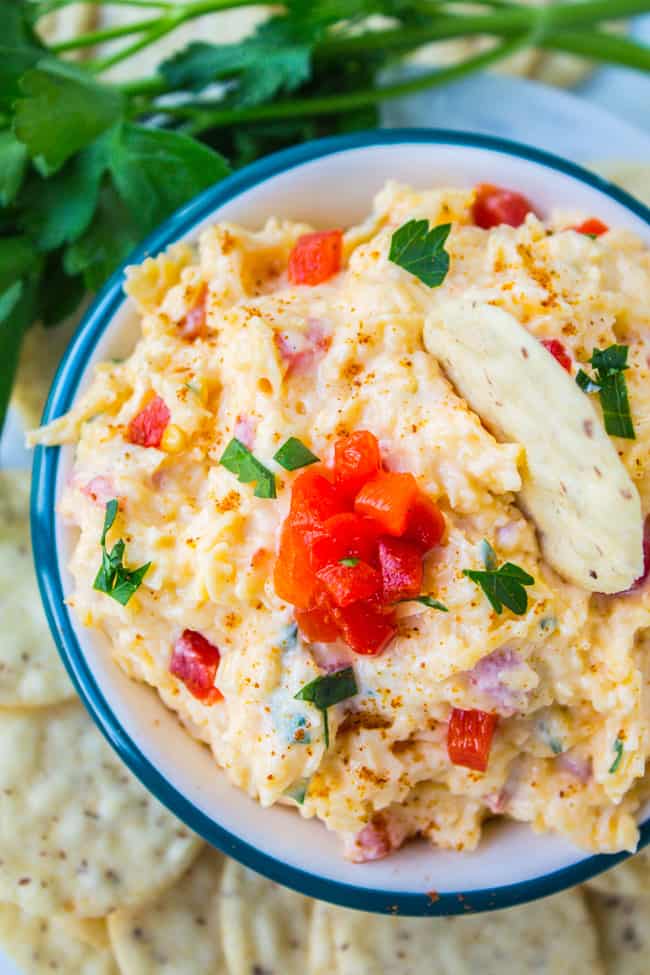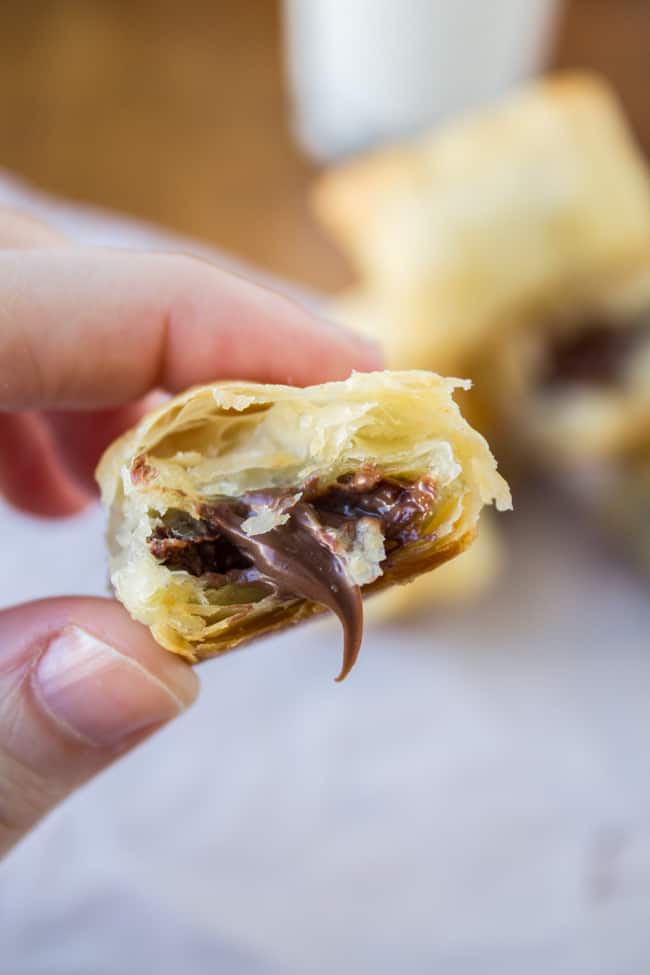 Fresh Bruschetta and Lentil Dip   <this one screams summer!
More dips from friends:
Caramel Apple Dip from Crunchy Creamy Sweet
Cheesecake Cake Batter Dip from Wine and Glue
Easy Blender Cashew Butter from Amy's Healthy Baking <<I bet you could sub this for the almond butter! Yum.
We are a participant in the Amazon Services LLC Associates Program, an affiliate advertising program designed to provide a means for us to earn fees by linking to Amazon.com and affiliated sites.