The easiest cranberry sauce ever, and a step up from just opening the can! This recipe is perfect for your Thanksgiving table and even BETTER the day after on rolls for turkey sandwiches.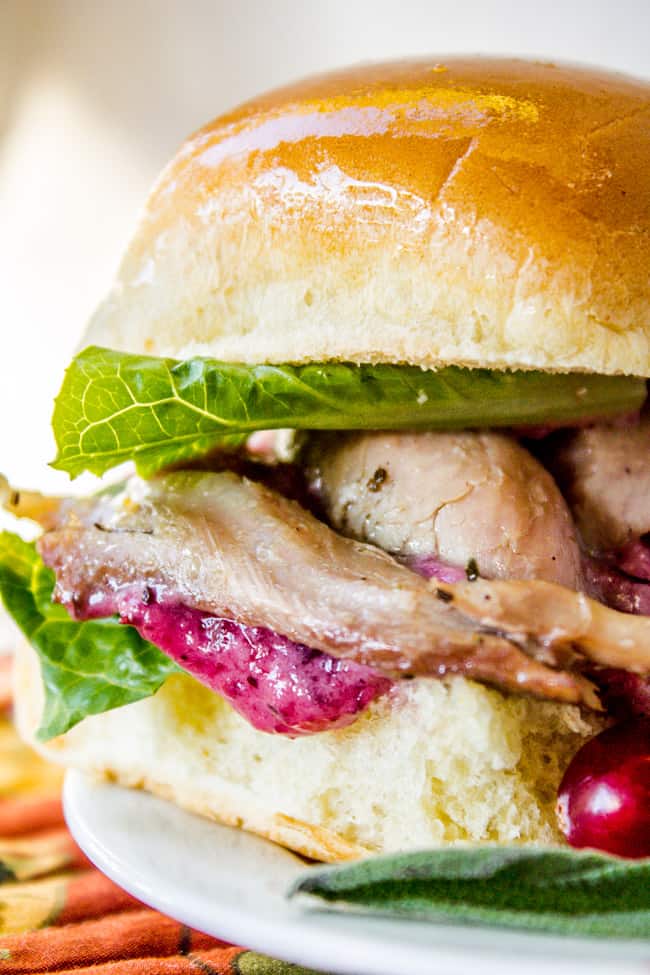 So are you READY? I'm not!! Ahhhhh!!
My friend Allie over at Baking a Moment posted a little video on Facebook showing her Thanksgiving buffet table that was all set up….YESTERDAY. She had all the dishes she's going to use set out, with the serving spoons in place, with sticky notes saying what food goes where. Her dessert table was all ready to go with cake plates out and glasses for drinks.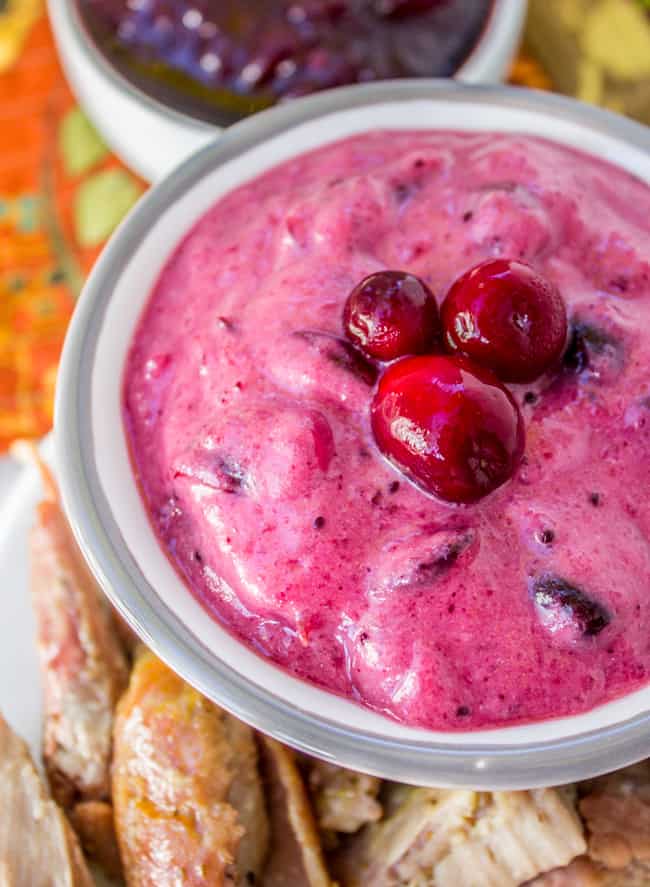 And I'm over here frantically throwing my grocery list together. I'm calling my mom like, Hey, do you think I can borrow EVERYTHING PLEASE, because I don't have any of this stuff. A roasting pan? 8 extra chairs? Mommm!!!!
(Sorry Mom. You can have your hosting spot back next year, clearly I'm not mature enough for this.)
I am super excited about Thanksgiving leftovers this year! (Yes, partly because that means Thanksgiving will be OVER. Ha!) Mostly though it's because 1) That means it's Christmas (I'm so ready guys) and 2) LEFTOVERS. Can I get an amen.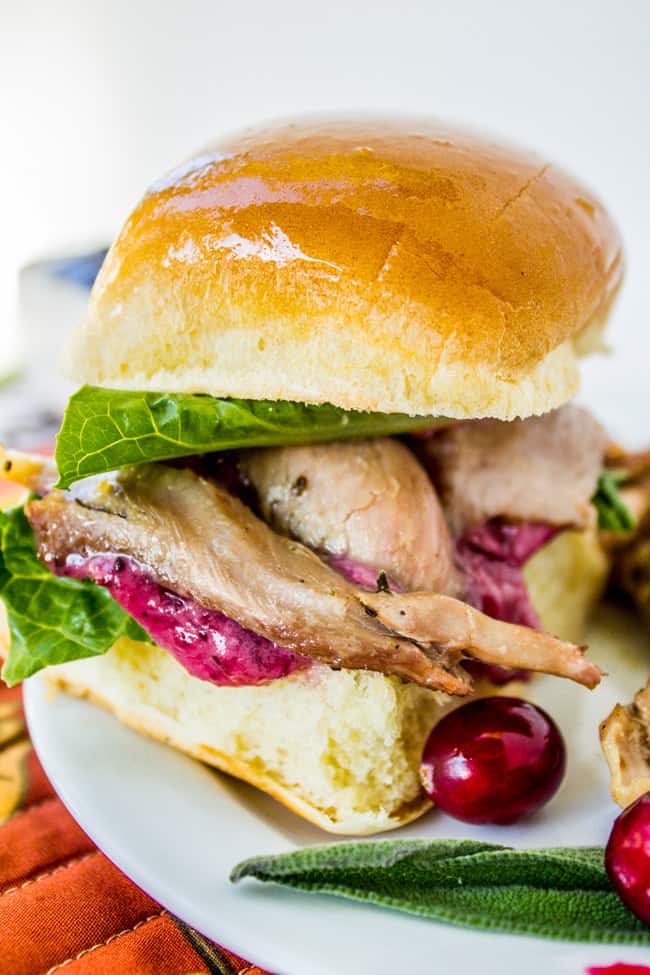 Enter this super easy cranberry sauce! It is the best for sandwiches! It takes the 2 things you were already going to put on your turkey sandwich — mayonnaise and cranberry sauce — and combines them into one. So easy, so good. Sometimes I like to add a little bit of horseradish for some zing. Why do we not eat this stuff all year long?? Happy Thanksgiving everyone!
print
Did you make this recipe?
Leave a review »
2 Ingredient Creamy Cranberry Sauce
Ingredients
1

can whole cranberry sauce

1/3

cup mayonnaise (or to taste)

Optional: horseradish to taste
Instructions
Combine the ingredients in a bowl and serve with turkey and gravy, or slather it on dinner rolls for the best turkey sandwich of your life!
by The Food Charlatan

If you make this recipe,
share it on Instagram
 using the hashtag
#TheFoodCharlatan
so I can see it!
Eat this cranberry sauce with these rolls!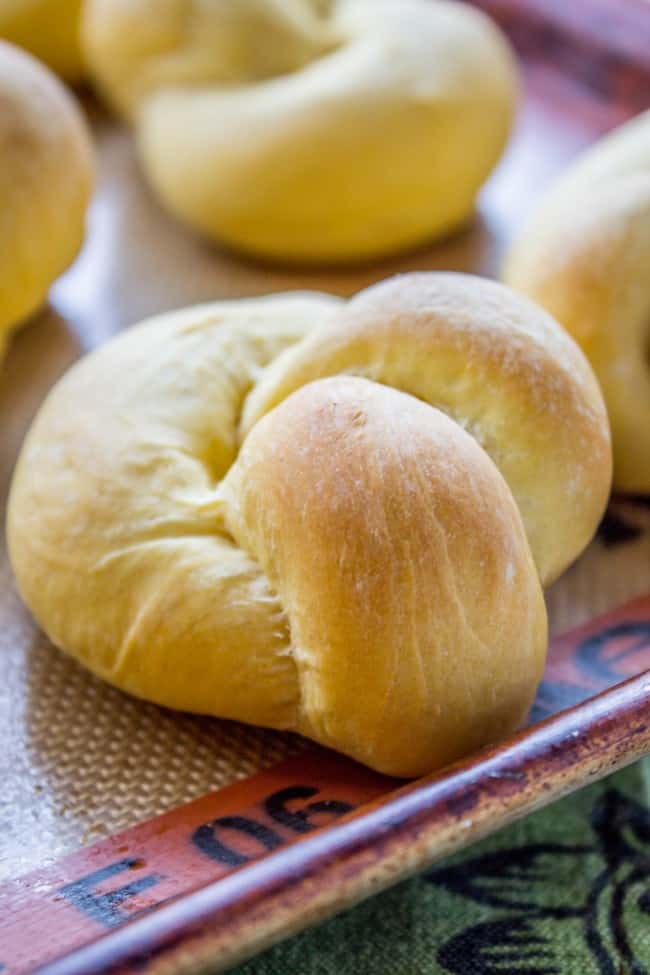 And this Sage Butter Roasted Turkey: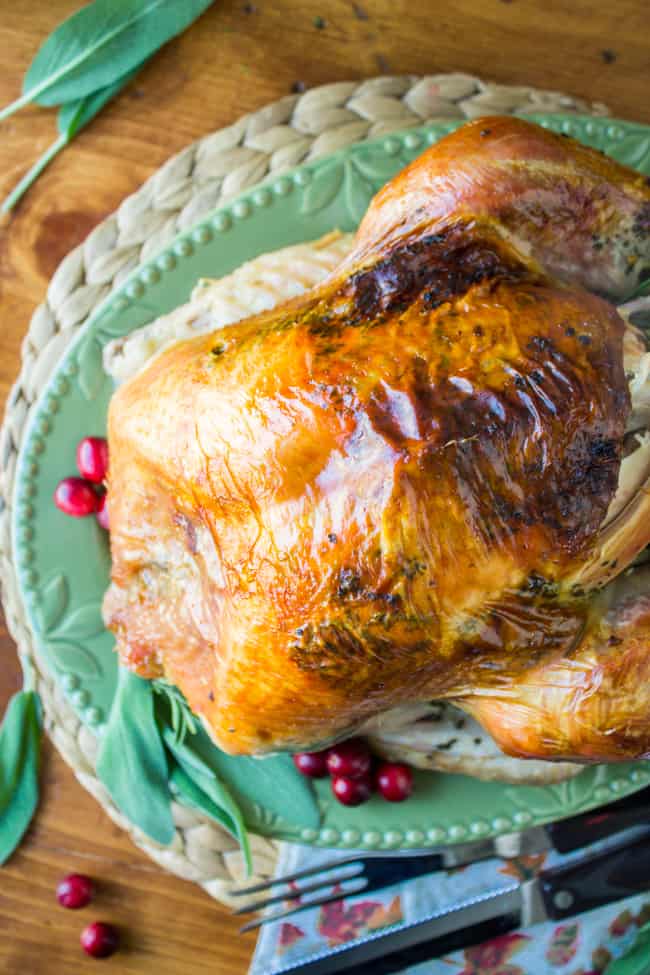 Don't hate me for these photos, I swear the recipes are good! Try a Turkey and Swiss Panini with this sauce!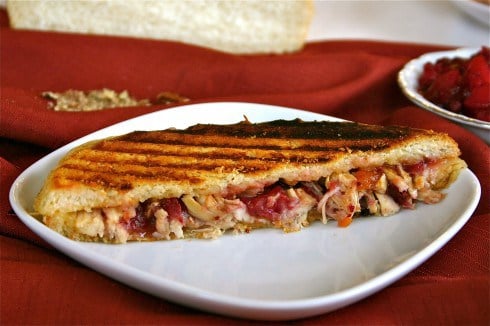 Here's my other favorite cranberry sauce: Fresh Cranberry-Orange Sauce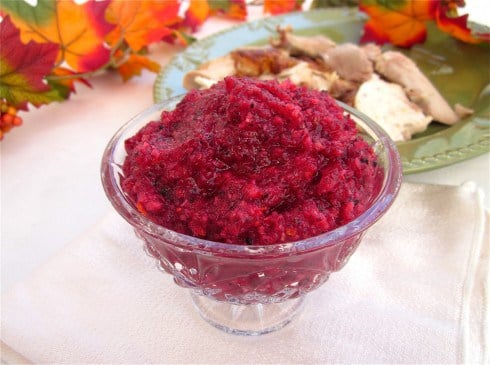 More cranberry sauce and leftover ideas!
Turkey and Cranberry BBQ Sauce Pizza from Recipe Runner
The Ultimate Thanksgiving Leftover Grilled Cheese from Ring Finger Tan Line
Orange Amaretto Cranberry Sauce from The Farm Girl Gabs
Comments
comments