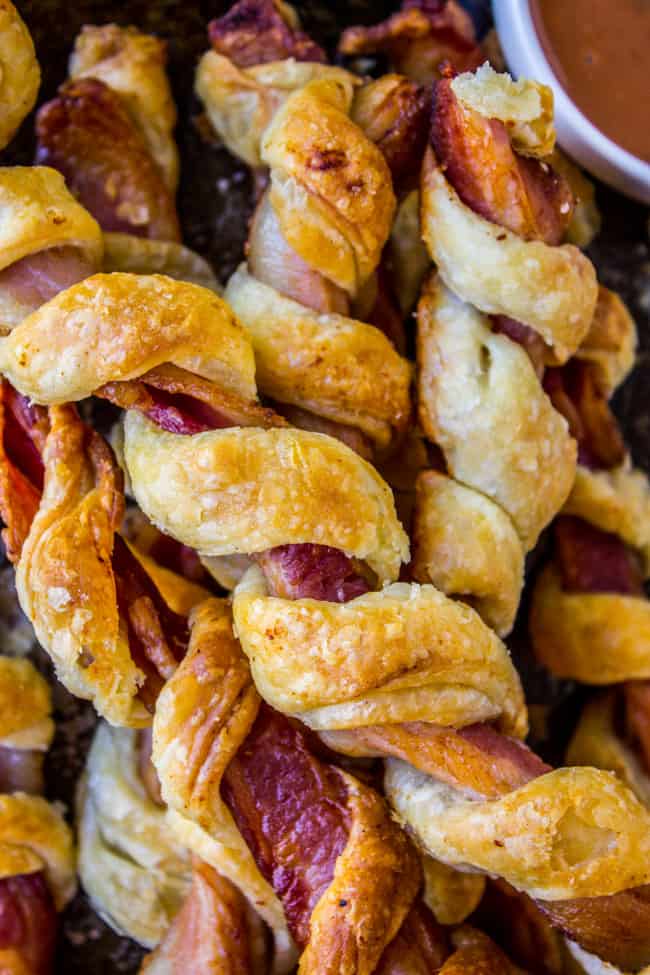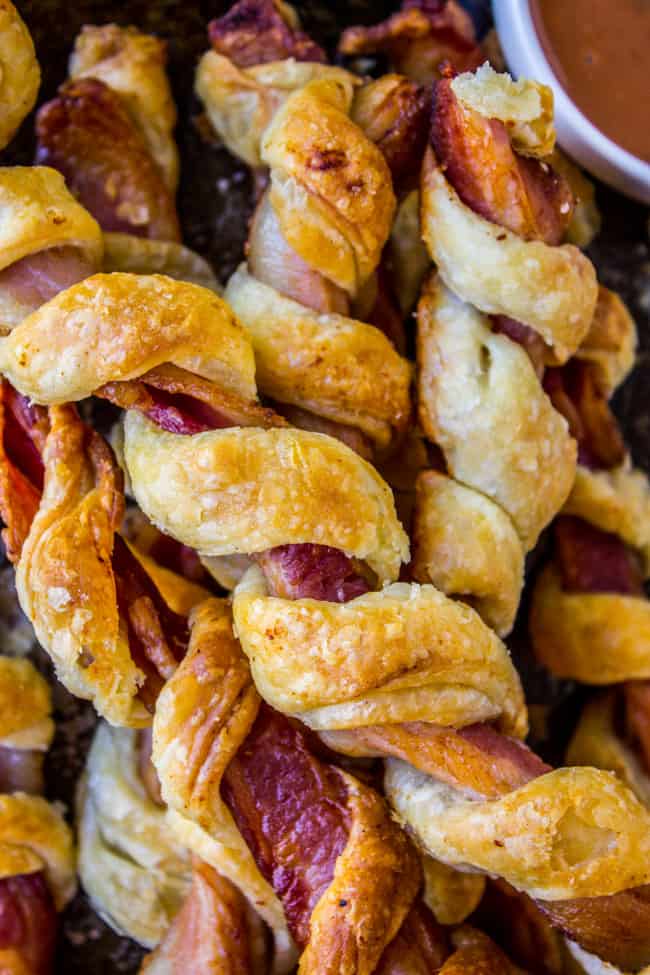 Did you make this recipe?
Leave a review »
Puffy Bacon Twists (with BBQ Ranch Sauce)
Makes about 10 twists
adjust servings
Ingredients
For the twists
For the sauce
Instructions
Preheat the oven to 400 degrees F.
Layer the bacon on a metal cooling rack set on top of a large cookie sheet. Bake for 10 minutes, or until about halfway cooked.* Remove from oven and let cool slightly. Don't turn the oven off.
Roll out the sheet of puff pastry onto a floured surface a couple times with a rolling pin to smooth it out. Use a pizza cutter to slice the dough into as many strips as you have strips of bacon--for me this was 10. (Each strip was about an inch wide.)
When the bacon is cool enough to handle, take one strip and fold it in half lengthwise. Fold a strip of dough in half lengthwise. Wrap the dough in a spiral around the folded bacon. Then twist the bacon and secure with toothpicks. See photos!
Place the twists on a new baking sheet that has been lightly coated with nonstick spray. Bake the twists at 400 for about 12-15 minutes, or until the puff pastry is golden and the bacon is cooked. Remove and let cool.
To make the sauce, in a small bowl combine ranch, barbecue, and hot sauce. Adjust to taste. Stir it together and serve it with the bacon twists.
by The Food Charlatan