Gyro Style Shredded Beef (Instant Pot or Crock Pot)
All the gyro flavors you love, shredded beef style! This is a super delicious and HEALTHY option for dinner. Make it in the Instant Pot or the Crock Pot! Don't forget to pair it with Tzatziki Sauce (<<it's killer) and Cauliflower Rice.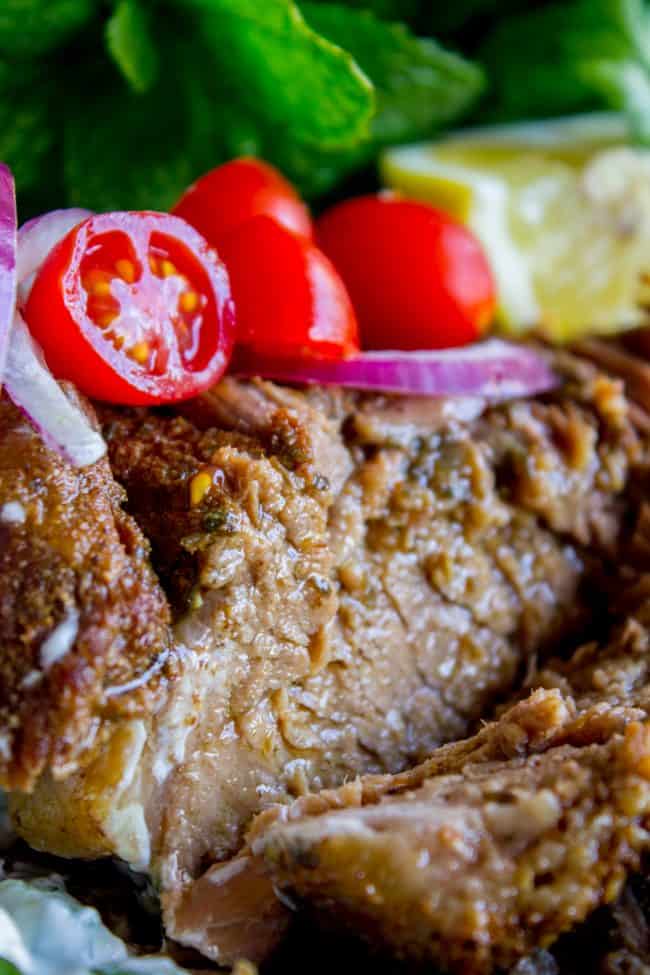 Truman just came up to me while I was cooking dinner and said, Mom! I taught Valentine how to climb out of her crib!
I said, Truman, I don't want her to know how to climb out of her crib! Then she won't stay there when she's supposed to be sleeping.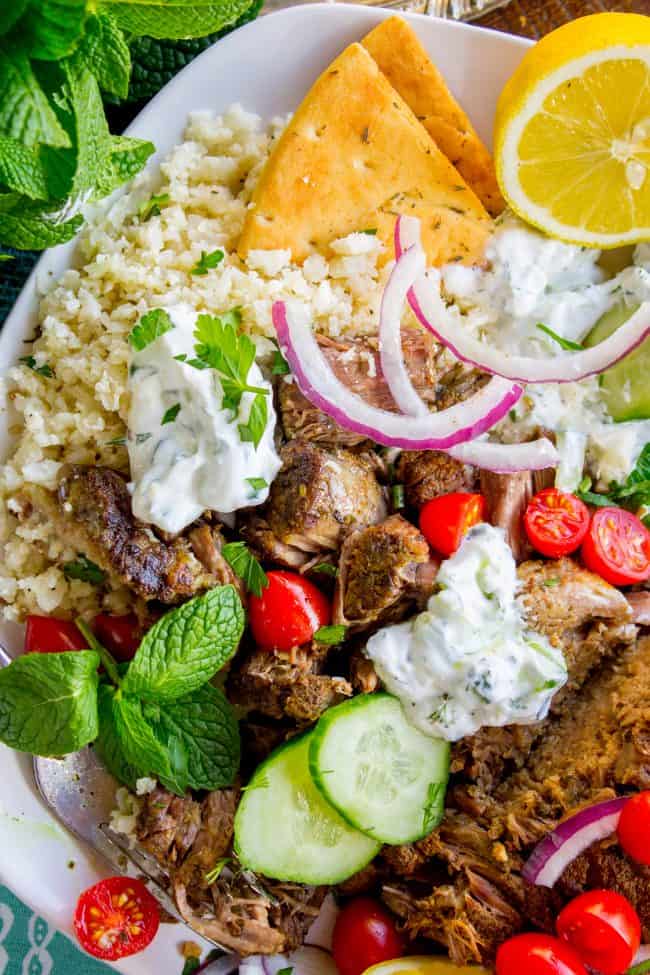 He just laughed maniacally and said, "Come on Valentine, let's go again!"  Nooo wish me luck my friends. I think we just entered a whole new world over here. The world of the uncontainable toddler.
In other news, Eric just "accidentally" signed me up for a 3 day trial at his gym. He told me that he was looking at the info on the sign up page and it just happened. HINT MUCH??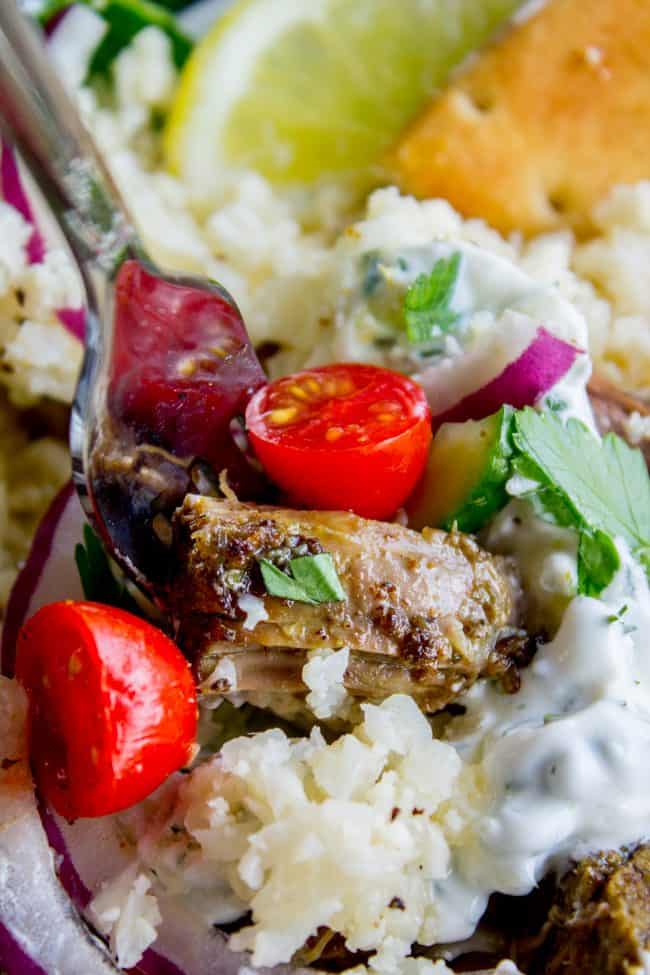 I really have been looking in to signing up though, joking aside. I've been wanting to try a spin class, but a few friends of mine told me that it's way harder than you would think. Now I'm scared before I've even started. Has anyone tried a spin class before?
Side note that will make you feel smarter than me: a decade ago when one of my friends mentioned her "spin class" I had images in my head of her spinning around in a room full of other spinners. (Why spinning? Were they practicing spotting, like in ballet? I was too embarrassed to ask. I found out much later that spinning means cycling.) Guys. I'm the hugest dork.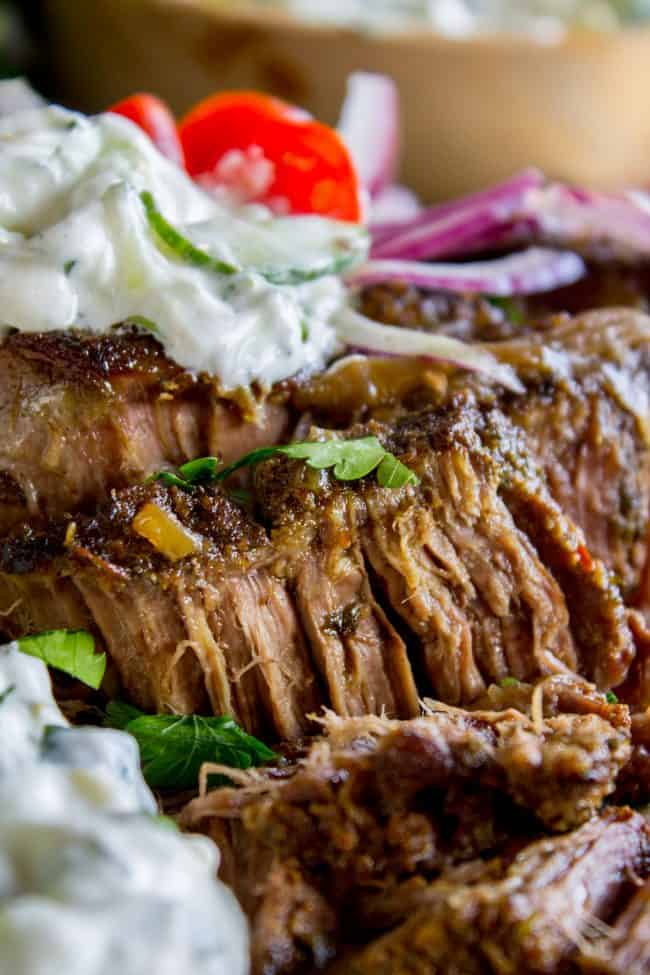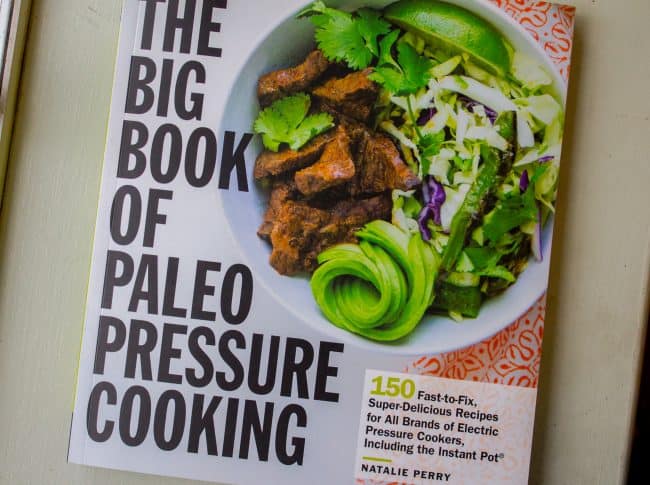 My friend Natalie over at Perry's Plate just released her second cook book! It's called The Big Book of Paleo Pressure Cooking, and it is awesome! It has tons of HEALTHY recipes for your Instant Pot. (And I just realized it's on sale today!) Natalie is a fabulous cook with super creative recipes that will keep you on track with your diet goals, if that's your thing. Diets are not my thing, but I tend to serve Whole30/Paleo meals most of the time for my family, so it is perfect for our family!
How to make Gryo style shredded beef in the Instant Pot
Did you get an Instant Pot for Christmas? They have been all the rage the last few years. There is a bit of a learning curve, but they are easy to use once you get the hang of it. I've broken it down for you in the recipe below!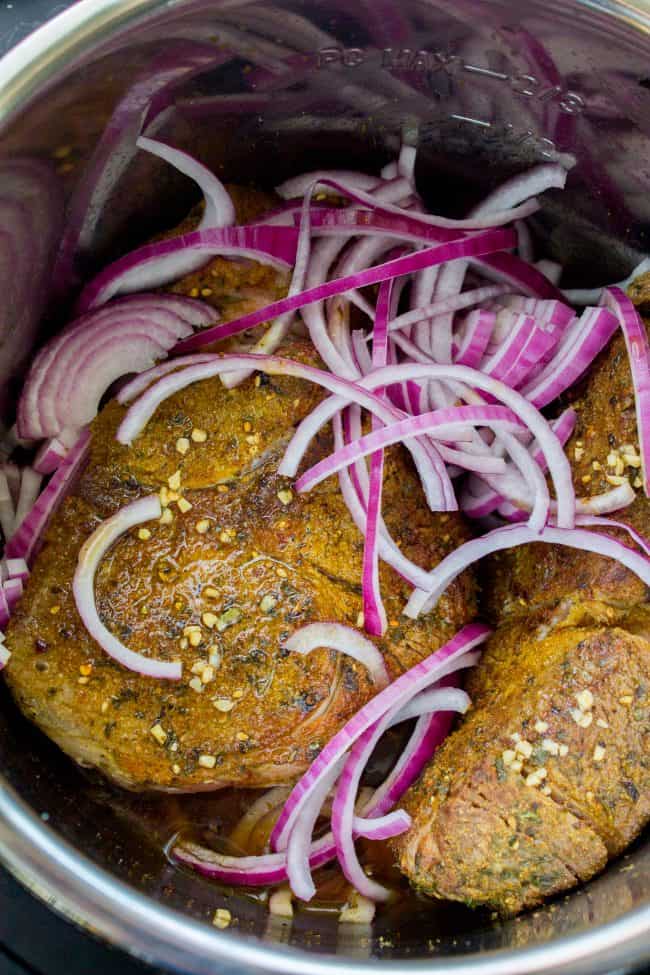 Have you ever had a Greek Gyro? A traditional gyro meat recipe uses ground lamb and/or beef with traditional Greek spices. (Update! I recently posted a traditional Greek Gyro recipe, with ground gyro meat. Check it out!) Today we're using a beef roast instead of gyro meat, but using the same traditional spices. It's a knock out combo!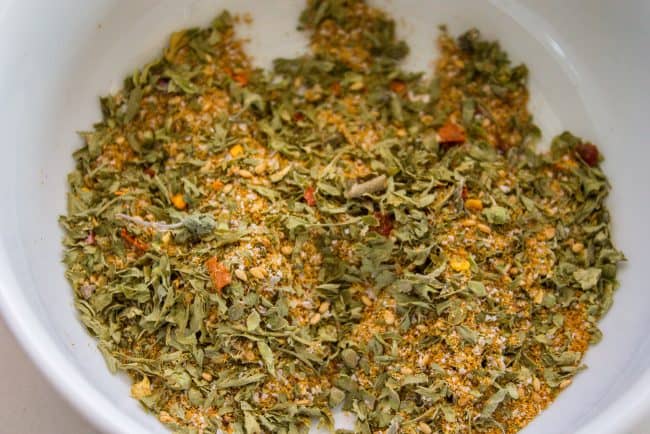 The recipe calls for about 100 spices, which is kind of annoying if you don't have a well-stocked spice cabinet. Do your best, but don't worry if you're missing a spice or two, it's still going to taste wonderful!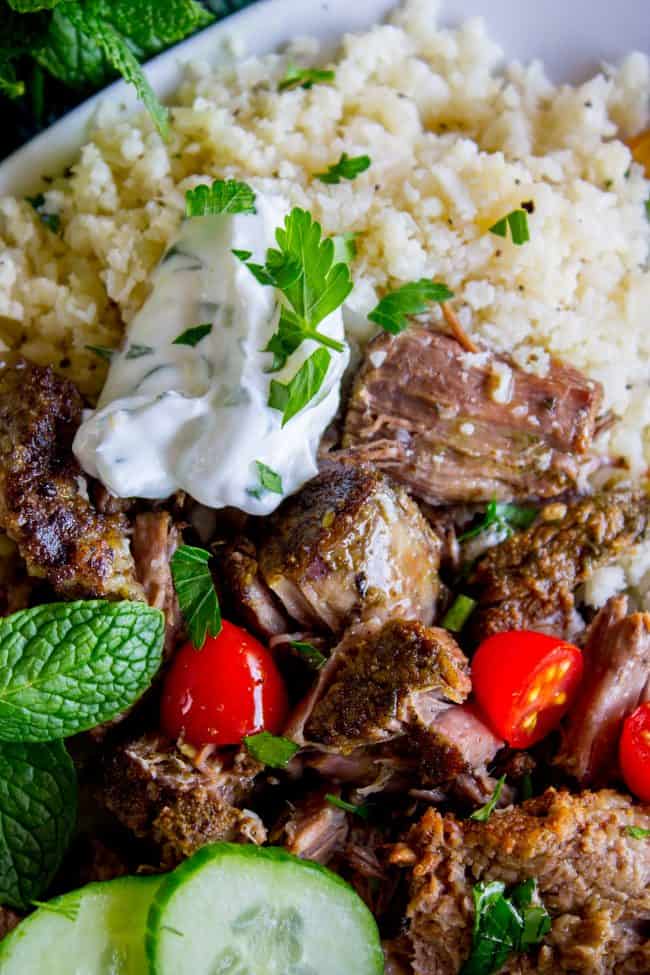 Since Natalie's book is all about the Paleo recipes (no bread), she made these what I call "burrito-bowl" style, where you put all the contents of a burrito (or gyro, in this case) in a bowl and skip the tortilla or pita bread. I did the same, pairing this with the Cauliflower Rice that I just posted, and my own version of Tzatziki Sauce. The combination of this beef with the Tzatziki sauce is AMAZING, so I definitely wouldn't skip it, even if you don't end up making the cauliflower rice.
Of course you could always just buy pita bread and throw the shredded beef inside with the Tzatziki sauce and the cucumbers, red onions, and cherry tomatoes inside. That would be heavenly.
How to make Gyro style shredded beef in the Crock Pot
You can also make this recipe in the crock pot. Just brown the meat on the stove, then transfer to the crock pot and cook on low for 8 hours. Super easy!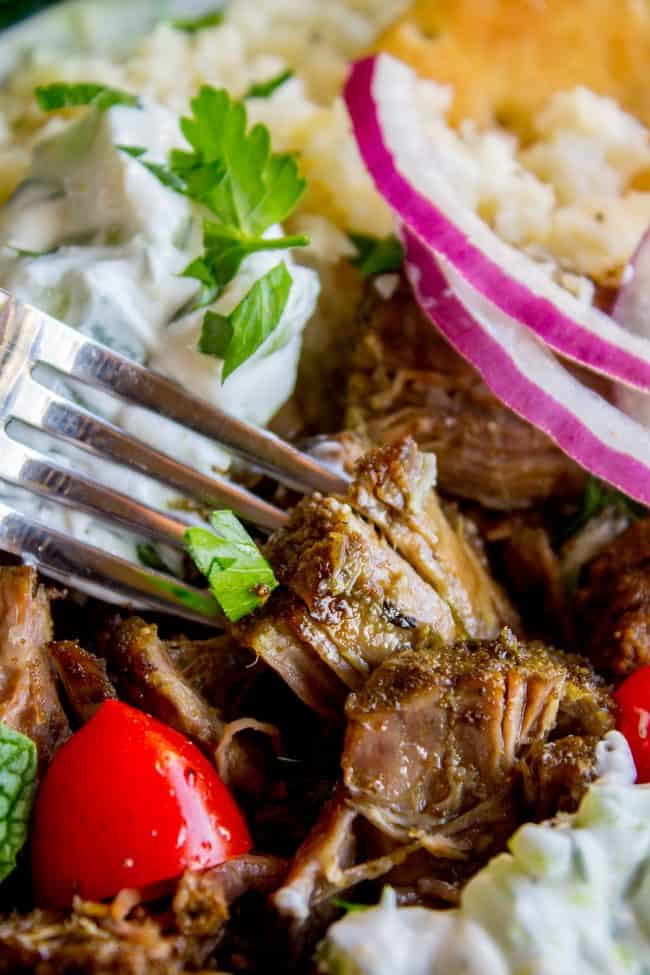 How are your healthy plans for January going? I'm doing my best over here but it's only going to be so long before my resistance crumbles and I start posting Super Bowl recipes :) I already took photos of my new favorite, it's a pork sausage dip with an inordinate amount of cream cheese. It's a huge family favorite that my brother always makes. Bring it on!
Update! I recently made a recipe for traditional Greek Gyros with Homemade Gyro Meat. It's so good! If you love this recipe, you will love that one too.
Facebook | Pinterest | Instagram
Two years ago: Healthy Slow Cooker Spaghetti Meat Sauce
Four years ago: Cheesy Buffalo Chicken Dip
Five years ago: Alaska Salmon Bake with Pecan Crunch Coating
Instant Pot Shredded Beef (Gyro Style)
All the gyro flavors you love, shredded beef style! This is a super delicious and HEALTHY option for dinner. Make it in the Instant Pot or the Crock Pot! Don't forget to pair it with Tzatziki Sauce (<<it's killer) and Cauliflower Rice.
Ingredients
For the dry rub
2

teaspoons

salt

1

tablespoon

cumin

1

tablespoon

dried parsley

1

teaspoon

sesame seeds

1/2

teaspoon

garlic powder

1/2

teaspoon

oregano

1/4

teaspoon

coriander

1/4

teaspoon

rosemary

1/4

teaspoon

red pepper flakes

1/4

teaspoon

cinnamon

1/8

teaspoon

ginger

1/8

teaspoon

cloves

1/8

teaspoon

turmeric

1/8

teaspoon

cayenne pepper
For the roast
1

beef roast

,

well marbled (2-3 pounds)

2

tablespoons

olive oil

1

large

red onion

,

sliced (DIVIDED)

1

tablespoon

garlic

,

smashed and minced

1/2

cup

beef broth*

juice from half a lemon

,

for cooked beef
To assemble
Tzatziki Sauce

Cauliflower Rice

cherry tomatoes

,

sliced

sliced cucumbers

fresh mint

,

chopped (optional)

fresh dill

,

chopped (optional)

warm pita bread

,

optional
Instructions
In a small bowl combine all the spices. If you are missing one or two of the ones that only call for 1/4 or 1/8 of a teaspoon, don't sweat it.

Place the beef on a cutting board and pat dry with a paper towel. Use a sharp serrated knife to cut the beef into 2 or more chunks (the more cuts you make, the faster it will cook.)

Rub the spices all over the beef chunks. Use all of it!

Turn your Instant Pot on to the "Sauté" setting. When it is nice and hot, add 2 tablespoons olive oil (or any oil will do). Add half of the beef to the hot oil (don't crown the pan, or your meat will not sear properly.) Sear for about 1-2 minutes, until well browned. Use tongs to flip the meat over. Sear the other side for 1-2 minutes and remove to a plate.

Continue searing the other half of the meat.

When all the meat is browned, turn off the sauté setting. Add all the meat to the pot, as well as HALF of the sliced red onion (save the other half to garnish the meat after it's cooked), 1 tablespoon garlic, and 1/2 cup beef broth. Don't add the lemon juice right now.

Put the lid on the pressure cooker and make sure the valve is set to "Seal."

Pressure cook on high for 90 to 110 minutes. If you have a smaller roast (or cut into several chunks) choose 90 minutes. If you have a large roast and only cut it in half, choose 110 minutes.

Let the pressure cooker release naturally for 10-15 minutes (that means don't do anything for 10 minutes when it beeps).

Use a long spoon to carefully move the valve over to "Vent." Lots of angry steam will come out the top.

Open the lid and take out a forkful of meat. Taste it and see if it is as tender as you want it to be. If it's still chewy, replace the lid, bring it back up to pressure and cook another 10 minutes.

When the meat is done, remove from the pressure cooker and shred.

If you prefer to have the meat crispy on the edges, (this step is optional) spread the shredded meat out onto a baking sheet and drizzle with some of the cooking juices. Broil on high, with the rack close to the flame, for about 5-10 minutes, checking every 2 minutes to flip the meat and make sure it's not on fire. (Hey, broilers are no joke.)

Squeeze lemon juice all over the shredded beef.

You can present it burrito-bowl style with Tzatziki Sauce, Cauliflower Rice, (or regular rice) cherry tomatoes, sliced red onions,  sliced cucumbers, and fresh herbs. OR you can serve these as gyros, which would be all of the above (minus the cauliflower rice) wrapped up in a warm pita. 
Slow Cooker Instructions:
Prepare the meat as described, but there is no need to chop into smaller chunks. Sear the meat with the oil in a pan on the stove, using medium high heat. (Same times as above)

Add the meat, red onion, garlic, and beef broth to the slow cooker. Cook on low for about 8 hours until fork tender.
Nutrition
Serving:
1
g
,
Calories:
346
kcal
,
Carbohydrates:
6
g
,
Protein:
30
g
,
Fat:
23
g
,
Saturated Fat:
8
g
,
Polyunsaturated Fat:
2
g
,
Monounsaturated Fat:
12
g
,
Trans Fat:
1
g
,
Cholesterol:
104
mg
,
Sodium:
979
mg
,
Potassium:
632
mg
,
Fiber:
1
g
,
Sugar:
2
g
,
Vitamin A:
87
IU
,
Vitamin C:
7
mg
,
Calcium:
63
mg
,
Iron:
4
mg
More beef and instant pot recipes you are going to love!
Cafe Rio Sweet Shredded Pork for Burritos (Slow Cooker/Instant Pot) have you ever been to Cafe Rio?? This is even better :)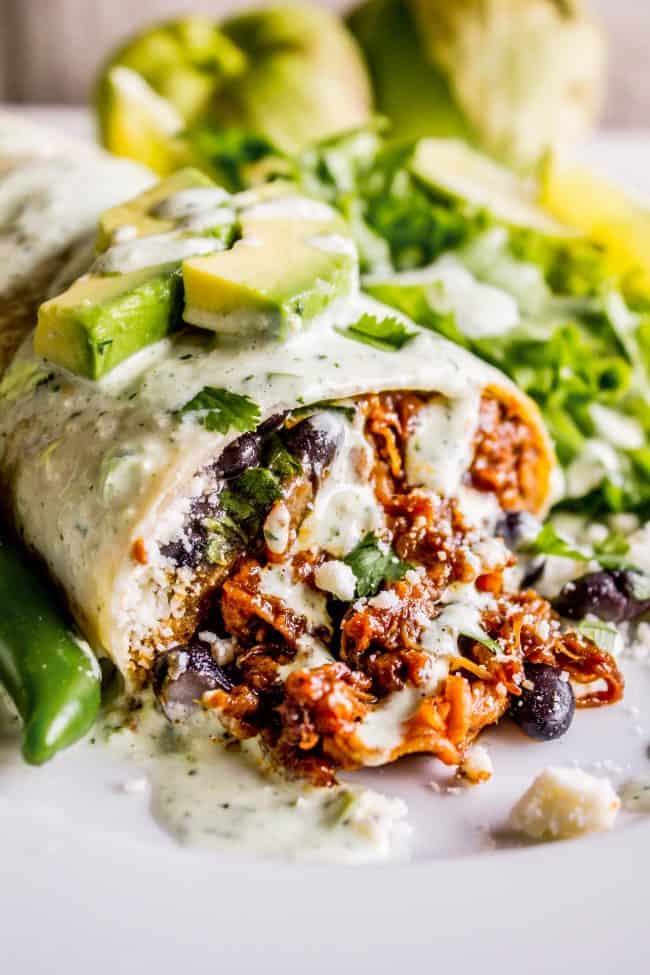 Traditional Tejano Carne Guisada (Braised Beef for Tacos) < this is a huge family favorite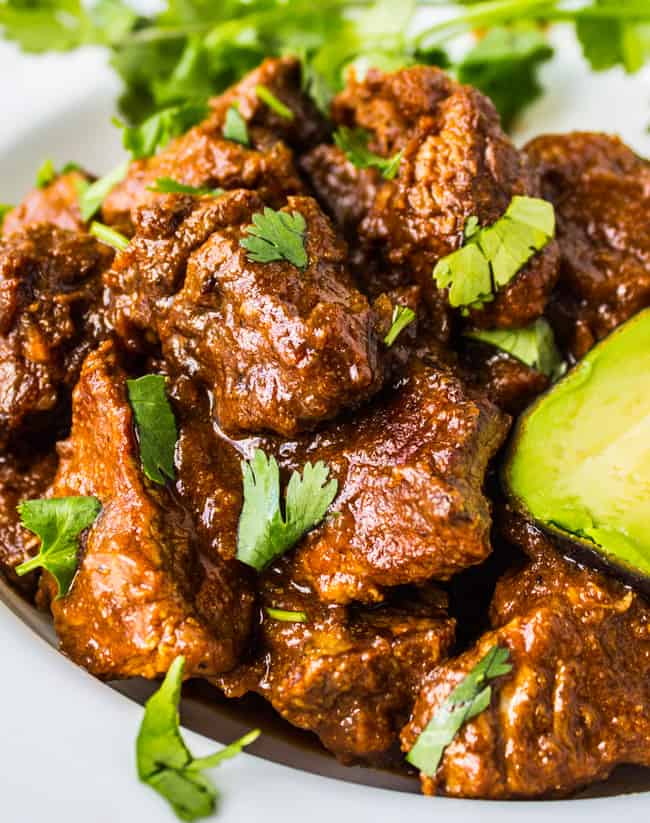 Easy Fall-Apart Pot Roast with Carrots (Slow Cooker) << one of my top recipes from 2018!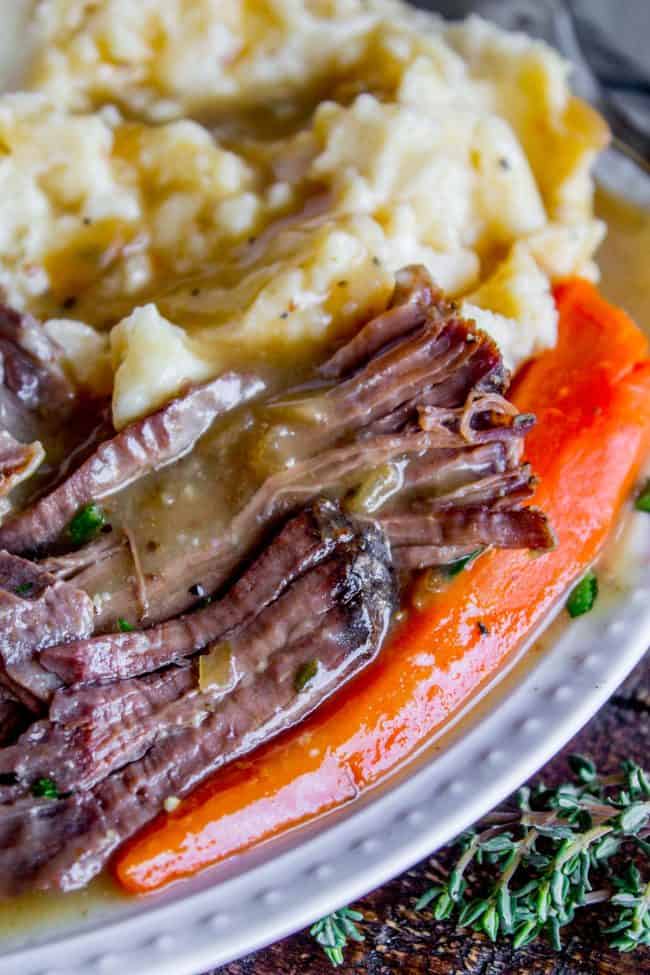 More recipes from friends!
Chipotle Shredded Beef (Instant Pot) from Taste and Tell
Pressure Cooker Mongolian Beef from Pressure Cooking Today
Easy Greek Gyro Skillet from Lemons for Lulu
We are a participant in the Amazon Services LLC Associates Program, an affiliate advertising program designed to provide a means for us to earn fees by linking to Amazon.com and affiliated sites.