These zucchini boats are stuffed with spicy buffalo chicken and topped with creamy ranch (or blue cheese) dressing! This is a great summer dinner to use up those garden zucchini (and not put yourself in a carb coma).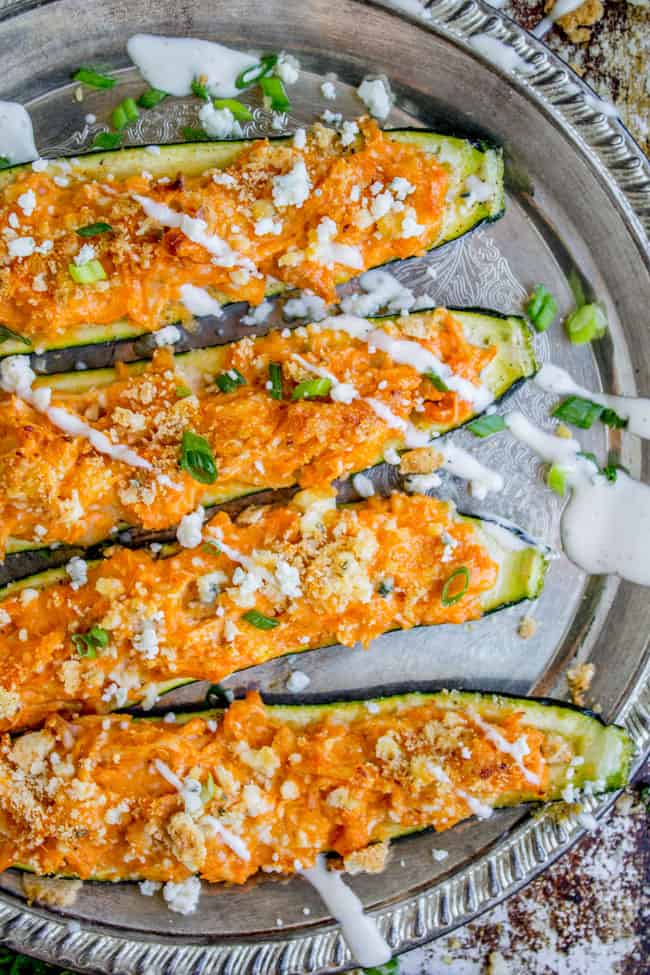 Guys, I have been trying so hard to get more sleep. I've been reading all kinds of books and articles to motivate me. You know, the ones that say, "early to bed, early to rise! Productive and successful people are always up early in the morning!"
The problem is that Eric and I are self proclaimed night owls. And by night owls, I mean that we like to stay up late watching Netflix and eating ice cream and being generally irresponsible.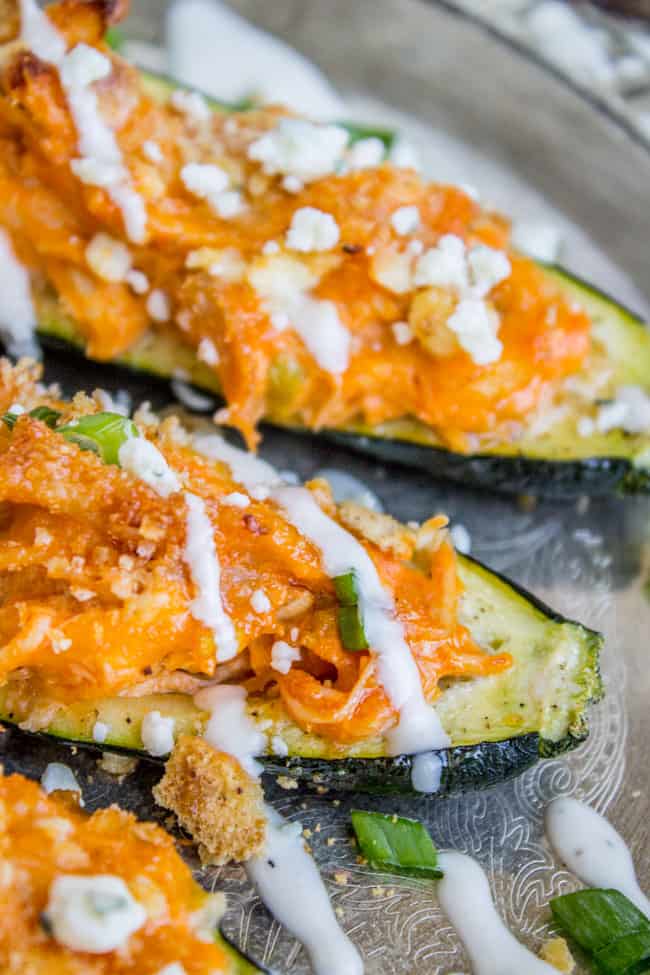 But I've been getting to bed before 11pm for a whole week now! And getting up at 5:50. (Whaaaaat) This doesn't count blog post nights though. Blog post nights I'm still up til 1am or 2…or 3 sometimes. I just can't seem to get it done earlier, and doing it when the 3 kids are around is basically impossible.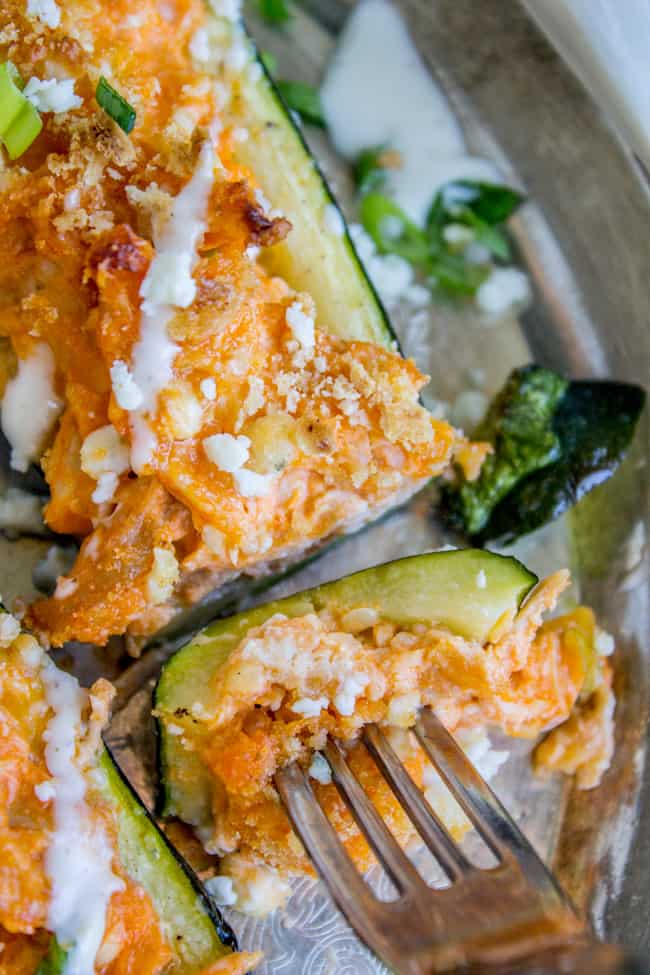 This backfires on me sometimes. Like this morning when I got a text from my BFF sarah. "I'm guessing you didn't mean to tell the exact same story on your blog today that you told on this post from a few weeks ago…" ha, nope, I sure didn't.
Telling stories here is one of my favorite parts of doing this blog thang, and I keep a file of ideas in my email. I guess I looked back in my file and didn't realize I'd already used it. Oops.  (I'm editing this right now. Originally this zucchini post had a story about me trying to get water from different faucets in my house even though I knew the water was shut off; the same story I told on this post. And now I'm updating it with a story about how I'm a total moron and used the same story twice.)
So there it is people. PROOF that early to bed and early to rise does NOT make a blogger wise.


Are you growing zucchini in your garden this year? We are, but have only gotten one so far. Zucchini is supposed to be the easiest thing to grow (judging by all the excess people talk about) but Eric and I have black thumbs I think. We're getting better year after year, but we are definitely not natural gardeners.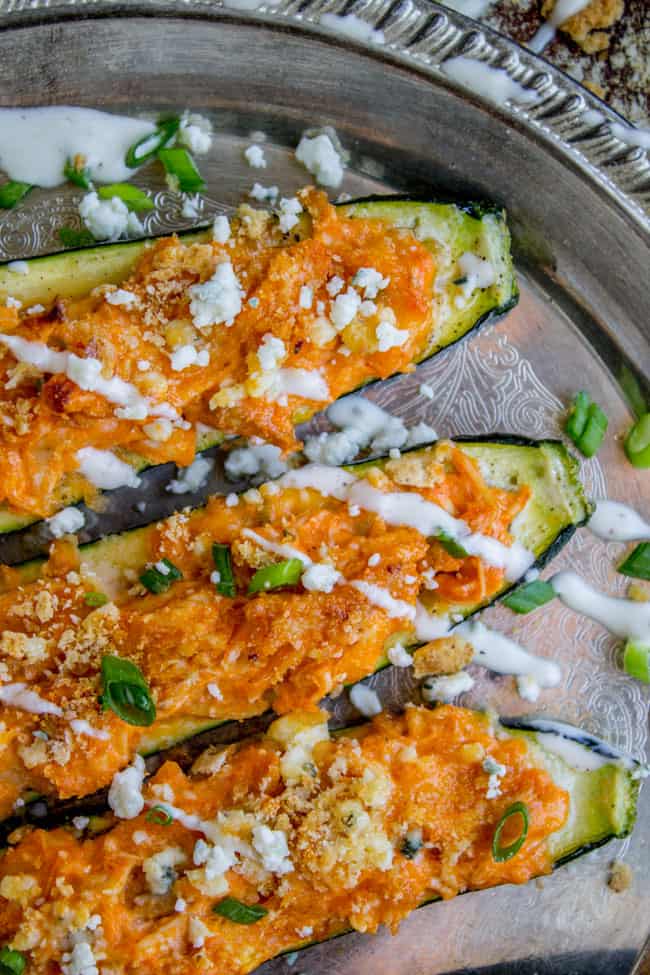 Whether you have a garden or just want to take advantage of cheap summer squash, this recipe is great for this time of year. It's pretty easy to throw together. You start by par baking the zucchini so that it's easier to scoop the middle out. Then you add the (squeezed out) zucchini to some tender chicken mixed with Frank's hot sauce and stuff it all back in the zucchini.
I decided to make these because I'm always eating this Buffalo Chicken Dip for dinner when I make it. That's why there are Ritz crackers on top! They're my favorite dipper. Dip for dinner is not exactly the healthiest dinner choice. But it is when you add zucchini! Plus I cut out most of the mayonnaise. It's super delicious, and pretty low carb.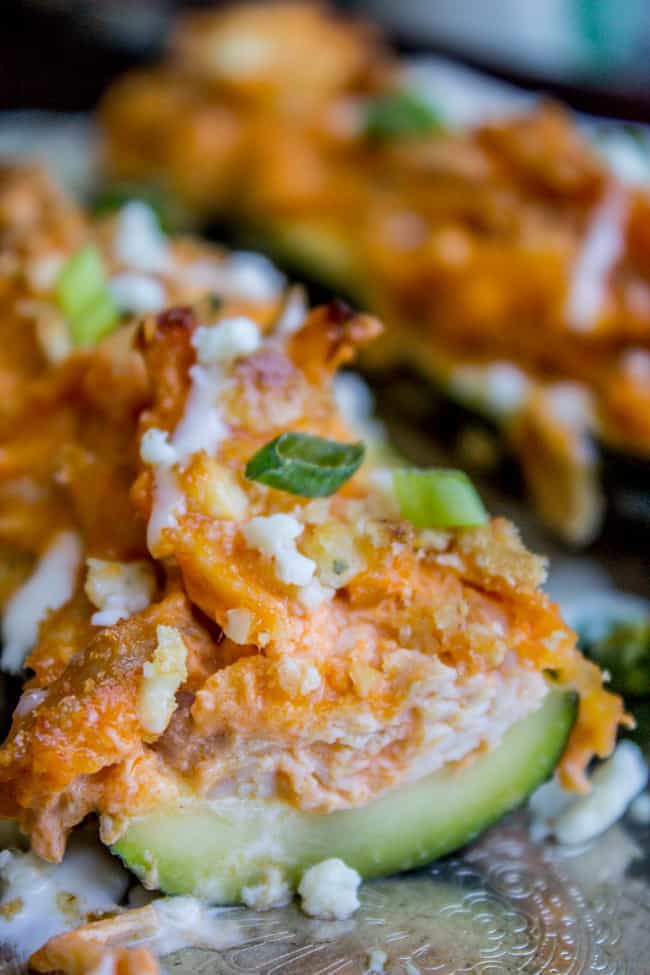 You could easily make these ahead of time. Follow the recipe as usual (but leave off the crumbs), refrigerate for a few hours (or probably even overnight). Top last minute with the crumbs and then bake the last 10-15 minutes called for in the recipe.
Facebook | Pinterest | Instagram | Twitter
One year ago: Almond Crusted Chicken with Homemade Pesto Pasta
Four years ago: Thai Red Chicken with Cherry Tomatoes
Five years ago: Cherry Pie Crumble Bars

Buffalo Chicken Zucchini Boats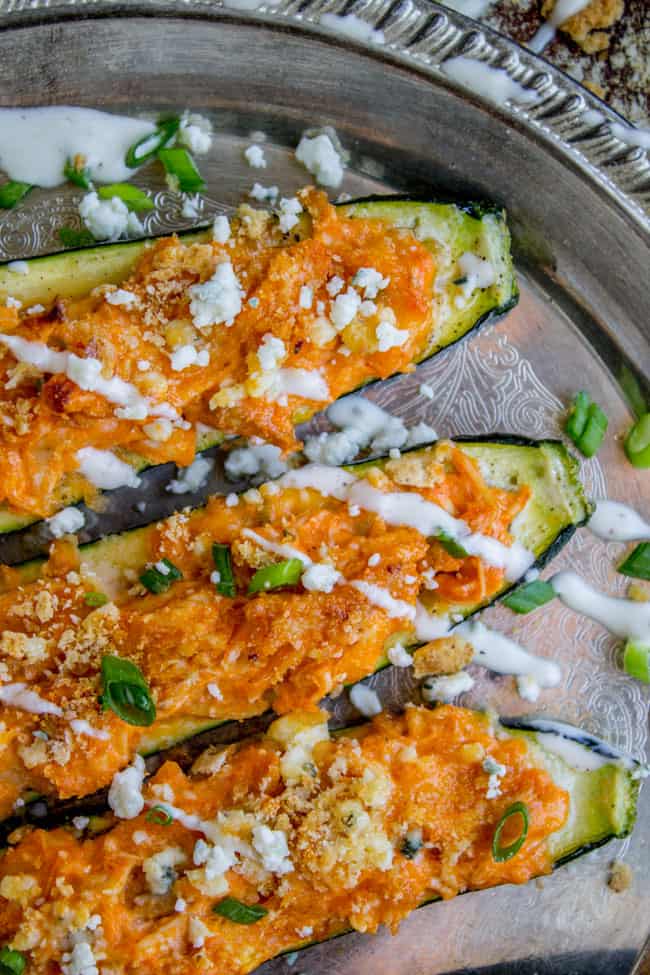 These zucchini boats are stuffed with buffalo chicken and topped with creamy ranch (or blue cheese) dressing! A great way to use up summer zucchini.
Ingredients
5

small zucchini

,

or 4 medium-size

2

cups

cooked chicken

,

rotisserie is best

1/3

cup

Frank's Red Hot Sauce

1/4

cup

Greek yogurt

1/4

cup

mayonnaise

1/2

teaspoon

lemon juice

1/3

cup

shredded cheddar cheese

1/2

bunch green onions

3

tablespoons

blue cheese

5

Ritz crackers

ranch or blue cheese dressing

,

to garnish

salt and pepper

nonstick spray
Instructions
Preheat your oven to 375 degrees F.

Slice each zucchini in half lengthwise. Try to make them even slices. (You can trim the ends if you want, but I think it's easier to scoop out the middle when the ends are intact. They're easy to cut off on your plate.)

Spray a baking sheet with nonstick spray. Place the halved zucchini on the sheet, cut side up. Spray each one with a bit of nonstick spray, then sprinkle with salt and pepper.

Bake for 15 minutes at 375.

Meanwhile, in a medium bowl add cooked chicken and Frank's hot sauce. Stir it together so all the chicken gets coated.

Add Greek yogurt, mayonnaise, lemon juice, cheddar cheese, and stir.

Chop the green onions. Add the white parts (about 3 tablespoons) to the mixture. (Reserve the green part to garnish the cooked zucchini boats.) Set aside.

When the zucchini in the oven is done, (leave the oven on) take it out and use a sharp knife to cut out the centers. I used the knife to cut the edges of the "boat" and then used a spoon to get it out.

Place the zucchini flesh on a cutting board. Chop it finely. Use your hands to squeeze it out over the sink. Do a good job! Zucchinis have so much water in them!

Add the squeezed zucchini to the chicken mixture and stir it in.

Use a spoon to add the chicken mixture to each zucchini boat. (If you have leftover, eat it with Ritz crackers! Just like the dip.)

Sprinkle each boat with blue cheese.

Add the Ritz crackers to a ziplock and crush them with your fingers. It doesn't have to be perfect.

Sprinkle the crumbs over the boats.

Bake at 375 degrees for another 10 minutes, or until the zucchini are tender. Move the rack up and broil for 1-2 minutes if you like them extra brown on top.

Serve with ranch of blue cheese dressing!
Notes
You could easily make these ahead of time. Par bake, scoop out the flesh, fill with chicken, top with cheese, then cover and refrigerate for a few hours (or probably even overnight). Top last minute with the crumbs and then bake the last 10-15 minutes called for in the recipe.
Adapted from this Cheesy Buffalo Chicken Dip.
Nutrition
Serving:
1
g
|
Calories:
330
kcal
|
Carbohydrates:
8
g
|
Protein:
25
g
|
Fat:
22
g
|
Saturated Fat:
6
g
|
Polyunsaturated Fat:
8
g
|
Monounsaturated Fat:
6
g
|
Trans Fat:
1
g
|
Cholesterol:
73
mg
|
Sodium:
1010
mg
|
Potassium:
603
mg
|
Fiber:
2
g
|
Sugar:
5
g
|
Vitamin A:
498
IU
|
Vitamin C:
27
mg
|
Calcium:
158
mg
|
Iron:
2
mg
More zucchini dinners to check out!
Cauliflower Rice Skillet with Zucchini and Kielbasa << love this dinner.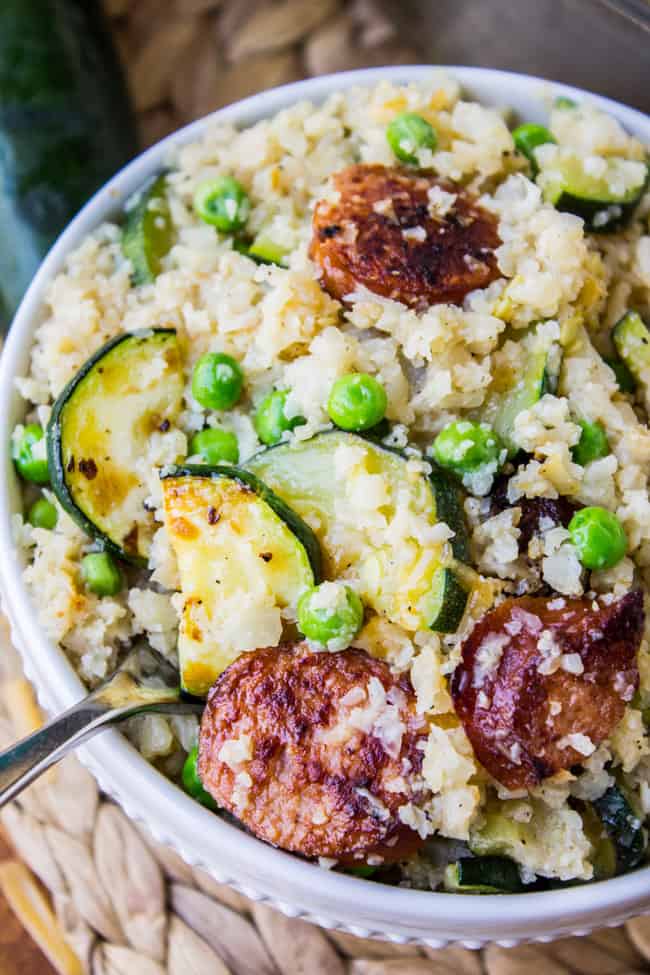 Cheesy Buffalo Chicken Dip << the original for today's recipe.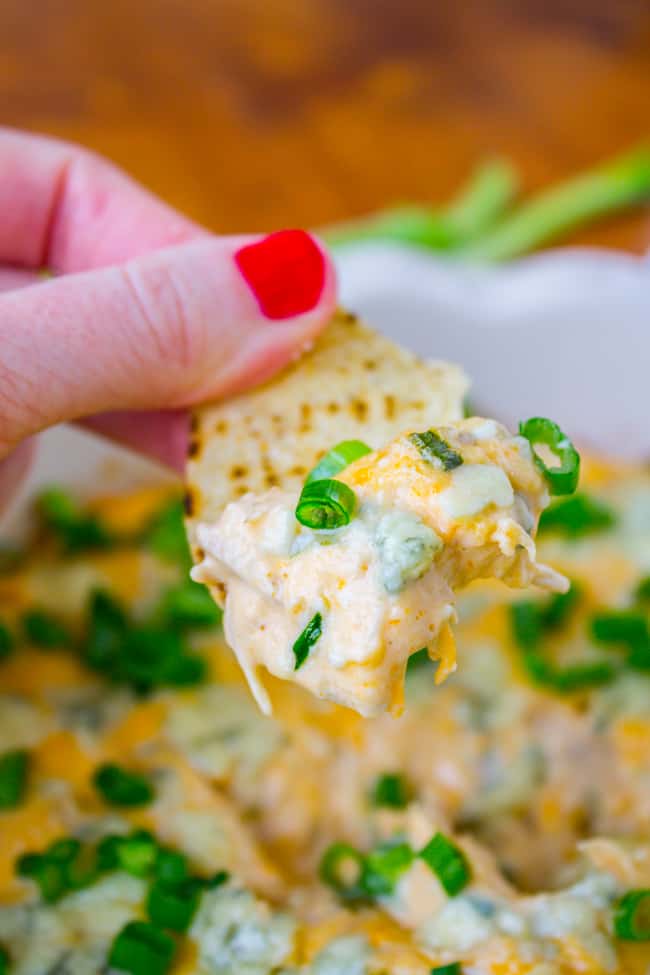 Zucchini Pizza Bites << a recipe from my grandma.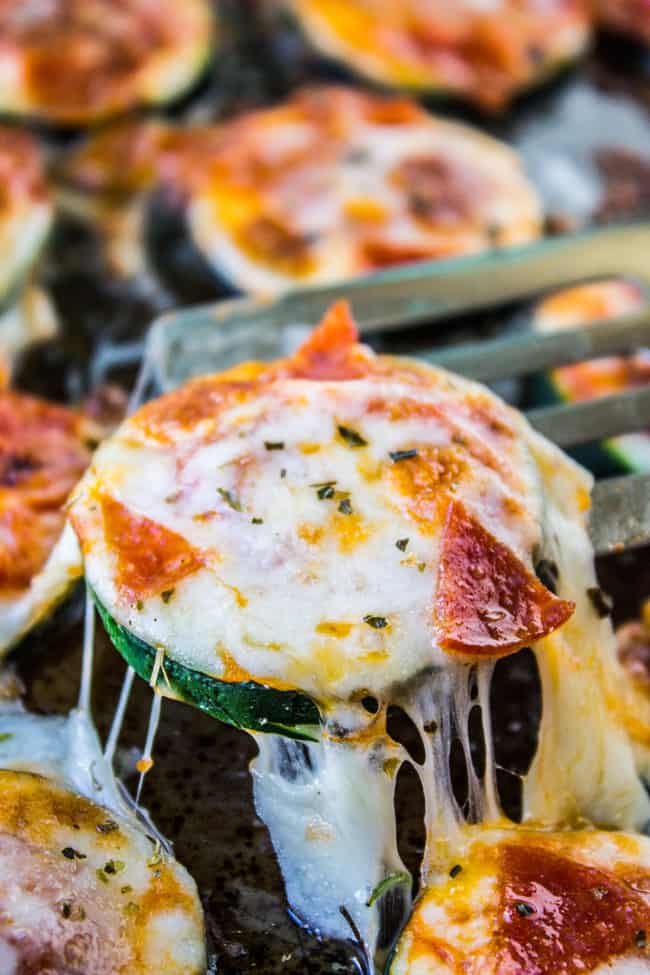 Parmesan Crusted Zucchini and Yellow Squash << this is a super easy side dish. Done in 15 minutes.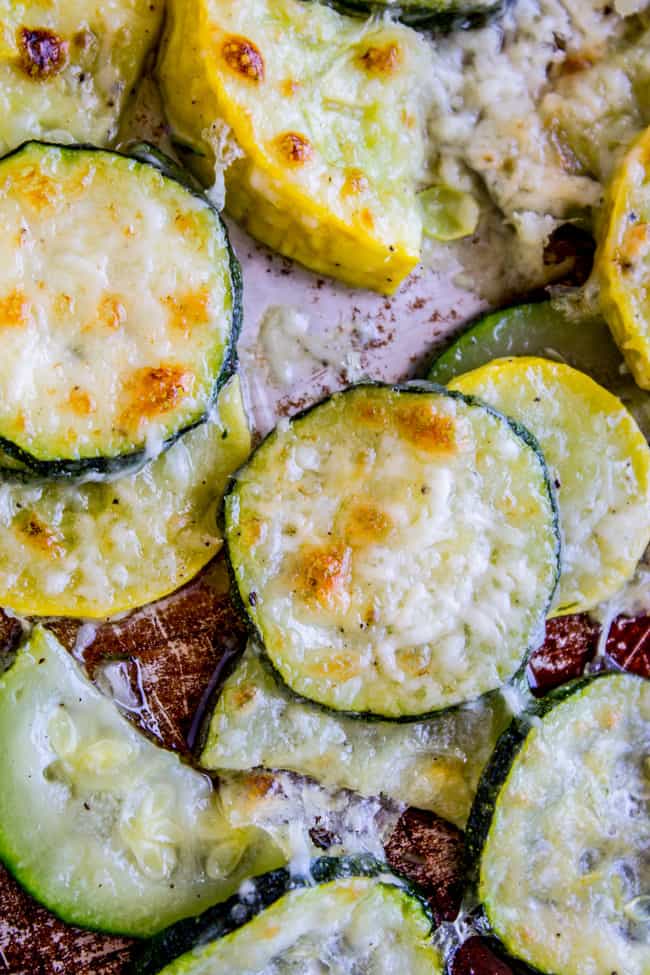 More zucchini boats from around the blogosphere:
Vegetarian Stuffed Zucchini from A Family Feast
Italian Stuffed Zucchini Boats from Valerie's Kitchen
Quinoa and Hummus Stuffed Zucchini Boats from Family Food on the Table