Use canned biscuits to get amazing Maple Bar doughnuts in just 30 minutes! Yes, really.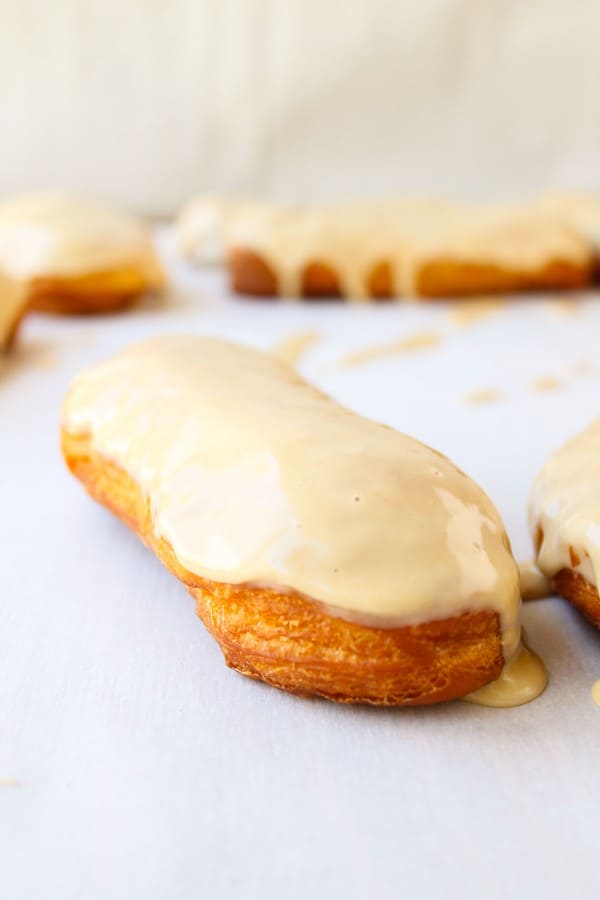 Every Monday we have family night, with a lesson and activity, and last night we taught Charlotte about healthy food habits. (This may or may not have been a direct result of her refusing to eat everything but the top layer of crust on her Chicken Pot Pie.)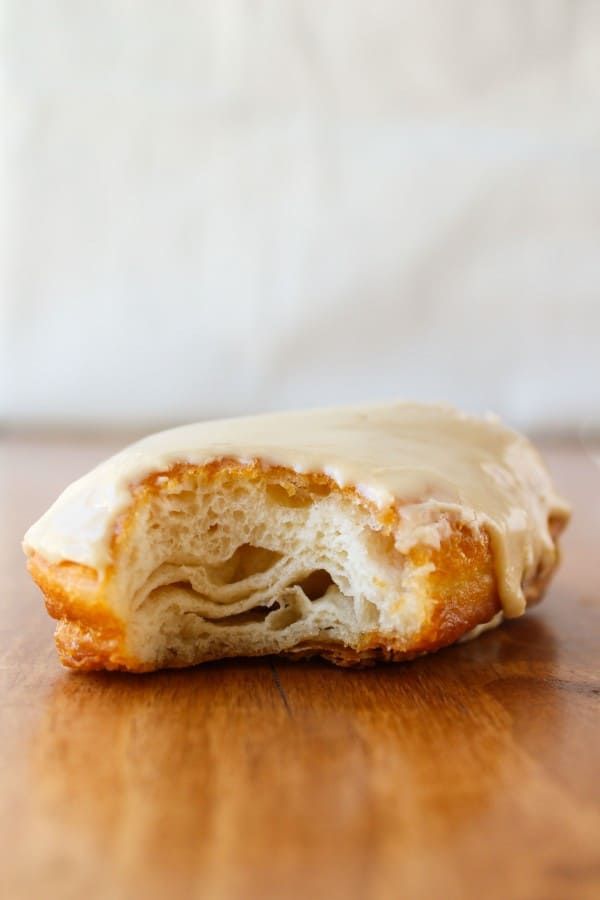 Eric found this strange/hilarious food pyramid video to show her. (highlight: "My friend John is fat because he keeps eating and he does not play" (picture of Fat John).
Keeps eating and does not play. Yep, that pretty much describes me.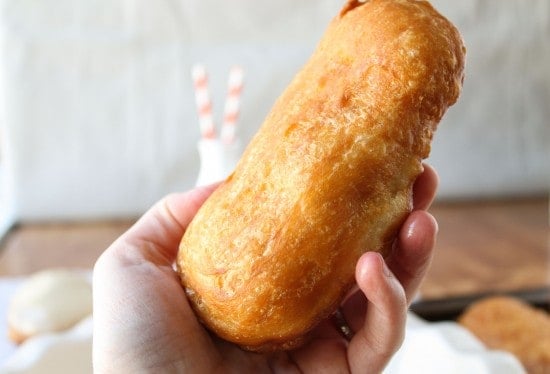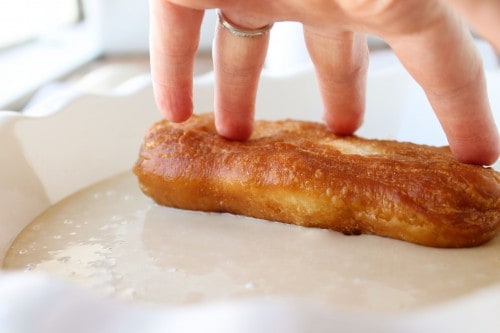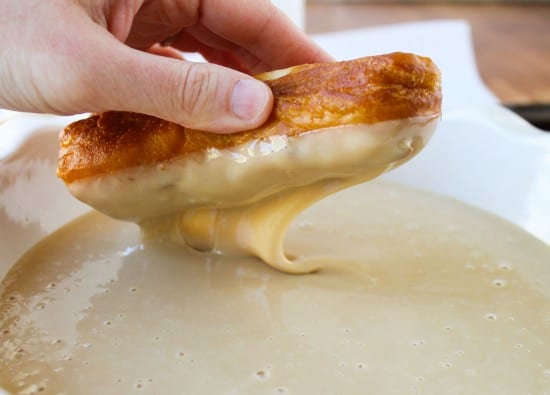 Then they'll show a picture of me stuffing my face with one of these Maple Bars. Just in case this healthy food habits video doesn't stick with Charlotte, surely her mother's shining example will.
Rrrrright. I guess now is a bad time to mention that I have maple glaze on my hands as I type this. Because I just finished off my 4th doughnut for the day. Maybe it was 5. I'm not even gonna get out of my chair to go check how many are left.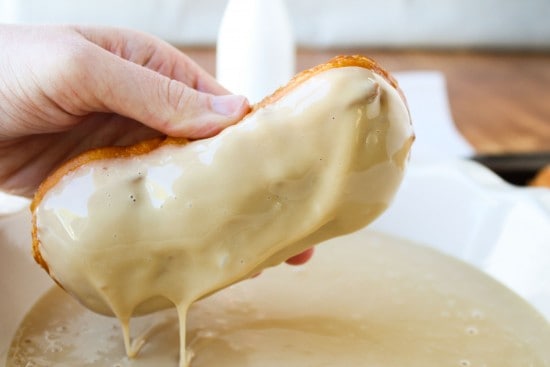 Raise your hand if you're a west coast transplant. This recipe is for you! I get a ton of people landing on my blog searching for a Maple Bars recipe. Maple Bars are a west coast standard in doughnut shops, but are tough to find east coast, or even midwest. (At least I couldn't find them in Indianapolis when we lived there.) It's a darn shame, because Maple Bars pretty much rule.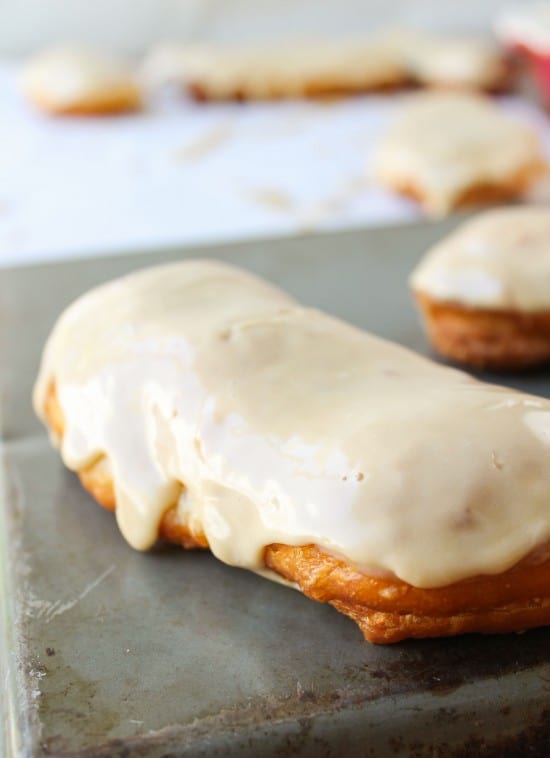 But cry no more, my beautiful Californians, Oregonites, Washingtonians. My other recipe for Maple Bars is fabulous and stars and rainbows and all that…but it definitely takes like 5 hours what with all the rising and rolling and shaping. Not that I haven't been known to start making them at 10pm when I'm 37 weeks pregnant. Sometimes cravings call.
But never again will I have to lose feeling in my cankles just to get my Maple Bars. These seriously take 30 minutes! Hallelujah.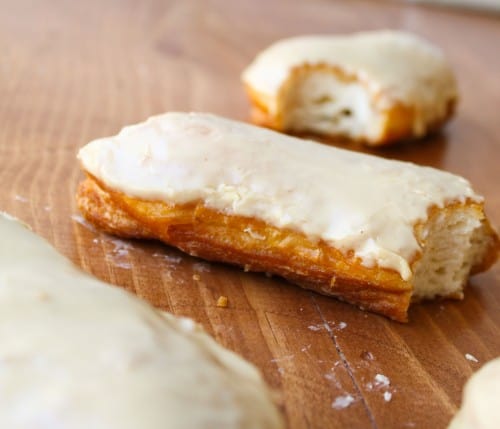 Apparently I've been living under a rock, because I had no idea you could take biscuit dough and fry it into a donut. I told a few people about this idea and they were like, yeah, duh. (We're not even friends anymore because hello who doesn't share awesome ideas like that? Just kidding Sandi.)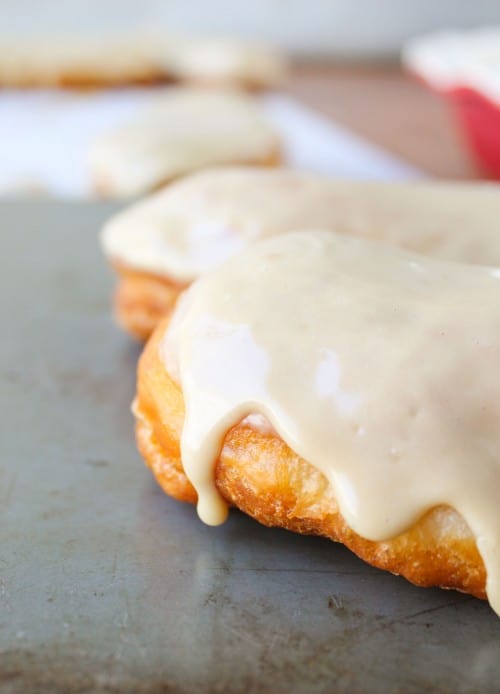 I swear these taste like legit Maple Bars. They get perfectly crispy on the outside, but are melt-in-your-mouth soft and tender on the inside. 30 minutes guys.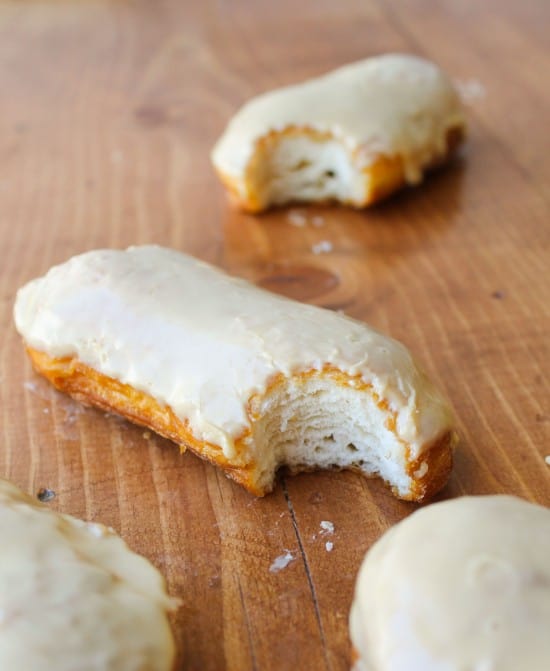 Here are some other maple recipes if you've got the craving now: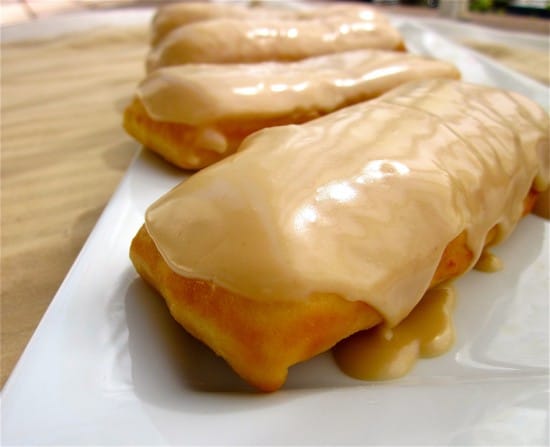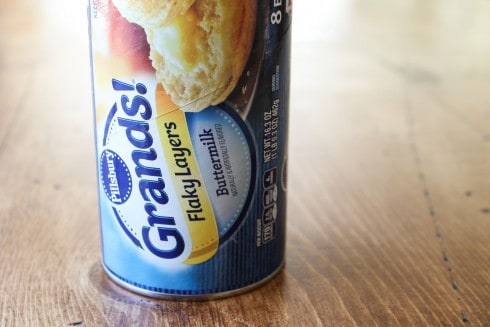 Here's the dough I used. Worked like a charm!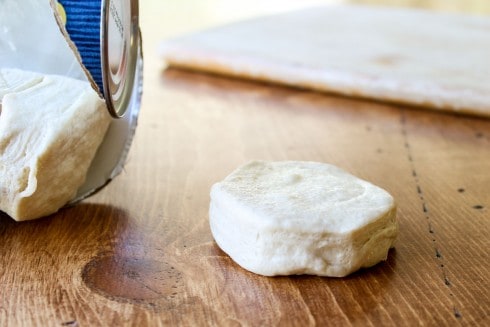 Shoonk out the dough…yes shoonk.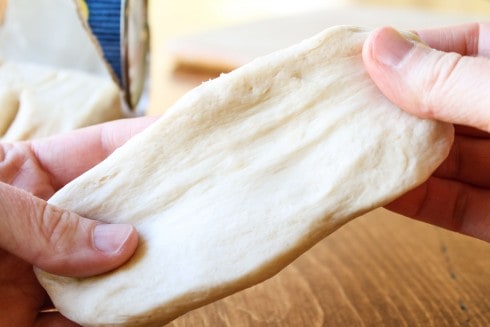 Stretch out that dough…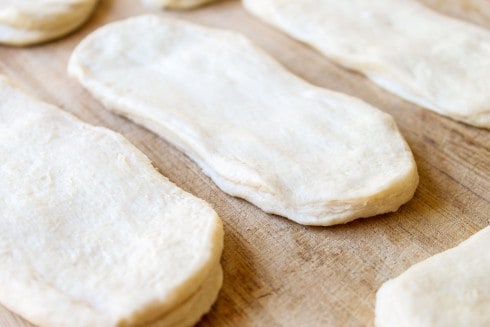 Til it's about 6 inches long.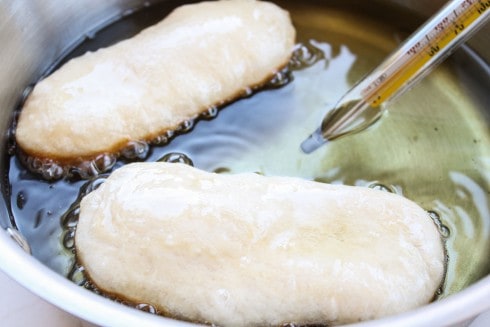 Then throw it in some hot oil.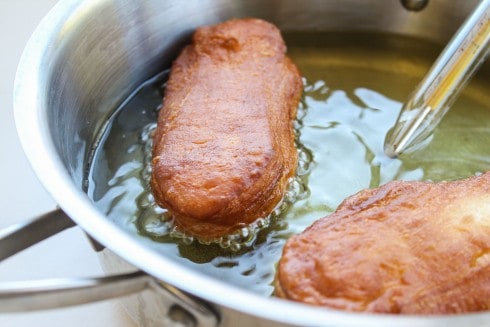 Aaaand flip.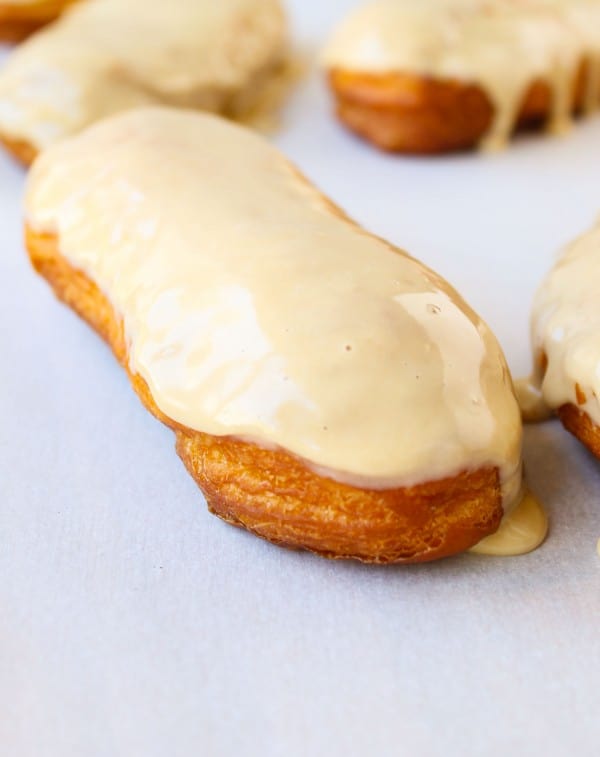 And helloooooooo Maple Bars.