Restaurant-Style Olive Oil and Balsamic Bread Dip
Now you can enjoy the quintessential appetizer from your favorite Italian restaurants at home! Nothing beats bread, olive oil, and balsamic vinegar that's been jazzed up with some spices and garlic. It's so simple, yet so amazing!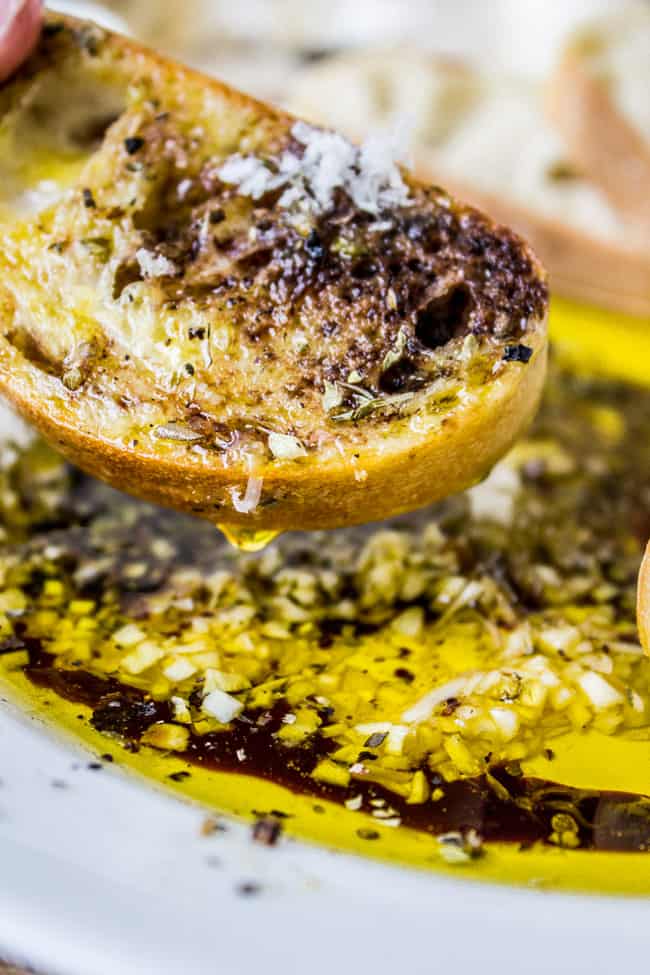 Last night we went on a family coupon date. Sounds super exciting right? A date, with all your kids there, where you run errands…wait.
I had no idea there were so many perks to buying a house. I mean, the tax deductions are nice and all, but…those coupons, man. Normally I balk at coupons. Too much work. But you send me a coupon for a free rotisserie chicken in the mail, just because I bought a house in the neighborhood? I am ALL over that.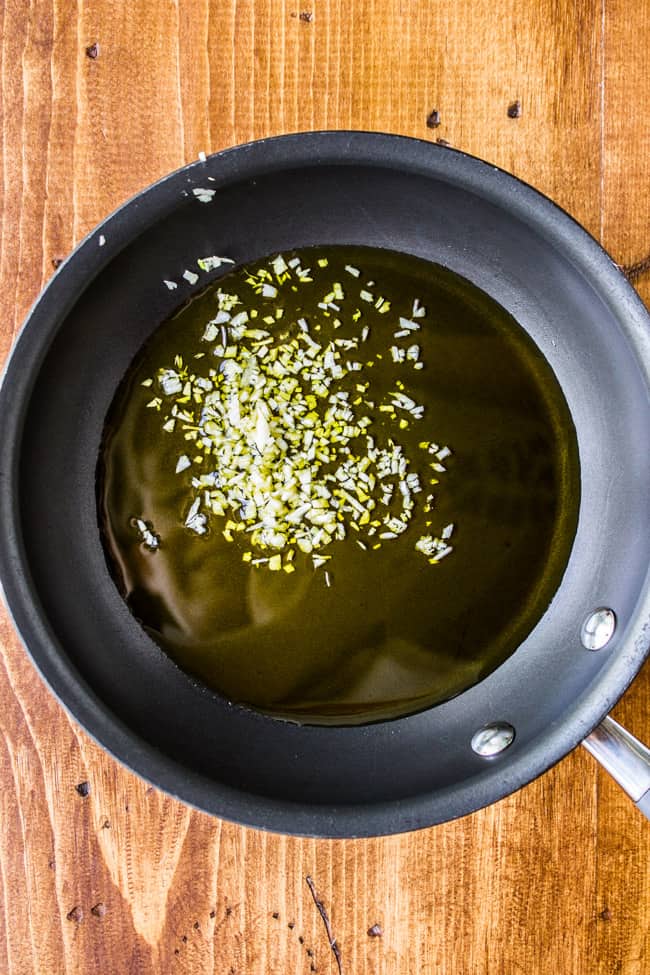 (Can you see me?? Hiiiiiiii)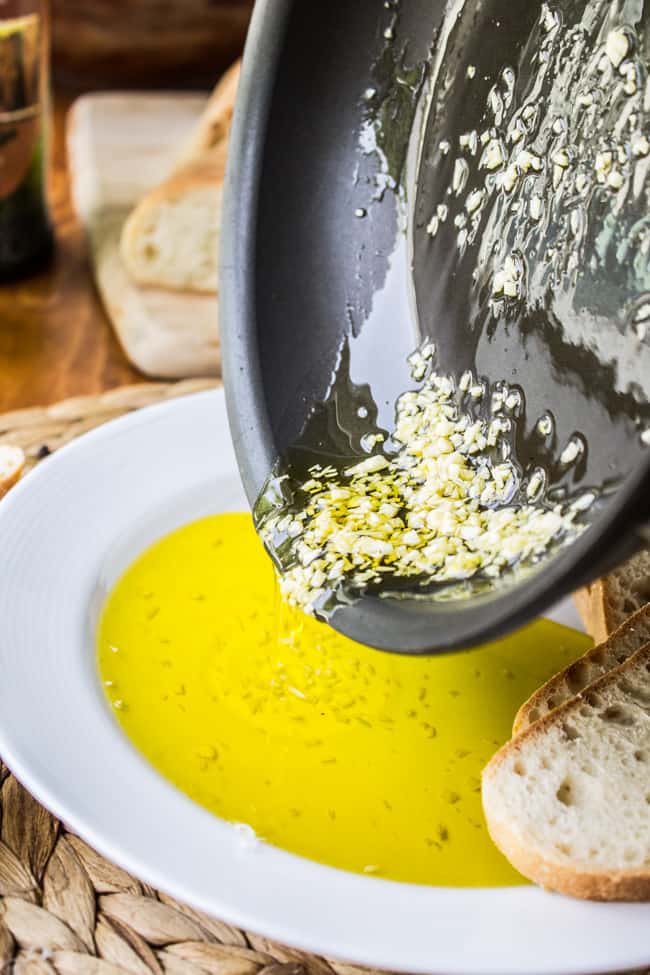 One of the coupons we redeemed was from McDonald's, but not because they knew we just bought a house. They sent a flyer announcing that they are now serving breakfast ALL DAY. Is this a local thing or everywhere?? Have you heard about this? I don't even eat at McDonald's that often, but I've always thought fast food chains were stupid for not serving breakfast all day long. Denny's and IHOP know where it's at. (BACON. Bacon is where it's at.)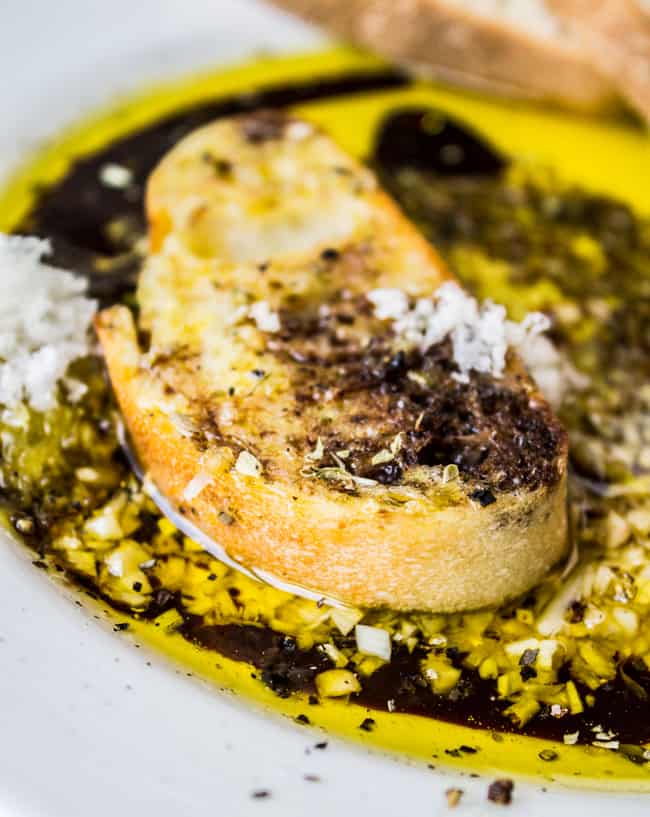 We ordered chicken nuggets for the kids, and when the lady asked what kind of sauce we wanted I said ketchup. But then Eric chimed in, "Can we get some honey too?" And I assumed he meant Honey-Mustard.
Nope. Fist full of ketchup packets, and 2 packets of straight up honey.
Me: Why did they give us honey?
Eric: Well I asked for it.
Me: Why do you want honey?
Eric: For the kids to dip in.
Me: You want our kids to dip their fries in honey.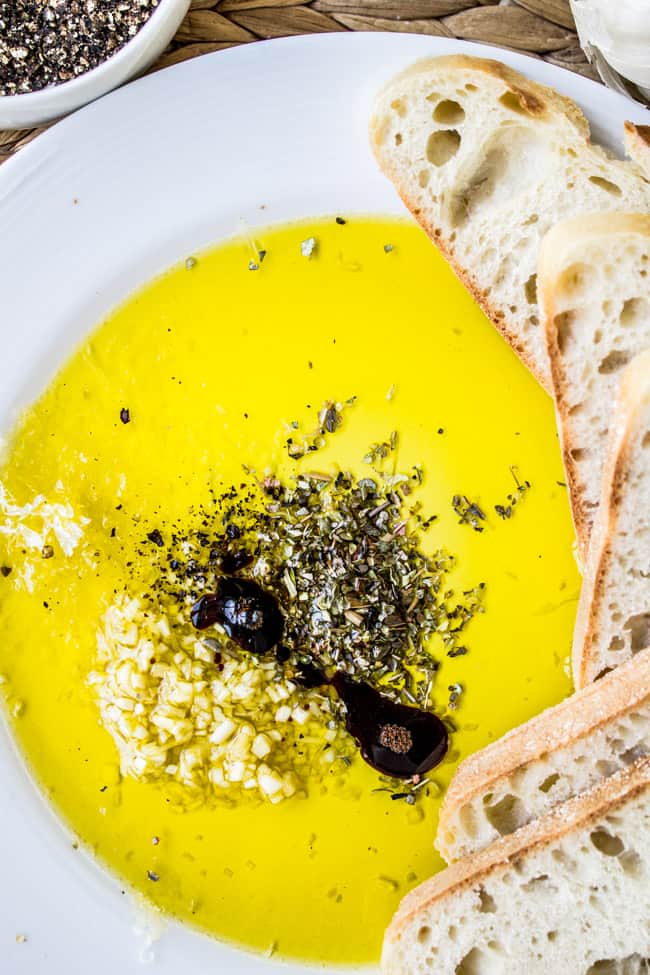 They loved it, by the way. I had a hard time arguing with Eric in face of the fact that ketchup is just sugar that's been citric acid-ed. And also because if you are feeding your kids McDonald's, why even try? (I'll tell you why. Nothing gets everywhere like honey does. NOTHING.)
While we are on the subject of inappropriate food dips, let me introduce you to your new favorite appetizer. Do you remember the first time you dipped warm bread into olive oil and balsamic vinegar? Did you hear heavenly choirs up above? I know I did. I was at my sister's wedding, and I was seriously mad that no one had ever told me that this was a thing. An awesome thing. The BEST thing.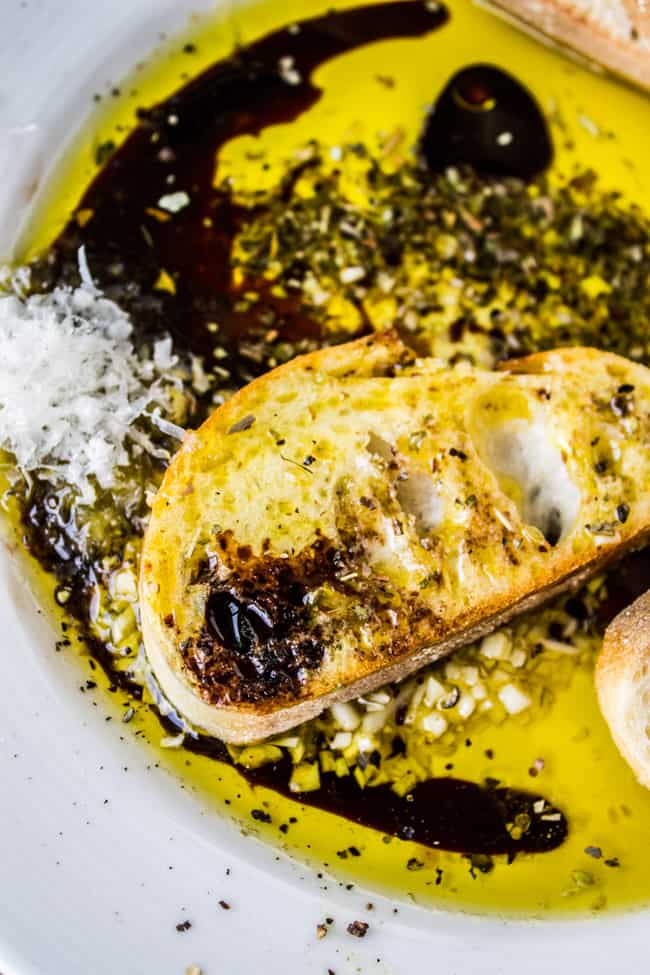 I did a little research on this oil and vinegar appetizer tradition and found out that it's not an Italian thing. At all. This is just America at it's finest: "Let's take this super filling bread and dip it in oil. That will make us so hungry for our dinner!" Am I the only one who gets full on bread at restaurants and then has to take most of my dinner home? No regrets. Bread for dinner is always a good choice.
Warm it up a bit, add some garlic and spices, and this stuff is irresistible. It would be perfect to serve as an appetizer at Thanksgiving! You could skip the olive oil if you want and just throw down a plate of straight-up honey. At least you know the kids will like it.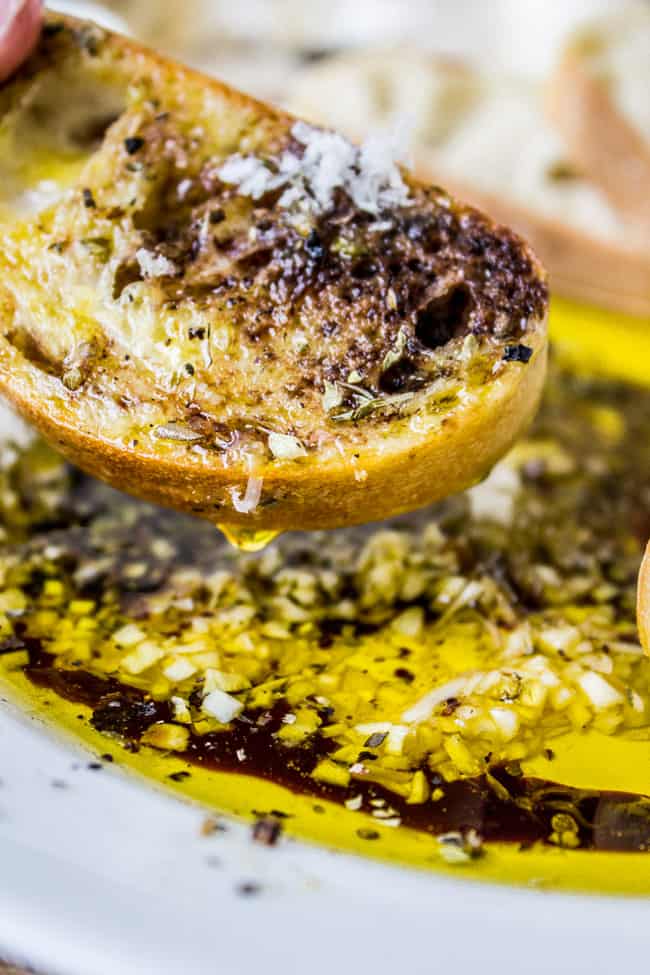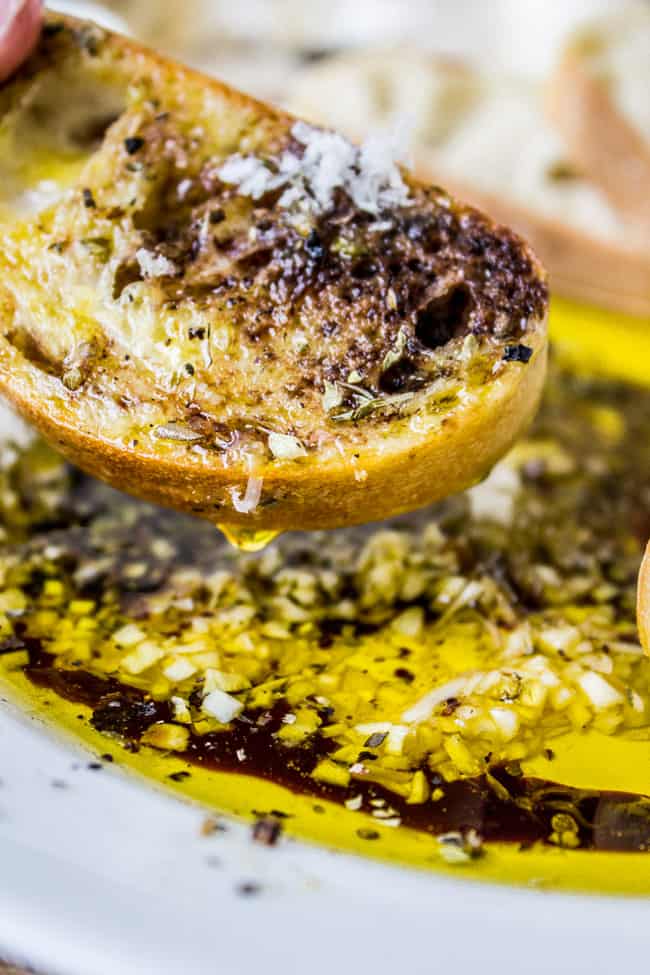 print
Did you make this recipe?
Leave a review »
Restaurant-Style Olive Oil and Balsamic Bread Dip
Serves 1... I mean 4.
adjust servings
Ingredients
1/2

cup good quality extra-virgin olive oil

4-5

cloves garlic, crushed and minced

2

tablespoons oregano (or Italian seasoning)

1/4

cup fresh parmesan cheese, finely grated

1/4

cup balsamic vinegar, or to taste

fresh ground black pepper to taste

crusty bread, for dipping
Instructions
Pour the olive oil into a small shallow pan. Set over medium-low heat.
Add the minced garlic. Leave the oil and garlic over the heat just until it has warmed, (you are not cooking it, just warming) then pour the oil onto a deep plate or wide, shallow bowl.
Immediately sprinkle with oregano, parmesan, balsamic vinegar, and black pepper.
Serve with hot crusty bread! Prepare to abandon your dinner.
by The Food Charlatan

If you make this recipe,
share it on Instagram
 using the hashtag
#TheFoodCharlatan
so I can see it!
Other appetizers you will love!
Parmesan Crusted Goat Cheese with Basil Oil << Here's another good way to consume 1/2 cup of olive oil…plus cheese!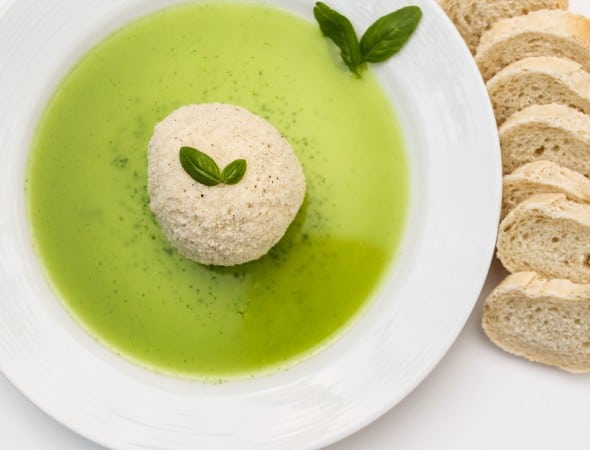 Goat Cheese, Pesto, and Sun-Dried Tomato Terrine: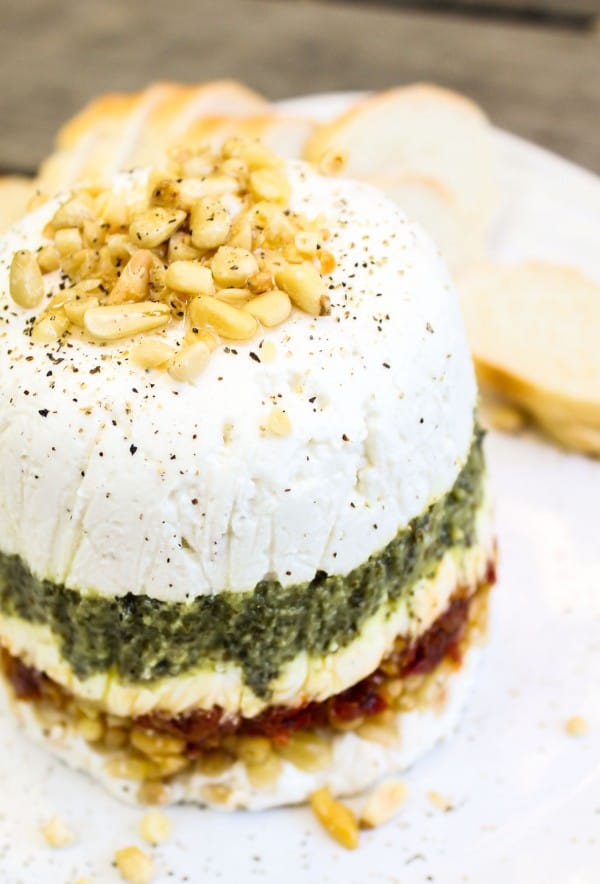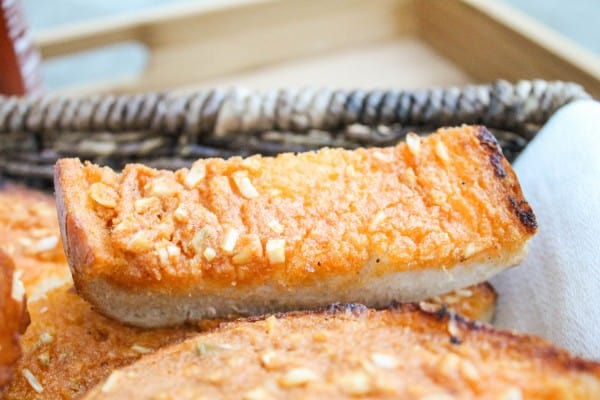 Steak and Chimichurri Toasts: << these look kind of terrifying but they are SO GOOD.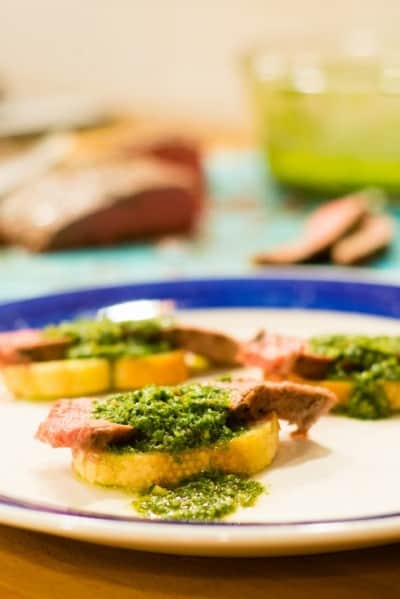 Ricotta with Thyme, Olive Oil, and Grilled Bread from Alexandra's Kitchen
Copycat Carrabba's Herb Dip from Sugar Dish Me
Grilled Bread with Rosemary Dipping Oil from Tastes Lovely
We are a participant in the Amazon Services LLC Associates Program, an affiliate advertising program designed to provide a means for us to earn fees by linking to Amazon.com and affiliated sites.