Bacon twisted around buttery dough and baked til crisp. Seriously. Dip it in the BBQ-Ranch sauce and it makes a perfect (and easy!) side dish or appetizer for your summer parties!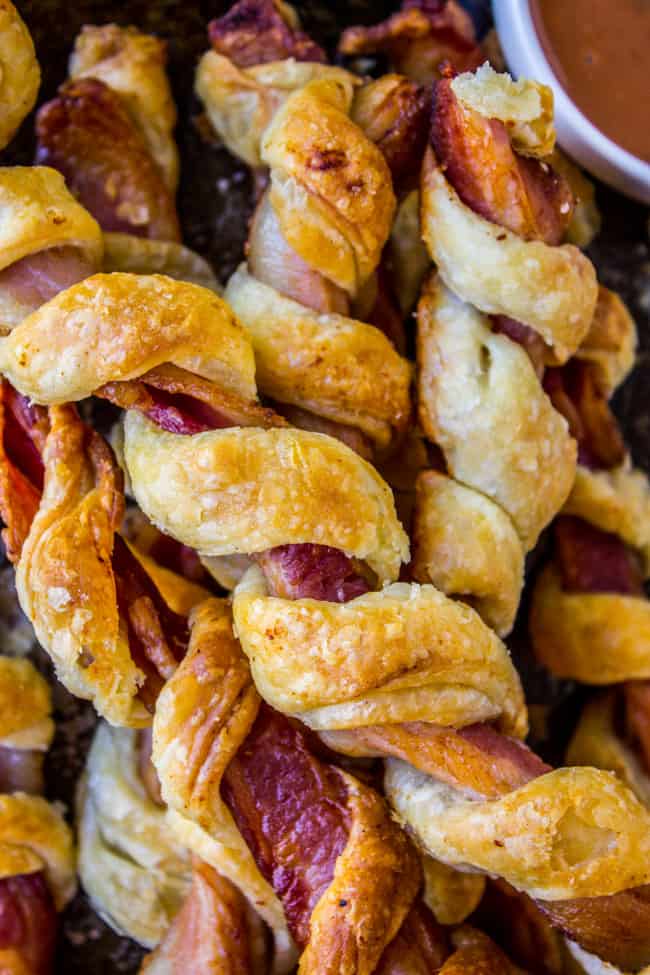 I walked into my brother Eric's house the other day to pick up my kids. He saw me and said,
"Hey how's it going! Where were you again?"
"A puff pastry party."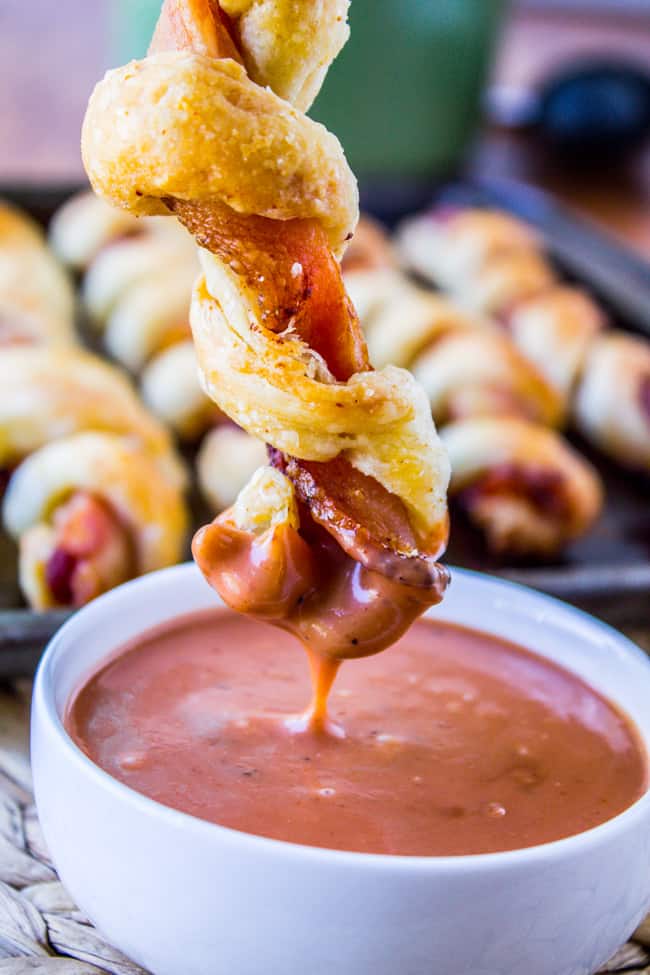 I said this with an almost straight face, but couldn't hold it for long before we both started laughing. A puff pastry party??
I will take this opportunity to quote Kanye: "Come on now! How could you be me and want to be anyone else?" (I mean, have YOU ever been to a puff pastry party?) Or how bout this one, "My greatest pain in life is that I will never be able to see myself perform live." Only mine would be,  "My greatest pain in life is that I will never be able to see myself scarfing puff pastry." It's a trial.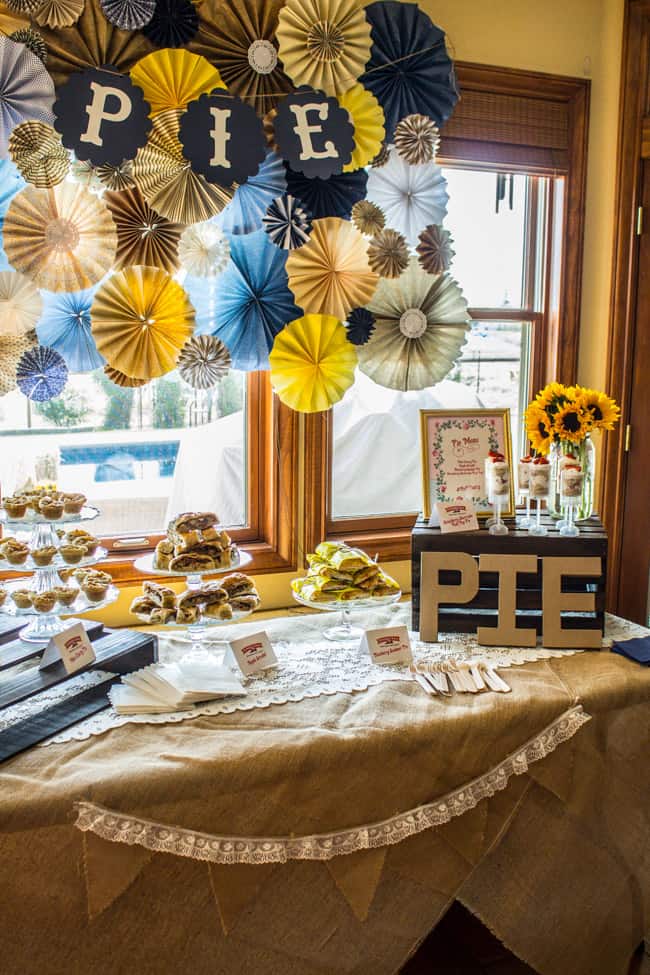 But really, the party was so fun, all because Pepperidge Farm Puff Pastry is awesome. I was invited to eat puff pastry (really I just want to see how many times I can say puff pastry in this post.) and hang out with a bunch of awesome bloggers while we chatted about what recipes we were planning on creating. I almost just made these mini cherry pies: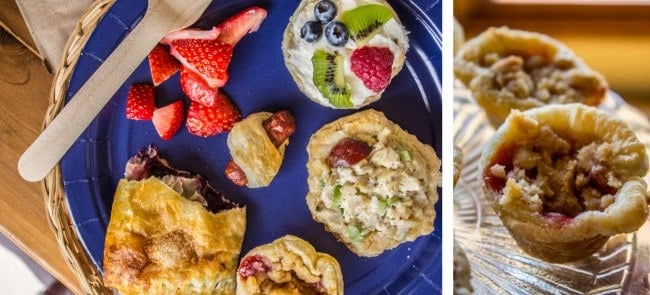 (That's a Puff Pastry Cup with cherry filling and streusel on the right–yeah I had 4. I am really loving this pastry cup idea.) But instead of pie, I decided to go the bacon-route: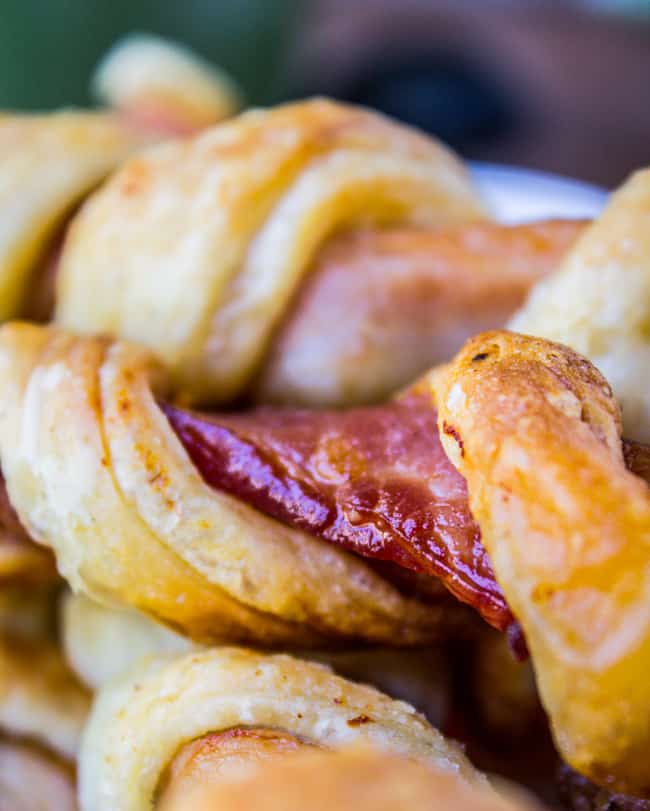 There are no wrong turns (or twists?? ok sorry) on the bacon-route. Especially when you wrap it with dough that masquerades as pie crust but then PUFFS to 8x it's original size. Hence the name.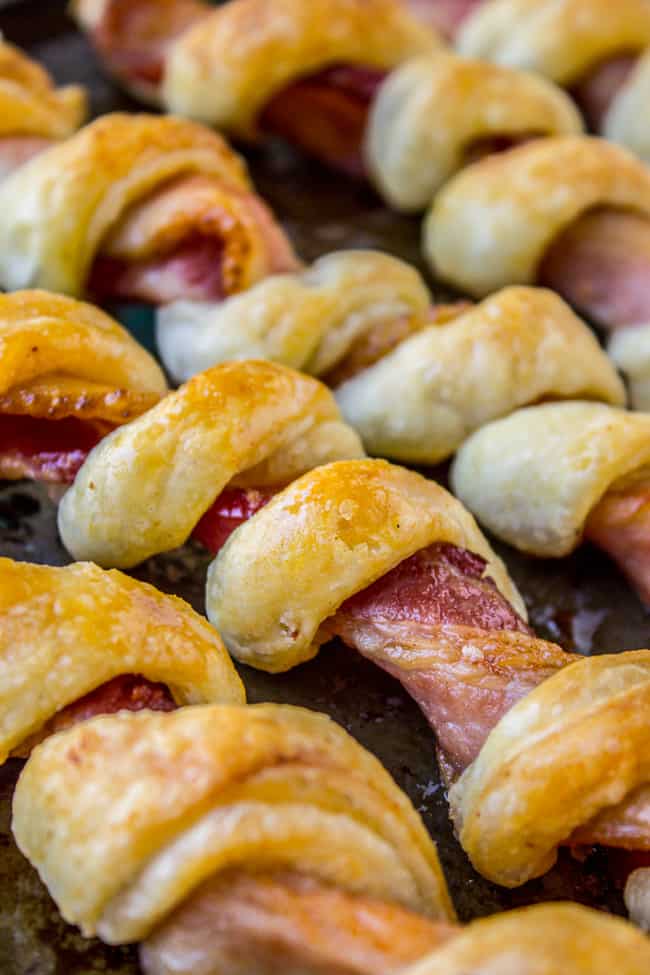 It was really fun hearing everyone else's recipe ideas. Being around mega-creative people is awesome!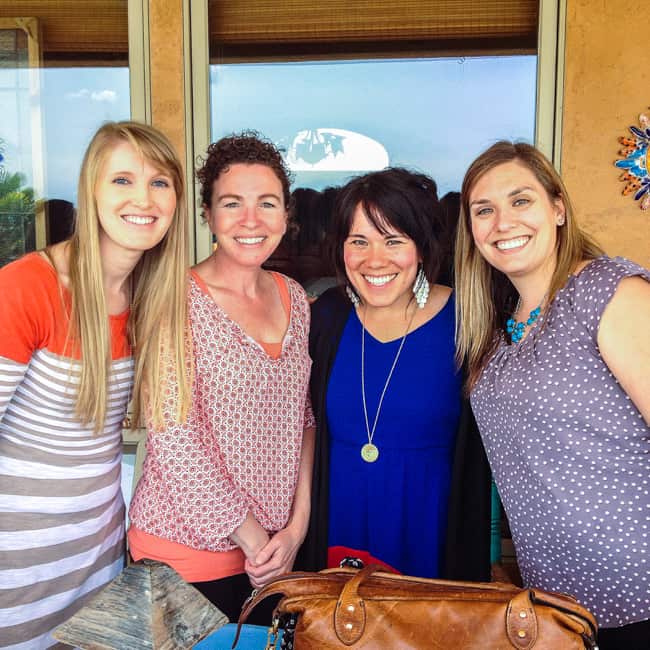 (Yes, this really is the only shirt I own.) Me, Amy (Very Culinary), Ashley (Domestic Fashionista), and Dorothy (Crazy for Crust).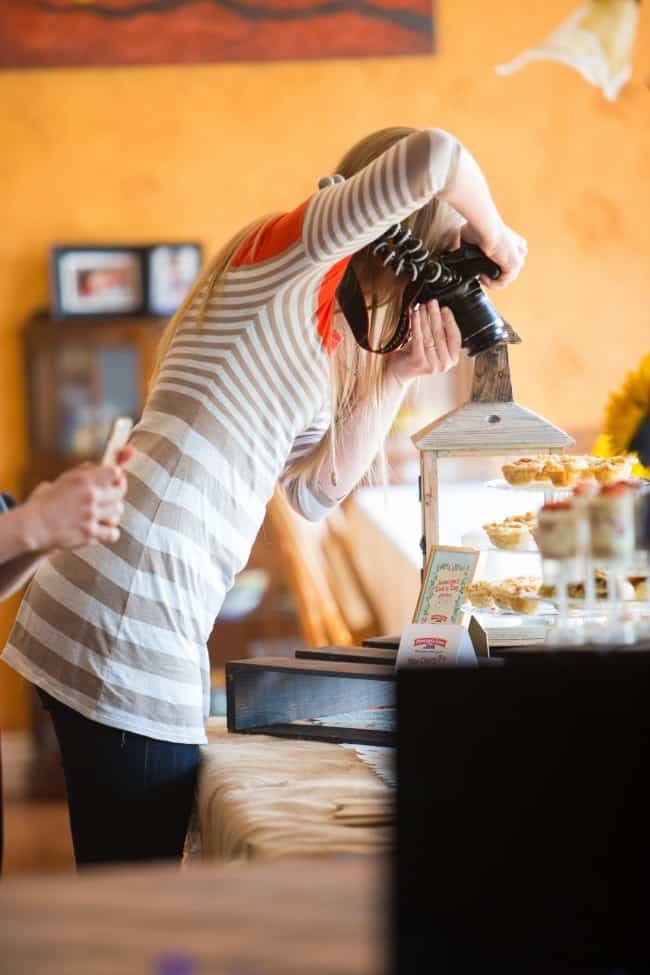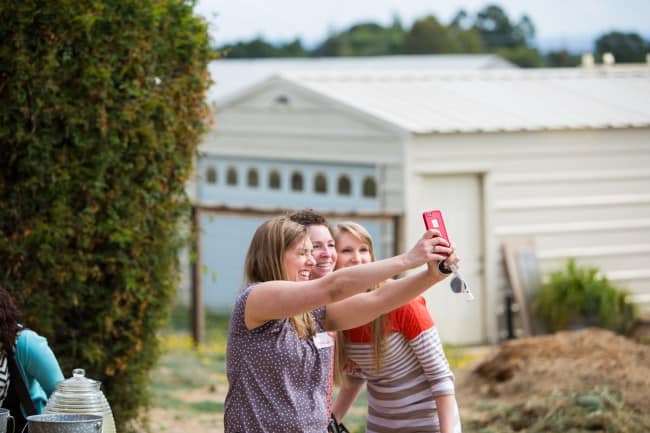 (The 2 photos above are from Green Vintage Photography.)
Here, we are, doing what bloggers do best: selfie-ing. (I actually suck at selfies. Dorothy is the master. And also the master of adorable eye crinkles apparently.)
I had never really thought of using puff pastry in a BBQ setting, but it totally works. Puff pastry is one of those things that is good warm or room temperature, so it's the perfect thing to set out at a party and just forget about it. Even these Puffy Bacon Twists. They are good warm but I like them just as well at room temp. Bring on the flaky.
It would be fun to serve these vertically, sticking out of a jar or glass. Don't forget the BBQ-Ranch! I fell in love with this combo on these BBQ Pork Tenderloin Wraps. I know it sounds weird but DO IT. Don't forget the dash of hot sauce. You will love it, trust me.
Do you guys give up? Or are you thirsty for more?
Facebook | Pinterest | Instagram | Twitter

Puffy Bacon Twists (with BBQ Ranch Sauce)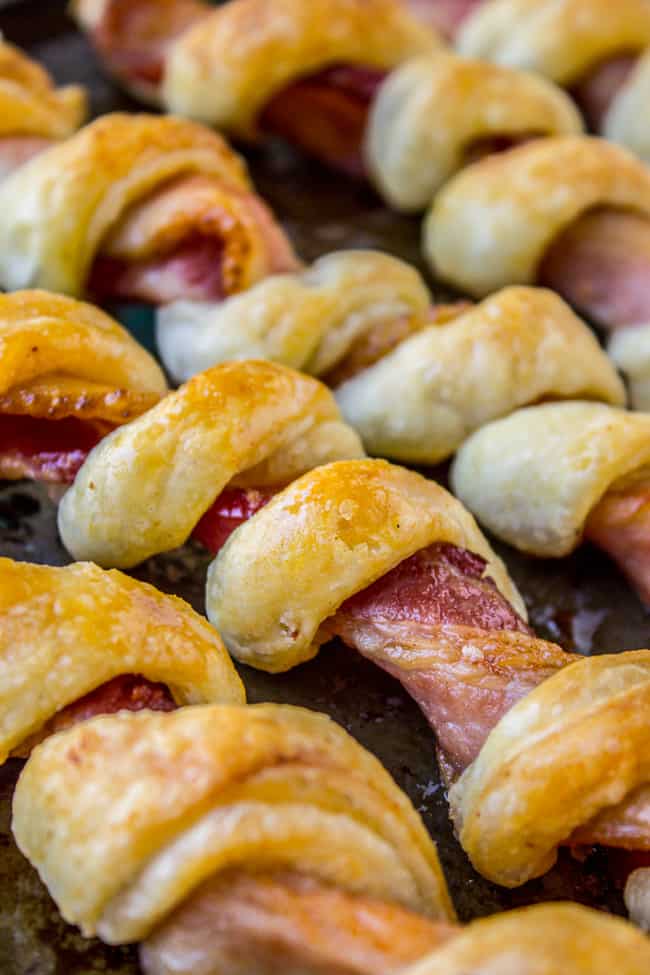 Bacon twisted around buttery dough and baked til crisp. Seriously. Dip it in the BBQ-Ranch sauce and it makes a perfect (and easy!) side dish or appetizer for your summer parties! 
Ingredients
For the twists:
1

pound

thick-cut bacon

1

sheet

Pepperidge Farm Puff Pastry

,

thawed (half a package)

lots of toothpicks
For the sauce:
1/2

cup

ranch dressing

1/2

cup

barbecue sauce

dash

hot sauce

,

to taste, I used at least a teaspoon of Sriracha.
Instructions
Preheat the oven to 400 degrees F.

Layer the bacon on a metal cooling rack set on top of a large cookie sheet. Bake for 10 minutes, or until about halfway cooked.* Remove from oven and let cool slightly. Don't turn the oven off.

Roll out the sheet of puff pastry onto a floured surface a couple times with a rolling pin to smooth it out. Use a pizza cutter to slice the dough into as many strips as you have strips of bacon--for me this was 10. (Each strip was about an inch wide.)

When the bacon is cool enough to handle, take one strip and fold it in half lengthwise. Fold a strip of dough in half lengthwise. Wrap the dough in a spiral around the folded bacon. Then twist the bacon and secure with toothpicks. See photos!

Place the twists on a new baking sheet that has been lightly coated with nonstick spray. Bake the twists at 400 for about 12-15 minutes, or until the puff pastry is golden and the bacon is cooked. Remove and let cool.

To make the sauce, in a small bowl combine ranch, barbecue, and hot sauce. Adjust to taste. Stir it together and serve it with the bacon twists.
Notes
*The cook times vary depending on the thickness of your bacon. My one pound of bacon was cut into only 10 strips, which is pretty darn thick. If you have more strips, then you may not need to bake as long.
These are surprisingly delicious as leftovers. Just zap them in the micro and you're good to go.
Nutrition
Serving:
1
twist
|
Calories:
407
kcal
|
Carbohydrates:
18
g
|
Protein:
8
g
|
Fat:
34
g
|
Saturated Fat:
9
g
|
Polyunsaturated Fat:
8
g
|
Monounsaturated Fat:
15
g
|
Trans Fat:
1
g
|
Cholesterol:
34
mg
|
Sodium:
639
mg
|
Potassium:
145
mg
|
Fiber:
1
g
|
Sugar:
5
g
|
Vitamin A:
54
IU
|
Vitamin C:
1
mg
|
Calcium:
13
mg
|
Iron:
1
mg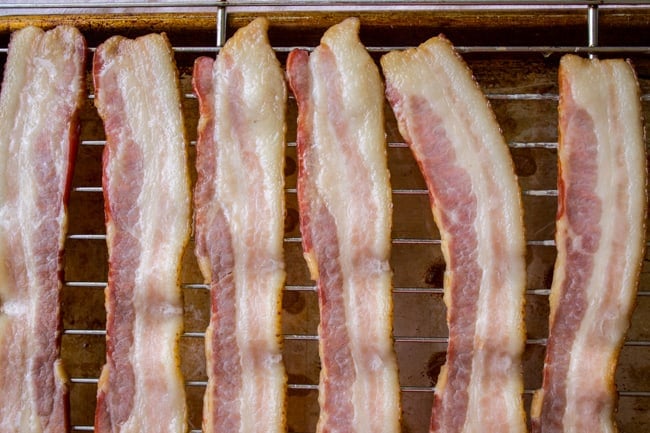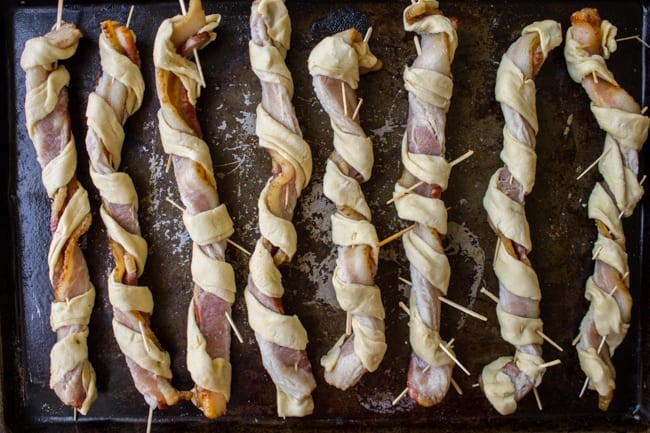 More bacon!!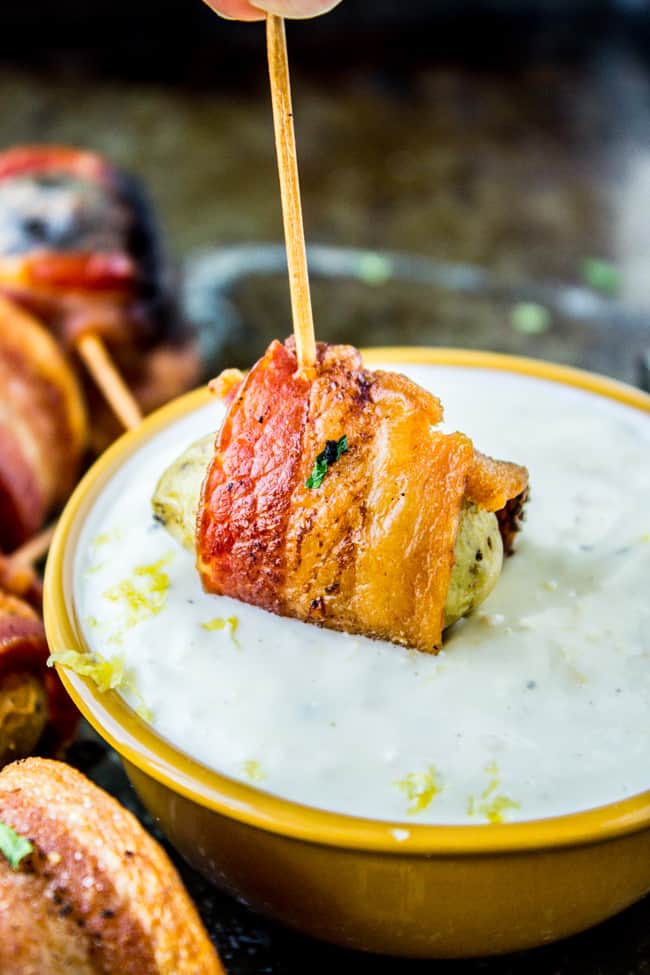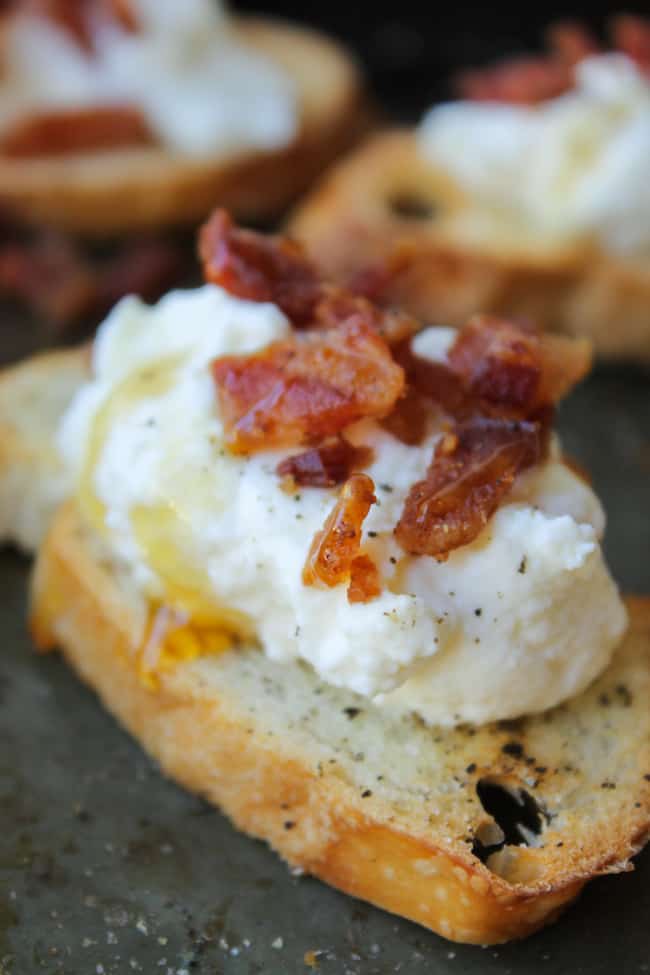 And more puff pastry: try these 2 Ingredient Nutella Puffs!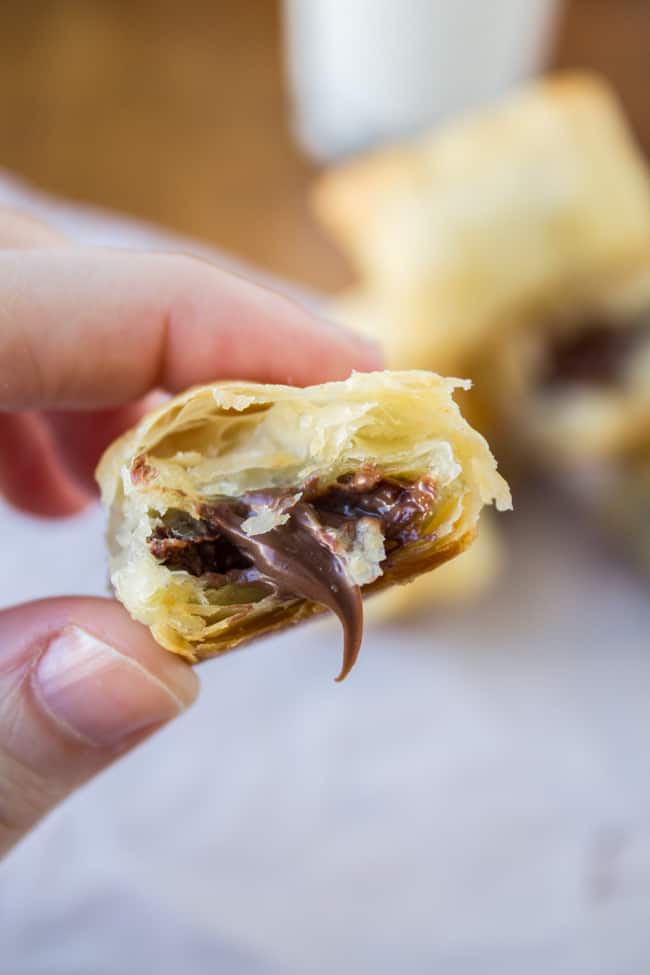 This post was sponsored by Pepperidge Farm Puff Pastry. All opinions are my own! Duh!