These copycat recipes will blow your mind! Killer taste and money in your pocket. Plus it's fun eating "better than a restaurant" at home!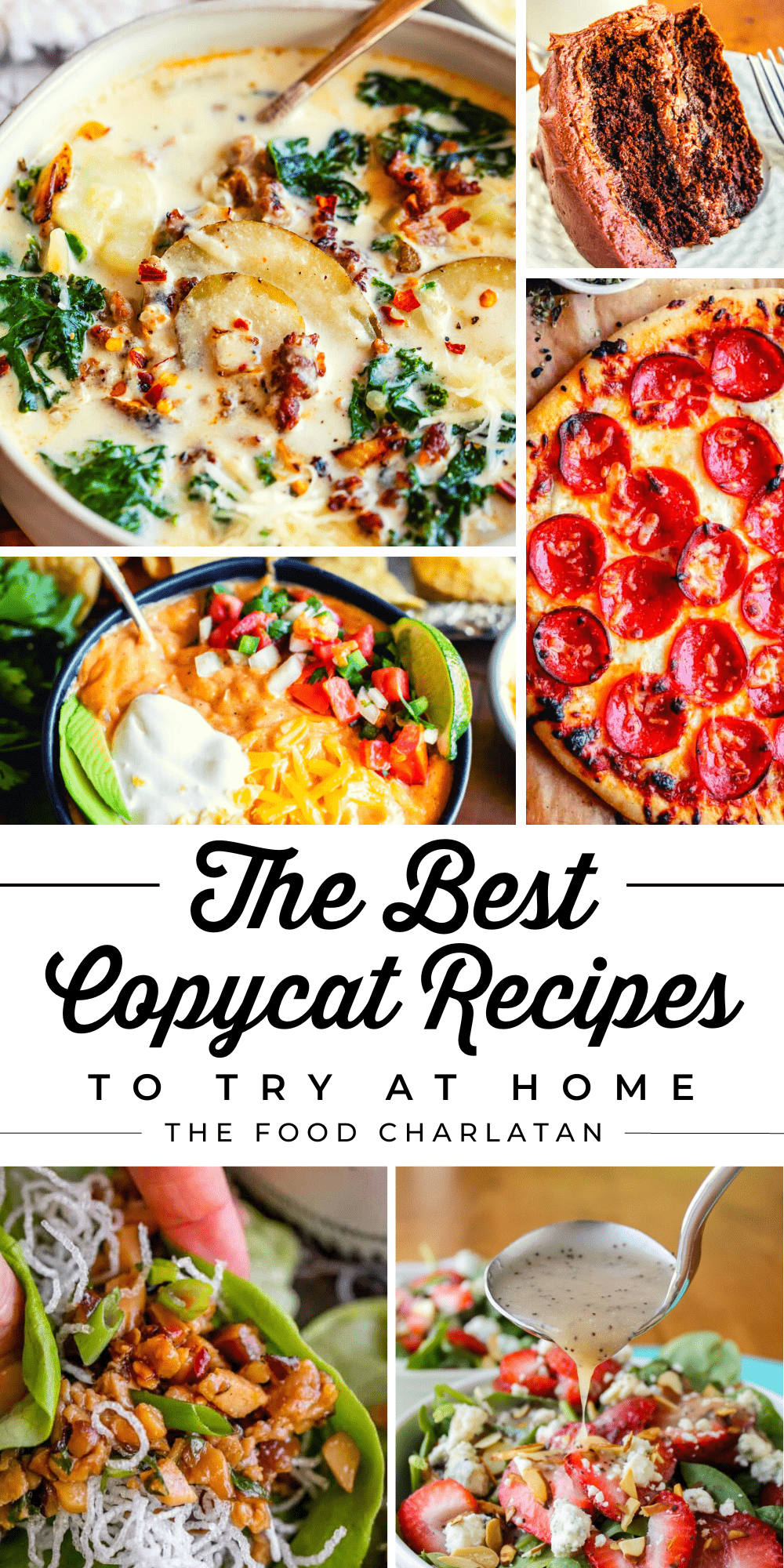 My best friend Sarah texted me the other day, "Ordered a salad for lunch, already regretting it. Future Sarah is impressed with my healthy choice and dismayed at the same time."
I think we can all relate, right?? There is nothing quite like order regret.
One thing I never regret though, is making copycat recipes at home. Something about the sweet taste of delicious food in your mouth AND money in your pocket.
I've copied a ton of restaurant favorites over the years, and these are my favorite copycat recipes! (Don't skip the Pizza Hut copycat, you don't want to miss reliving all your elementary reading victories from the 80s, rewarded with a personal pan pizza!! Those were the days, right!?) And DON'T skip the cake, you may have never heard of Magleby's and that's okay, but I'm telling you, this is the chocolate cake.
Take that, takeout. Now go forth and create, not order! Make, not doordash! Take luck!