2-Minute Maple Butter
This easy Maple Butter is your toast or dinner roll's new favorite topping! It is so easy to whip up (seriously, 2 minutes) and can be made ahead of time. It makes a great (easy! fast!) gift for neighbors, coworkers, or your holiday hostess.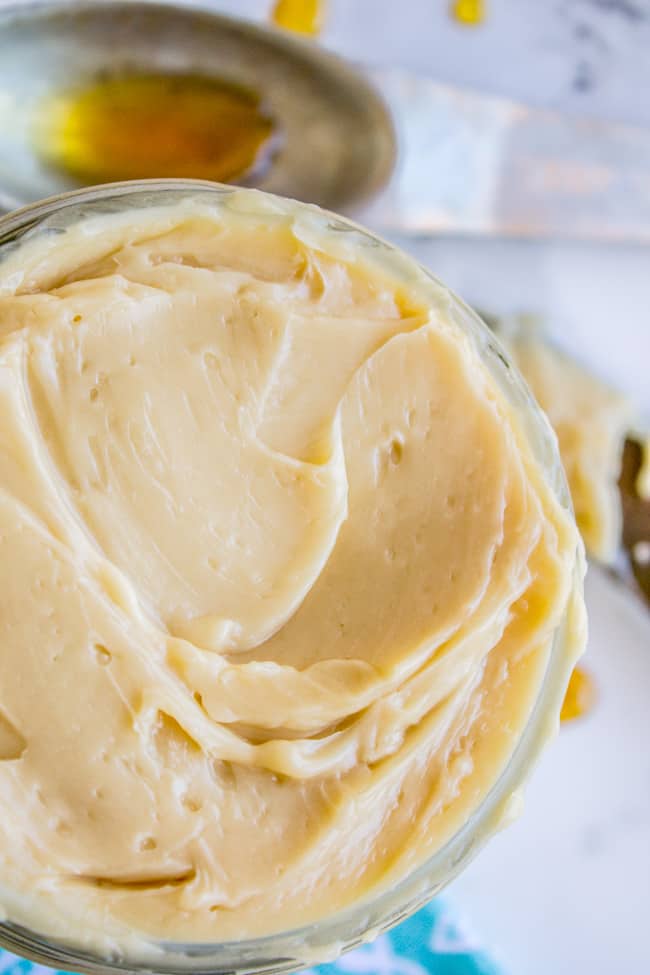 "Eric, my nose is so cold. Is your nose cold? Feel my nose, it's freezing." (Eric feels nose)
Then he says lovingly, "You know what you need, Karen?" I look up with stars in my eyes.
"A clown nose. An insulated clown nose. That would solve your problem," he says.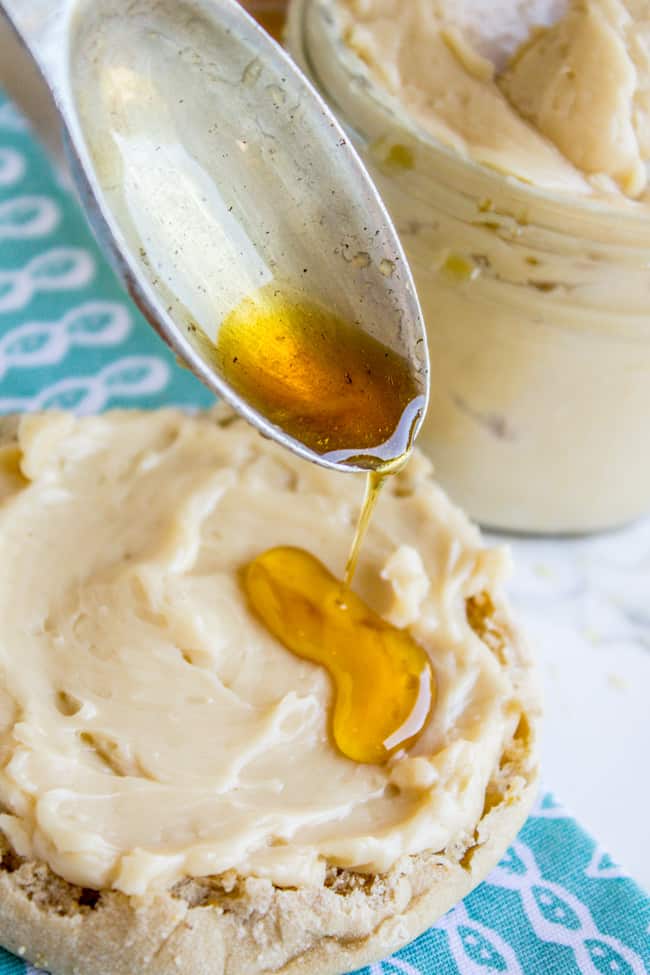 THANKS A LOT ERIC. Good to know my trials are being taken seriously.
In other news, today I sent a care package to someone that had trash stuffed in it. The tupperware of cookies that I was sending was a bit smaller than the box that I picked to send it in, and I was already at the post office, with no filler paper or bubble wrap. I looked around to see if there was anything I could use, and spotted the full trash can. I could see what was in it: a brand-new discarded priority envelope, and some crumpled Christmas wrapping paper. No gum. No food. Just paper, as far as the eye could see, exactly what I needed…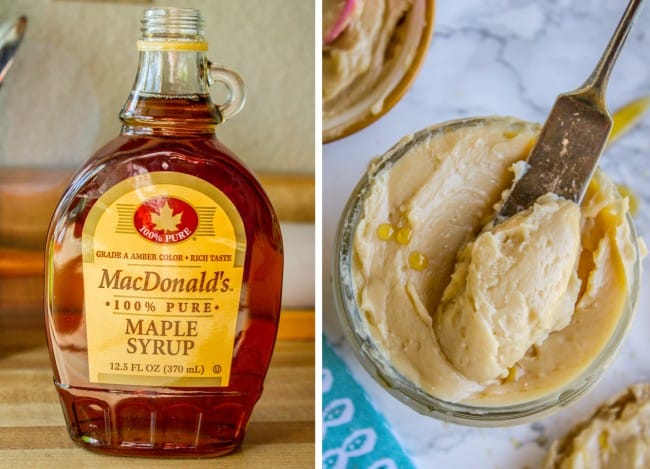 Nothing says "I care about you" more than stranger's discarded post office paper. Anything for intact cookies, right? I've reached a whole new level of classy. Please add a screaming newborn, a meandering 3 year old, and a 5 year old singing at the top of her lungs (to "calm" said newborn) to this scene, and try not to judge me too harshly for dumpster diving.
Speaking of classy. Have you figured out what you're giving your neighbors for Christmas this year? Last year I did these Caramel Nougat Pecan Rolls, which are super fun to make but take some doing. This year I have a newborn baby who has this habit of demanding basically every moment of my life, so I'm thinking less homemade-candy and more 2 Minute Maple Butter.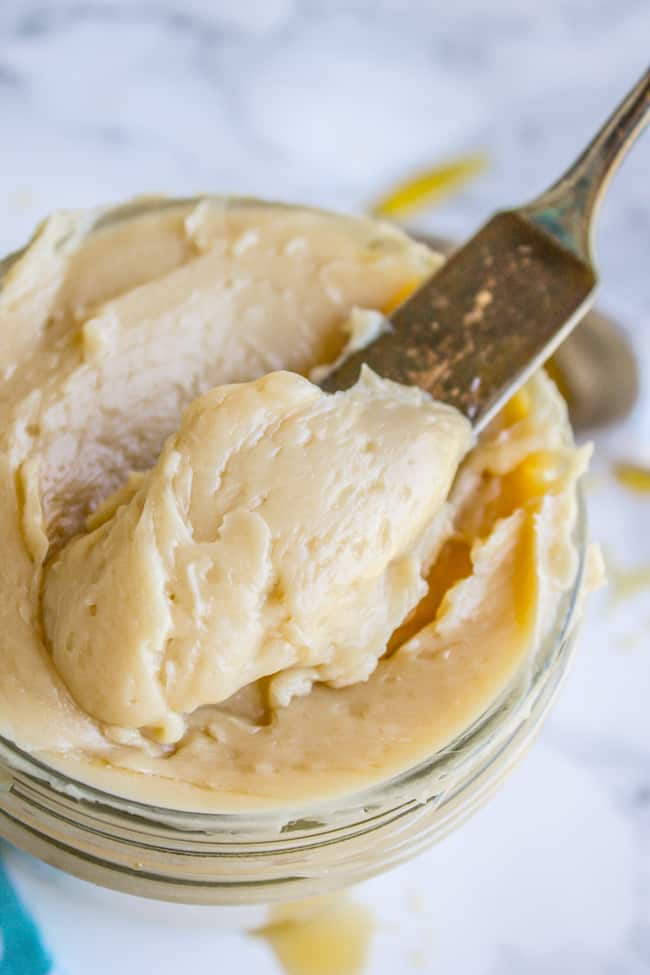 This recipe was inspired by this classic Cinnamon Honey Butter Recipe, which is just as easy and quick (and delicious!!) I was going to share this Maple Butter before Thanksgiving so that you could serve it with your dinner rolls, but then I had a baby and didn't have time. Oops! Save it for next year! Or just make it right now and keep it all for yourself, because this stuff is amazing. It's begging to be spread on your morning English muffin.
Maple is a pretty mild flavor, so I used quite a bit in the recipe because I wanted the flavor to pack a punch. Feel free to adjust according to your taste. The small amount of powdered sugar is there to help with the texture. Make sure you add the maple syrup gradually so that the butter stays nice and fluffy. I love that you can make it ahead and it's ready to go whenever you need it, especially if you plan to gift it. Merry Christmas everyone!
Facebook | Pinterest | Instagram | Twitter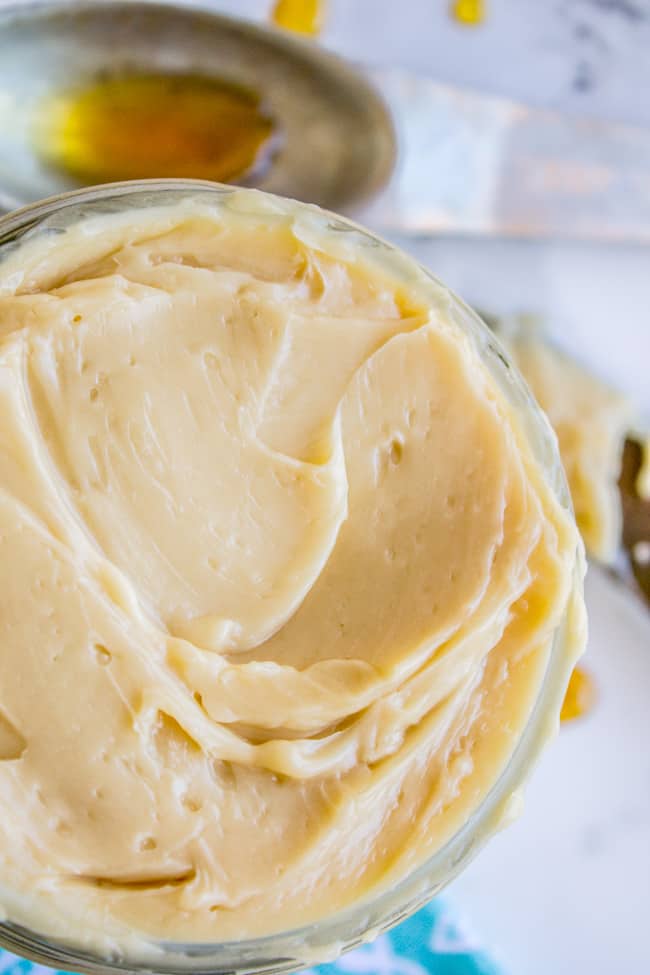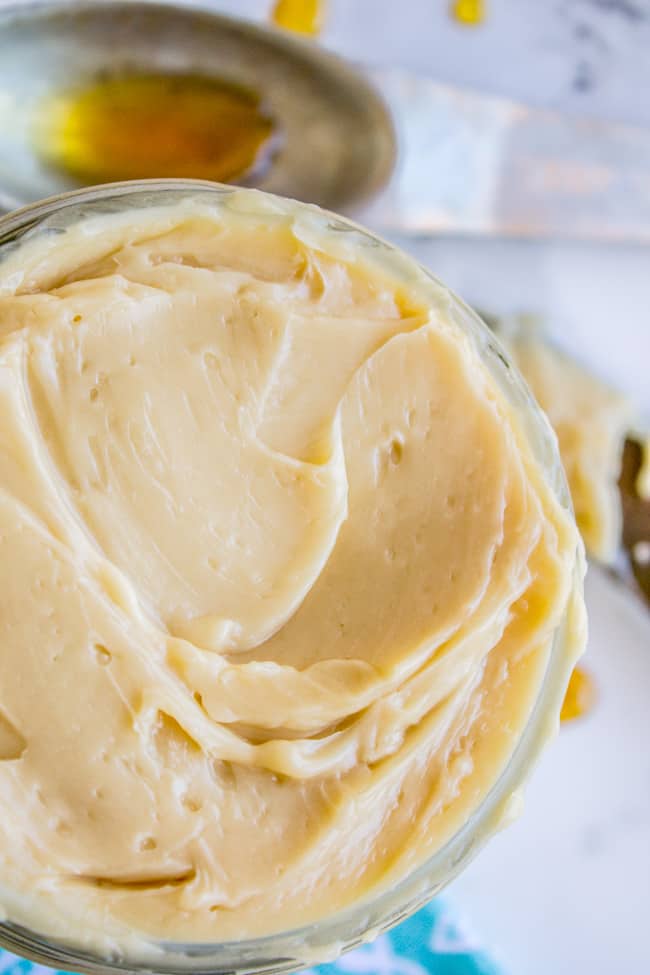 print
Did you make this recipe?
Leave a review »
2-Minute Maple Butter
Makes 2 and 2/3 cup
adjust servings
Ingredients
1

cup salted butter, softened

1

and 1/4 cups Grade A maple syrup

1/4

cup powdered sugar

1/8

to 1/4 teaspoon kosher salt*
Instructions
In a mixing bowl, beat the butter until light and fluffy.
Very gradually add about half of the maple syrup and all the powdered sugar. Beat well.
Add the remaining maple syrup in small increments, beating well. Start to taste it towards the end. You might prefer less maple syrup!
Add salt (cautiously) and beat again.
Makes about 2 and 2/3 cup. Enough to fill 2 half-pint jars (or a 1 pint jar) and have enough leftover for you to scarf it down with your toast for a few days.
You can store this on the counter for a couple days, but since real maple syrup must be refrigerated after opening, I would throw it in the fridge if you don't think you'll use it up in a week or so.
by The Food Charlatan

If you make this recipe,
share it on Instagram
 using the hashtag
#TheFoodCharlatan
so I can see it!
Here are some other Christmas gift ideas!
Cinnamon Honey Butter << this is the one that inspired today's recipe!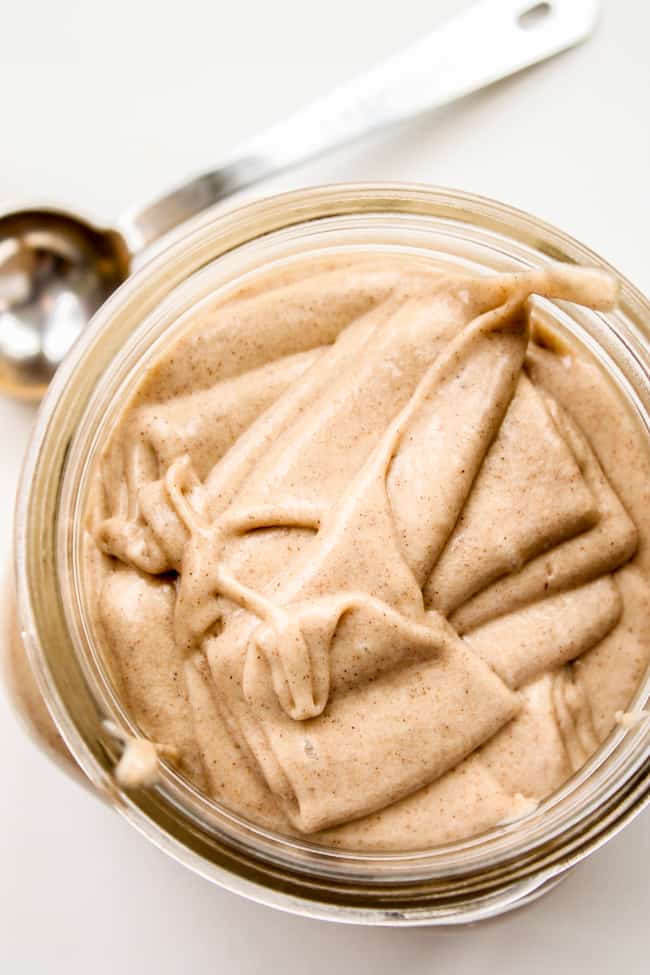 Sticky Sweet-and-Salty Chex Mix (Christmas Crack) << This is easy to throw together and sooo addictive!
Caramel Nougat Pecan Rolls << this homemade candy is not quick but it is worth every second. A fun Christmas project! I love giving these away as gifts to neighbors and friends.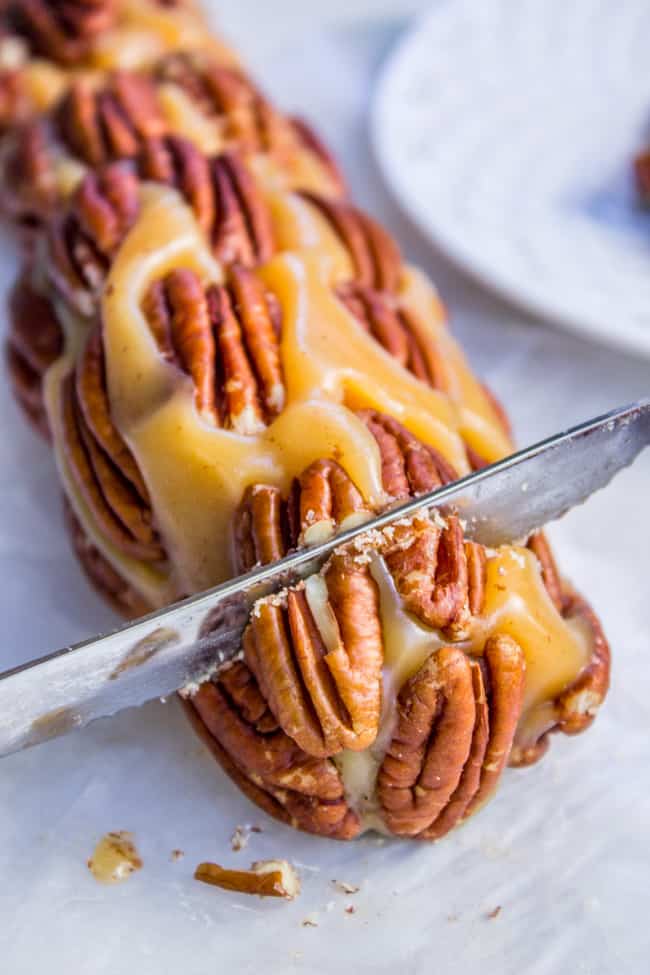 We are a participant in the Amazon Services LLC Associates Program, an affiliate advertising program designed to provide a means for us to earn fees by linking to Amazon.com and affiliated sites.