Dulce de Leche Cheesecake Parfaits
These perfect parfaits are SUPER easy to throw together. Only 4 ingredients in the cheesecake part. They are a cool summer treat for a BBQ or block party!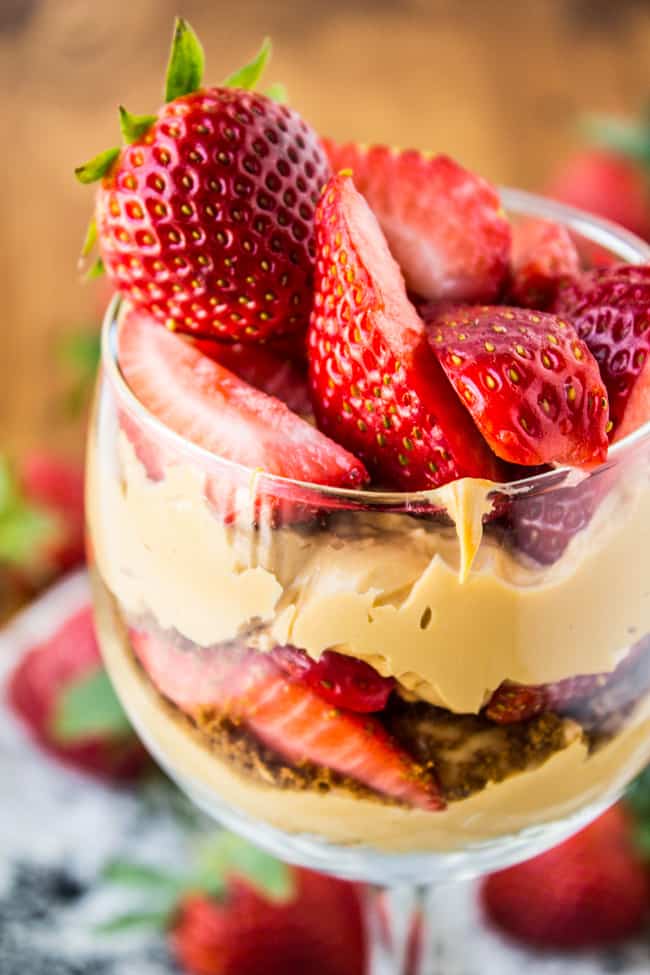 So I went to probably the classiest garage sale of my life this weekend. You know. Rothko paintings. JCrew shirts. Free lemonade.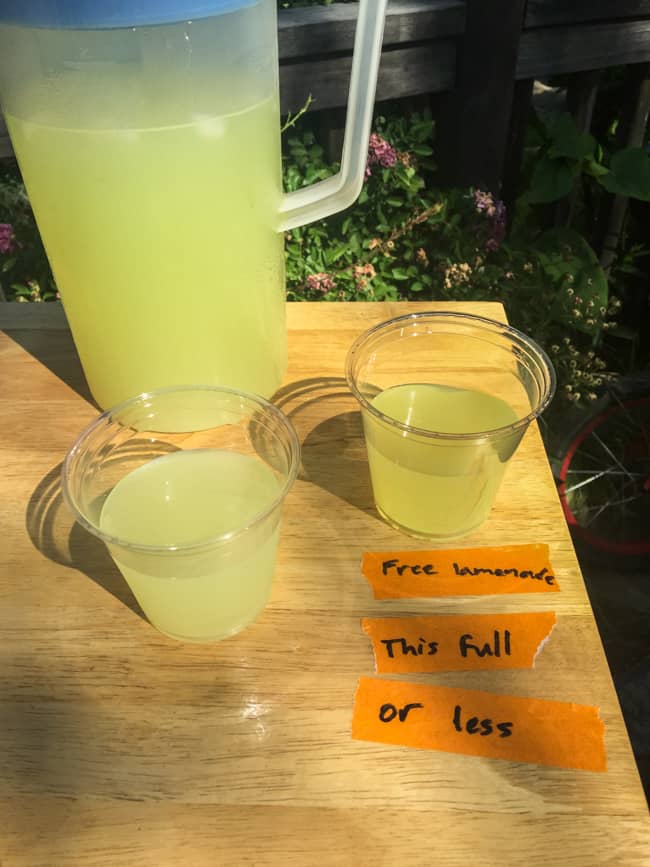 Free lemonade, with some limitations. My nephews are super classy. Mine's on the left, do you think I overfilled??
Also, can I just say the best part about your brother having a garage sale is that everything is free?
Have you ever had a garage sale? We've never done it. Probably because if we had one people would walk away thinking, "That was the trashiest garage sale I've ever been to. Seriously, a solar powered-spinning metal R2-D2 model? Overgrown houseplants? Target shoes from 4 seasons ago? At least the brownies were good." Let's be honest, bribing people with food is the only way I would get people to come to my garage sale.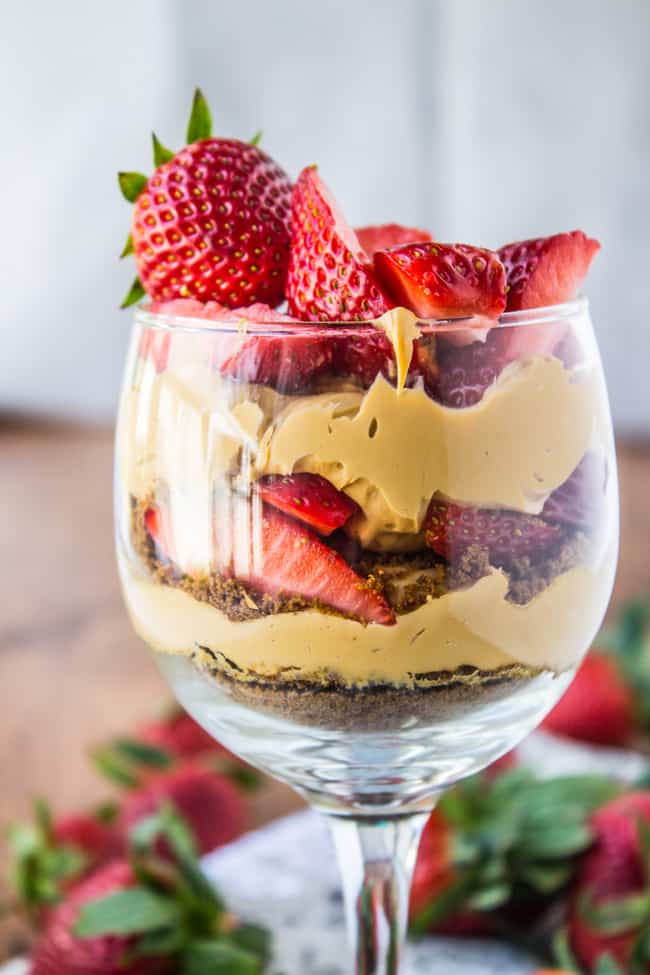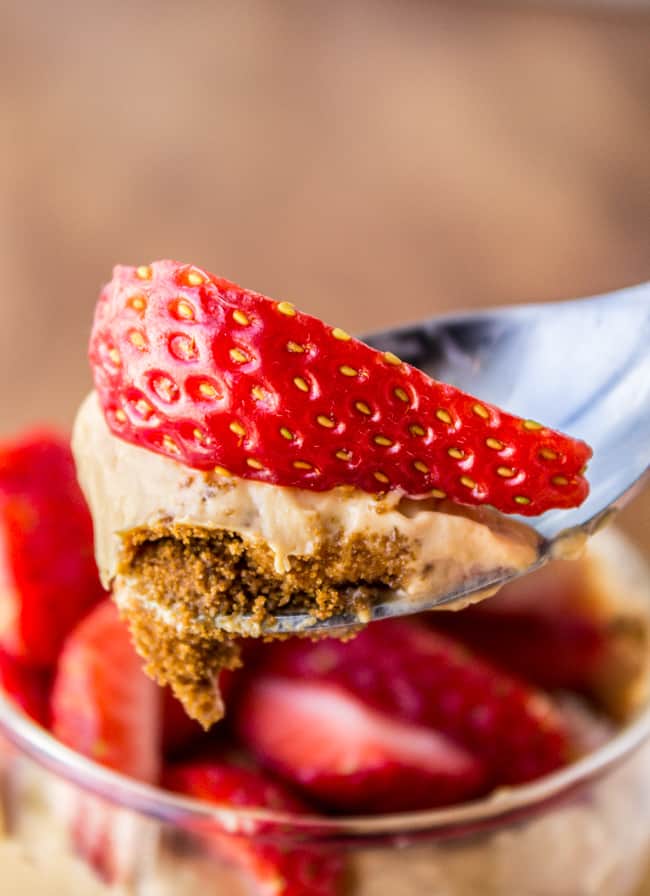 Maybe I should serve these Dulce de Leche Cheesecake Parfaits at my next garage sale. They are delicious, plus portable and easy to serve. I love it for parties, including parties for one. That dulce de leche stuff is legit, and I don't need to explain the magical qualities of cream cheese. They are a riff on these No Bake Cheesecake Parfaits, another favorite of mine.  They are perfect for summer! Or winter. Or garage sales. Basically anytime.
UPDATE: I learned how to make dulce de leche at home from a can of sweetened condensed milk! Learn all about How to Make Dulce de Leche here!
Facebook | Pinterest | Instagram


print
Did you make this recipe?
Leave a review »
Dulce de Leche Cheesecake Parfaits
Serves 6-8
adjust servings
Ingredients
2

(8 ounce) packages cream cheese, softened

1

(13.4 oz) can dulce de leche (or make homemade dulce de leche!)

1

teaspoon vanilla

pinch salt

15

gingersnaps (I used Nabisco)

1

or 2 tablespoons butter, melted

1

pound strawberries, hulled and quartered
Instructions
In a large mixing bowl or stand mixer, beat the cream cheese until smooth. Add the dulce de leche (you can make your own from a can of sweetened condensed milk, click here!), vanilla, salt, and beat together, making sure to scrape down the sides.
Crush the gingersnaps in a food processor, or you can use a rolling pin and a ziplock. Add 1 tablespoon melted butter and mix together. Add another tablespoon of butter if you want.
Layer the cheesecake, crumbs, and strawberries in whatever order you want. Chill until ready to serve.
It would be great served in wine glasses, 8-ounce clear plastic cups, or dessert bowls.
You can also serve this as a dip! Serve it in a big bowl, sprinkle the crumbs over the top, and use strawberries for dipping.
by The Food Charlatan

If you make this recipe,
share it on Instagram
 using the hashtag
#TheFoodCharlatan
so I can see it!
You might like these other recipes too!
The original No Bake Cheesecake Parfait Bar! So easy: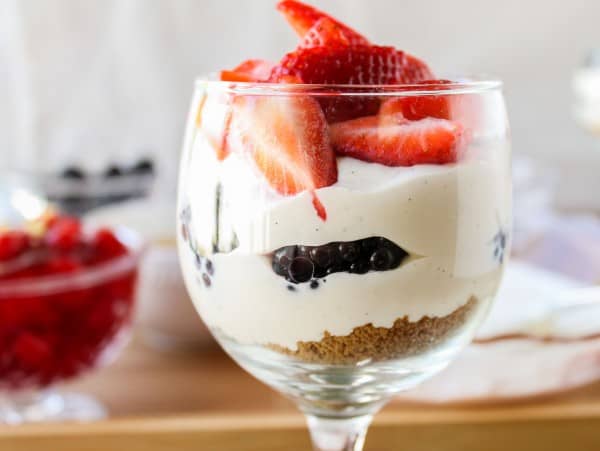 No Bake Dulce de Leche Cheesecake with Caramelized Peaches: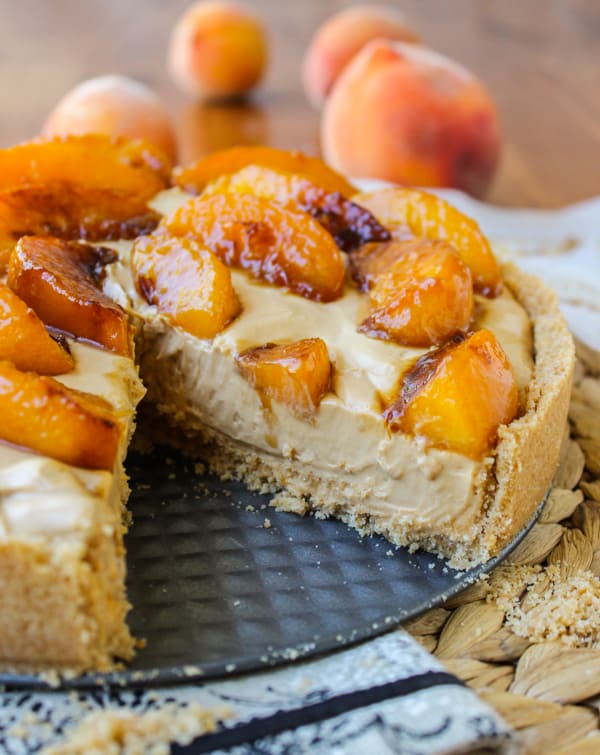 Cranberry Dulce de Leche Hand Pies: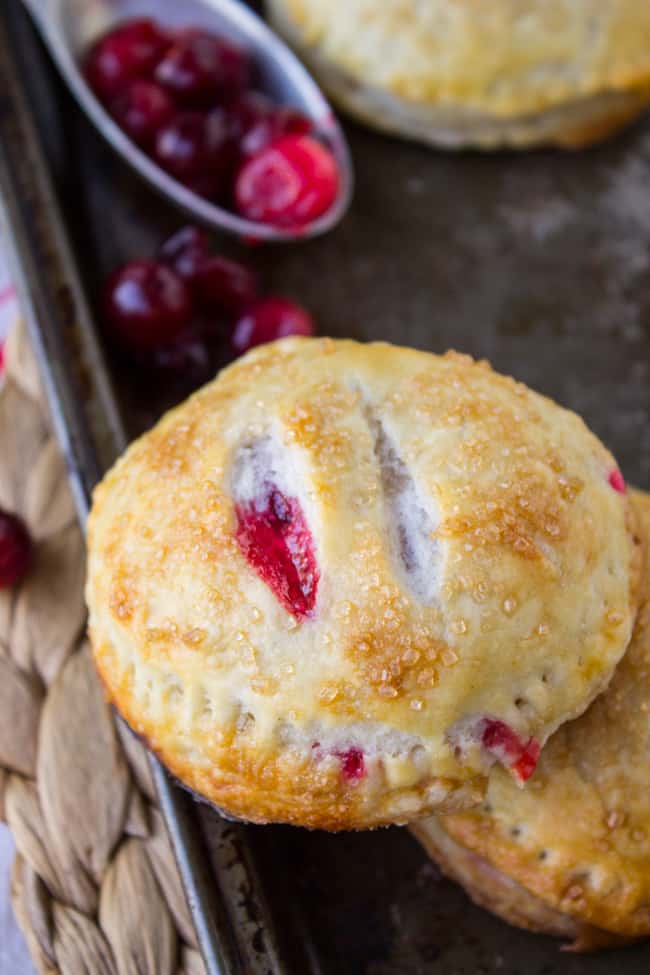 More Dulce de Leche!!
Strawberry Dulce de Leche Cake from Life Love and Sugar
Dulce de Leche Cheesecake with Brownie Crust from Bake or Break
Dulce de Leche Brownies from Chef in Training

We are a participant in the Amazon Services LLC Associates Program, an affiliate advertising program designed to provide a means for us to earn fees by linking to Amazon.com and affiliated sites.