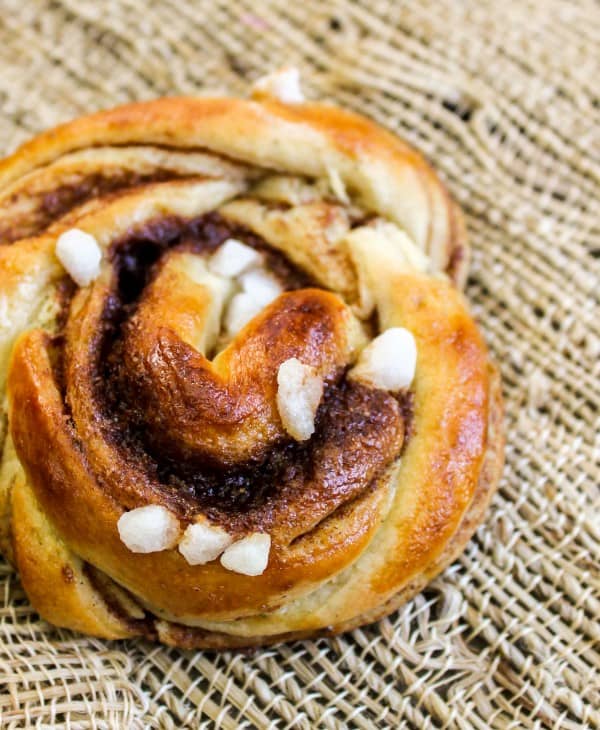 My brother's birthday was yesterday and he threw himself a little party. He's in medical school and doesn't really have time for much planning, so it had to be low-key. He went on Facebook, invited a bunch of his friends to the event, and told them this:
"If you are a Bronze-level friend, show up. If you are a Silver-level friend, show up and compliment my beard. If you are a Gold-level friend, you will show up with some treats. And finally, if you are a BFF, you will come early and help me clean my house."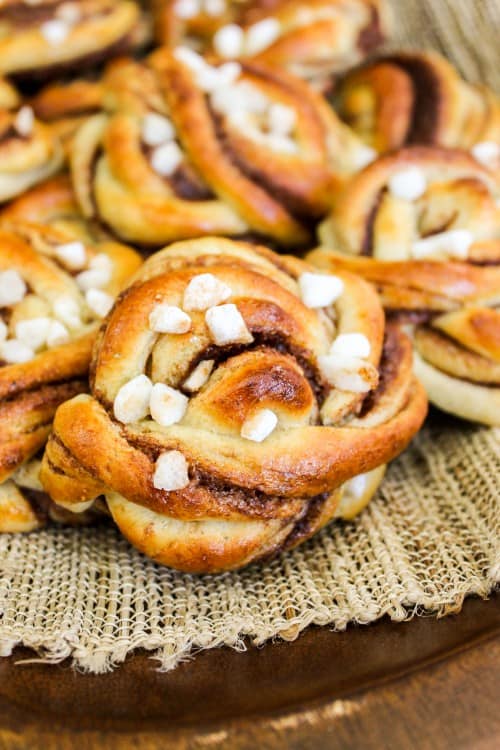 It was a raging success. Everyone brought treats, he said there were dozens and dozens of cookies and cupcakes. Now THAT is the way to throw yourself a birthday party. Also it's a great way to boost your ego. I'm never making my own birthday cake again! PS your beard is looking mighty fine, Nathan.
(Umm, by the way, you guys are all my BFF's, right?? Come clean my house, my kitchen is hiding under a fine coat of flour and sugar.) #holidaybaking
If you're wondering who these adorable children are, the little girl is Charlotte, and the boy is my nephew. My sister-in-law is a photographer and needed some shots of kids in the kitchen. Since I'm pretty much always in a kitchen surrounded by children, I was an obvious choice. (The photos that she took are labeled.)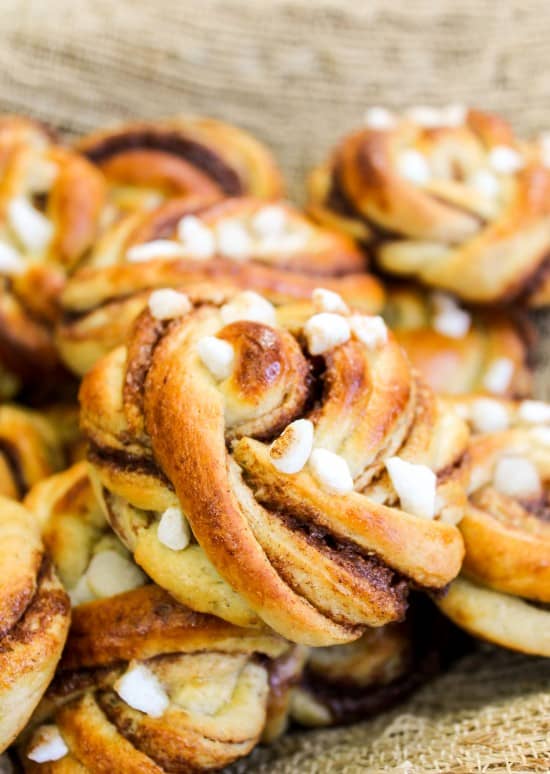 Eric's great-grandmother Prudie was Swedish. She passed away long before I came on the scene, but her legend lives on. She was one of those people who you feel like you know, even though you've never met them, because everyone talks about them so much.
She was an amazing cook, and we still use quite a few of her recipes, like these Butter Pecans and Spritz cookies. This Swedish Cinnamon Bun recipe is not from her, but I can't help but think she would have loved it.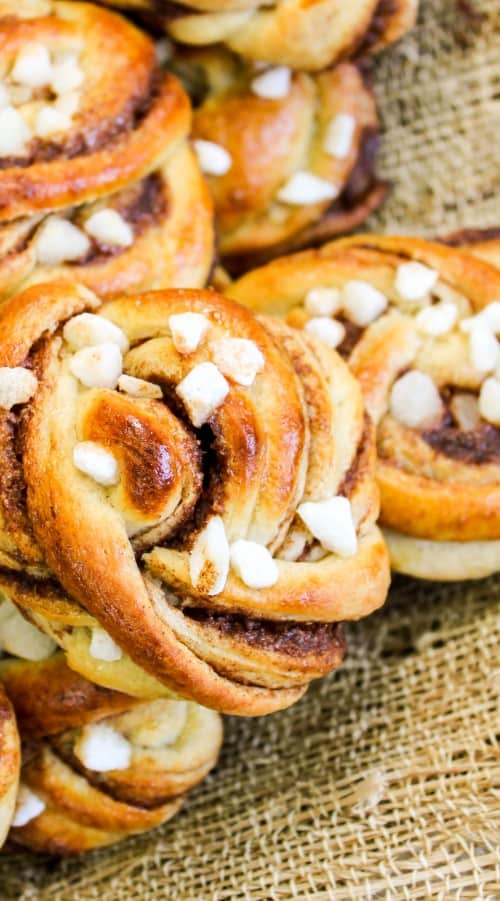 We Americans (I just had to google "us Americans vs. we Americans." Sometimes I hate myself.) We Americans love to go over the top with everything–if it's not dipped in chocolate or covered in frosting, we turn up our noses. Go big or go home.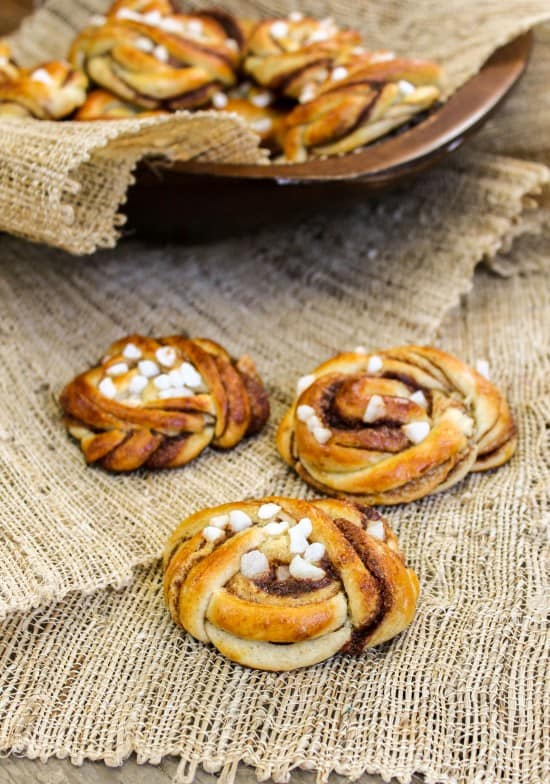 But sometimes simple is best. These buns are basically just cinnamon rolls that have been tied up in a bow, but instead of being drenched with frosting, they are dotted with a little sugar. Leaving out the frosting really allows the cardamom flavor to shine. It would be lost or muted if it had to compete with frosting.
I love how deep brown the crust gets on these buns. The pearl sugar adds the perfect amount of crunch. I just want to dip these in some hot chocolate right now. Anyone have a raging fire and a cozy blanket I can borrow?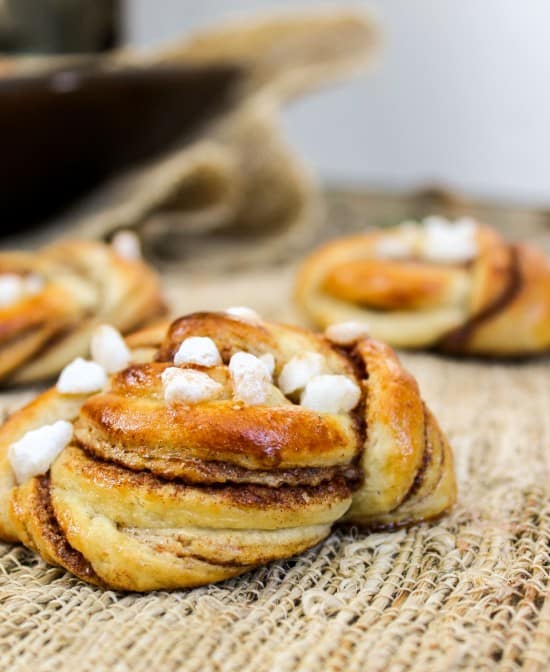 Do you guys give up? Or are you thirsty for more?
Facebook | Pinterest | Twitter

Swedish Cinnamon Buns with Cardamom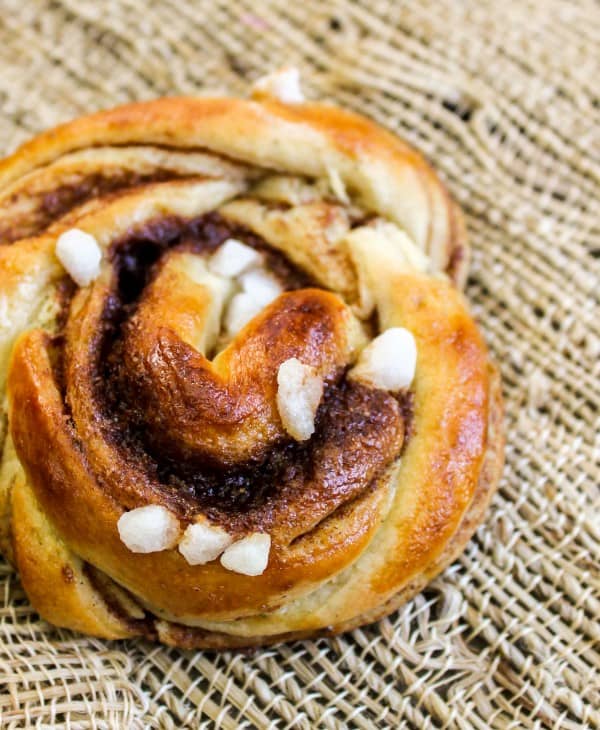 These Swedish cinnamon buns are basically just cinnamon rolls tied in a bow, but instead of being drenched with frosting, they are dotted with sugar.
Ingredients
For the dough:
10 & 1/2

tablespoons

soft butter

,

1 stick plus 2 & 1/2 tablespoons

1/3

cup

granulated sugar

,

+ 3 tablespoons

½

teaspoon

salt

2

teaspoons

cardamom

2

cups

milk

4

tablespoons

active dry yeast

,

+ 1 teaspoon

6 & 1/3

cups

all purpose flour
For the filling:
3

sticks

soft butter

1/2

cup

sugar

,

+ 2 tablespoons

3

tablespoons

cinnamon

3/4

teaspoons

cardamom

3/4

teaspoon

vanilla extract
For the tops:
1

egg

,

lightly beaten

Pearl sugar

,

or any kind of coarse sugar
Instructions
Beat together butter, sugar, salt and cardamom until smooth in a large bowl or stand mixer.

Heat milk in a saucepan or in the microwave until it is warm but not hot (about 98.5F). Add the yeast and stir until dissolved. When yeast is completely dissolved and foamy (about 5 minutes), add milk to butter mixture.

Gradually add flour, one cup at a time. Knead the dough using the dough hook until it is smooth and elastic, about 5 minutes. If you don't have a stand mixer you can do this by hand.

Cover the bowl with a cloth and leave to rise until doubled in size, about an hour.

Meanwhile, make the filling. Beat together the butter, sugar, cinnamon, cardamom and vanilla until smooth. Set aside.

When dough is doubled in size, punch it down and divide it in half. Roll out the first piece of dough into a large rectangle, about 20x15 inches. Spread half of the filling on top.

Fold the dough like a business letter. See photos below.

Use a pizza cutter to cut out long thin strips of dough about a 1/2 inch wide. You are cutting the dough the long way.

Line several baking pans with silpats or parchment paper.

Twist each strip of dough into a knot and place on the baking sheet, leaving about 1 1/2 inches in between buns. I'm not going to bother describing how to make the knots. Just go watch

this video.

I probably did about 27 times.

Repeat steps 5-8 with remaining piece of dough.

Cover with a cloth or plastic wrap and leave in a warm place to rise for 30 minutes.

Heat oven to 450 F. Brush each bun with the beaten egg. The more egg you use, the browner they will get. Sprinkle pearl sugar or coarse sugar on top.

Bake for about 8-11 minutes. Keep a close eye on them so they don't burn. You will know they are done when they reach a deep golden brown on the tops and edges.
Notes
Sorry about the weird measurements, the original recipe was written in grams. Watch this video to see how to form the knots.
Source: very slightly adapted from Call Me Cupcake
Nutrition
Serving:
1
bun
|
Calories:
250
kcal
|
Carbohydrates:
27
g
|
Protein:
4
g
|
Fat:
14
g
|
Saturated Fat:
9
g
|
Polyunsaturated Fat:
1
g
|
Monounsaturated Fat:
4
g
|
Trans Fat:
1
g
|
Cholesterol:
42
mg
|
Sodium:
164
mg
|
Potassium:
66
mg
|
Fiber:
1
g
|
Sugar:
6
g
|
Vitamin A:
441
IU
|
Vitamin C:
1
mg
|
Calcium:
36
mg
|
Iron:
1
mg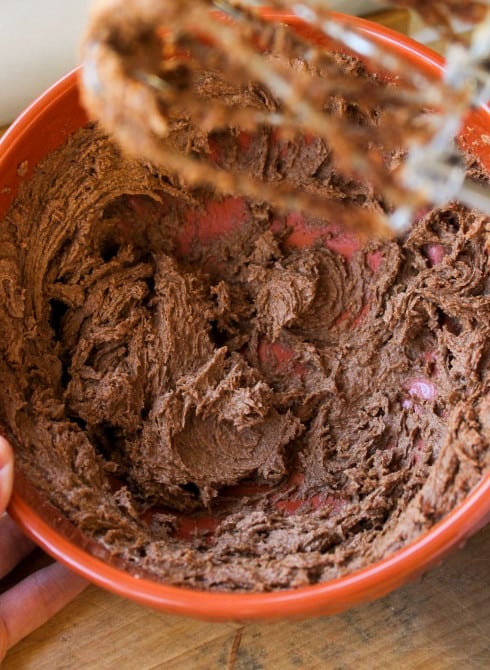 Here is the filling. Mmmmmm.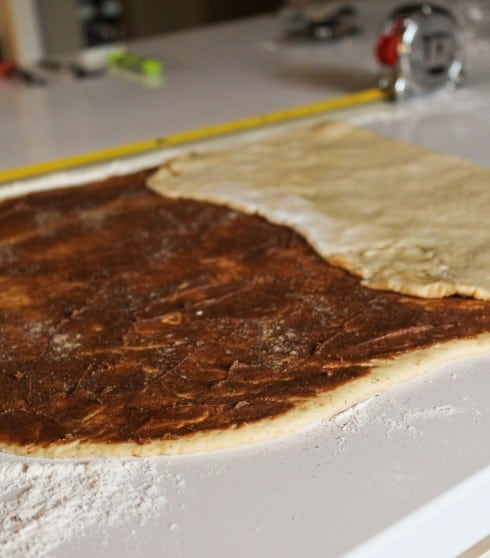 Take the short end and fold it into thirds, like it's a giant business letter smeared with butter and sugar. Why aren't they all like that?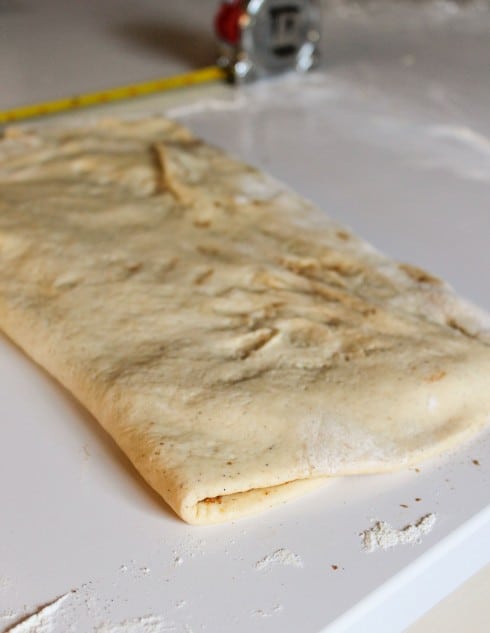 Fold over the other side.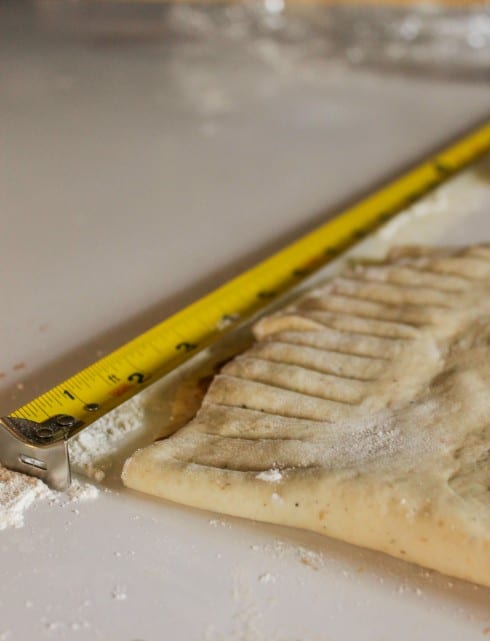 Use a pizza cutter to make strips the long way. They should be about 1/2 inch wide.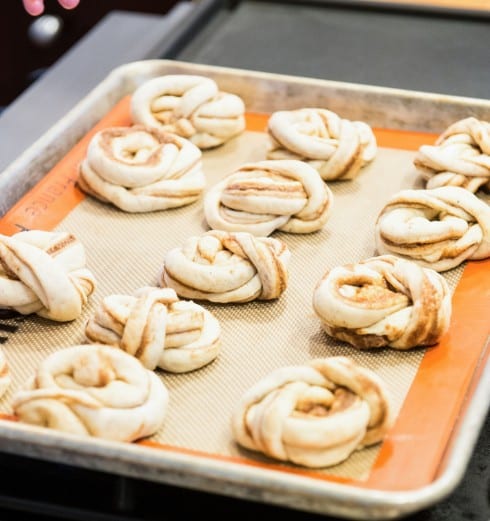 Form your knot and place on the baking sheet.