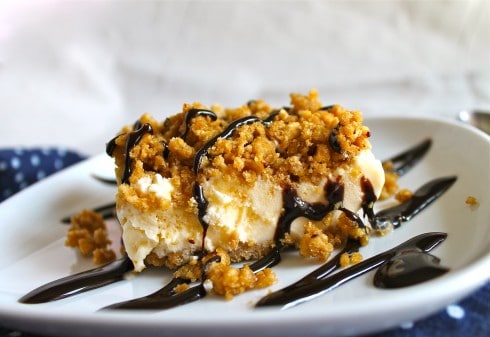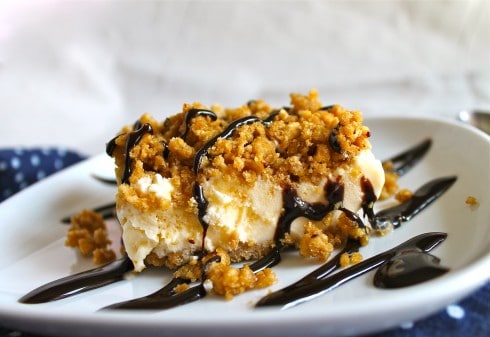 Did you make this recipe?
Leave a review »
Krispie Ice Cream Squares
Makes 12-16 servings (one 9x13 pan)
adjust servings
Ingredients
3/4

cup butter, softened

1 1/2

cups brown sugar

3 3/4

cups Rice Krispies cereal

1/2

gallon vanilla ice cream, softened (10 or 20 minutes should do it)

favorite ice cream toppings, optional
Instructions
In a large bowl or stand mixer, combine softened butter, brown sugar, and Rice Krispies cereal together. I like to use the mixer because it crunches up the Rice Krispies a bit and gives it a better texture.
Spread half of the Rice Krispies mixture evenly on the bottom of an ungreased 9x13 pan. Press it in with your fingers, getting them wet if you need to. (If you are halving this, use an 8x8 pan.)
Smash a layer of vanilla ice cream over the top of the Rice Krispie layer until evenly distributed and as flat as possible.
Sprinkle remaining half of the Rice Krispies mixture over the top of ice cream layer.
Cover and freeze for at least 2 or 3 hours.
When ready to serve, remove from freezer and cut into squares. You can add your favorite ice cream toppers or just eat it by itself.
by The Food Charlatan