These Almond Roca Bars are famous in our family! They are the easiest dessert to whip up and can be done in 20 minutes flat. Buttery brown sugar shortbread flavored with almond extract, topped with chocolate chips that melt into a gorgeous layer!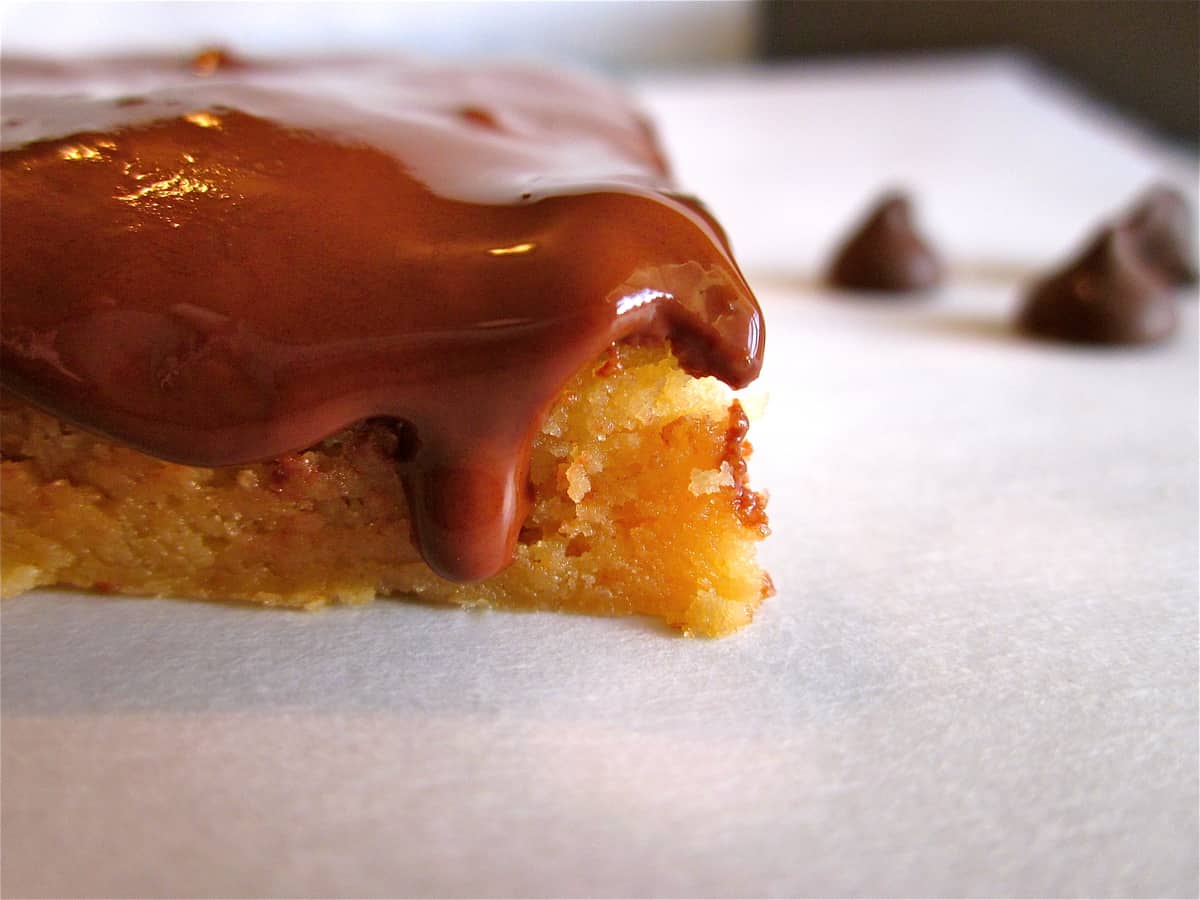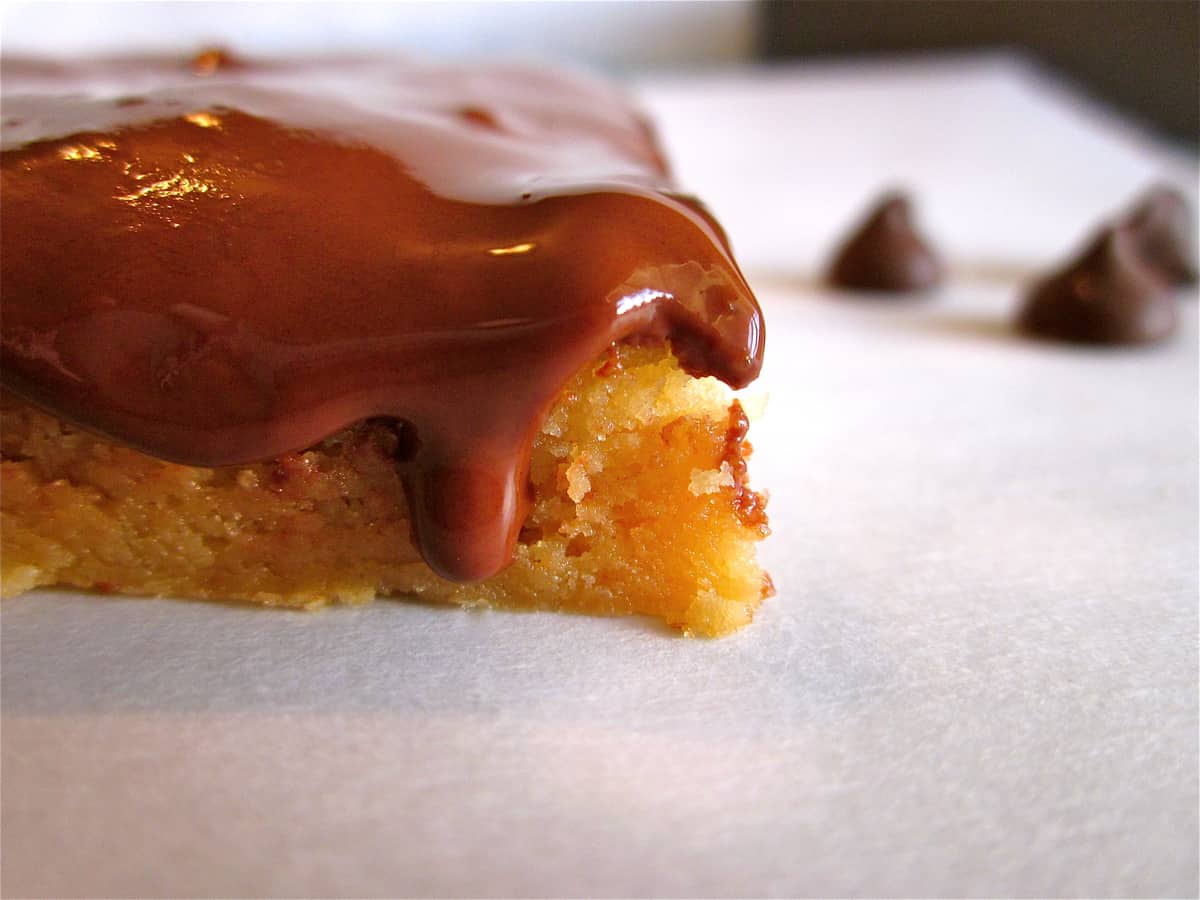 We had Charlotte's first birthday party! It was a crazy weekend, and so much fun. Eric's parents and sister were in town staying in our apartment. Plus we threw a surprise party for my sister-in-law Britta, so I was being destroyed by working on the tardis cake off and on. Plus my other sister-in-law Reesy and I decided to throw ourselves the most epic first birthday party ever.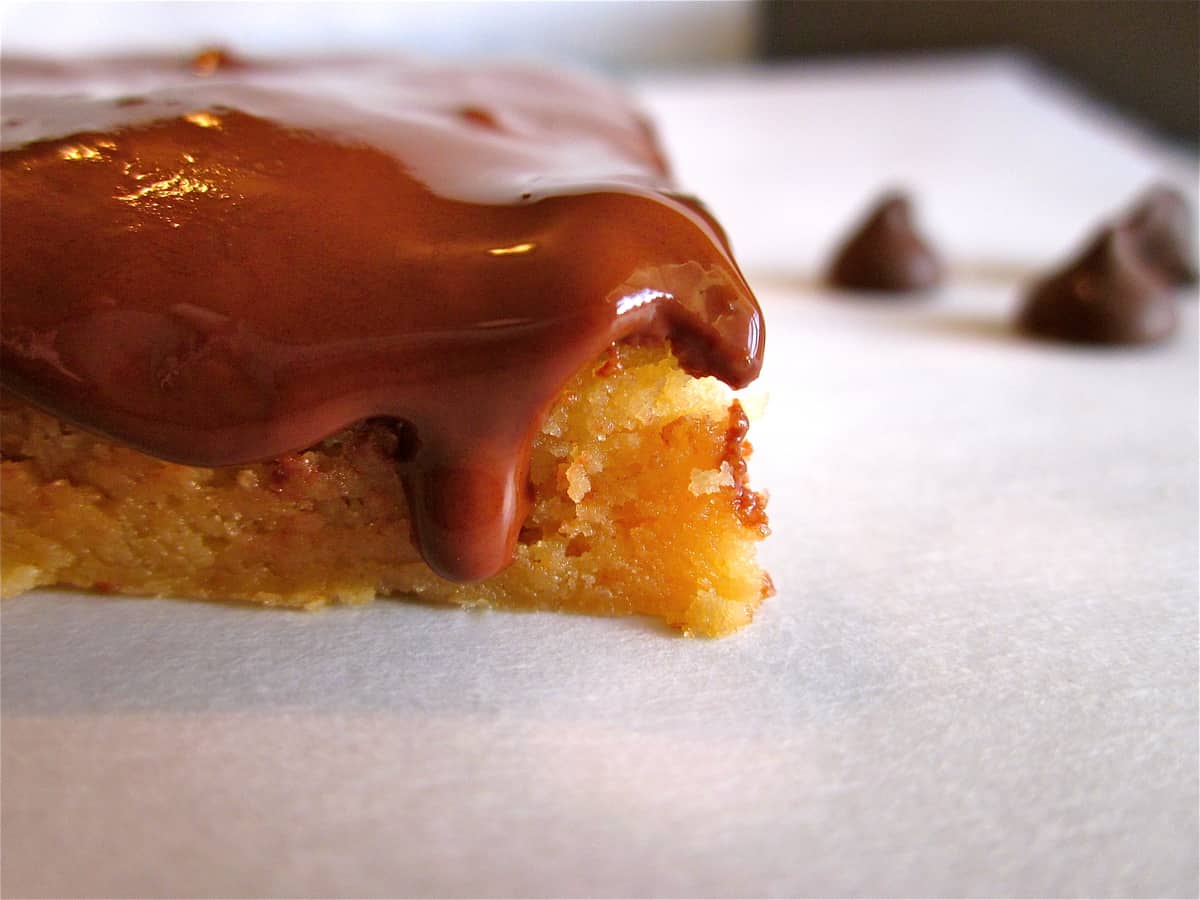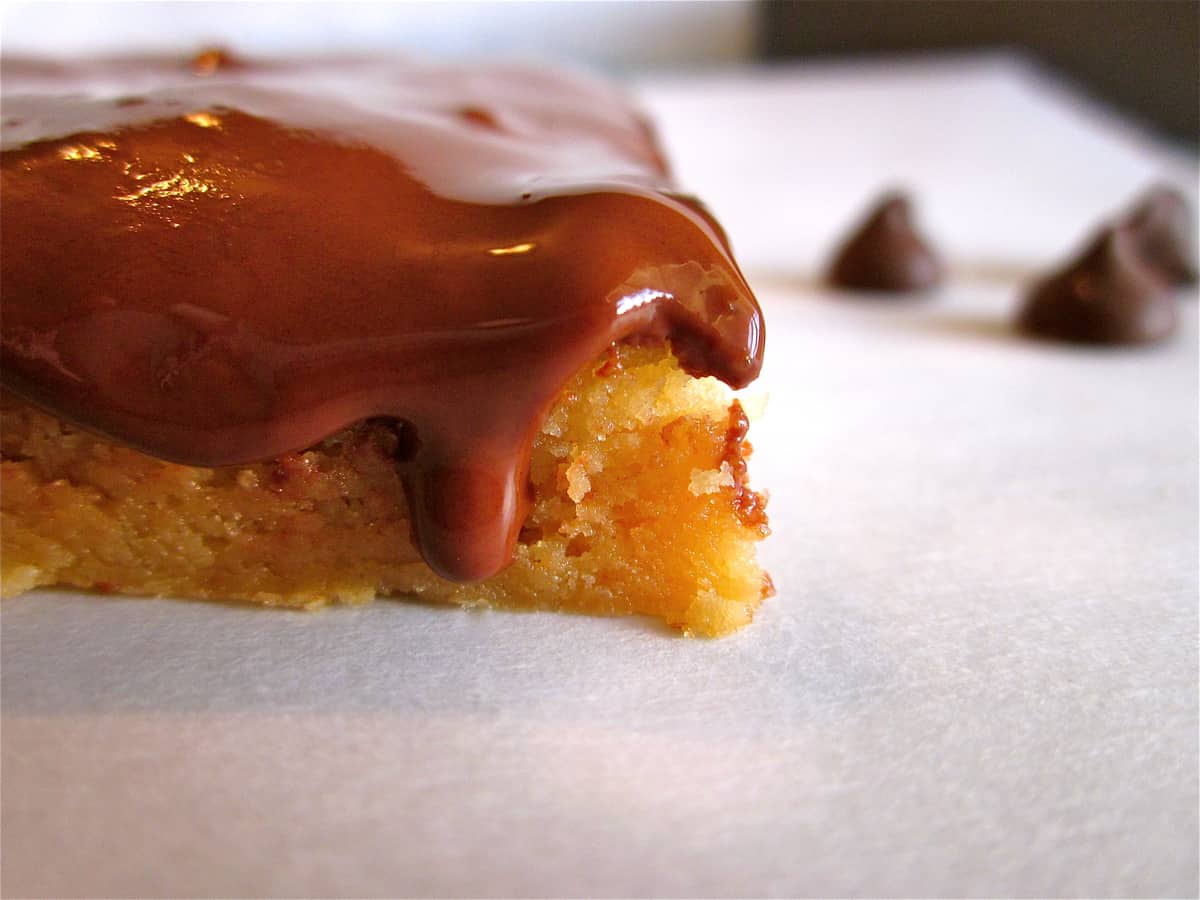 You will note that I did not claim it as Charlotte's party. Let's be honest, Charlotte won't remember it. But we wanted to throw a fun party, so why the heck not?
Reesy is an amazing graphic designer. She thought it would be fun to design everything for the party, and who am I to say no to stuff that would have cost a fortune if I had bought it?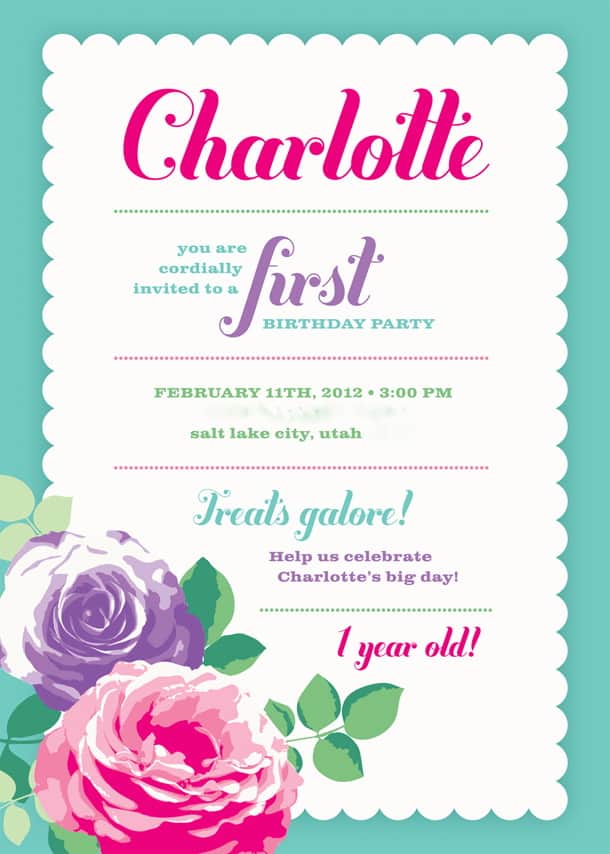 The day of the party was insane. I ran around like a crazy woman all morning, finishing up everything for Charlotte's party and Britta's as well. Our apartment is small, so we decided to have it at Reesy's house, an hour away. We were about 10 minutes from arriving when I realized with a horrible gut wrench that I had forgotten the cupcakes. Kind of major for a birthday party. I started freaking out. Eric, being the amazing man that he is, offered to drive back to get them. (In retrospect, this is insane. We should have headed to the nearest bakery. I obviously wasn't thinking.)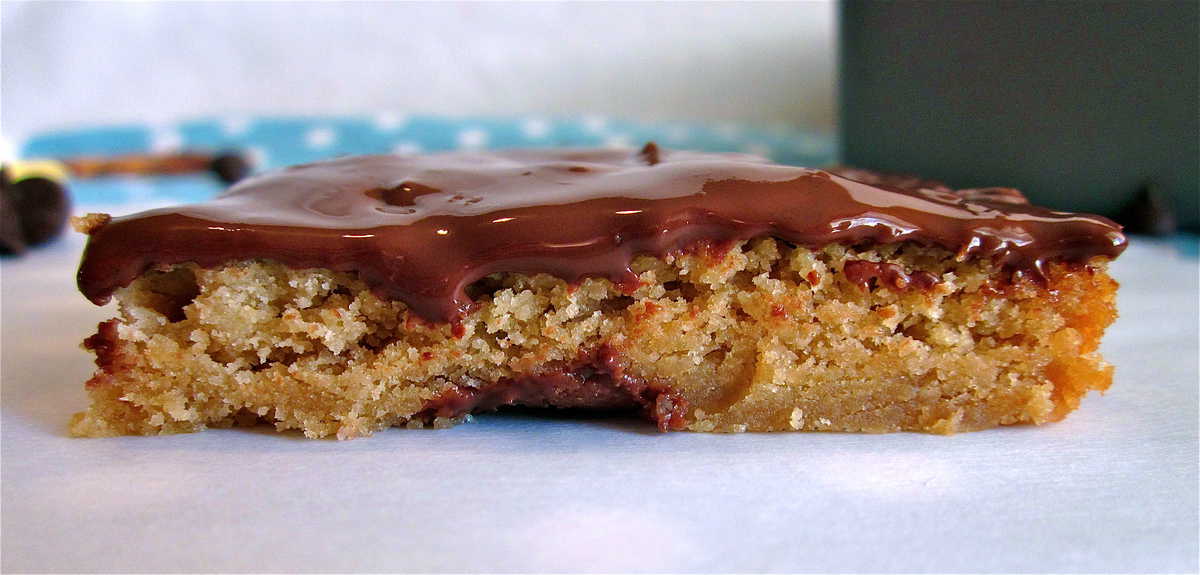 About 15 minutes after he left, Charlotte needed a change and I realized that the diaper bag was still in the car with Eric. So Reesy ran to the store for diapers and wipes while I tried to force Charlotte to eat something (oh did I mention that she was sick with the flu?) Then I get a text from Eric that says: I made a sandwich and forgot the cupcakes. I'm turning around now.
I totally thought he was joking. Nope. He made a sandwich. And forgot the cupcakes. And made it halfway back before he realized that he had forgotten the cupcakes. And that was when I finally started laughing instead of attempting to tear my hair out.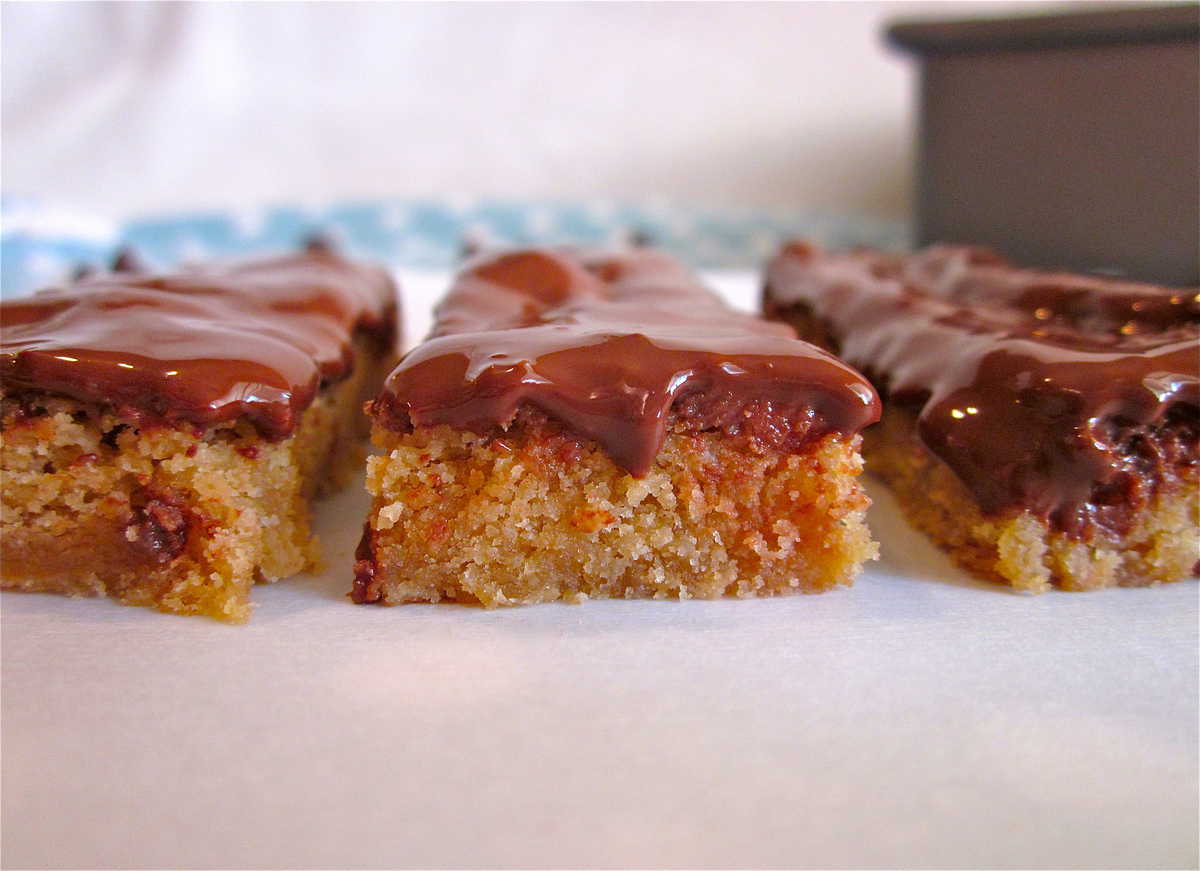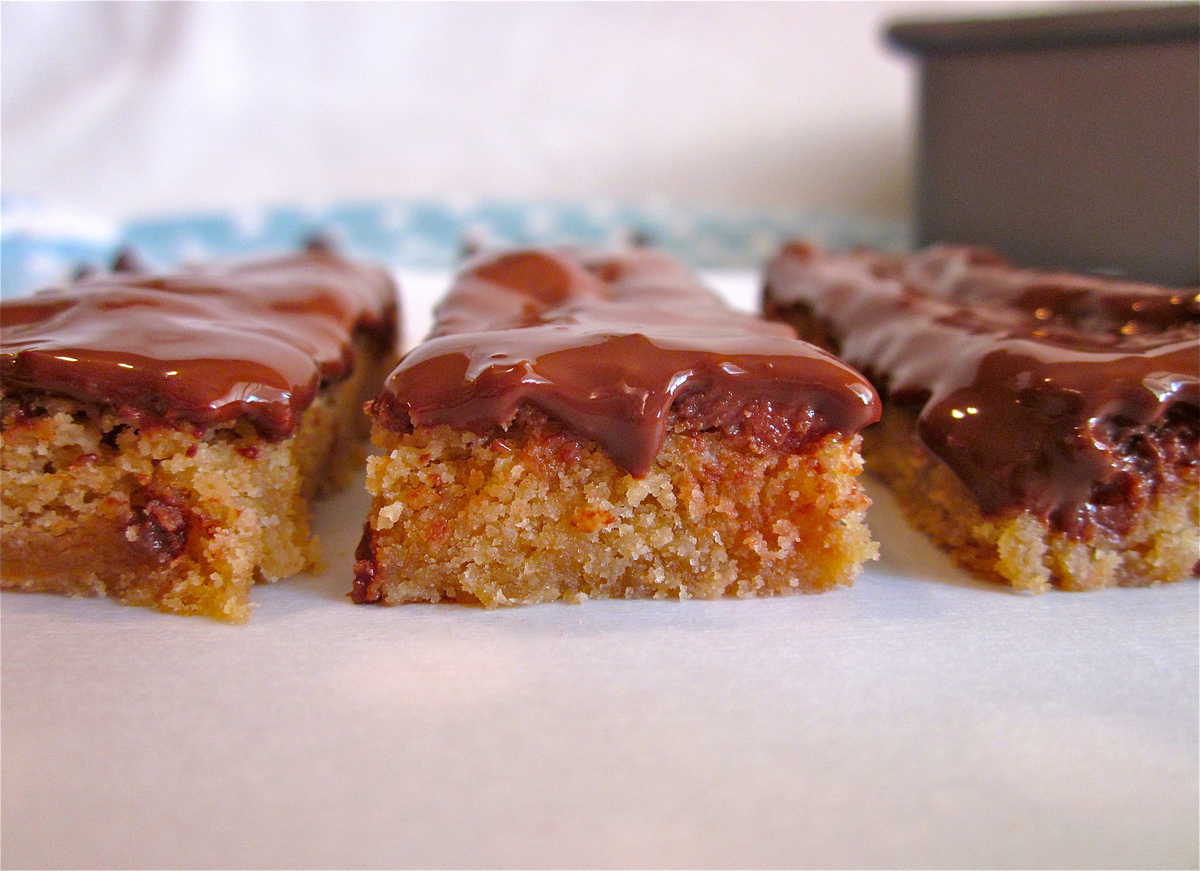 These Almond Roca Bars are another classic from Eric's family. They are addictive because they are so fast. They are literally done in 20 minutes. And they are sooooo good. I usually under bake them so that they stay soft for days. Yum.
Happy birthday Charlotte! And happy sandwich, Eric! I hope that PB&J was worth the effort.

Almond Roca Bars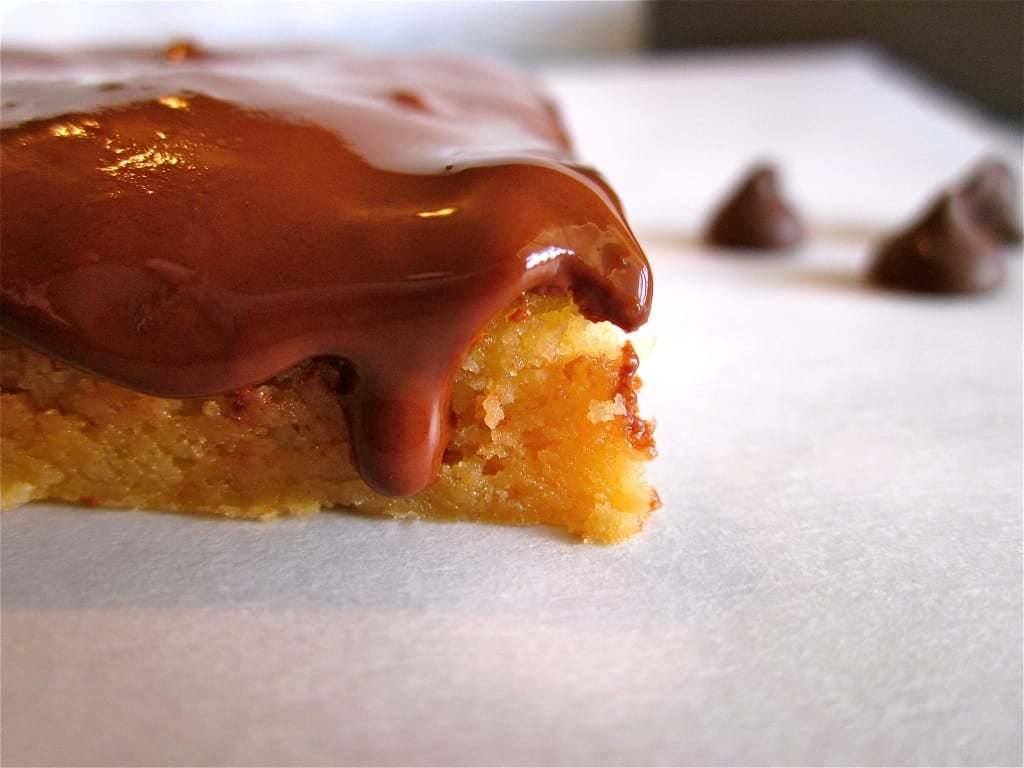 Almond Roca Bars: the easiest dessert to make! They are done in 20 minutes. Buttery shortbread flavored with almond, topped with chocolate!
Ingredients
1

cup

butter

,

2 sticks

1/2

cup

white sugar

1/2

cup

brown sugar

,

packed

1

egg

1/4

teaspoon

salt

1

teaspoon

almond extract

2

cups

flour

1 & 1/2 or 2

cups

chocolate chips
Instructions
Beat butter with sugars. Add egg, almond, and salt. Beat in flour. Spread in a 9x13 pan. (Wet your fingers if the dough sticks).

Bake at 350 for 13-15 minutes, or until it is set on the edges (and set in the middle, too, if you like them to be a little crispy).

Sprinkle generously with chocolate chips immediately after baking. Let it sit for 10 minutes or so (this is hard.

Sometimes I cheat and stick it back in the still-warm oven, but if you do this only leave it in for about a minute or two, otherwise your chocolate will get all weird on you.)

Spread the chips around when they have melted.

Don't eat all at one time.
Nutrition
Serving:
1
bar
|
Calories:
455
kcal
|
Carbohydrates:
55
g
|
Protein:
3
g
|
Fat:
26
g
|
Saturated Fat:
16
g
|
Polyunsaturated Fat:
1
g
|
Monounsaturated Fat:
4
g
|
Trans Fat:
1
g
|
Cholesterol:
64
mg
|
Sodium:
204
mg
|
Potassium:
45
mg
|
Fiber:
1
g
|
Sugar:
37
g
|
Vitamin A:
493
IU
|
Calcium:
17
mg
|
Iron:
1
mg