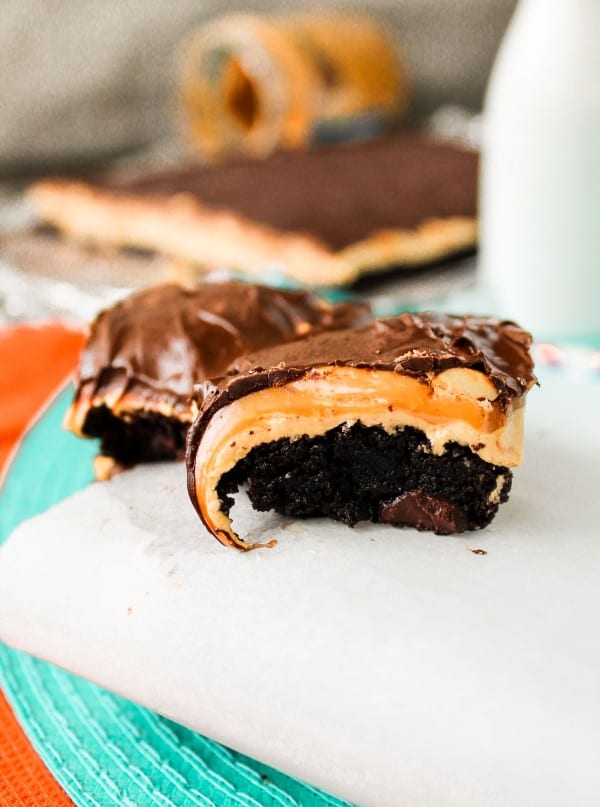 My sister Laura was driving me home from the airport the other night when she suddenly felt like she couldn't see the road very well. And that's when we realized…no headlights. NO LIGHTS!!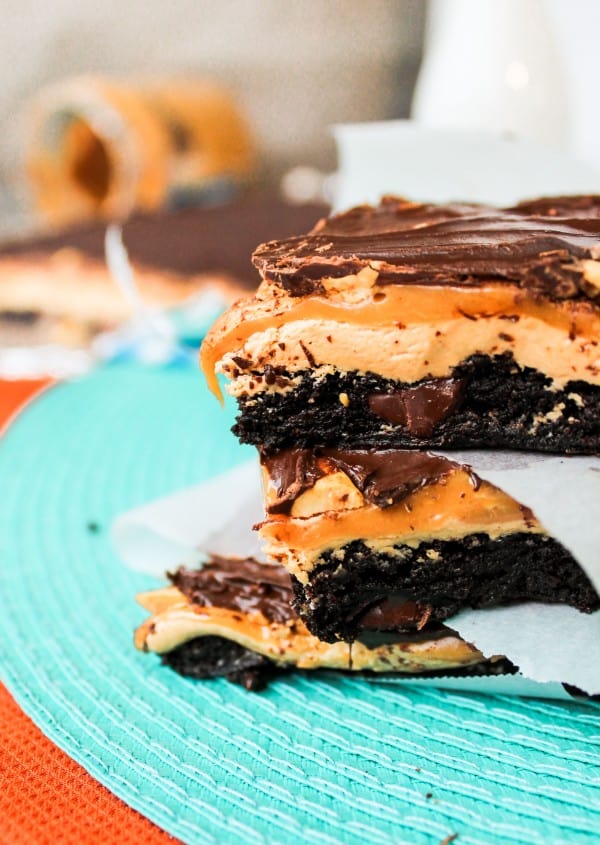 Moments later we had a sisterly-bonding moment when we realized that we had both assumed all the flashing lights were the result of a bumpy road. You know when there is a bump in the road and the headlights of the oncoming cars flash at you?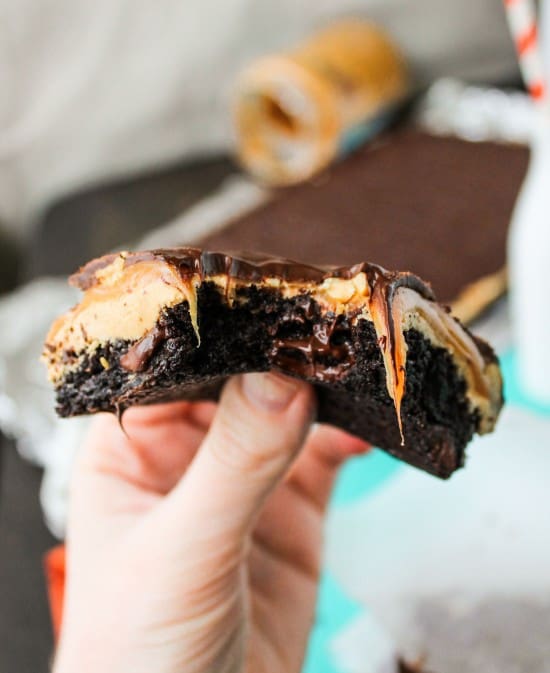 Yeah, no. We're just idiots who can't even tell when people are trying to flash us to warn us that HELLO, we have no lights on. They would be even more enraged if they found out our reasoning. "This idiot doesn't even have their lights on when it's pitch black outside, and when I flash them they think it's a BUMPY ROAD??"
Lest you think me rude for cutting Laura no slack, let me set you straight: I've been pulled over 2 times in my entire life. BOTH times were because I had no lights on in the middle of the night. What is it with me?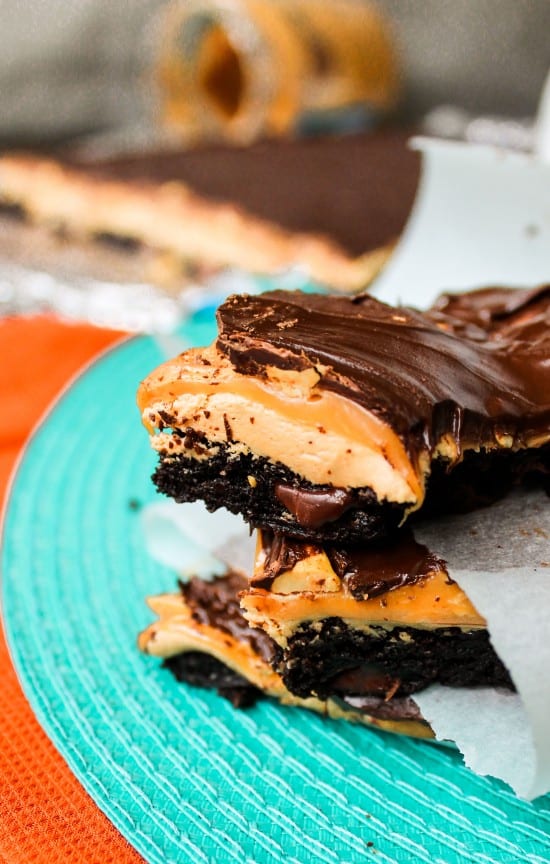 The first time was like 2 weeks after I got my license when I was 16. I was driving myself home from a church activity and the guy pulls me over. "So where are you coming from?" Church. "You been drinking?" Horrified. NO! I'm Mormon, I don't do that! "Why aren't your lights on?" There were street lamps…?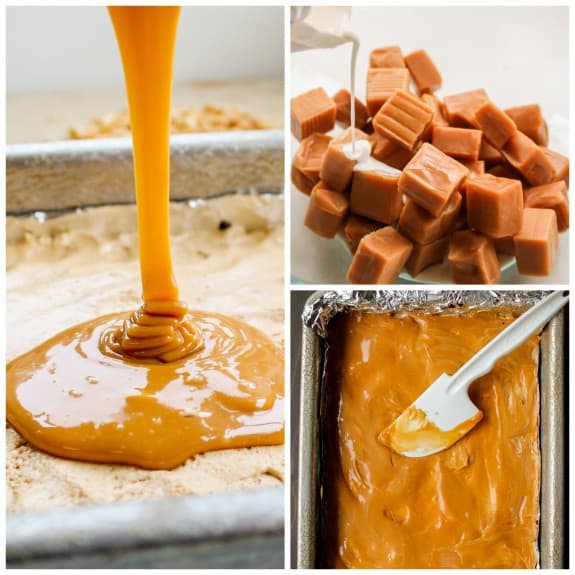 The other time was a few years later in college. My boyfriend had just broken up with me so I was crying and my face was all red and gross and I'm hysterical and the cop's like, "You been drinking?" and I'm like No, I'm Mormon! But he wasn't buying it, I had to watch his pen as he waved it in my face.
I honestly don't blame him. I probably looked like a total meth-head driving around in the middle of the night with no lights on and that frenzied look in my eye. Drugs and 10-minutes-post-breakup look pretty much the same, right?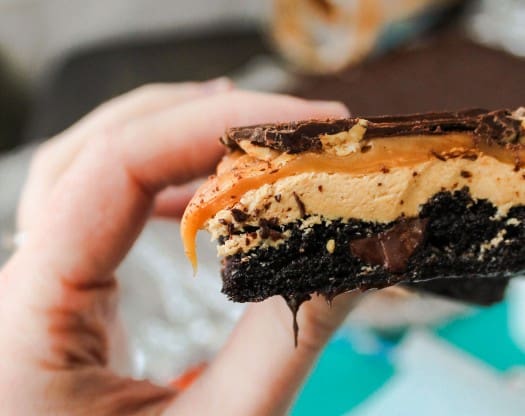 I never liked Snickers very much until I was in the Dominican Republic one summer for an internship and for some reason decided to buy one from a beach shop. It was not air conditioned and so the Snickers was completely melted. It was amazing. I realized that I loved Snickers, but only when they are warm enough that you need a fork to eat it.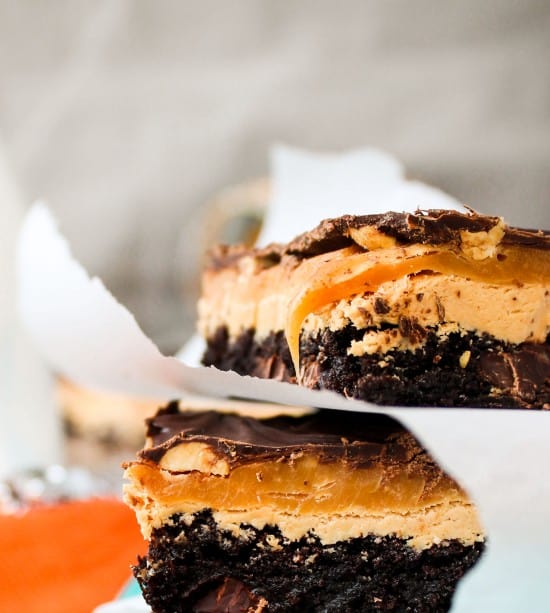 Enter these Snickers Brownie Bars. You can eat them melty if you want, without being that freak who is microwaving their Snickers bar and eating it with a fork. (Seinfeld, anyone?) Oh, and did I mention the brownie layer? Umm, yeah. The nougat layer is just marshmallow creme mixed with peanut butter, and it is awesome. I'm trying figure out what else I can put it on now. Apples? Sandwiches? My finger? Yes.
Do you guys give up? Or are you thirsty for more?
Facebook | Pinterest | Instagram | Twitter

Snickers Brownie Bars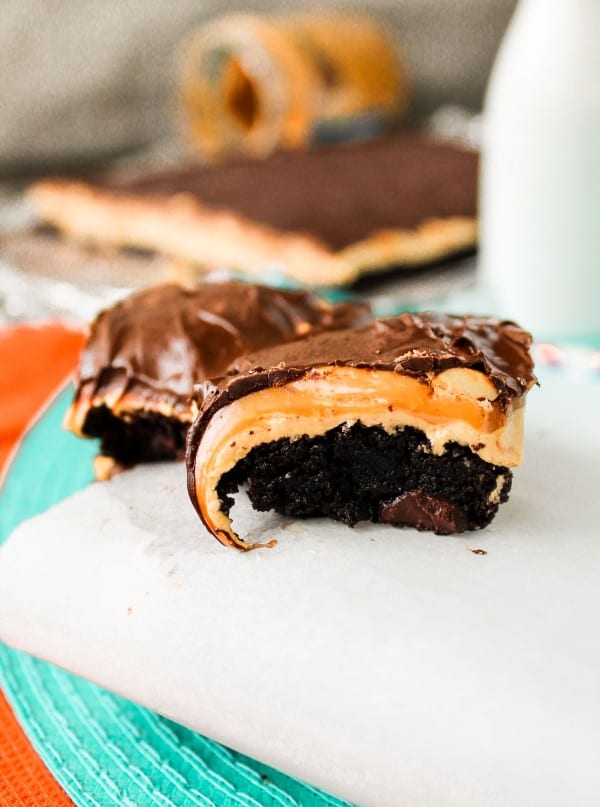 Snickers brownie bars. Did I mention the brownie layer? Umm, yeah. The nougat layer is just marshmallow creme mixed with peanut butter, and it is awesome.
Ingredients
1

18-oz box

brownie mix

,

plus ingredients on back of box

1

7-oz jar

marshmallow crème

1

cup

creamy peanut butter

1

11-oz package

vanilla caramels

,

about 40

1

tablespoon

heavy cream

1

cup

dry roasted peanuts

,

or less to taste, roughly chopped

1

cup

semi-sweet chocolate chips
Instructions
Prepare your brownie mix according to package directions. (You could use a homemade recipe too, as long as it fits in a 9x13 pan.)

Line a 9x13 inch pan with foil. Spray with nonstick spray. Spread the brownie batter into the pan, then bake according to package directions, until a toothpick comes out clean. Cool the brownies for at least an hour or two.

With a mixer or by hand, combine the marshmallow creme and the peanut butter. Spread this over the cooled brownies. I found it easiest to use my hands for this step.

In a microwave safe bowl, add the unwrapped caramels and the cream. Microwave for 1 minute, then stir. Microwave in 20 second intervals until the caramel is smooth.

Drizzle the caramel evenly over the nougat layer, then quickly spread it with a rubber spatula. Move fast before it starts to harden.

Press the chopped nuts into the caramel with your hands.

Sprinkle the bars evenly with about 1 cup of chocolate chips. Turn on your broiler and put the bars directly under the heat on the highest rack for a couple minutes. DO NOT walk away. You have to sit and watch it. Once the chocolate chips look melted, take the pan out and spread the chocolate with a rubber spatula. If they are not melted enough, just pop it back under the broiler for another minute. (You could totally just melt the chocolate in the microwave and spread it. This is my lazy self trying to save one more dish to wash.)

Let the chocolate cool. You can put it in the fridge or freezer to speed this up.

Lift the foil from the pan to cut the bars. Store the bars at room temperature. Serve with milk :)
Notes
My brownie mix had chocolate chips in the mix, which is why you see melted chocolate in that layer in the pictures. If you want that and your brownie mix doesn't come with chocolate chips, just mix in a half cup or so before you bake it.
Marshmallow creme tip: remove ALL the foil from the safety seal. Microwave the jar for about 15 seconds, or until you see the fluff just start to rise above the jar. Then scoop it out with a spatula. SO much easier.
The original recipe called for 1 1/4 cups peanuts. I didn't have that much and preferred less anyway. Use however much looks good to you.
Source: adapted from the lovely Hayley over at Domestic Rebel
Nutrition
Serving:
1
slice
|
Calories:
219
kcal
|
Carbohydrates:
11
g
|
Protein:
7
g
|
Fat:
17
g
|
Saturated Fat:
5
g
|
Polyunsaturated Fat:
4
g
|
Monounsaturated Fat:
8
g
|
Trans Fat:
1
g
|
Cholesterol:
2
mg
|
Sodium:
139
mg
|
Potassium:
231
mg
|
Fiber:
3
g
|
Sugar:
6
g
|
Vitamin A:
19
IU
|
Vitamin C:
1
mg
|
Calcium:
20
mg
|
Iron:
1
mg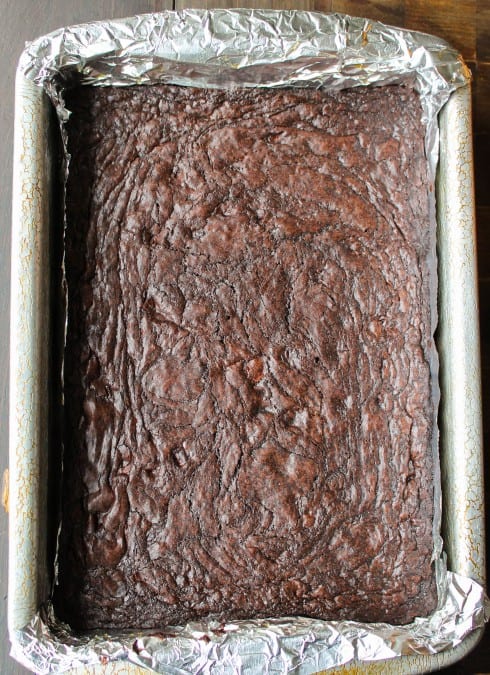 Start out with a basic brownie mix. Bake it up just like normal. Add chocolate chips if that's your thing.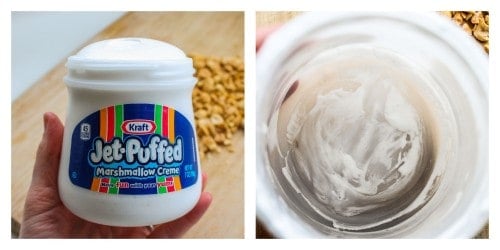 Grab some marshmallow creme. Here's my tip: remove all the foil from the lid, put it in the microwave for 15-30 seconds until it starts to puff up like that, then use a spatula to get it out. You will never go back.
Mix that up with some peanut butter, and don't bother getting a new spatula because if you end up with a little marshmallow creme in your peanut butter jar…well I just don't see how that could be a bad thing.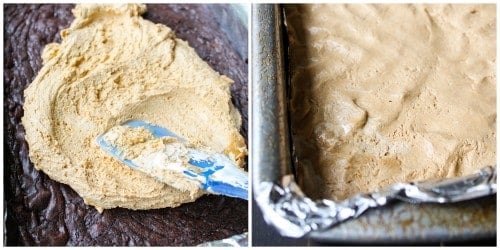 Spread the "nougat" layer on top of the brownies. I used my fingers.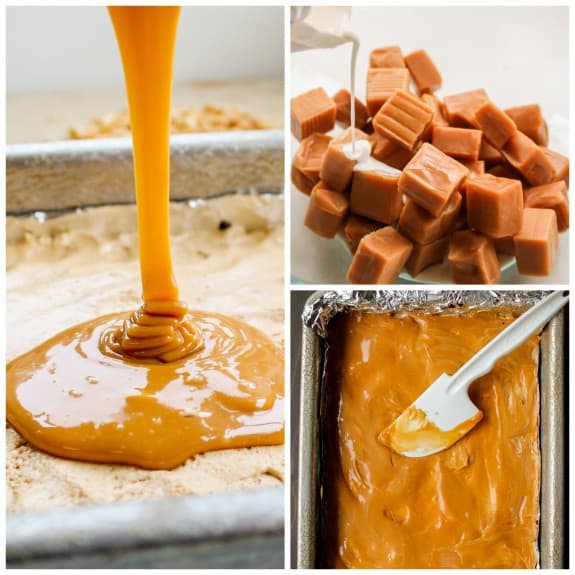 Then melt up your caramel and spread that over the top. Spread it fast! Drizzle it all over the pan, not in one shot like this. Whatever you do, DON'T stop to take a picture.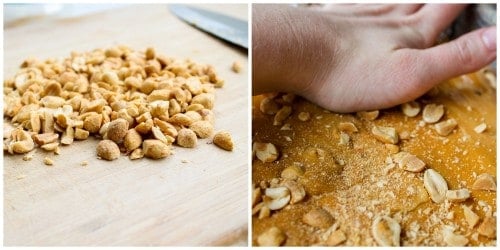 Chop up some peanuts and press them into the caramel. I used maybe 3/4 cup, you can use however much looks good.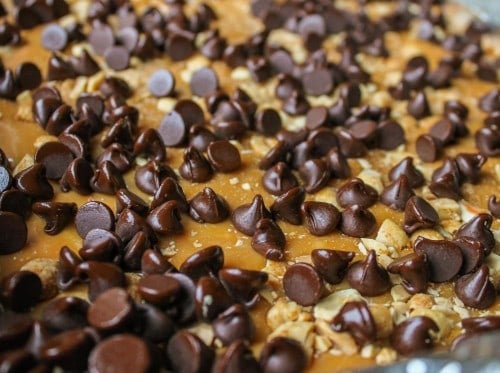 Add a cup of chocolate chips on top and broil it for a couple minutes until they are spreadable. Use more chocolate chips if you want, this only makes a thin layer that is kind of a pain to spread, but I didn't want a thick layer. Don't walk away from the broiler! Really. Let cool, then EAT!