Pumpkin Oatmeal White Chocolate Chip Cookies and my 2-year Blog Anniversary!
Don't forget to enter my giveaway! See below! This giveaway is now closed. The winner is Rissa, the first commenter! She says: "Karen, I love reading and you crack me up! I will first use my silpat mat to make all of my friends and neighbors terribly jealous by flaunting it in front of them shamelessly…and then I will bake these cookies!" Congrats Rissa!!
Two years ago today I published my first blog post on this little site. I wrote about these Pumpkin Oatmeal White Chocolate Chip Cookies, and about how I brought a plate over to my neighbor and he answered the door with nothing but a towel on. (What can I say, these cookies just bring out the best in people. Or maybe the worst?)
I thought hard about starting a food blog. Too hard. For weeks. It sounded like an awful lot of work, plus there was the fact that I had no photography skills whatsoever. It was impossible. So I decided not to do it. Not worth the time investment and the hassle.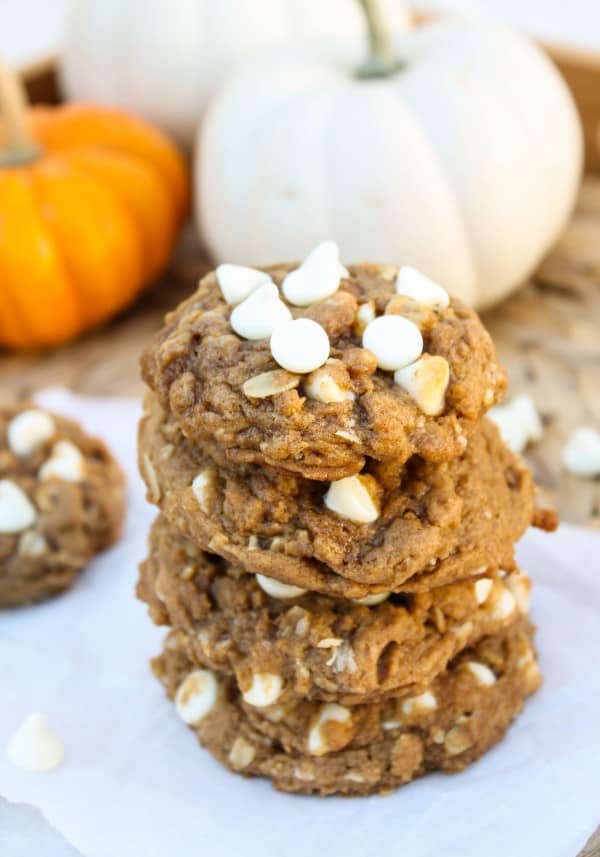 But then I changed my mind. On October 4th, apparently. I remember pretty much thinking, "Why not. What the heck." I had stressed previously about what title I would give it, but then I decided not to care and went with the first name that popped into my head: The Food Charlatan. Because I seriously have no idea what I'm doing; I'm a quack.
Yet here I am, 2 years later, posting away. I love this little food blog. Sometimes it loves me back. Sometimes it kicks me in the butt. (Don't worry, most of the time we are friends.)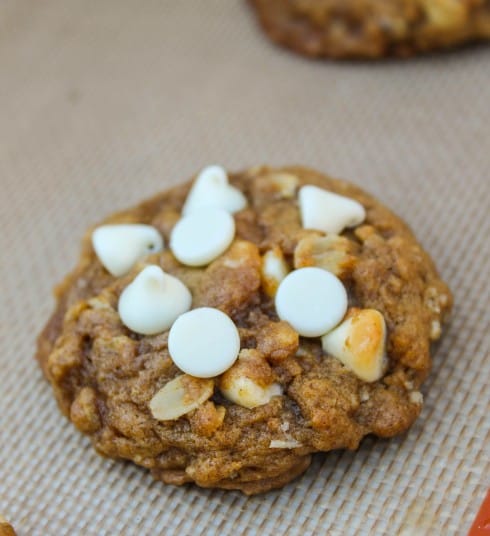 What I love most is you, though. Now don't worry, I'm not going to get all sappy on you, but really, this blog would be totally lame if you didn't read it. I wouldn't be writing it if I didn't think anyone would read it. (L'art pour l'art? Nah. :) Thank you for all the comments, emails, and support.
Now it's time for some pay back! I'm doing a fun little giveaway to celebrate my 2 year anniversary. The lucky winner will receive a Silpat Non-Stick Baking Mat: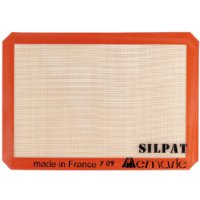 Woohoo! I love my Silpat. I recently (okay, it was today) ruined a batch of cookies (okay, these ones). They spread out so terribly in the oven, they looked like soup. But instead of having to spend an hour scraping them off the pan…I used a spatula to easily lift that ugly mess off of my beautiful silpat. (I realized later that the reason for my cookie fail was because I forgot to add the bowl of dry ingredients that I had mixed together. Like, you know, the flour and stuff. Just forgot. Yeah…it's been one of those days.)
Anyway, the point is, you could OWN one of these beautiful mats if you win. All you have to do is:
1) be awesome (check)
2) leave a comment on this post saying what you will use your Silpat for first!
3) Like my Facebook page if you haven't already
4) follow me on Pinterest if you haven't already
And that's it! I will choose the winner (using Random.org) on Tuesday, October 8th, at 9pm PDT. I will contact the winner via email, and if I don't get a response within 48 hours I will select another winner. No international entries, sorry. This giveaway is now closed.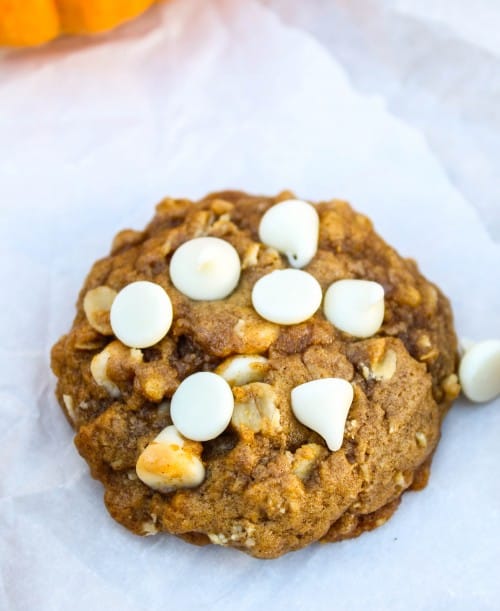 So, these cookies. I made these 2 years ago because I was obsessed with Paradise Cafe's Pumpkin Oatmeal White Chocolate Chip Cookies. They were huge, and puffy, and not cakey, just chewy and fall and delicious. I recreated them and that was my first recipe on this blog. Here's the picture: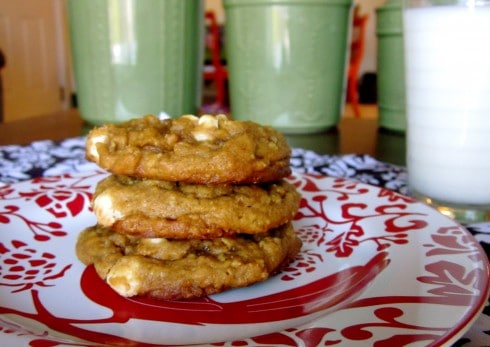 I still wouldn't say I'm a fabulous photographer, but I see at least a leeeeetle bit of improvement.
I made them again a few days ago, and either I made them wrong or I have become a huge cookie snob over the last 2 years. (I'm pretty sure it's the latter…) So I majorly revamped the recipe and am presenting it to you again. It really is way better. This cookie is not cakey, but it is not even close to being crispy. Just deliciously chewy. Perfect cookie texture, with that amazing pumpkin flavor. I love fall!!!
I'm going to make you click over for the recipe (sorry!) because it's important to me to preserve my old blog posts. A blog is a journey, they say, and I don't want to delete my first post (for posterity's sake, you know.) And I don't want to have 2 versions of a recipe on my site.
Enjoy your weekend everybody! Happy Fall! Good luck!
Click here for the recipe.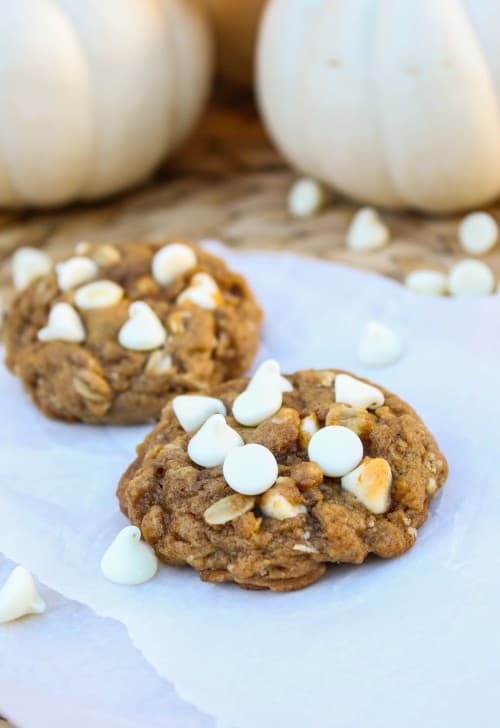 We are a participant in the Amazon Services LLC Associates Program, an affiliate advertising program designed to provide a means for us to earn fees by linking to Amazon.com and affiliated sites.