So, have you all recovered from last night's indigestion?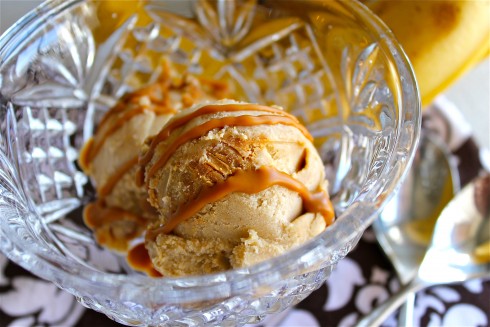 Don't you just love American holidays? Not that the Super Bowl is a holiday, but it's still a food event just like Thanksgiving and Christmas. We hang out with friends and family and eat until we're sick. I really can't think of anything I would rather be doing.
Last night we headed over to my sister Nikki's house because they just bought a TV that is taller than Charlotte. Seriously, I'm not exaggerating. I felt like I was in Best Buy.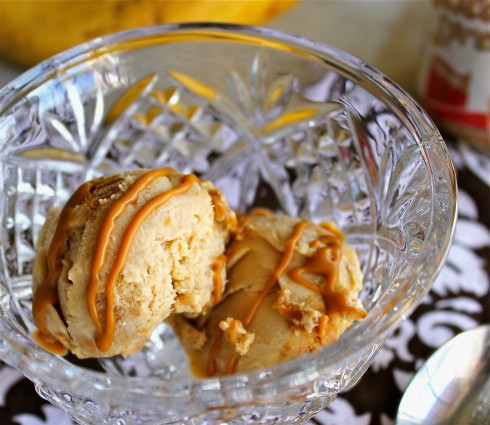 Somehow the conversation (I should clarify that only the females were conversing. The men only spoke up when they felt the need to shout at the females to be quiet, or after a touchdown. Although I don't know if the latter can be called talking, it sounded more like Indian war-cries. With the dance to match.)
Anyway, the female conversation turned to our respective awkward-pubescent stages. Nikki's husband has twin sisters, and they were trying to convince us that the attention they got as identical twins made their awkward stage all the worse. That's when Nikki chimed in, "No, Karen's got you beat on this one." I'm glad to know that I was so horrifying as an 11 year old that I made these kind of lasting impressions. It's like in Mulan when her Dad basically tells her that she hasn't bloomed yet but when she does she's gonna be "the most beautiful of all." At least that's what I tell myself.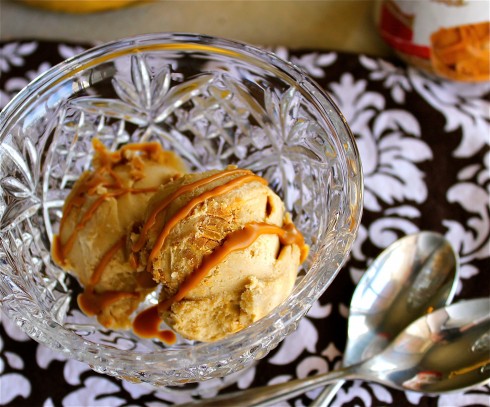 So raise your hand if you want some ice cream that's good for you. And actually tastes like ice cream. I swear I am not making this up. This is all over the internet, with good reason. Who knew that blended frozen bananas would taste exactly like ice cream? It's amazing. If you don't like bananas, don't try this. It tastes just like bananas, except in ice cream form. I feel stupid saying that, but I don't want to disappoint you. (Like all the pins you see on Pinterest that try to convince you that cauliflower tastes like mashed potatoes…we all know that's just wrong.) My favorite way to eat bananas is when they are dipped in Biscoff, so this ice cream is like the more awesome version of my favorite snack.
Five-Minute Healthy Banana Ice Cream with Biscoff Swirls

Source: Pennies on a Platter
Makes 4 half-cup servings.
Note: This recipe can of course be adapted to include whatever you want. Instead of Biscoff you could try Nutella, peanut butter, hot fudge, or whatever you think of that would taste good with bananas. Nikki over at Pennies on a Platter also made a Chunky Monkey version you should check out. Yum!
3 bananas (mine were pretty ripe, but I don't think it matters too much.)
3 or 4 tablespoons Biscoff Spread
Peel the bananas and slice them into 1/2 inch disks. Spread them on a baking sheet covered with parchment paper and freeze for about 2-3 hours. (At this point you can either make the ice cream or throw the frozen bananas in a ziplock and save for later.)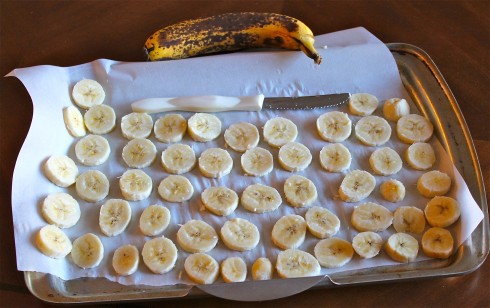 Place frozen banana slices in a food processor or blender and blend until smooth, scraping the sides as necessary. Add the Biscoff to taste; you can either swirl it in with a spoon or blend it so that it is fully incorporated. I melted some Biscoff in the microwave and drizzled it over the top.
If you serve this immediately, your ice cream will be pretty soft, looking more like this: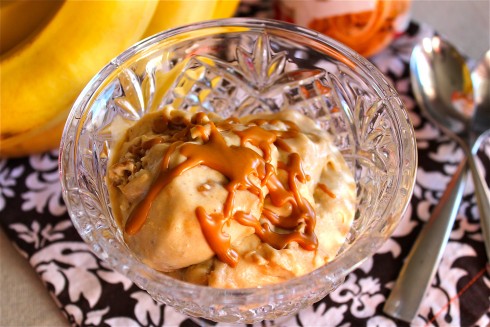 I stuck mine in a tupperware in the freezer for several more hours to achieve true ice-cream consistency.