Your favorite queso dip, turned into a quick and easy dinner! (Don't you wish you could always eat dip for dinner?) This potato soup is full of mild peppers and cheese and is SO satisfying!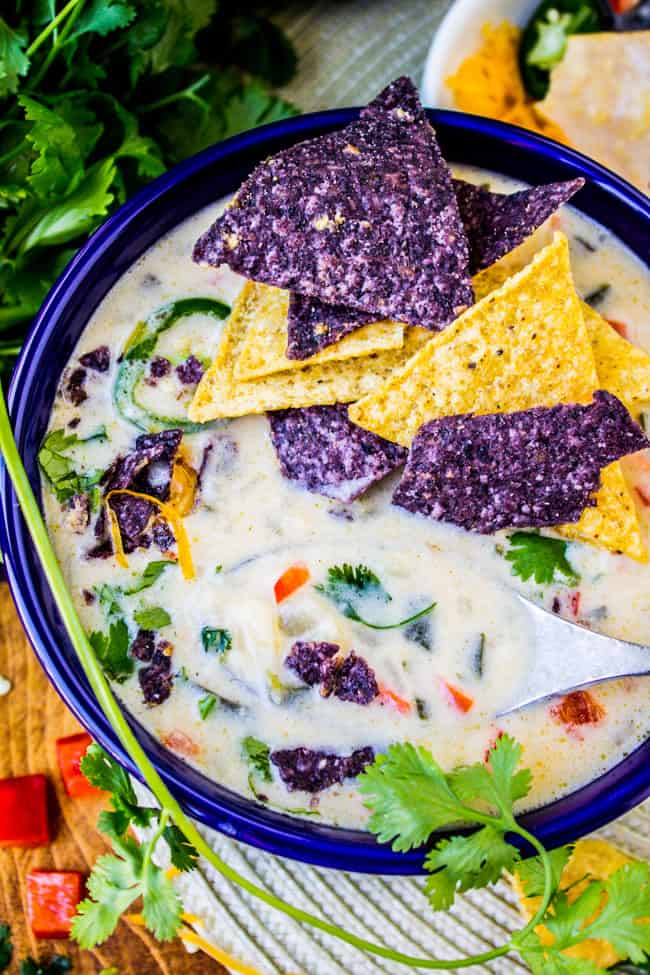 The other day I was scrolling through Facebook and saw this post from someone on a neighborhood mom's group I'm in:
"Tonight I made warm quinoa salad with sun dried tomatoes, artichoke hearts, kale and chicken. My children literally cried until they fell out of their chairs. My sister was over for dinner, she thanks us for the continuous stream of birth control inducing experiences."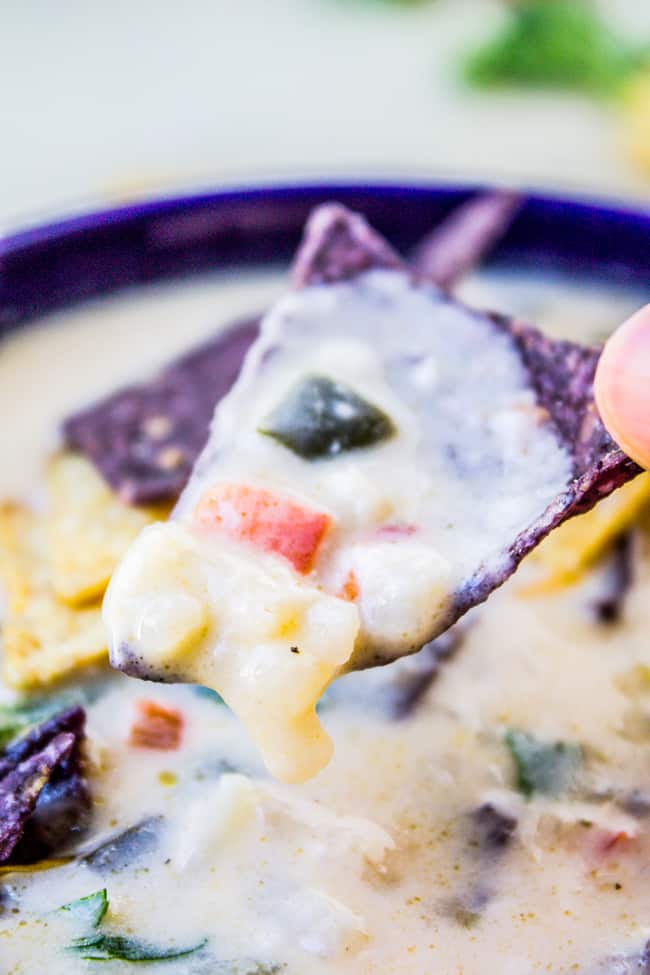 I busted up laughing when I read this because can I just say, SAME STORY going on over here. Tonight I thawed out some Ham Mac and Cheese Soup that I had tucked away in the freezer. A kid's dream dinner, right?? Mac and Cheese, in soup form. It's not even green. But nooooo. You would have thought I was ACTUALLY twisting Charlotte's arm.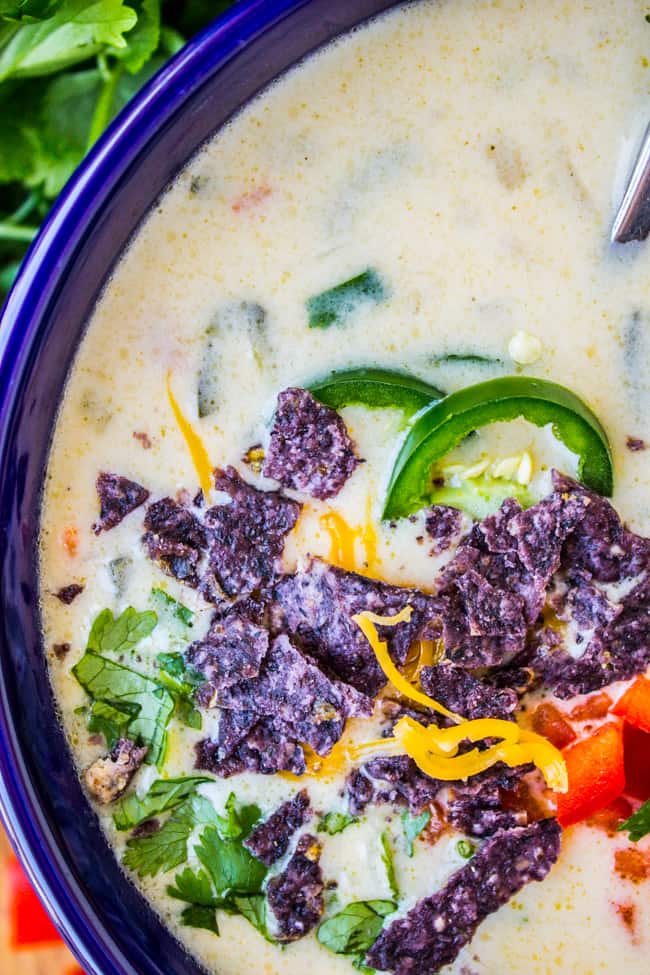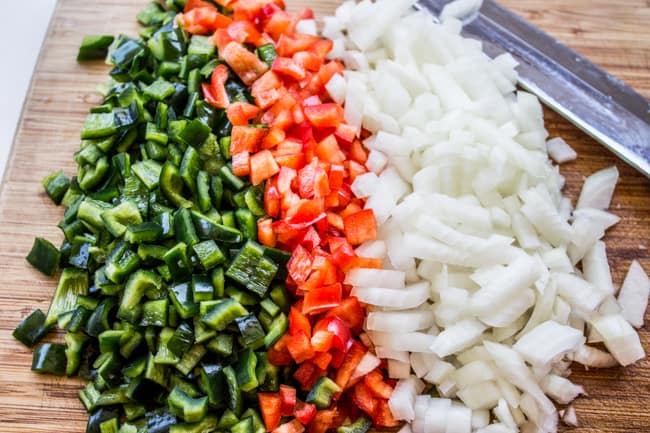 Although I probably should cut her some slack because she's sick right now. Today we made a cake together, and later I was shooting it. She asked what it was and I said, the cake we made together! Want some? and she said NO. What? That's when you know the tummy ache is real I guess. Poor thing.
I made this Queso Dip Potato Soup a few weeks ago and my kids ate it right up. When I chose this recipe I was expecting to like it, but I didn't expect to LOVE it. It is so good! And super easy. And cheesy. It is also vegetarian if you swap out the chicken broth for vegetable broth. It really does taste just like Queso Dip. Who doesn't love Queso Dip, right?? Now you can have it for dinner.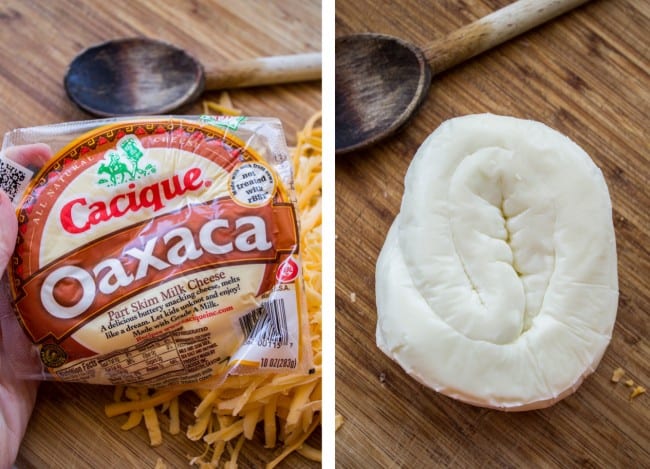 Have you guys ever tried Oaxaca cheese? (wah-ha-ka) I thought Eric was going to die of cheesy happiness when he saw that I had bought this. He lived in Mexico for 2 years while serving a mission for our church, and this is the kind of cheese they use there. We made a ton of quesadillas with the cheese that we didn't use in the soup, and dipped them in. Crunchy, cheesy perfection. You will not believe the cheese stretch you will get from quesadillas made with Oaxaca.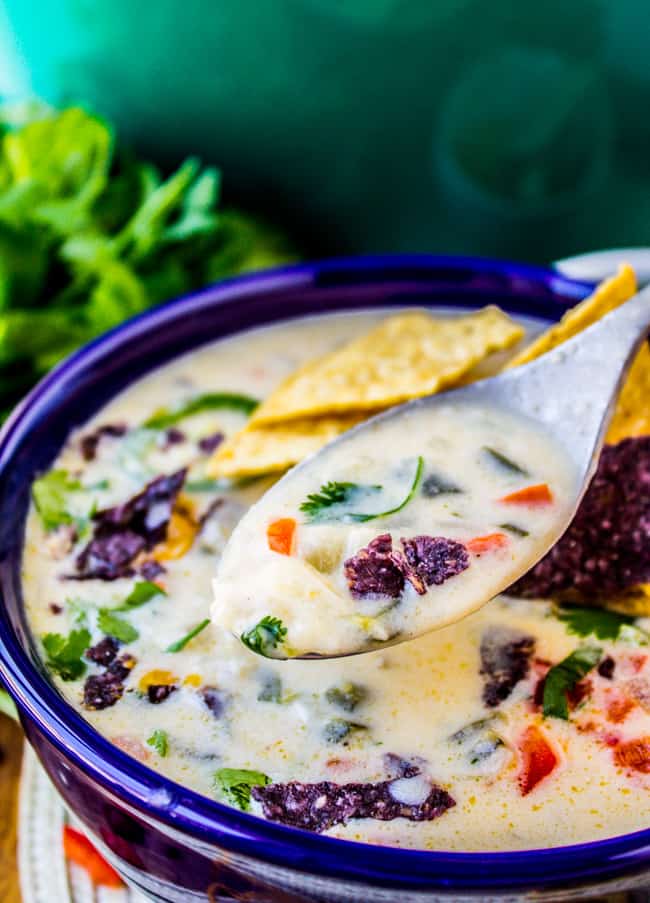 So far my kids have never rejected cheesy quesadillas, no matter how sick they are. Pair it with this soup and you might just have a winner! Or maybe your kids will still cry until they fall off their chairs. You just never know.
Do you guys give up? Or are you thirsty for more?
Facebook | Pinterest | Instagram | Twitter

Easy Queso Dip Potato Soup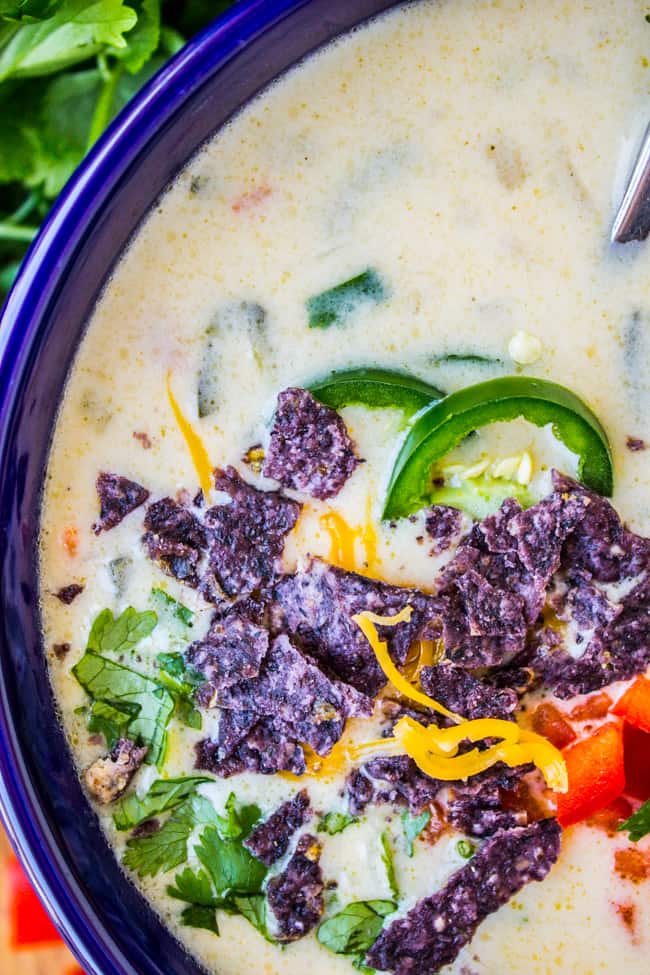 Your favorite queso dip, turned into a quick and easy dinner! (Don't you wish you could always eat dip for dinner?) This potato soup is full of mild peppers and cheese and is SO satisfying! 
Ingredients
1/4

cup

butter

1

cup

red bell pepper

,

finely chopped

1

medium

onion

,

chopped

3

poblano peppers

,

seeded and finely chopped*

2

garlic cloves

,

minced

10

ounces

frozen Southwestern-style hash brown potatoes

,

1/2 package

1

teaspoon

cumin

4

cups

chicken broth

1/3

cup

flour

1 & 1/2

cups

milk

1

cup

half and half

1

cup

shredded asadero (Oaxaca) cheese**

,

4 ounces

1

cup

shredded sharp cheddar cheese

,

4 ounces

1/2

teaspoon

salt

,

or more to taste

blue tortilla chips

,

To garnish: red bell pepper, red onion, sliced jalapeno, cilantro
Instructions
Heat the butter over medium-high heat in a large soup pot. When it is hot, add bell pepper, onion, poblano peppers, and garlic.

Saute until onions are translucent, about 5 minutes.

Add potatoes and cumin and saute another 5 minutes or until tender.

Slowly stir in chicken broth, scraping the bottom of the pot to stir up the bits. Bring to a boil, then reduce heat to low. Cover and simmer 25-30 minutes.

In a small bowl whisk flour, milk, and half and half. Turn the heat up to medium and add the milk mixture. Stir constantly for 5 minutes or until thickened. Reduce heat to low.

Add all the shredded cheese and cook on low, stirring constantly until cheese is melted.

Garnish with tons of cilantro and more cheese!

This soup does great in the freezer. Just heat it back up and serve when you want it!
Nutrition
Serving:
0.5
cup
|
Calories:
357
kcal
|
Carbohydrates:
20
g
|
Protein:
15
g
|
Fat:
25
g
|
Saturated Fat:
16
g
|
Polyunsaturated Fat:
1
g
|
Monounsaturated Fat:
4
g
|
Trans Fat:
1
g
|
Cholesterol:
56
mg
|
Sodium:
1021
mg
|
Potassium:
461
mg
|
Fiber:
2
g
|
Sugar:
5
g
|
Vitamin A:
1260
IU
|
Vitamin C:
72
mg
|
Calcium:
227
mg
|
Iron:
1
mg
I can't get enough soup this fall!
Cowboy Pinto Bean Soup (Slow Cooker) <<this is a classic in Eric's family! He grew up eating this.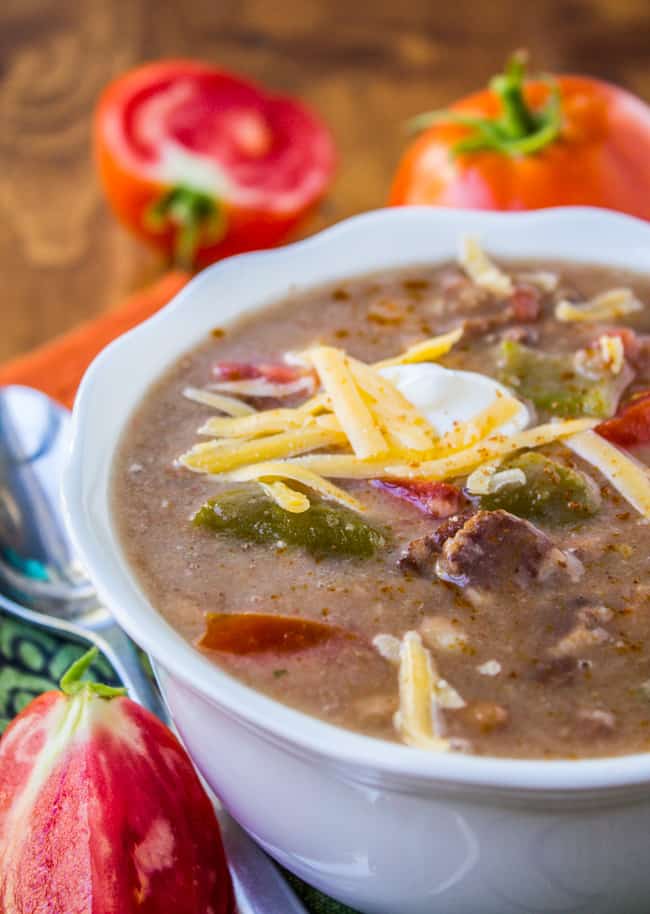 Cream Cheese Chicken Chili << this is seriously one of the easiest meals you will ever make. And sooo good…can be eaten as a soup or your could serve it as a dip!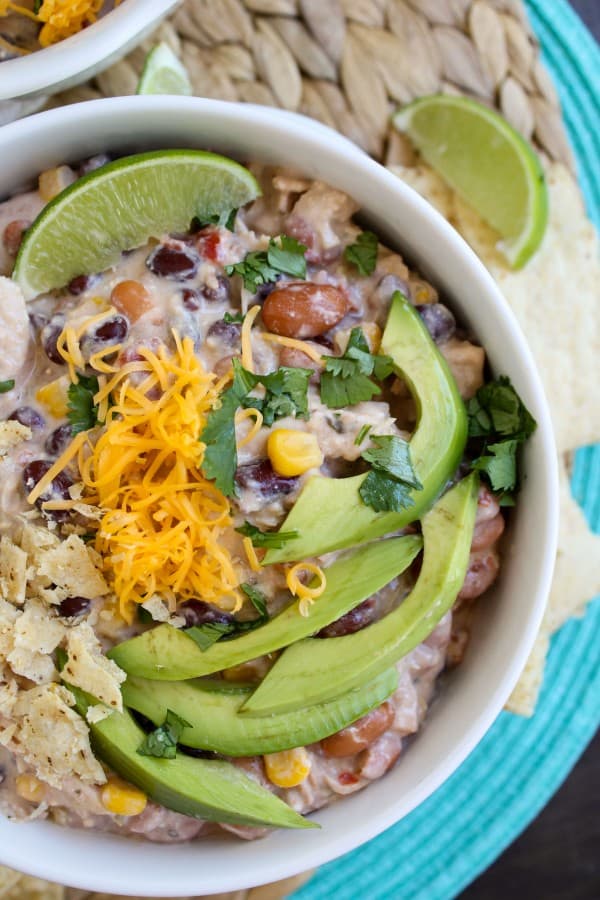 Ham and Potato Soup << Just because I used to not know how to take pictures doesn't mean I used to not know how to make good soup. This one's legit.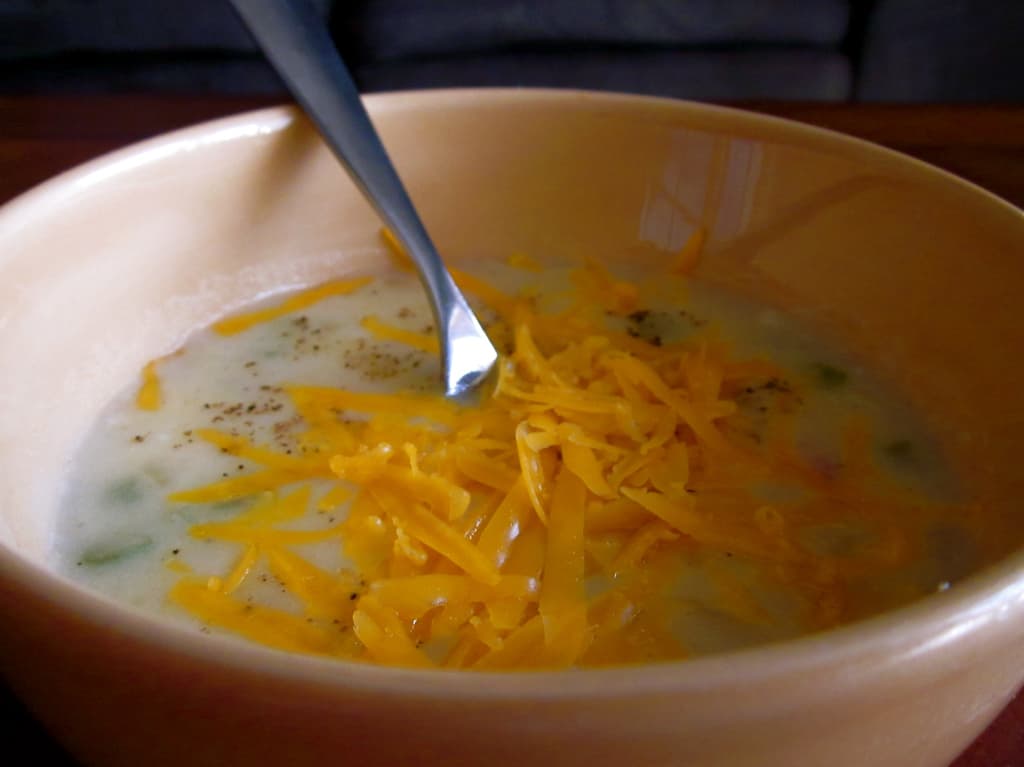 Chicken Enchilada Soup << Another family classic. This soup has masa in it that makes it so enchilada-y! It's delicious.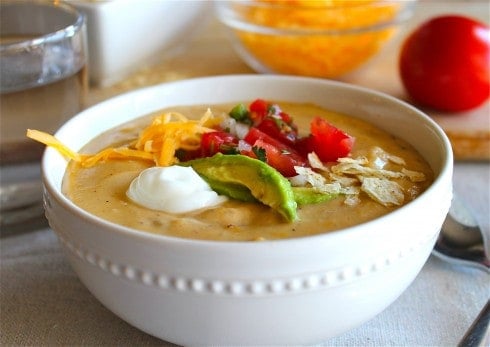 Kay so now you want more queso right? (ok. That was bad.)
Queso Dip from Two Peas and Their Pod
Cheesy Pepper Jack Potato Chowder from Iowa Girl Eats
Slow Cooker Taco Queso Dip from No. 2 Pencil Blog