This classic ham and potato soup will warm your soul on those days you just need a yummy bowl of comfort food!
Charlotte is so dang cute.  She is almost 8 months old now and is crawling all over. (Well, more like inch-worming all over, but it works.) You should have seen her face when she discovered the kitchen the other day.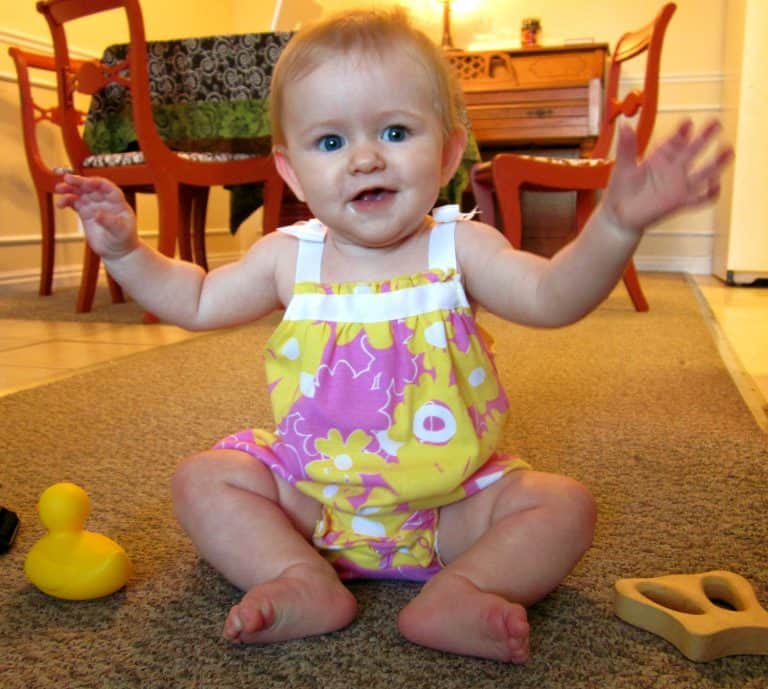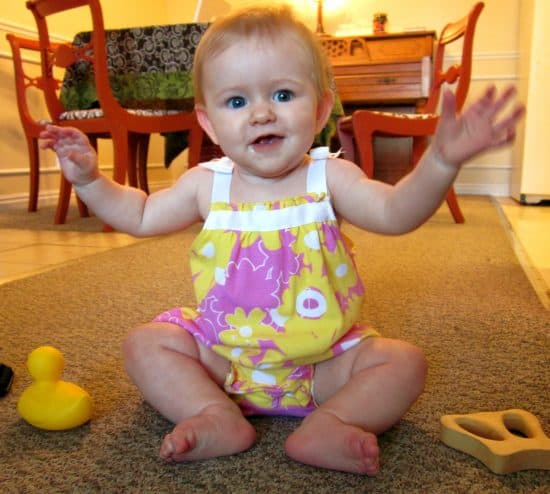 I am so paranoid that she is going to choke on something and have tried my best to get everything tasty-looking off the floor, (she usually helps me find them, like huge staples from our crappy carpet, and the grout that is coming loose on our entry-way tiles) but yesterday my worst fears came true.  She was on the floor literally at my feet while I was doing my hair when she started making these awful choking noises.  I freaked out.  I flipped her over so that her stomach was on my forearm, tilted her down and started whacking her on the back (don't judge, I know I was probably doing the wrong thing.  I need to take a kid-choking class.  Except that makes it sound like a class where they teach you how to choke kids.  You know what I mean.) Nothing came out.  I swept her mouth with my finger.  Nothing.
But then she started breathing normally.  I checked her mouth again and again to see if she was still holding whatever it was in there, but couldn't find anything.  I guess I'll never know.  Scariest moment of my life I think.  Now I can relate to how my sister Nikki felt when her son was choking on a piece of tape.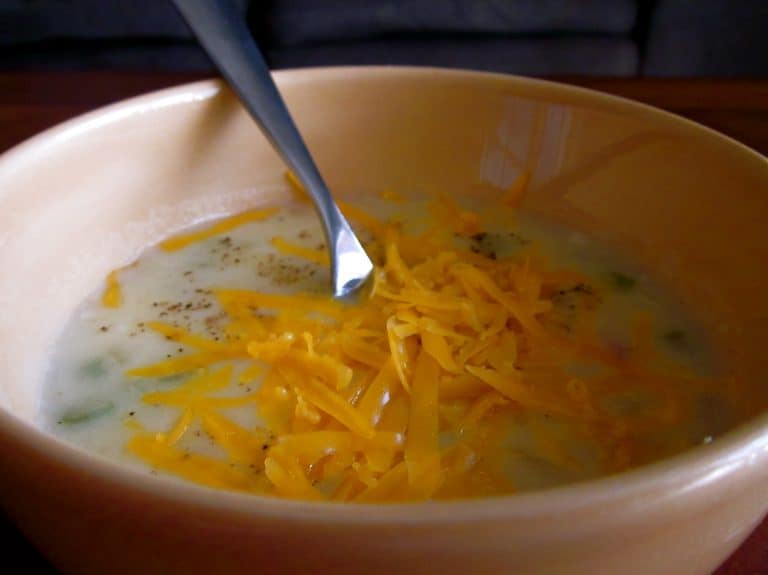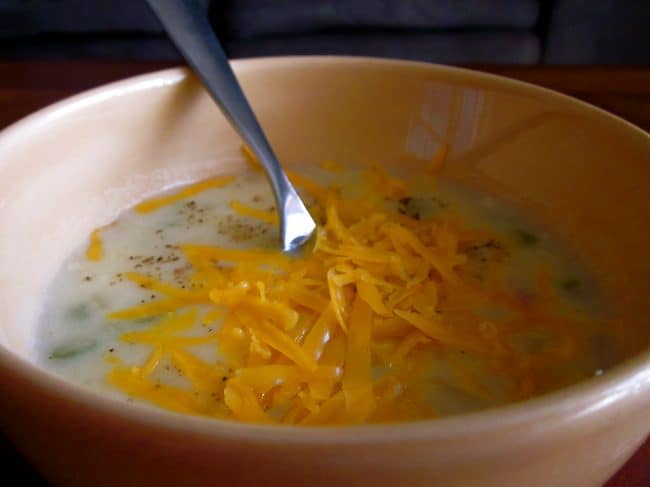 How to make Ham and Potato Soup
If you have a life or death situation anytime soon, keep this soup recipe on hand to cheer you up afterward.  It comes together quickly and tastes fabulous on a cold day (like the ones we are already having in Utah…)
Ham and Potato Soup
Source: Allrecipes.com
3 1/2 cups peeled and diced potatoes
1/3 cup diced celery
1/3 cup finely chopped onion
3/4 cup diced cooked ham
3 1/4 cups water
2 tablespoons chicken bouillon granules
1/2 teaspoon salt, or to taste
1 teaspoon ground white or black pepper, or to taste
5 tablespoons butter
5 tablespoons all-purpose flour
2 cups milk
Combine the potatoes, celery, onion, ham and water in a stockpot. Bring to a boil, then cook over medium heat until potatoes are tender, about 10 to 15 minutes. Stir in the chicken bouillon, salt and pepper.
In a separate saucepan, melt butter over medium-low heat. Whisk in flour with a fork, and cook, stirring constantly until thick, about 1 minute. Slowly stir in milk as not to allow lumps to form until all of the milk has been added. Continue stirring over medium-low heat until thick, 4 to 5 minutes.
Stir the milk mixture into the stockpot, and cook soup until heated through. Serve immediately.