Today is my mom's birthday. It is the 29th anniversary of her 29th birthday. Happy birthday Mom!!
I got her some notecards as a gift. They are really cute ones. In a cute little box. With really cute designs. And cute matching envelopes. (The more I defend this gift the stupider it sounds. Stationary is cool, okay?)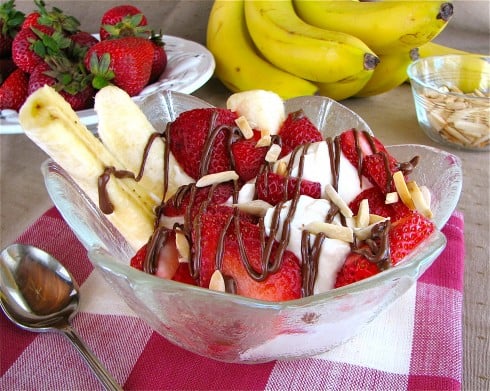 It's actually really ironic that I got my mom thank-you cards. She is probably bashing herself over the head in frustration, because I resisted all of her attempts to teach me proper etiquette as a kid and now I'm giving her thank-you cards?
Aside from that, I have always had a love-hate relationship with thank-you cards. I love the idea of sending someone a note in the mail, but absolutely abhor meaningless cards that include nothing personal. What usually ends up happening is that I get half of the necessary cards written (with long, personal messages) and never get around to the other ones. (Oh and we won't mention the fact that even the long personal ones never get sent because I am missing an address or a stamp, and eventually forget about it.
So if you have ever thought to yourself Wow Karen sure is rude for not sending a thank-you card for that awesome gift I got her (who has thoughts like this?? And why are we friends?), rest assured that I did indeed write you one. It's just still in my stamp box.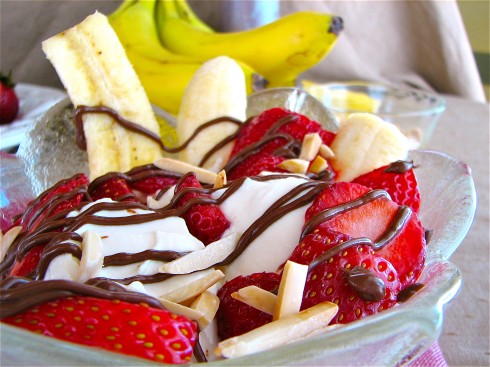 Check out these Breakfast Banana Splits. Genius right? The best part is that they are super speedy. Making breakfast food is great and all, but I'm usually not eating it until lunchtime because waffles and French toast are time consuming (and no way in heck am I getting up early on a weekend). Hooray for quick and delicious breakfasts!
Breakfast Banana Split

Source: Bake at 350
1 banana
Greek yogurt (any flavor, I like honey)
sliced strawberries
Nutella
chopped nuts, toasted (optional)
Slice the banana lengthwise and place in a bowl. Add 2 scoops of yogurt. Add some strawberries. Heat some Nutella in the microwave for about 10 seconds.  Drizzle over the sundae. Add toasted, chopped nuts. Voila!