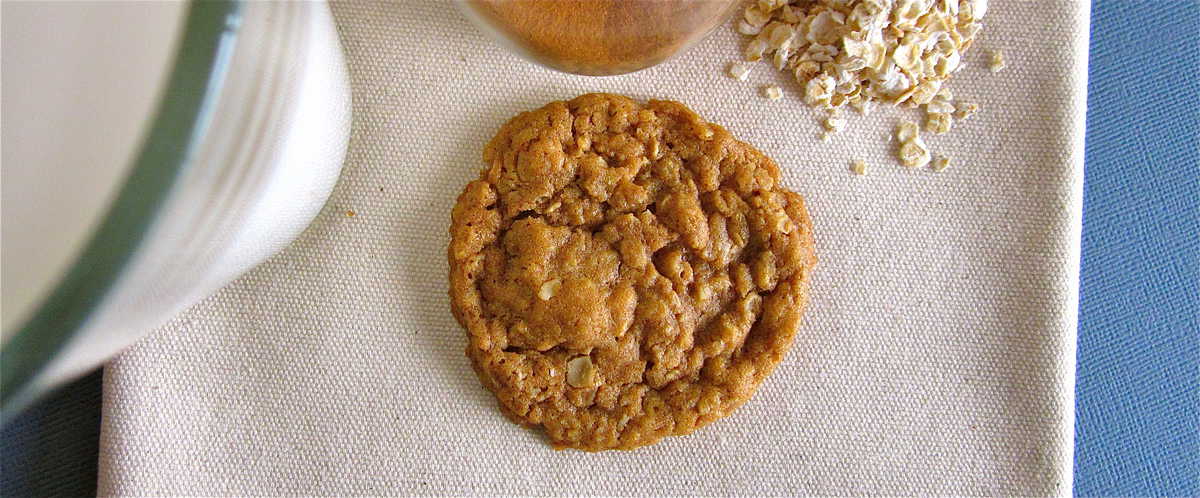 Yesterday Eric swept me up in his arms, saying that he needed to work out his biceps. What do you mean? I'm light as a feather! I said. No, he replied, you are heavier than a van.
He didn't understand my extremely violent reaction at first, because of course he had actually said bands, as in, I give his arms more of a work-out than his exercise bands. So, yes, our marriage is still intact.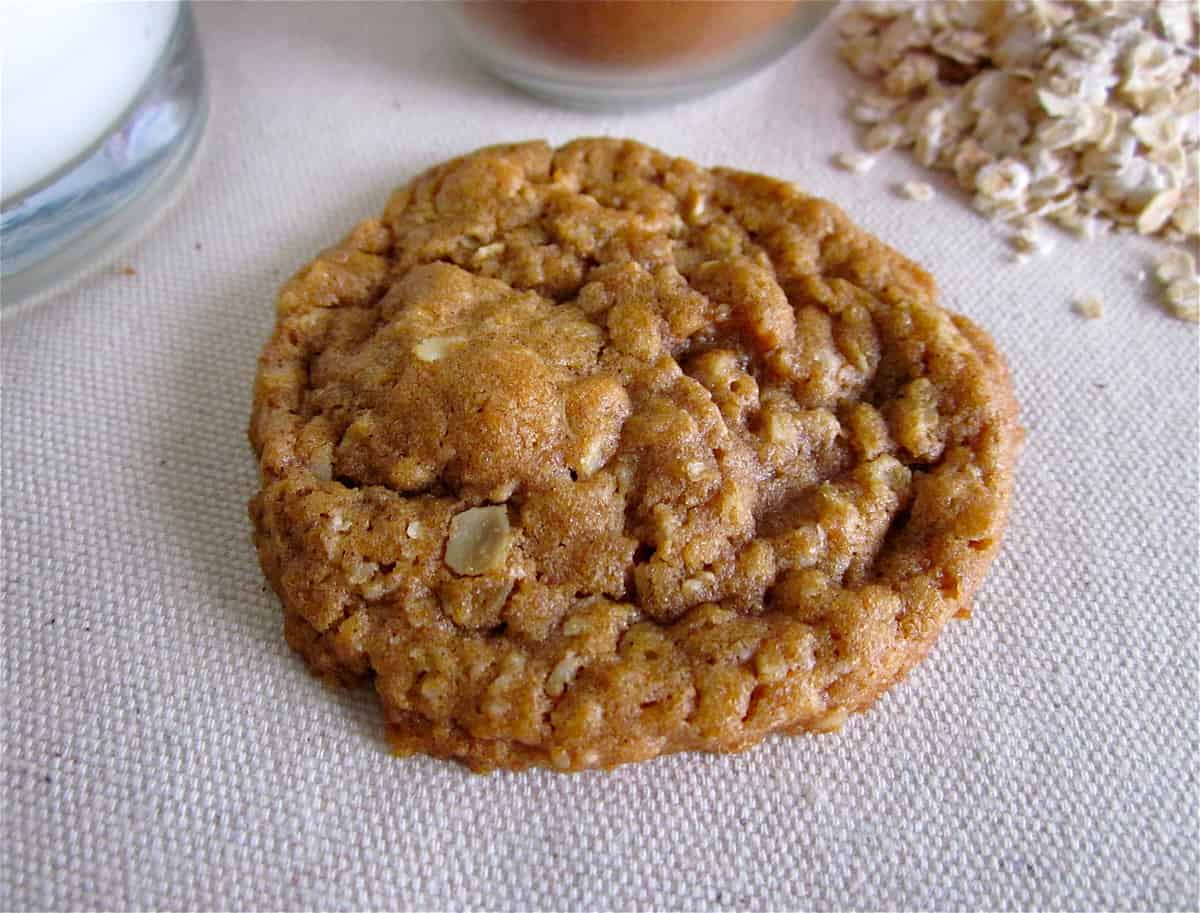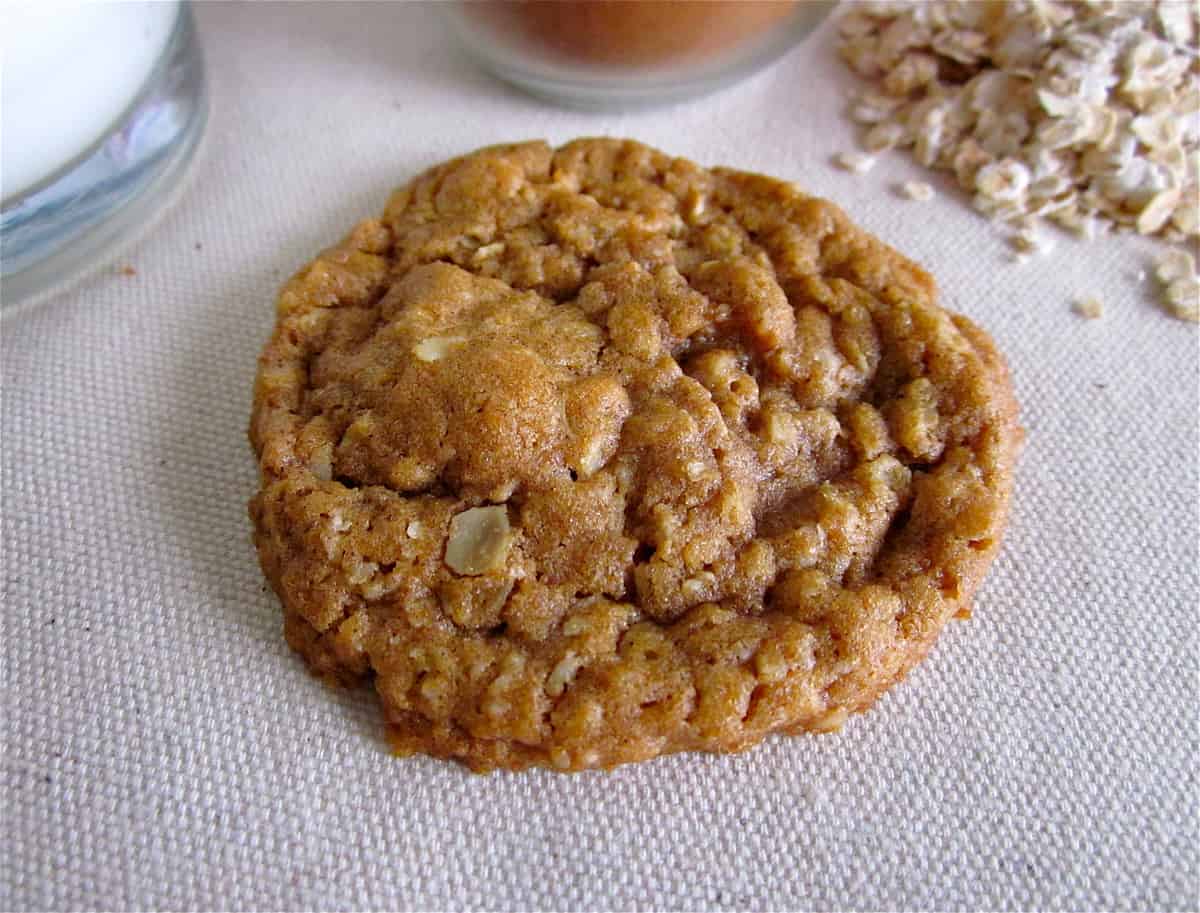 Charlotte has a love-hate relationship with our vacuum. Part of her is fascinated with it and the other part is totally freaked out, which makes for some unusual reactions. Today while I was vacuuming the bathroom she confronted her fears. (can we just note here that I was actually cleaning something? And why yes that is Eric in the background singing the Hallelujah Chorus.)
She inched along the cupboards as if on the edge of a precipice; when she decided she was safe from the danger of the vacuum, she practically started running. I thought she was just glad to have escaped, but then I saw her laughing and clapping her hands in sheer joy as she toddled off to embrace…the plunger. She greeted it like an old friend. I have never seen anyone so happy in my life.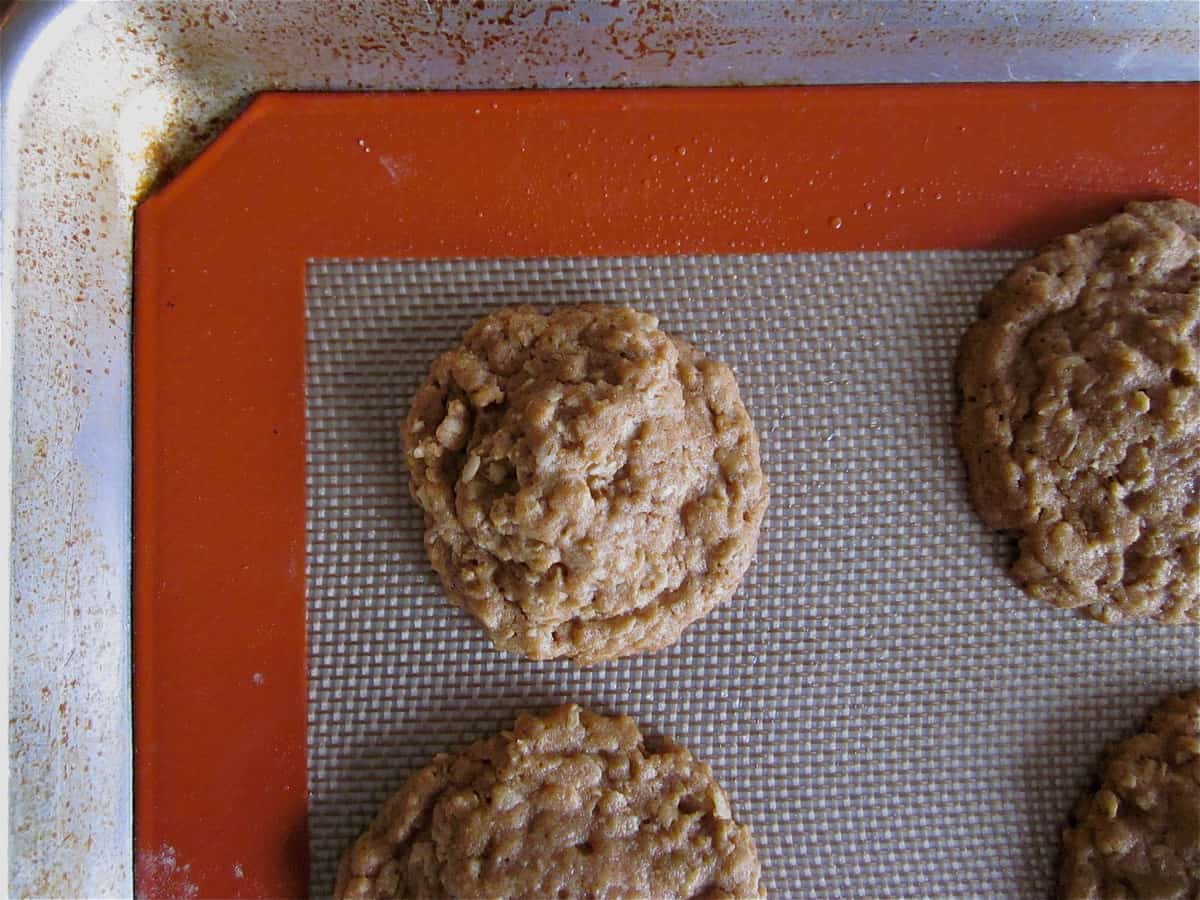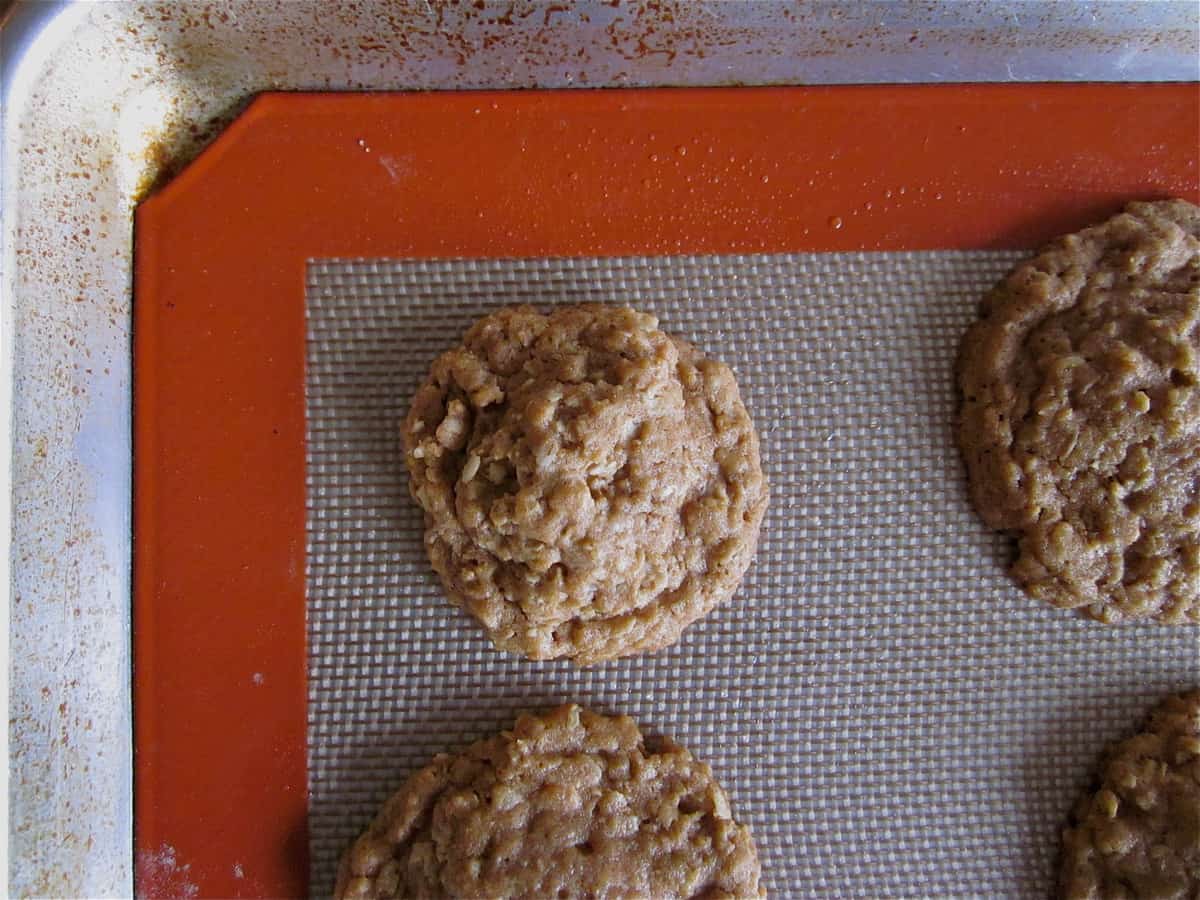 I made these cookies in the afternoon and they were gone by early evening. (I had given some away, but still.) So of course I immediately made another batch. Any cookie that's good enough to make two batches in one day is definitely a keeper. These cookies are full of cinnamon and Biscoff spread; I don't think it could get any better than that.
For those of you who are still confused about what Biscoff is, jump on the bandwagon. It is a cookie turned into a spread. Imagine if someone took chocolate chip cookies and turned it into the consistency of peanut butter. Wait a second. Why hasn't anyone done this yet?? Probably because if that existed we would all be heavier than a van.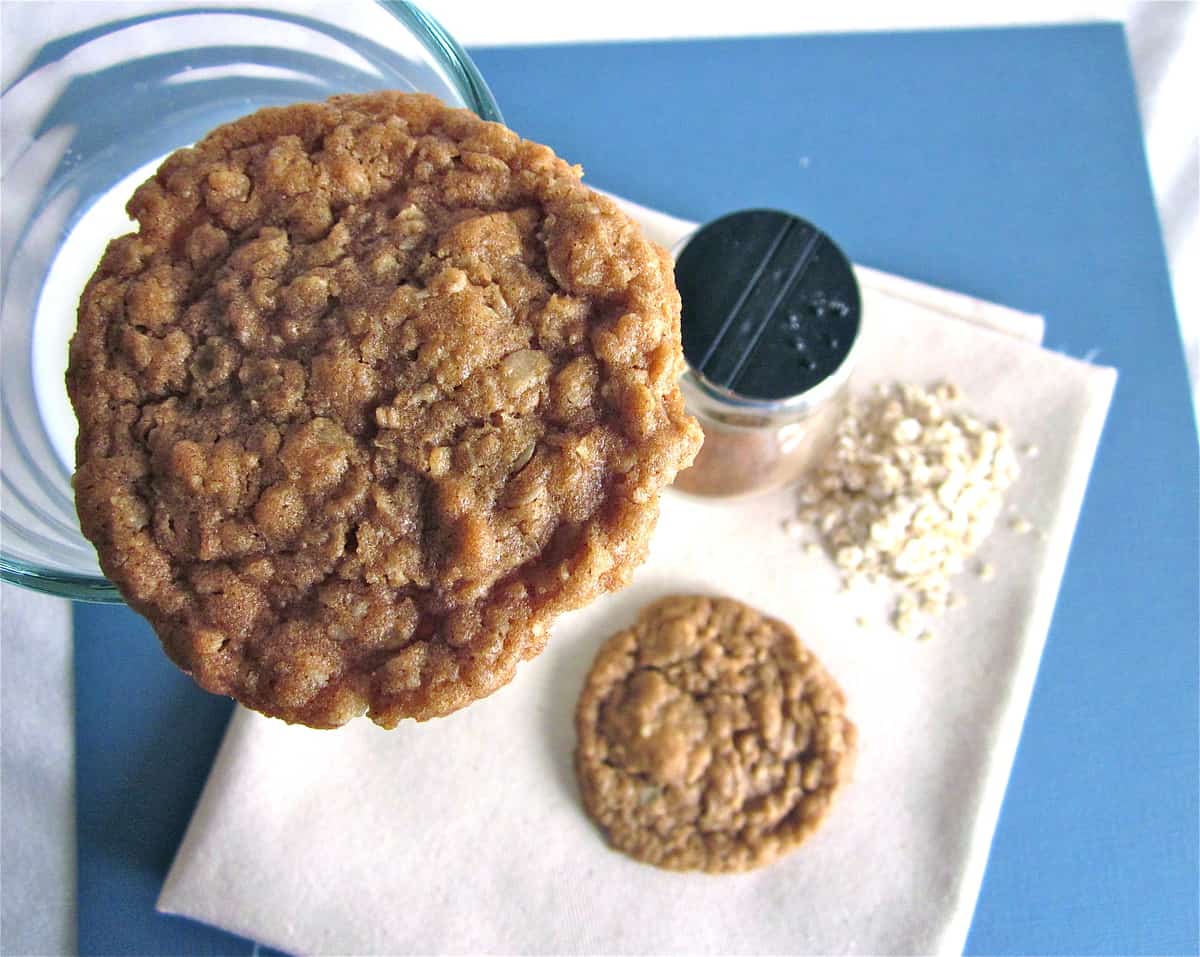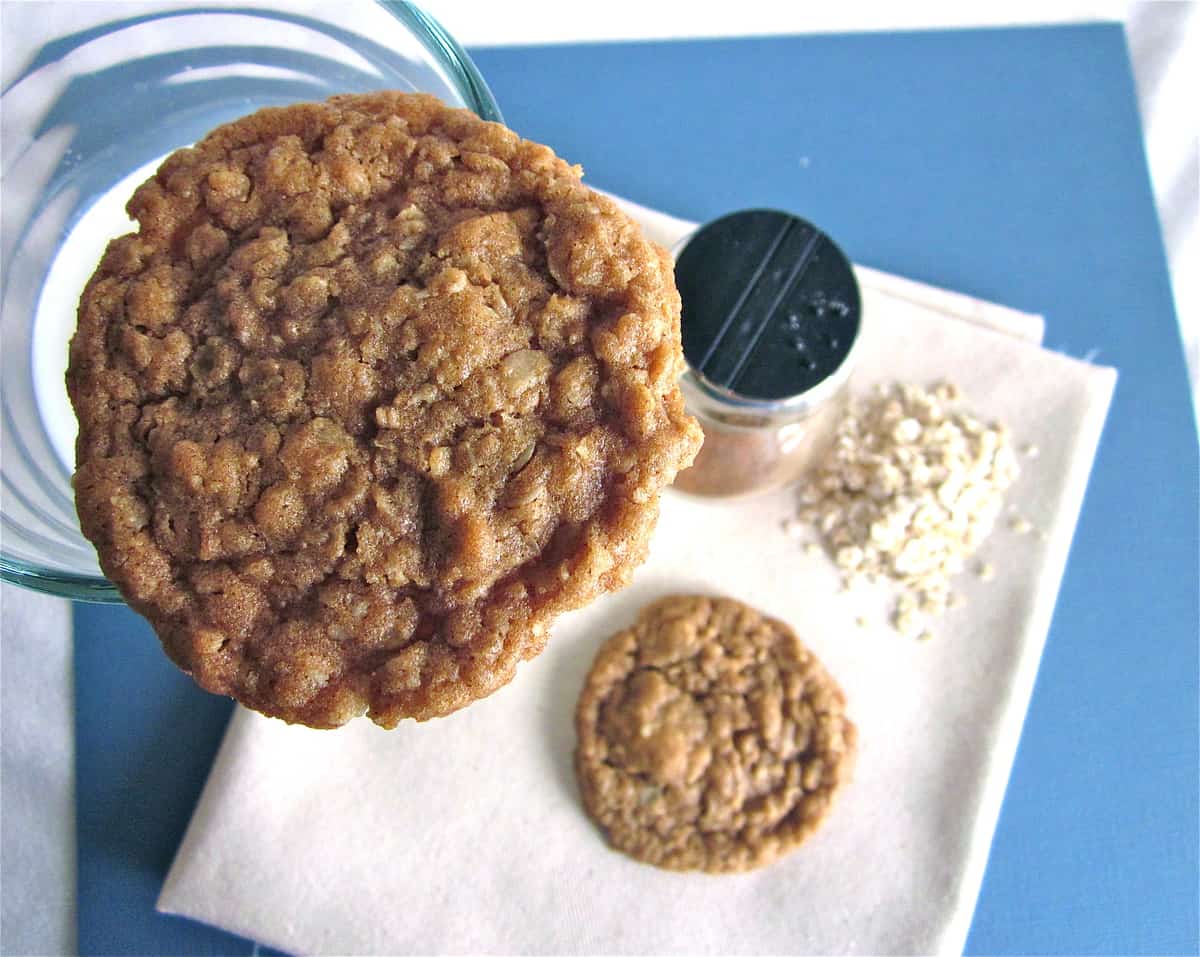 Biscoff Oatmeal Cookies
Source: Two Peas and Their Pod
1 1/2 cups old fashioned oats (quick oats work too)
1/2 cup + 2 tablespoons of flour
1/2 teaspoon baking soda
1 teaspoon ground cinnamon
1/8 teaspoon salt
1/2 cup butter, at room temperature
1/2 cup Biscoff Spread
1/2 cup granulated sugar
1/2 cup light brown sugar
1 large egg
1/2 teaspoon vanilla
Preheat the oven to 350. Line a baking sheet with parchment paper or a silicone mat.
In a medium bowl, whisk together the oats, flour, baking soda, cinnamon, and salt. Set aside.
In the bowl of a stand mixer, add the butter, Biscoff spread, sugar, and brown sugar and beat on medium speed until smooth and creamy. Add the egg and vanilla and beat until smooth.
Reduce the mixer speed to low and slowly add the dry ingredients, beating only until blended. Chill the dough 30 minutes in the refrigerator. (Or you could be super impatient like me: form the dough into balls, put them in a ziplock bag, and freeze them for 15 or 20 minutes.)
Form the cookie dough into rounded tablespoons and place them 2 inches apart on the baking sheet. (don't make these cookies too big or they will spread weird on you.) Bake for 8 to 10 minutes or until cookies are golden and just firm around the edges. Let the cookies cool on the baking sheet for 5 minutes and then remove with a spatula onto a cooling rack.