I just managed to go 20 minutes without blowing my nose. This is a real feat. Why can't I get sick in the winter like everyone else? Oh wait, I do. I have what you might call a not-so-stellar immune system. A friend back in high school used to tell me that I got sick all the time because I didn't have enough will-power to fight it off. I'm starting to believe it.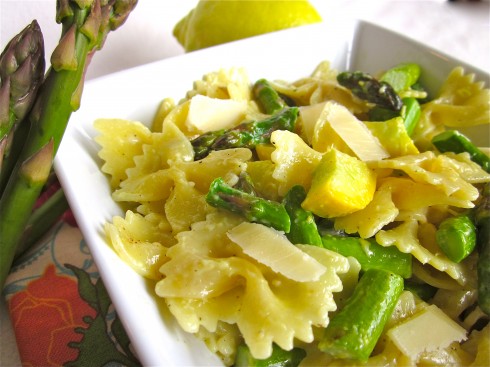 Eric's mom Kris came for a surprise visit this weekend, so we have been doing fun things like watching Charlotte and laughing at Charlotte and dancing with Charlotte and staring at Charlotte and Charlotte Charlotte Charlotte. (Kris is a very doting grandma. Who can blame her?)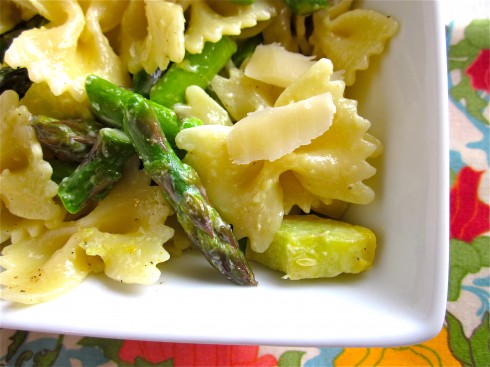 She wanted her visit to be a surprise for Eric's birthday, so I have known about the scheme for several weeks. I have the hardest time keeping secrets like that; I'm shocked I didn't give it away. A couple years ago I threw a surprise birthday party for Eric. The day of the party we were in the car and I said, I need to get some things ready for your surprise party tonight. And instead of trying to play it off, I clapped my hands over my mouth, my eyes wide with horror. I have no idea what I said after that.
A few hours later Eric was about to leave the house to run the fake errand I had invented so that he would be gone when everyone arrived for the party. Just as he was about to open the door, someone knocked. Our first guests had arrived. Oh, are you guys just here for a visit?? I said, eyes, again, wide with horror.
Some way, somehow, a half hour later when he returned he was still surprised. I say it's too bad that I'm not good at keeping secrets, but I guess it doesn't matter because I have a totally oblivious husband.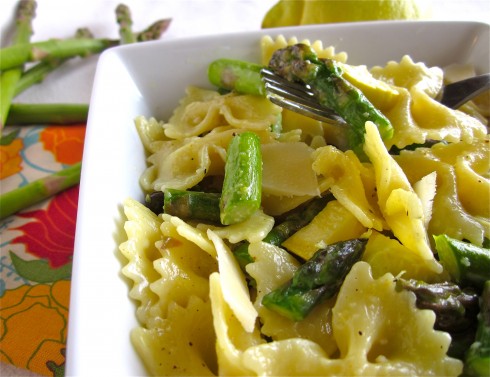 You can't ask for a quicker or more delicious spring meal than this lemony-asparagus goodness. It seriously came together in less than a half hour. Be sure to shave the parmesan instead of grating it. The best bites are the ones with a nice hunk of cheese.
Garlic Asparagus and Pasta with Lemon Cream

Source: adapted from Fitness Magazine
8 ounces dried mafalda, rotini, or farfalle pasta
2 cups asparagus spears cut into bite-size pieces
8 baby sunburst squash and/or pattypan squash, halved (4 ounces) (I used 1 yellow squash)
2 cloves garlic, minced
1 tablespoon butter
1/2 cup whipping cream
2 teaspoons finely shredded lemon peel
fresh parmesan, shaved
season with salt and lemon pepper, if desired
Cook pasta according to package directions; drain. Return pasta to saucepan. Meanwhile, in a large skillet cook asparagus, squash, and garlic in hot butter for 2 to 3 minutes or until vegetables are crisp-tender, stirring frequently. Remove with a slotted spoon and add to pasta. Combine whipping cream and lemon peel in skillet. Bring to boiling. Boil for 2 to 3 minutes or until mixture is reduced to 1/3 cup. To serve, pour cream mixture over pasta mixture; toss gently to coat.