Vanilla Bean Crinkle Cookies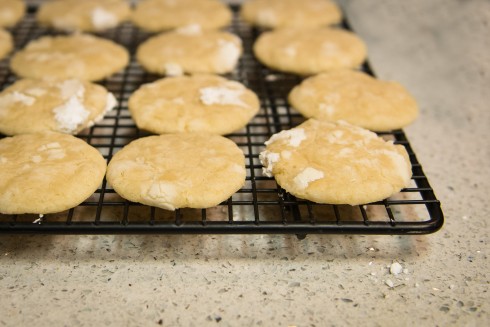 Happy New Year everybody! I know, I know, you all just started your diets yesterday and here I am posting cookies. I will be posting some awesome healthy recipes this month, but I wanted to sneak these guys in before you all get out of the holiday spirit. I made a batch, tried them with my family, and wasn't sure if they were blog worthy. The flavor was right on–you can't get more vanilla-y than this–but they were a little too crunchy for me to say that I loved them.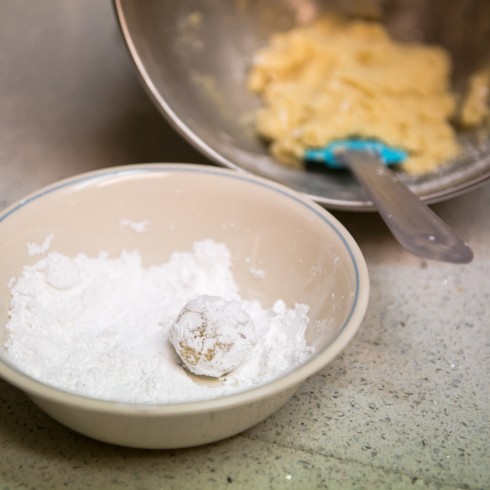 But then everyone was complaining that there weren't enough (they didn't even last 2 hours) and I ended up making another double batch the next day. The second time around they were awesome. I baked them until they were barely setting up, and even when they had cooled they were still soft. Perfect!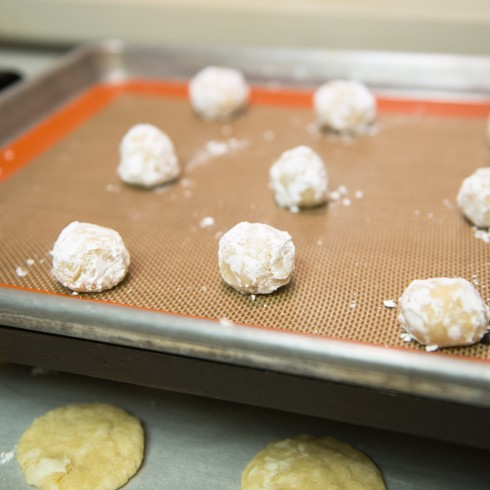 So anybody making any resolutions this year? Every year when I was a kid we would sit down as a family and write down some goals for the year. The best part was that we reviewed our goals from the previous year and got to see what we had accomplished. Eric and I are going to write ours out tonight. I'm going to make a goal to read more nonfiction books. I read a ton, but it's all fiction, and I feel like I need to expand. Any recommendations?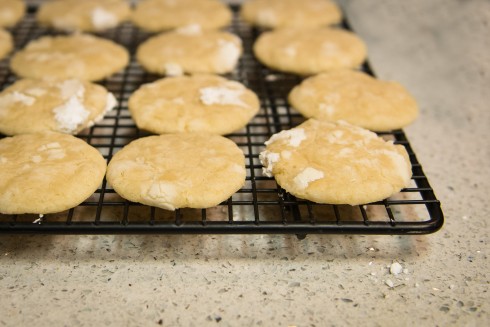 Let me know if you try these! You will not regret it!

PS-Do you guys remember this Golden Santa Bread I posted last year?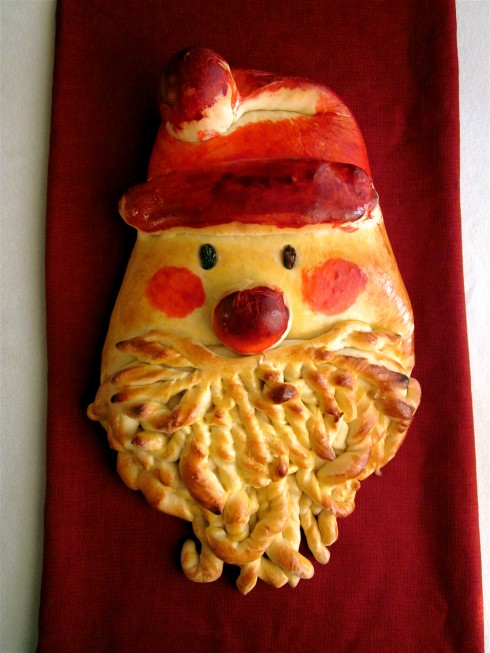 It was featured in a slideshow called "15 Ways to Eat Santa" on the online parenting magazine Babble. Isn't that awesome? I was pretty excited about this. I know Christmas is over, but pin this recipe for next year. This bread is so so good! Also, I just realized I should add "Get featured in more magazines" to my goal list, because I got a ton of blog traffic from this. Haha. Wish me luck. Happy New Year guys!
Vanilla Bean Crinkle Cookies

Source: Sweet Treats and More
Makes about 2 1/2 small cookies.
1/2 cup (1 stick) butter, softened
1 cup granulated sugar
1/2 vanilla bean seed scraped, OR 1 teaspoon vanilla bean paste
1 egg
1/4 teaspoon salt
1/4 teaspoon baking powder
1/8 teaspoon baking soda
1 1/2 cups all-purpose flour
1/2 cup powdered sugar, for rolling
Preheat the oven to 350°F. Line a baking sheet with parchment paper.
In a large bowl, cream butter and sugar until light and fluffy. Whip in vanilla and egg. Scrape sides and continue mixing.
Stir in salt, baking powder, baking soda and flour until just combined.
Pour powdered sugar into a bowl. Roll a heaping teaspoon of dough into a ball, and then roll in powdered sugar. Place on baking sheet and repeat with remaining dough.
Bake for 7-9 minutes. The bottoms will just begin to turn a light brown, and the cookies shouldn't look shiny or doughy in the centers. (If you wait that long, your cookies will be crunchy when they cool. I took mine out of the oven when they still looked pretty doughy in the center so that they would stay soft. I didn't even let them set on the pan, I transferred them immediately, when they were still falling apart.)
Remove from the oven and cool on the baking sheet for a few minutes before transferring to a wire rack to cool completely.
We are a participant in the Amazon Services LLC Associates Program, an affiliate advertising program designed to provide a means for us to earn fees by linking to Amazon.com and affiliated sites.