Slow Cooker Brown Butter Glazed Carrots
This sweet tender glazed carrots recipe gets a boost from my favorite ingredient of all time: brown butter. An additional secret ingredient that you might not guess puts the flavor of these slow cooker carrots over the top! A perfect (and EASY) side dish for Thanksgiving or Christmas!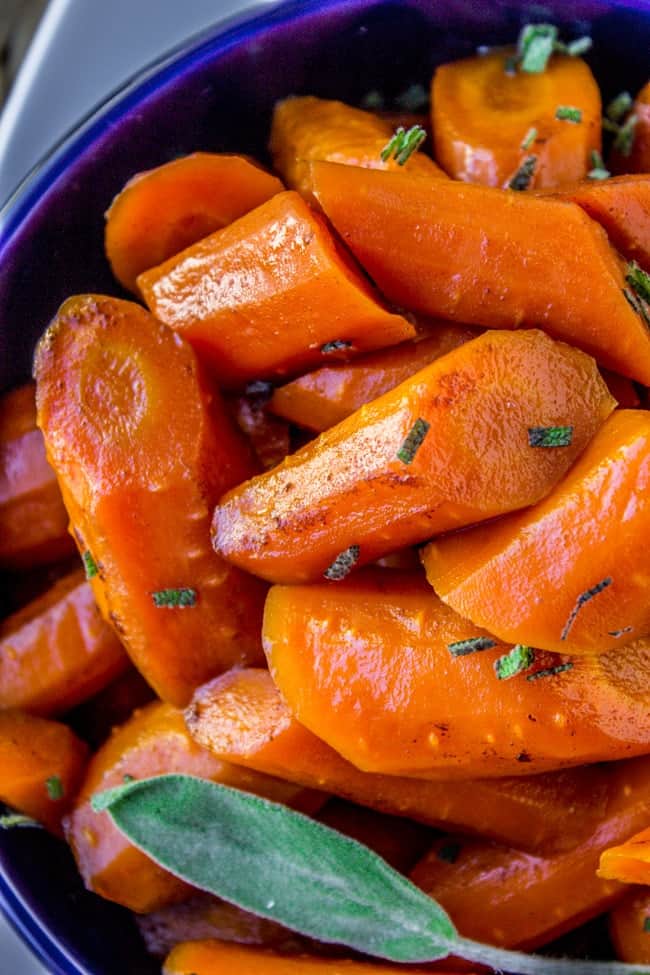 Originally posted November 3, 2015
Eric told me last night that he was well into adulthood (we're talking like a few years ago) when he realized that "savory" didn't mean "really tasty."
I comforted him with the fact that Charlotte currently thinks "tasty" means "spicy." I did not remind him that Charlotte is 4.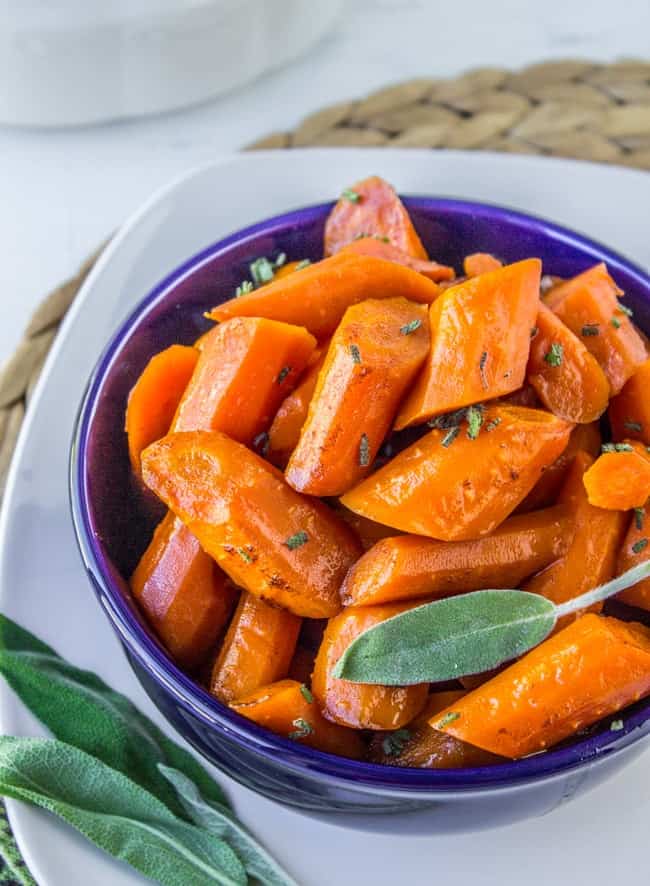 So how was Halloween for you guys?? Ours was great, Charlotte was a witch and Truman was a ghost. Well, he was supposed to be. That costume lasted about 3 seconds.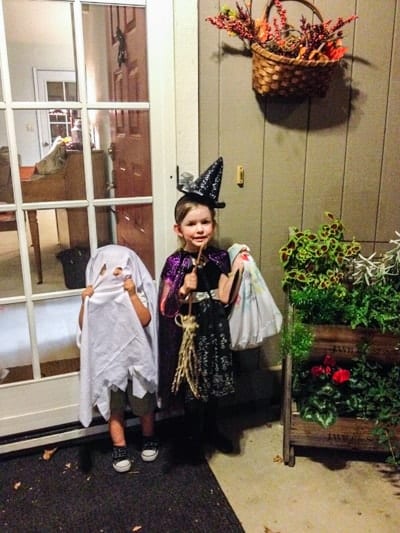 I was tempted to be frustrated, but then I thought about going through an entire evening with a sheet all up in my face. Uh yeah, that would last about 3 seconds. Way to stick it to the man, Truman.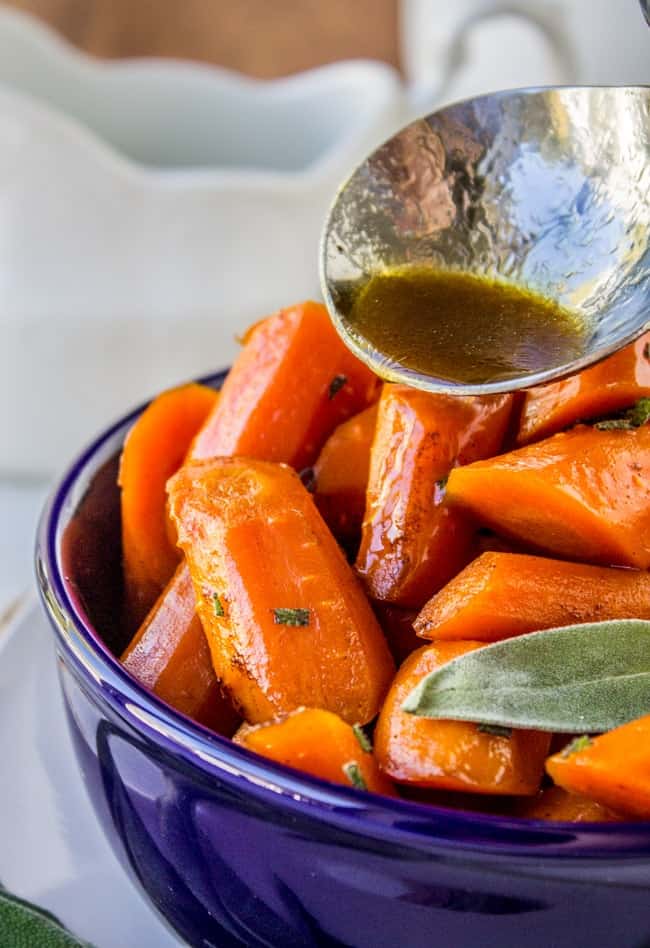 The best carrot side dish
But Halloween is so last season. It's time for THANKSGIVING you guys!!! A holiday all about food. And being thankful I guess. But also food.
And speaking of tasty savory food, I've got the best Thanksgiving side dish for you today. Who doesn't love brown butter and glazed carrots, and these babies are made in the slow cooker. Win!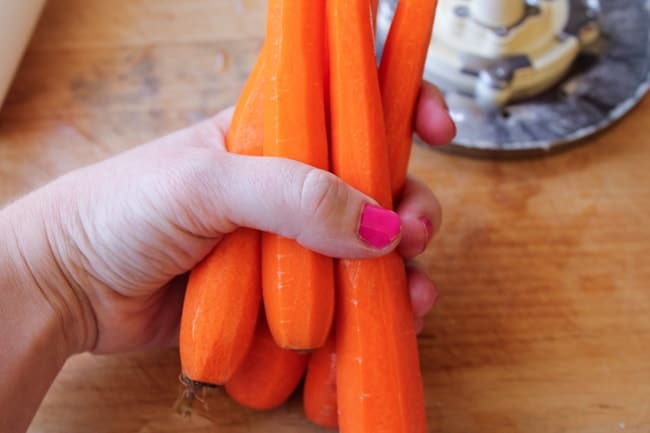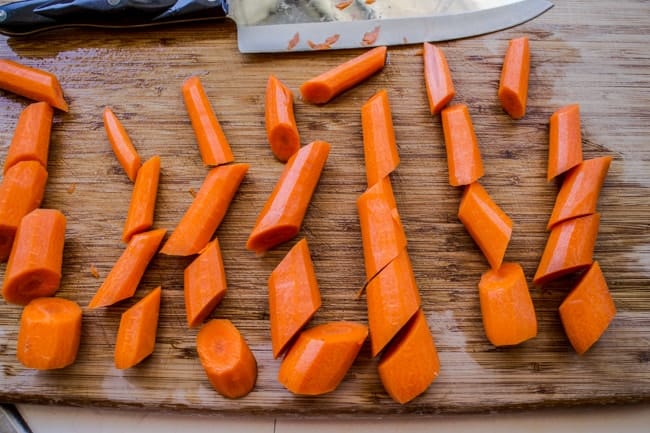 How to make brown butter glazed carrots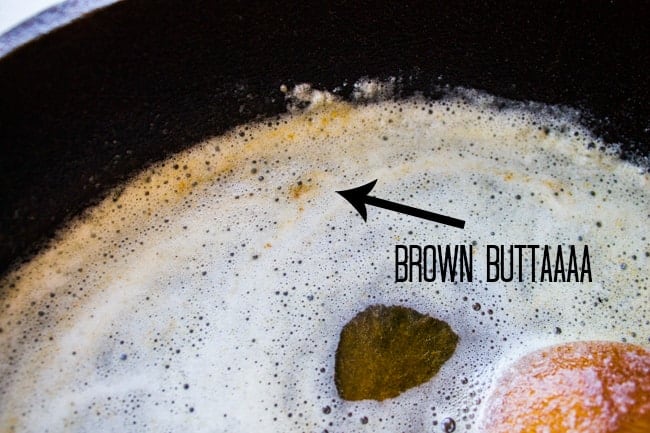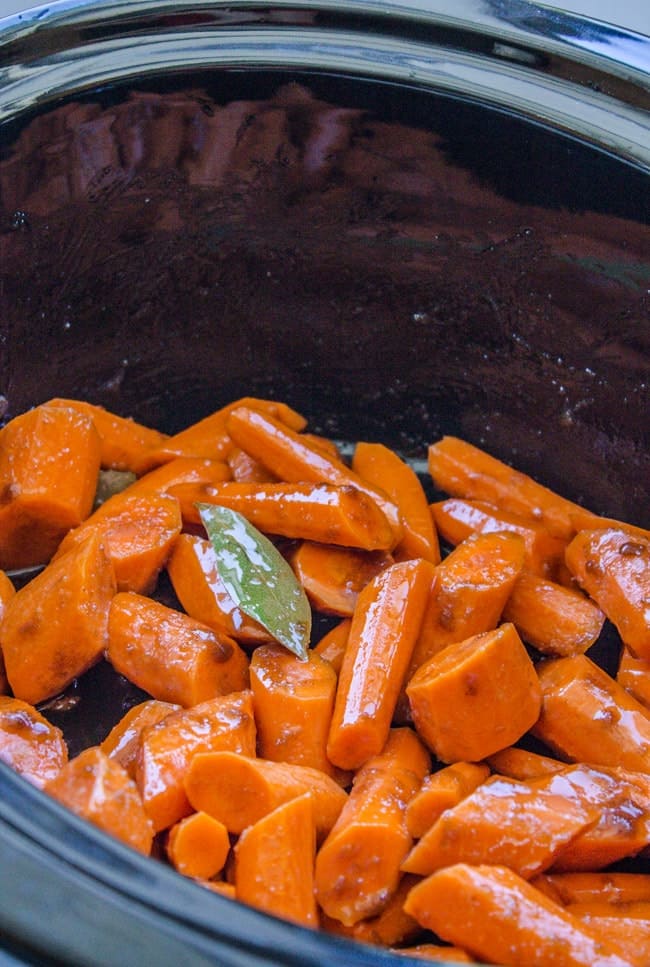 I promised a secret ingredient and here it is: Nielsen-Massey Mexican Pure Vanilla Extract. WHOA, calm down, I know this is a savory recipe, and vanilla is usually in cookies and stuff, but I swear guys, it's tasty (not spicy). I grew up putting Mexican Vanilla in everything, but it is especially delicious with carrots. It makes them extra sweet. You've got to try it! This is the perfect recipe for holidays when you have a ton of other stuff in the oven.
Facebook | Pinterest | Instagram | Twitter
One year ago: Cheesecake Pecan Pie (Make Ahead!)
Two years ago: Sea Foam Salad (Creamy Pear Jello)
Four years ago: Brown Butter Mashed Potatoes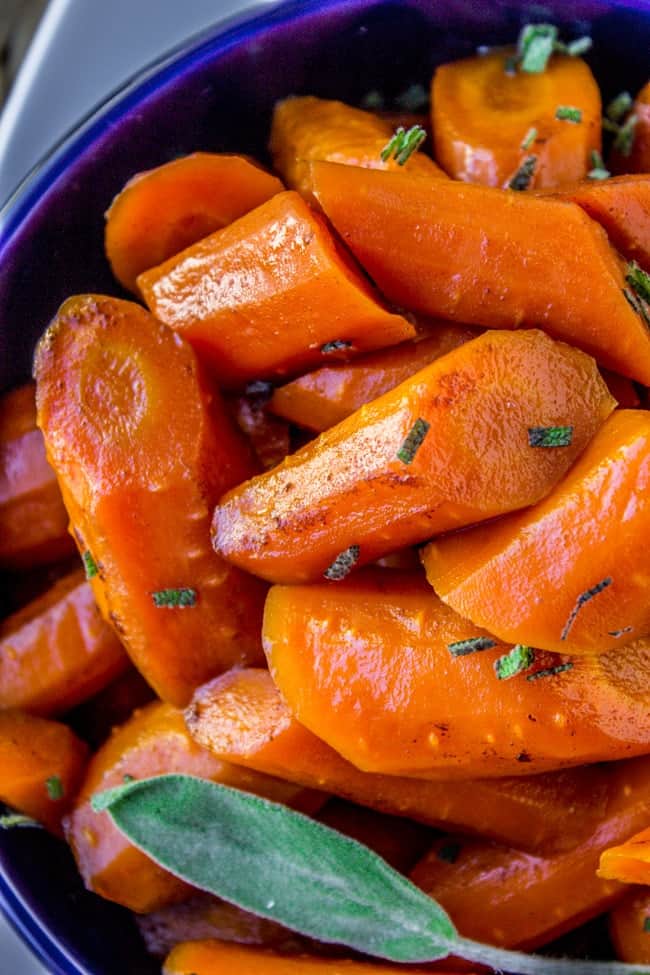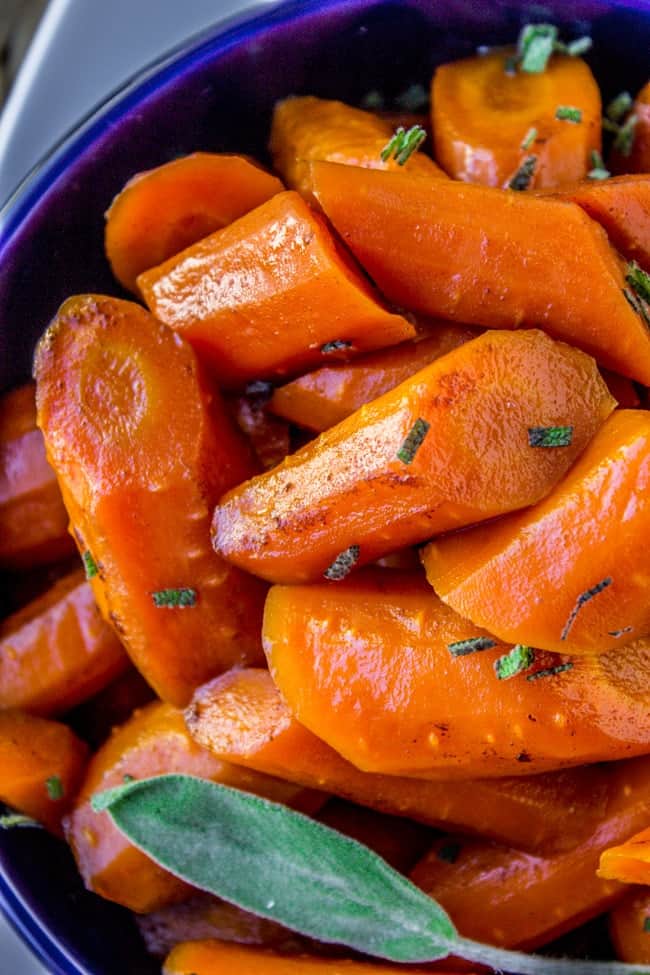 print
Did you make this recipe?
Leave a review »
Slow Cooker Brown Butter Carrots
Serves 10
adjust servings
This sweet tender glazed carrots recipe gets a boost from brown butter. A secret ingredient puts these slow cooker carrots over the top!
Ingredients
2

pounds carrots, peeled and cut into 1-2 inch chunks

1/4

cup (half stick) salted butter

1/2

teaspoon salt

1/4

cup brown sugar or raw sugar

1

or 2 bay leaves

1

teaspoon Nielsen-Massey Mexican Pure Vanilla Extract

fresh parsley or sage, chopped (to garnish)
Instructions
Peel and slice the carrots. I tend to like the thicker chunks of carrot, so don't go too crazy, just roughly chopped is fine. Set side.
In a small saucepan add the butter. Turn the heat to medium or just above medium. Stir occasionally until the butter starts to foam and ultimately turns brown. There will be silty brown "bits" that have separated from the yellow liquid. Immediately transfer the mixture to your slow cooker.
Add the salt, sugar, bay leaves, and vanilla and stir. Add the carrots and stir to coat.
Cook on high for about 3 hours or until tender.
Sprinkle with chopped parsley or sage.
The glaze is really great drizzled over mashed potatoes too...just sayin.
by The Food Charlatan

If you make this recipe,
share it on Instagram
 using the hashtag
#TheFoodCharlatan
so I can see it!
(I was compensated by Nielsen-Massey Vanillas for my time developing this recipe and post. All opinions are my own, of course!) Be sure to follow Nielsen-Massey on Facebook for tons of amazing ways to use vanilla!
Try out these other great sides for your Thanksgiving menu!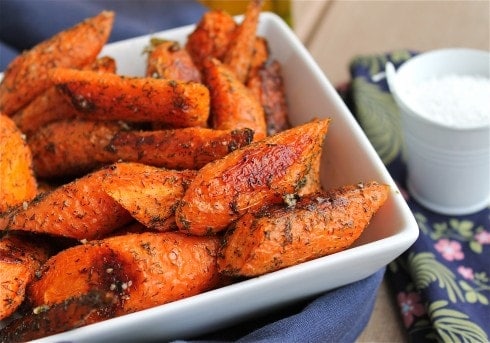 Broccoli with Feta and Fried Almonds: (this is a huge favorite of mine)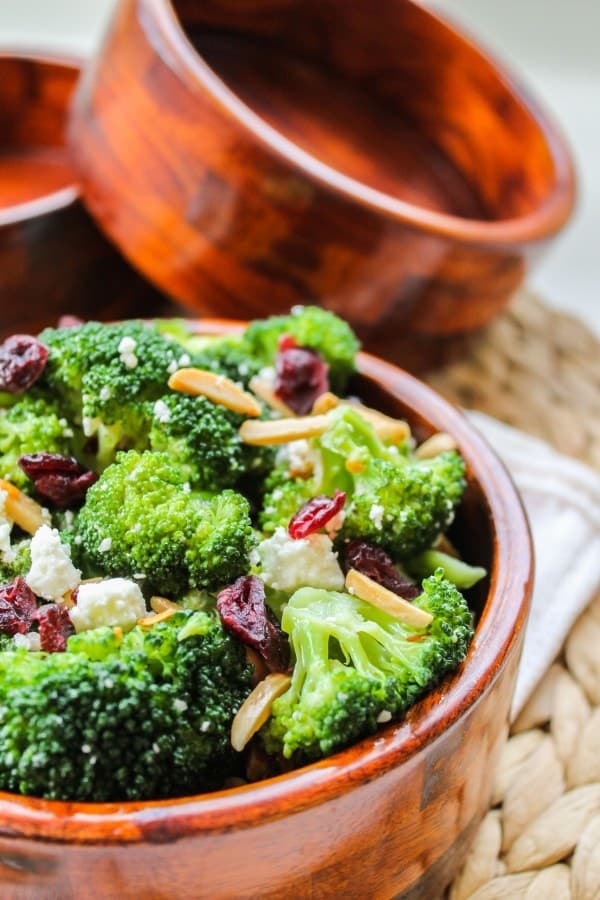 Lemon Asparagus with Pistachios: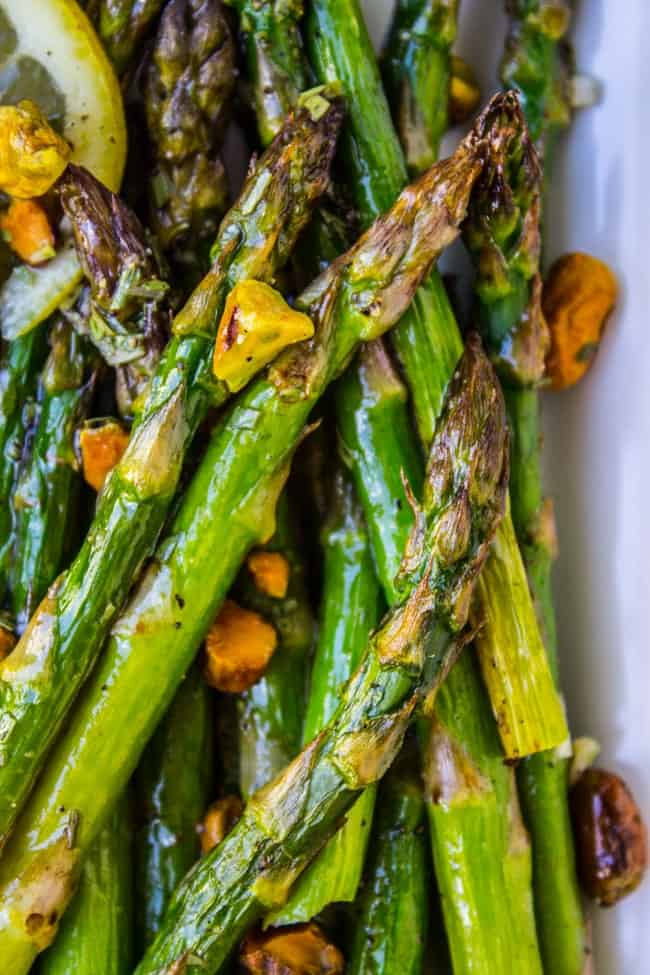 We are a participant in the Amazon Services LLC Associates Program, an affiliate advertising program designed to provide a means for us to earn fees by linking to Amazon.com and affiliated sites.