Maple Pecan Buttercream Frosting
This all-butter Maple Pecan Buttercream Frosting is great for any fall cake or cupcake. Maple makes for a very sweet frosting, but the pecans balance it out perfectly!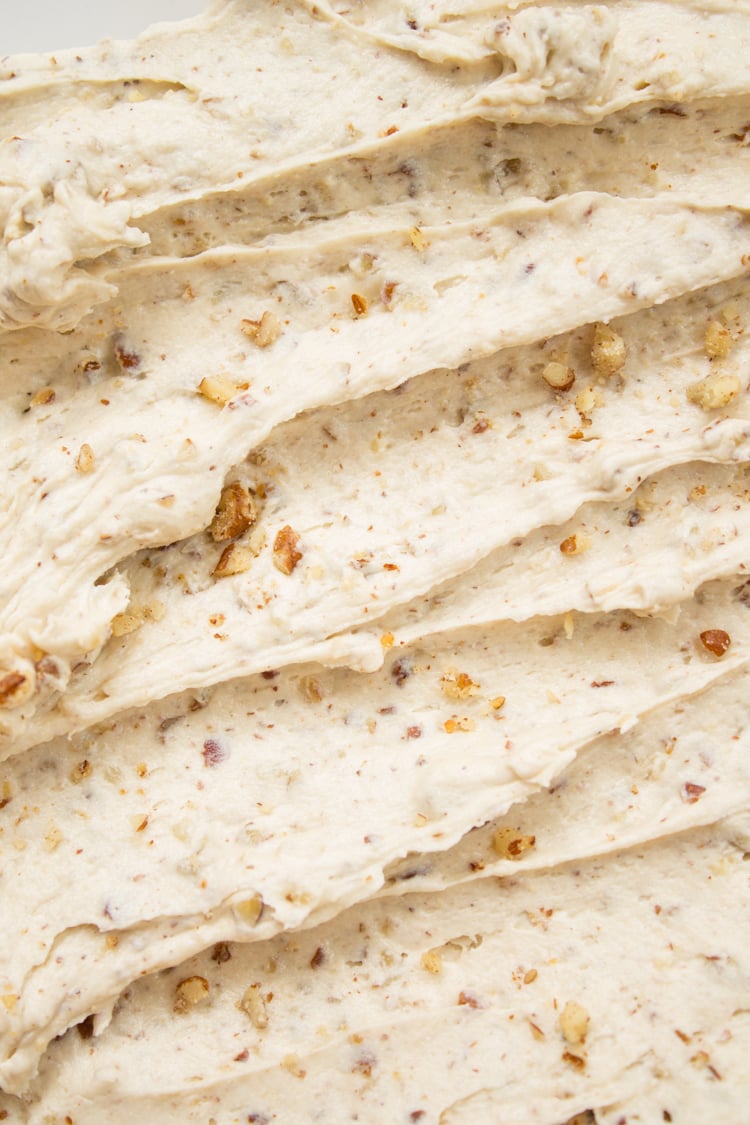 So I'm making this frosting the other day with Charlotte, and it's going great. There is a cloud of powdered sugar in the air, spilt maple syrup on the counter, small, buttery fingers, and all the measuring cups are being lined up and realigned just so. Typical bake-with-mom frosting session.
I taste the frosting and ask her, "What does it need Charlotte?" And she says, casually throwing a thumb over her shoulder toward the computer, "I don't know Mom. Go check your blog."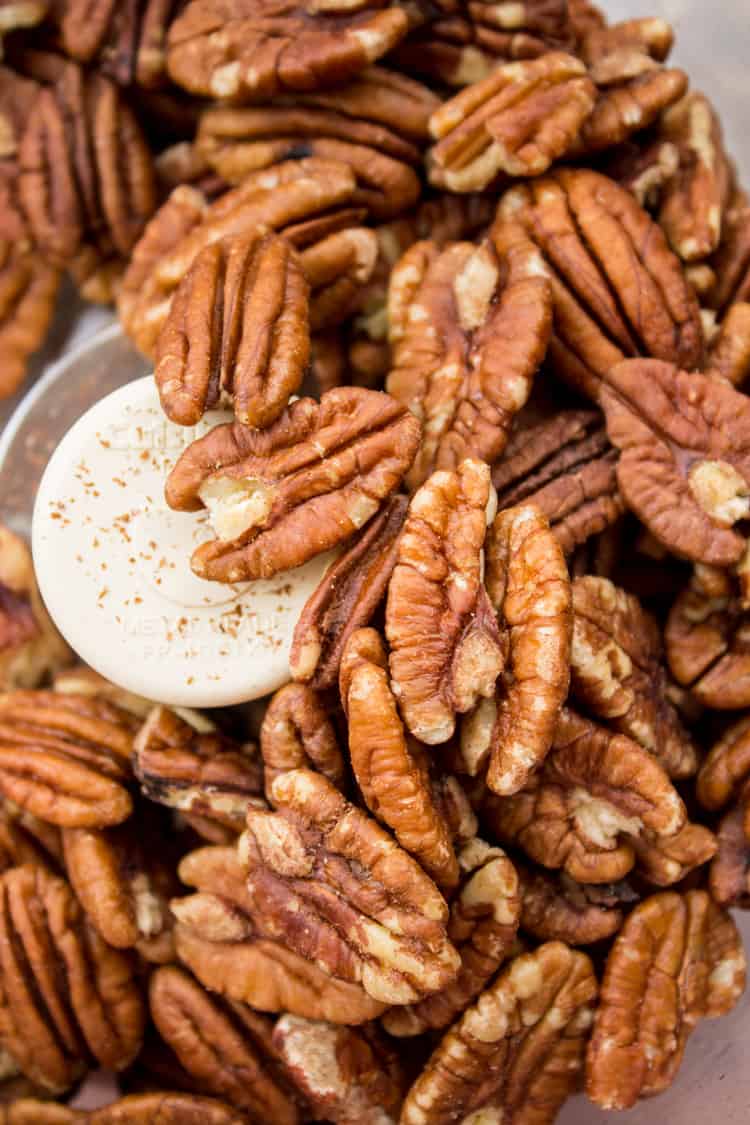 Seriously?? Even my 3-year-old knows that I can't do anything without consulting a recipe. This might sound weird coming from a food blogger, but what can I say, the internet just knows too many things for me to want to take the time to guess everything. (It needed salt, btw, and yes, I figured it out ALL BY MYSELF.)
My brother Nathan was totally mocking me the other night because I looked up my own recipe for a grilled cheese sandwich. Yes, I looked up a recipe for a freaking sandwich, on my own blog. Now granted, they were these awesome Jalapeño Popper Grilled Cheese Sandwiches, but still. You kinda lose some amount of cooking-cred when you have to look up a sandwich recipe. (Maybe it's the Charlatan coming out in me?) Honestly though, that's part of what this blog is about: cataloguing recipes I love so I don't forget them!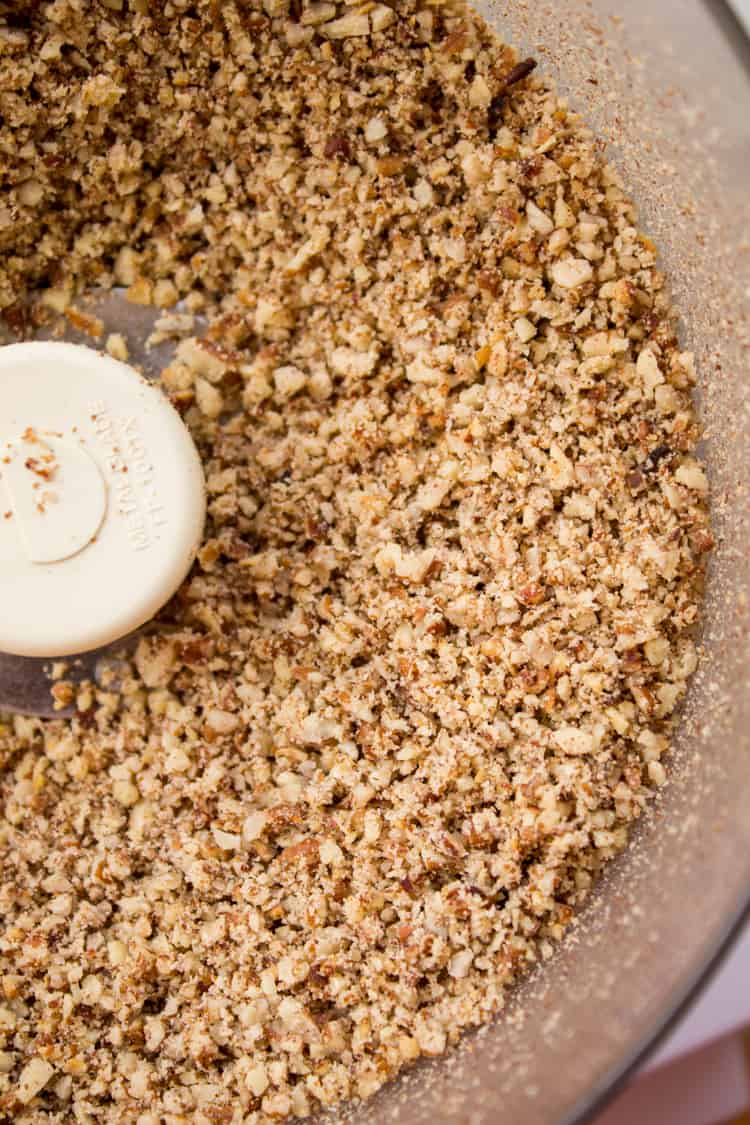 I am in looooove with this frosting. I've been experimenting for a couple weeks now and finally got it to optimal awesomeness. I really love the sophisticated touch the pecans add. The nuts are chopped so small that you don't really feel like you're eating nuts. There is no nut-crunching necessary, they just melt into the frosting perfectly and add great flavor. This frosting is very sweet without the nuts, so if pecans aren't your thing you're crazy just pair it with cookies or cake that is not overly sweet.
I've already got a couple recipes up my sleeve using this frosting, so stay tuned! Hint: Cake. It's happening. (Update: Here's the cake! Cinnamon Cardamom Cake with Maple pecan Frosting.)
Do you guys give up? Or are you thirsty for more?
Facebook | Pinterest | Instagram | Twitter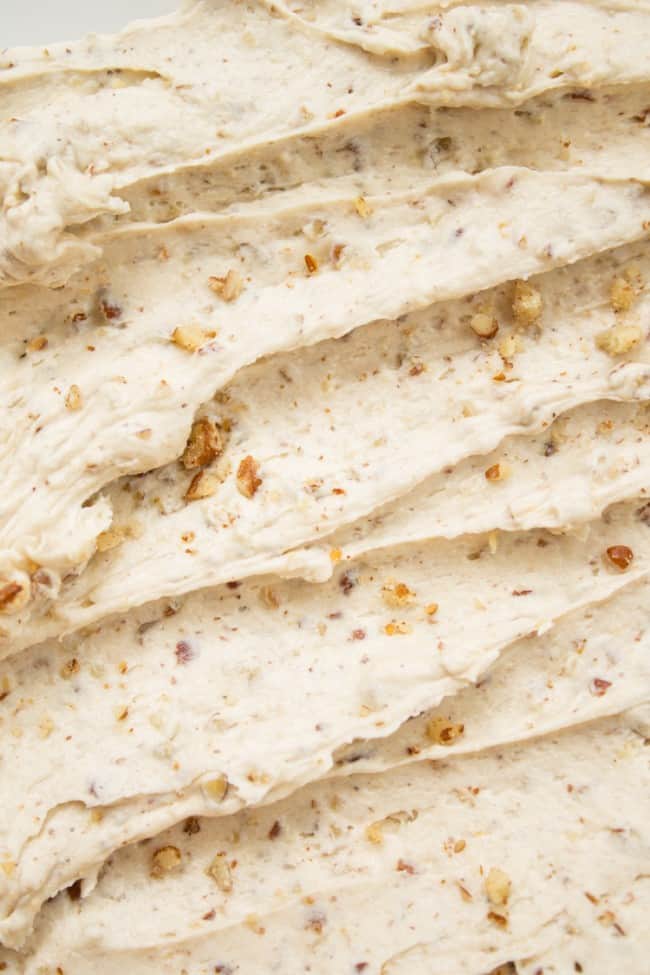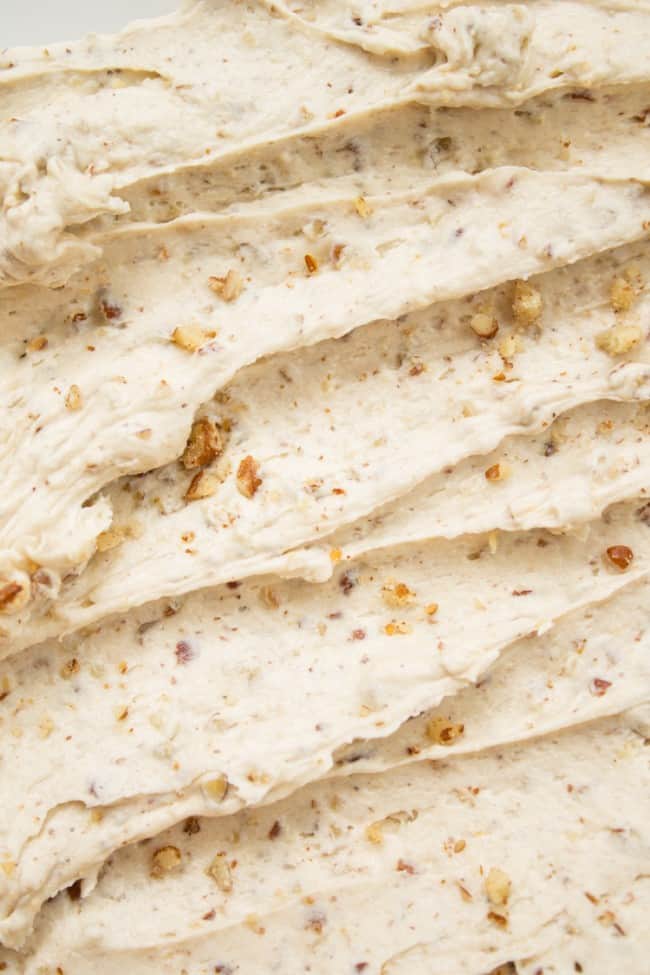 print
Did you make this recipe?
Leave a review »
Maple Pecan Frosting
Makes enough to frost 1 double layer cake, or 24 cupcakes
adjust servings
This all-butter Maple Pecan Buttercream Frosting is great for any fall cake or cupcake. Maple makes for a very sweet frosting, but the pecans balance it out perfectly!
Ingredients
3/4

cup finely chopped pecans, toasted

1

cup (2 sticks) salted butter

3

cups powdered sugar

1/4

cup real maple syrup (I used Grade A)

1

teaspoon maple extract

1/8

teaspoon salt, or to taste
Instructions
Chop up the pecans. You can chop them with a knife or in a food processor. See photos to see what level of choppiness we're talking.
Set a frying pan over medium heat. Add the pecans and stir occasionally until they start to smell delicious, or until they barely start to brown. Set aside to cool. (Sometimes I stick them in the freezer to speed this up.)
In a large mixing bowl or stand mixer, cream the butter to within an inch of its life. Just kidding, beat it for a couple minutes until it's high and fluffy. Make sure you stop to scrape the sides and bottom of the bowl to make sure it's all getting beaten.
Add 2 cups of the powdered sugar and maple syrup. Beat well.
Add 1 cup powdered sugar, maple extract, and salt. Beat well.
Add the chopped pecans when they are completely cooled and beat it. Try not to eat it all with a spoon.
by The Food Charlatan

If you make this recipe,
share it on Instagram
 using the hashtag
#TheFoodCharlatan
so I can see it!
Here's the Cinnamon Cardamom Cake that I made to go with this frosting: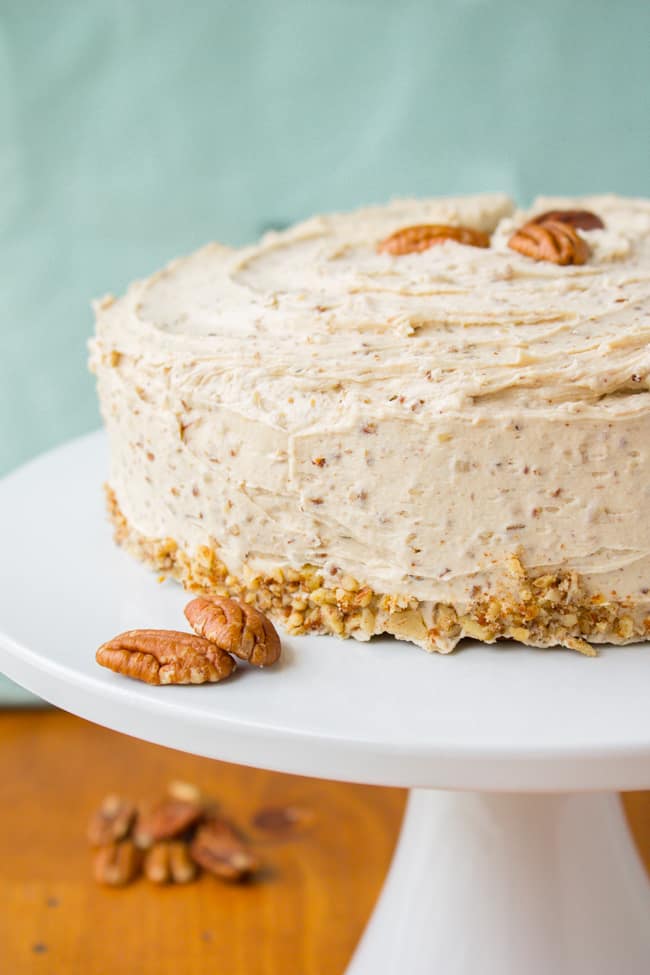 UPDATE: I also used a variation of this frosting to make Carrot Cake. (I added cream cheese!): Carrot Cake with Cream Cheese Maple Pecan Frosting.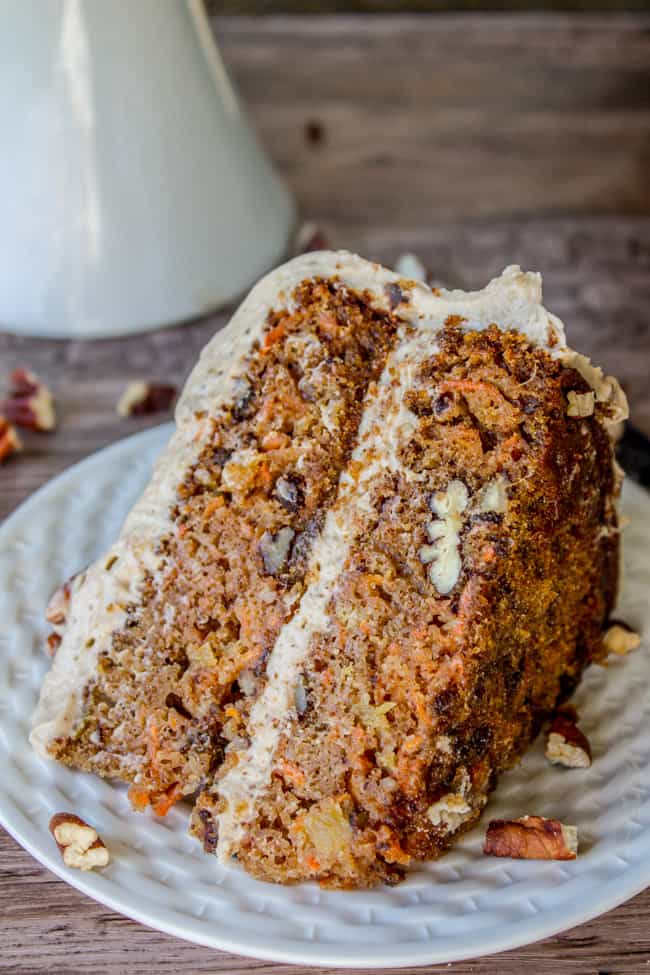 Other cakes and frostings to love: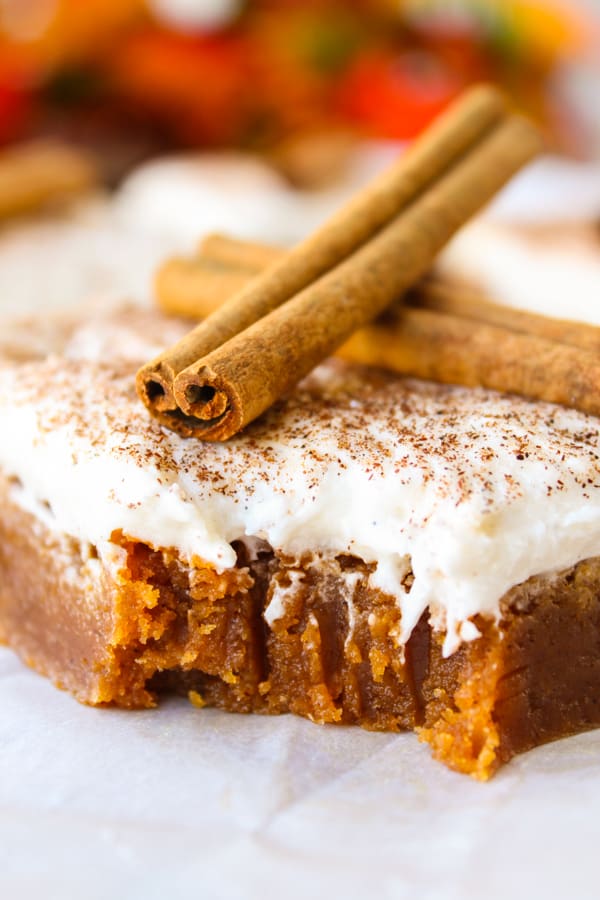 Blackberry Cake with Coconut Cream Cheese Frosting: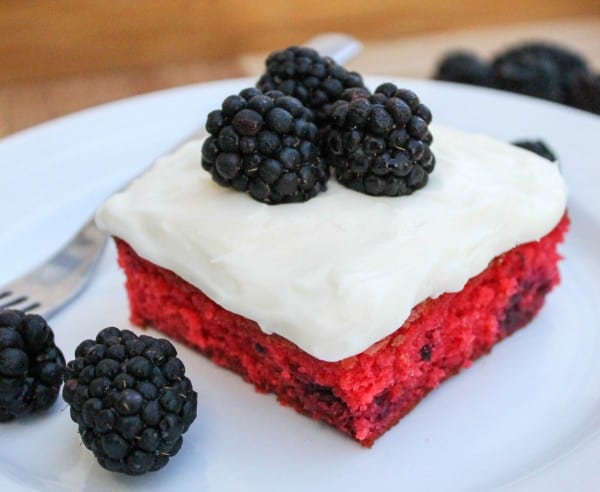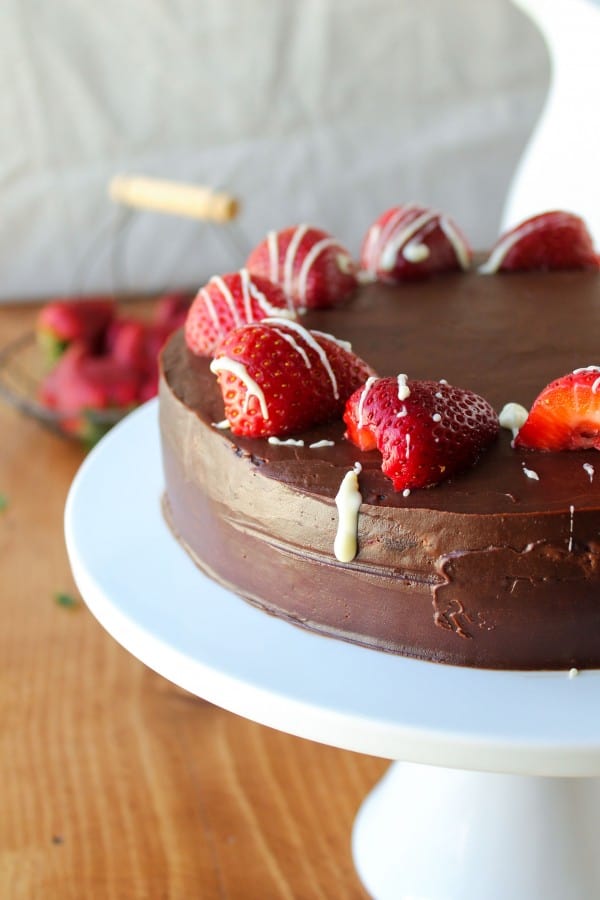 Other frosting ideas from friends:
S'mores Buttercream Frosting by Wine and Glue
Apple Cider Cupcakes with Nutmeg Frosting from Eat Live Run
Honey Buttercream Frosting from The Cupcake Project
We are a participant in the Amazon Services LLC Associates Program, an affiliate advertising program designed to provide a means for us to earn fees by linking to Amazon.com and affiliated sites.