Lemon Raspberry Baked Oatmeal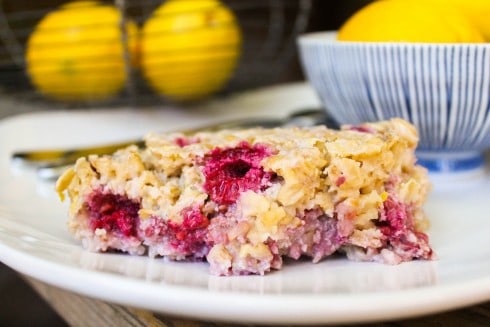 Eric and I are hopeless when it comes to decorating. We are entirely dependent on his much more stylish family members to carry us through ordeals like choosing paint colors and wall hangings (and jeans, in my case). Now that we are in California, we have no one here to tell us what to do. We just keep Facetiming Eric's sister and begging for advice. Please tell us what to do with this ugly white wall!
Some people are just born with style. Then there's me…and then there's my sister Nikki. It's comforting to know that there is one person in the world I can be more stylish than. At least as long as Eric's sisters and mom are picking out my clothes and decorative pillows. But I spilled my secret. Now my sister goes shopping with my in-laws too (I'm not kidding), so I'm not ahead of anyone anymore.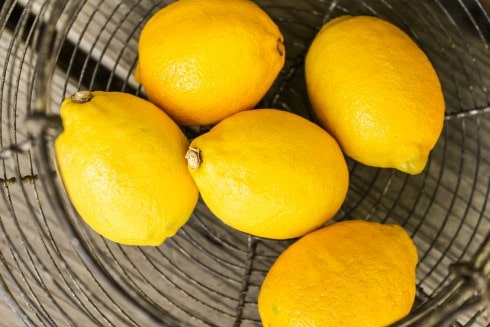 Nikki is figuring things out though, even without the use of my in-laws. I complimented her on her sunglasses a while back and she told me her strategy. She went to Walmart. She went to the sunglasses turny-thing. (what do you call those?) Then she did an image search on her phone for "Taylor Swift sunglasses" and chose the pair that looked closest to the ones she saw Taylor wearing. Best. Idea. Ever. I bow to your ingenuity, Nikki.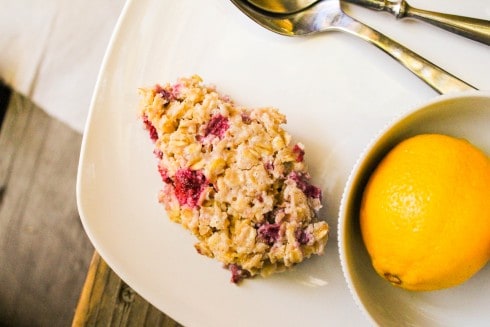 I have no words for this oatmeal. I think I'm just going to start throwing raspberries and lemons into everything I eat, forever. Why do raspberries have to be so expensive? I think my definition of heaven is free food. No seriously, in my personal heaven all the food will be bounteous, delicious, and free. (Don't give me any of this crap about there being no food in heaven. If there's no food, I'm out.) Anyway, make this oatmeal, make yourself happy.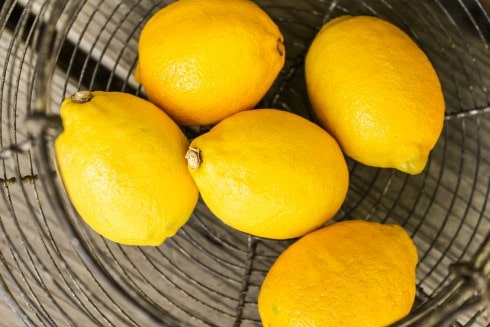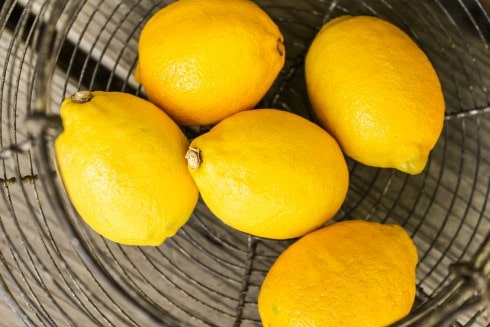 print
Did you make this recipe?
Leave a review »
Lemon Raspberry Baked Oatmeal
8 servings
adjust servings
Ingredients
1

or 2 large lemons

1 1/2

cups plain yogurt

1 1/2

cups milk

2

large eggs

1/2

cup sugar

1

teaspoon vanilla extract

1

teaspoon baking soda

1/2

teaspoon salt

3

cups old fashioned oats

12

oz. frozen raspberries, unthawed
Instructions
Zest the lemon into a large bowl. I used the zest from 1 1/2 lemons, just do however much sounds good to you. Squeeze all of the juice from one lemon into the bowl. Add the yogurt and stir together. Add the milk, eggs, sugar, vanilla, baking soda, and salt, and whisk until smooth.
Stir in the oats, and then stir in the frozen raspberries. Coat a 9x13 inch

glass

casserole dish with non-stick spray and pour in the oat mixture.
Place the dish in a preheated 375 degree oven and bake for about 30-35 minutes or until the center is no longer liquid. The center should not be wet to the touch, and it should also be at the same level as the browned outer edges. Serve hot. Store leftovers in the fridge.
by The Food Charlatan

If you make this recipe,
share it on Instagram
 using the hashtag
#TheFoodCharlatan
so I can see it!
Source: barely adapted from
Budget Bytes
We are a participant in the Amazon Services LLC Associates Program, an affiliate advertising program designed to provide a means for us to earn fees by linking to Amazon.com and affiliated sites.