These little bites of Kielbasa are wrapped up in flaky puff pastry for the perfect game day appetizer! Dip them in mustard and enjoy a little more sophisticated pigs-in-a-blanket! Who knew Kielbasa puffs would be so fun?!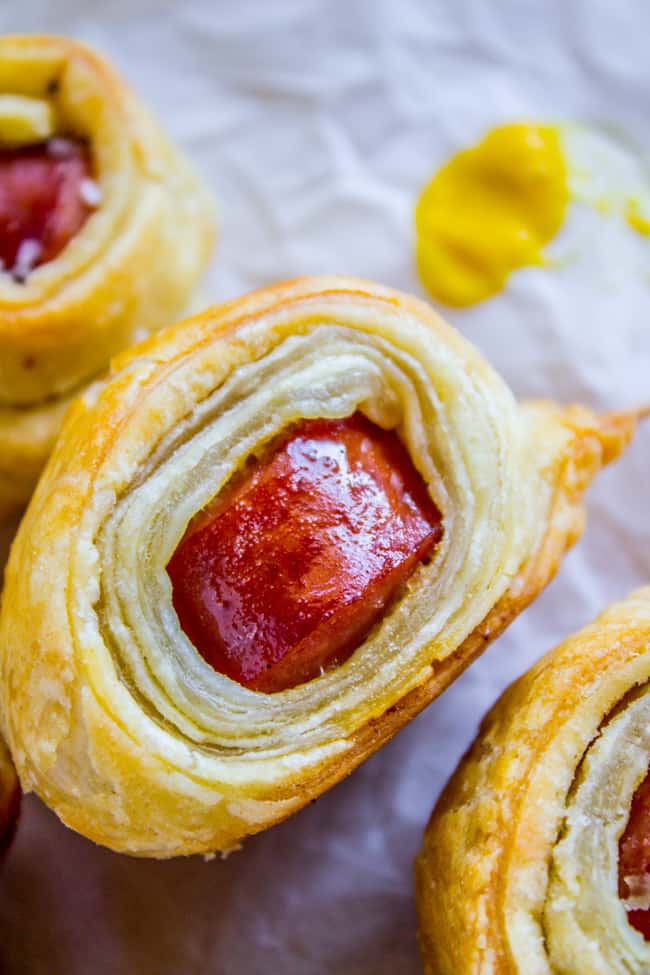 YOU GUYS!!! Big news! My sister Nikki is FINALLY getting published!!! There will never be enough exclamation points for this!
Nikki is a YA (Young Adult) author. She's been writing for years and this is a dream come true! (How many of you have ever dreamed of writing your own book? I know I have!)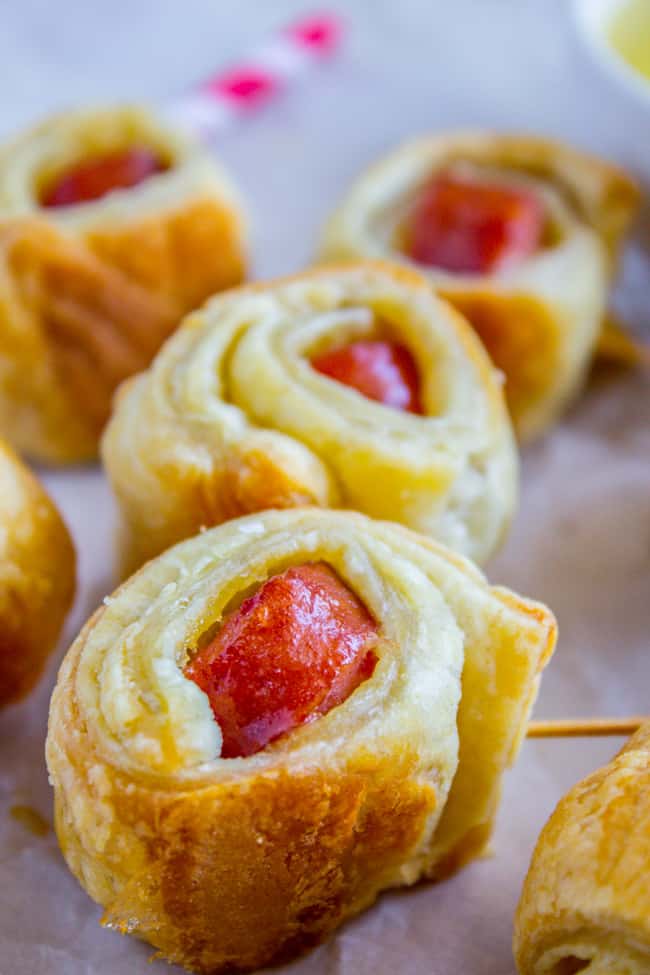 I can't tell you how excited I am for her. Some of you may remember this epic family group text from back in 2014 when Nikki told us that she had signed with a literary agent. We were all going crazy back then, imagine how much we're all freaking out now that she's going to be Actually For Real Published.
Today I'm super excited to host her cover reveal! This is what you can look for in bookstores near you on her release date, May 9th, 2017. You are the first to see it!!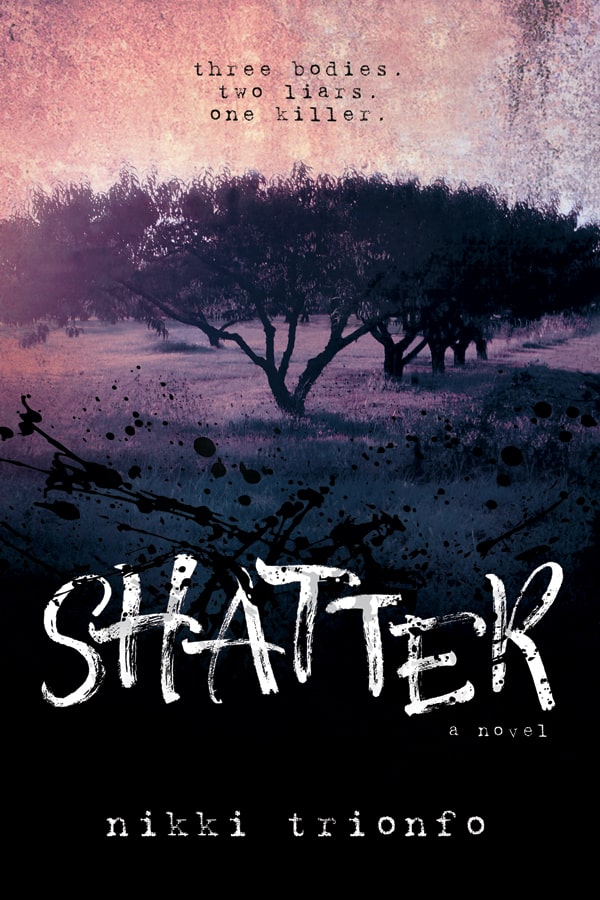 EPIC, right?? It's a murder mystery in case you couldn't tell. Want to read a teaser? You know you do:
Police tell Salem the explosion that blew up her sister was an accident.
Bull.
Brokenhearted Salem pursues the gang-bangers who tormented her sister, especially high school classmate Cordero. The only way to learn the truth is to slip behind enemy lines.
The only way to survive is to find a way back out.
I read an early draft of the whole book a couple years ago, and let me tell you guys, it is awesome. You are going to love it. I will of course post more about it as her release date gets closer.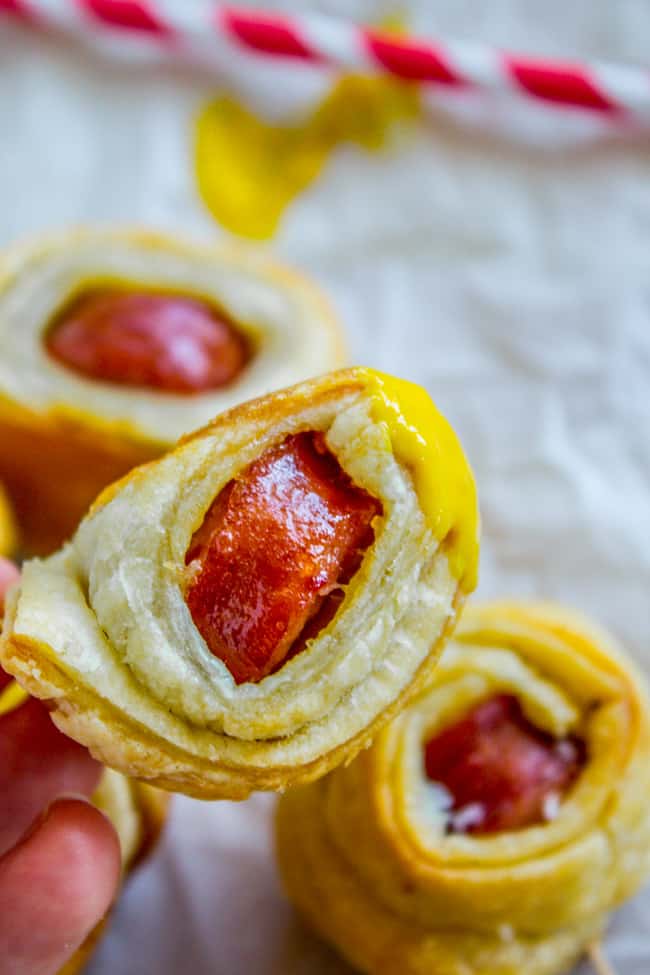 But for now, Nikki is celebrating her cover reveal with a giveaway! All you have to do is subscribe to Nikki's newsletter. You will get updates about SHATTER's release and automatically be entered to win FIVE  different novels. YA novels, of course! Read more about which 5 novels are being given away over on Nikki's blog. And don't forget to sign up for the newsletter to enter! Congratulations, Nikki, I'm SO excited for you!!!!

Pigs in a blanket (Kielbasa puffs!)
Today's recipe is for all you football folks! Or at least, football food folks (I fall into this category of course.) The Super Bowl is coming up and I thought you might like some appetizer ideas. Pigs in a Blanket are always a huge hit, and these are a riff on that. Instead of Lil smokies, use Kielbasa!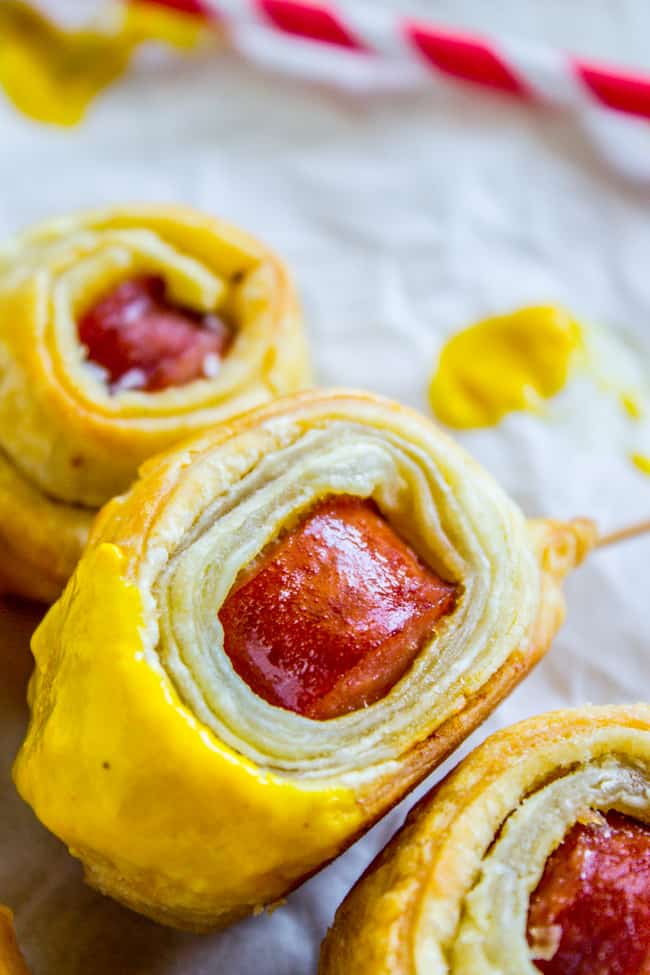 I love kielbasa so much and always have some in my freezer for last minute dinners. And pretty much you wrap anything in puff pastry and it's going to be amazing (see the photo below with bacon and the other with Nutella.) I should start a series on the blog called Will it Puff. What do you think?? Okay maybe not, but enjoy this kielbasa version! You won't regret it!
Facebook | Pinterest | Instagram | Twitter

2-Ingredient Kielbasa Puffs + YA Novel Giveaway!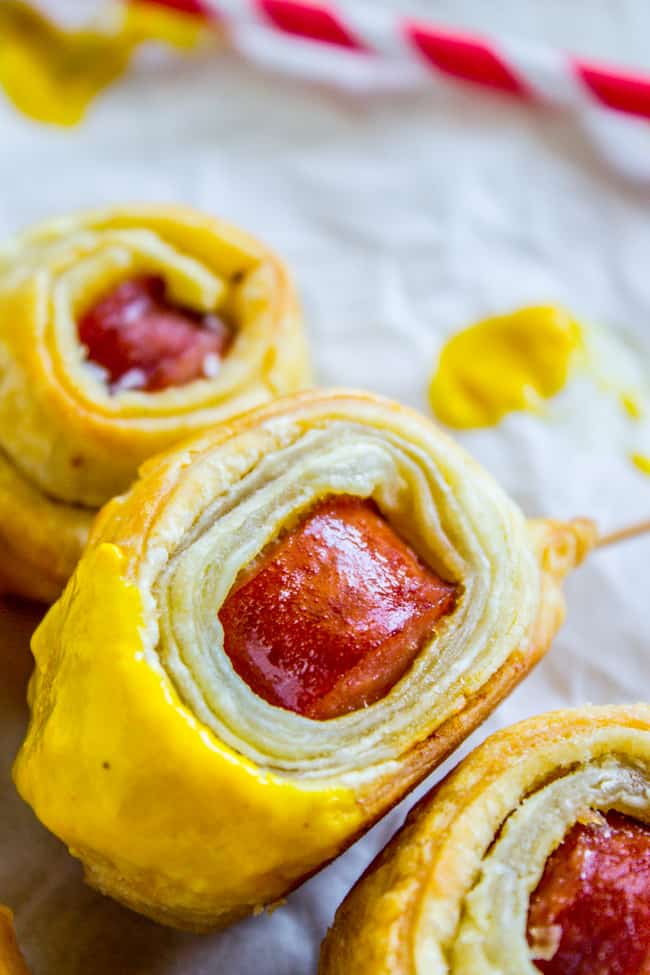 These little bites of Kielbasa are wrapped in flaky puff pastry for the perfect game day appetizer! Dip them in mustard and enjoy these pigs-in-a-blanket! Who knew Kielbasa puffs would be so fun?!
Ingredients
1

package puff pastry

,

2 sheets, thawed

1

pound

kielbasa sausage

1

egg

,

optional

1

tablespoon

water

,

optional
Instructions
Preheat your oven to 400 degrees F.

Use a sharp knife to cut the kielbasa into 36 slices. Mine were all about a half-inch wide. Set aside.

Lightly dust flour on a work surface. Unfold one sheet of puff pastry onto the flour. Roll a couple times each way with a rolling pin to smooth it out.

Use a knife or pizza cutter to slice the dough in half vertically. Then slice horizontally to make 18 strips total. Wrap each slice of sausage in one strip of dough and pinch to seal. You can secure with a toothpick if you want, but it's not necessary. It is convenient for serving though.

Repeat with the other sheet of dough and the last half of the kielbasa.

If you want to do an egg wash, combine 1 beaten egg with 1 tablespoon water and brush each puff with the mixture. This will make them shiny once they are baked.

Arrange the puffs on the sheet, at least 1 inch apart. Bake at 400 for about 13-15 minutes, or until golden brown.

Serve with mustard, BBQ sauce, ranch. Any dipping sauce would be good! The BBQ Ranch I make for these

Puffy Bacon Twists

would be great.
Nutrition
Serving:
1
puff
|
Calories:
118
kcal
|
Carbohydrates:
6
g
|
Protein:
3
g
|
Fat:
9
g
|
Saturated Fat:
3
g
|
Polyunsaturated Fat:
1
g
|
Monounsaturated Fat:
5
g
|
Trans Fat:
1
g
|
Cholesterol:
13
mg
|
Sodium:
146
mg
|
Potassium:
40
mg
|
Fiber:
1
g
|
Sugar:
1
g
|
Vitamin A:
7
IU
|
Vitamin C:
1
mg
|
Calcium:
4
mg
|
Iron:
1
mg
This recipe was originally posted by me on I Heart Naptime. I was a contributor for Jamielyn's blog last year, but I figure you guys want the recipes too!
Do you even know how many things you can do with puff pastry?? Here are a few more ideas:
Homemade Pretzel Dogs << these are always a huge hit!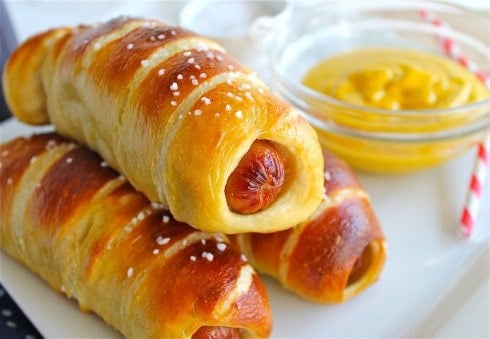 Puffy Bacon Twists with BBQ Ranch Sauce: What could be better than puff-pastry-ing bacon?? Maybe kielbasa?? :)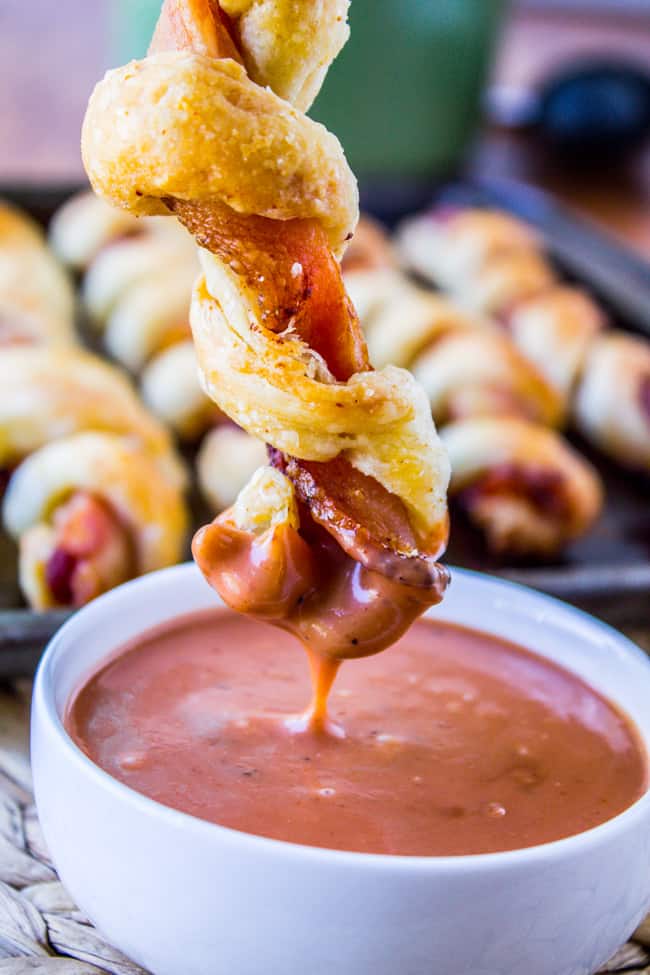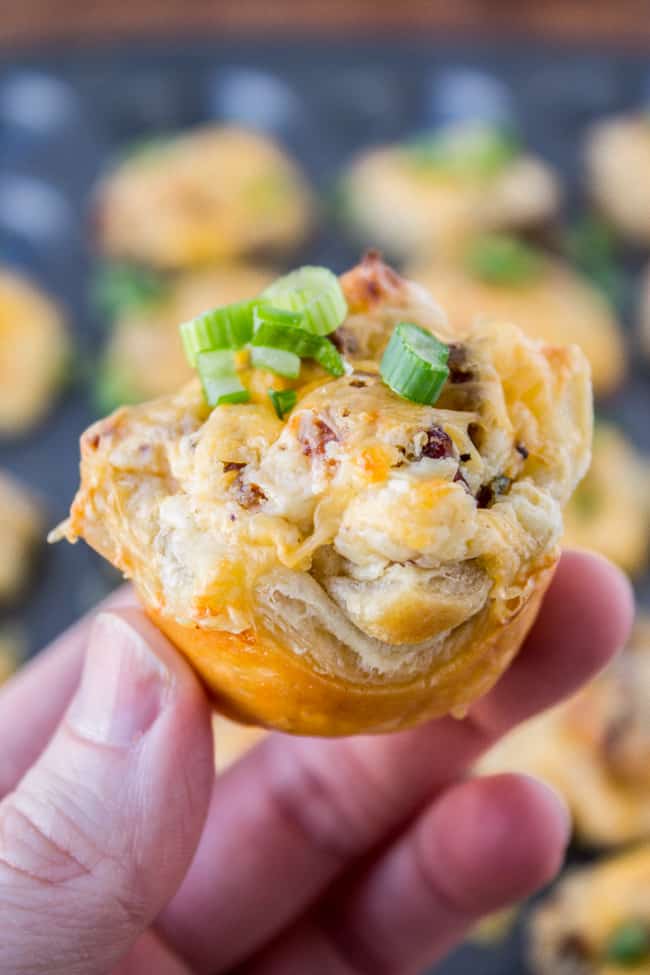 2 Ingredient Nutella Puffs << these are so easy! Recently received this comment from Hailey: "this turned out to be so easy and fun and DELICIOUS! I cannot thank you enough, this saved me when I had absolutely no sweets in the house on a snow day…THANKS!"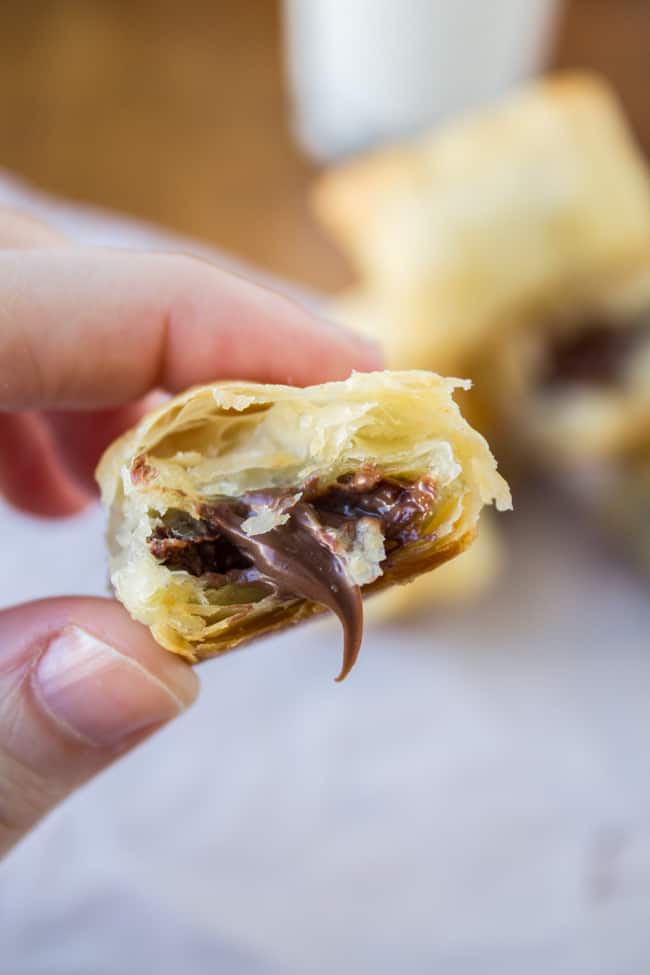 More puff pastry recipes from friends!
Easy Puff Pastry Ham and Cheese Quiche from The Recipe Rebel
Avocado, Goat Cheese, and Sausage Puff Pastry Pockets from Cooking and Beer
Chicken Alfredo Bacon Puff Pastry Pockets from Simply Gloria
This post contains affiliate links.