I am not a seafood person.  I make exceptions occasionally for tuna, salmon, and sometimes even tilapia, but that's about as far as I go. I tried lobster for the first time a few weeks ago and was not impressed.  I thought I might like it since everyone is always raving about lobster.  Nope.  It still tastes and smells like fish, which is the real problem with seafood.  My goal when cooking fish is to taste as little fish as possible when I take a bite. This may sound weird, but I think other seafood haters out there will know what I'm talking about. If you are a hater like me, you should try this recipe because it will blow your mind.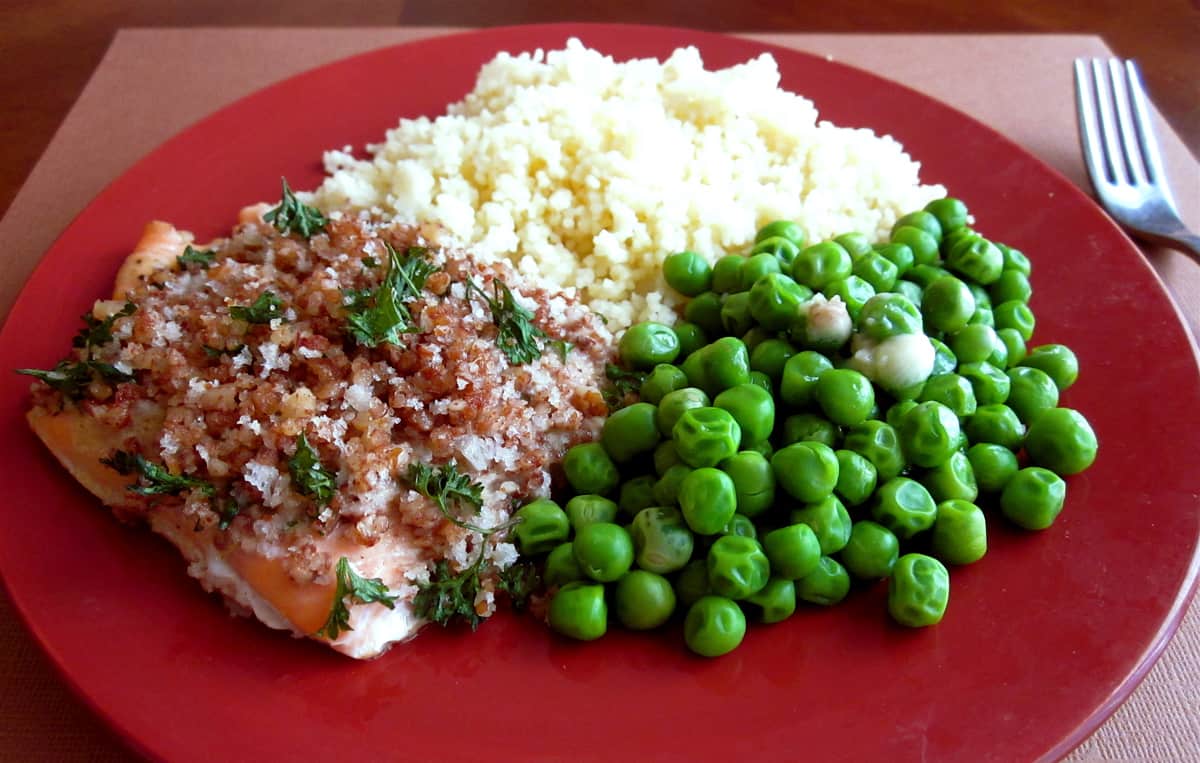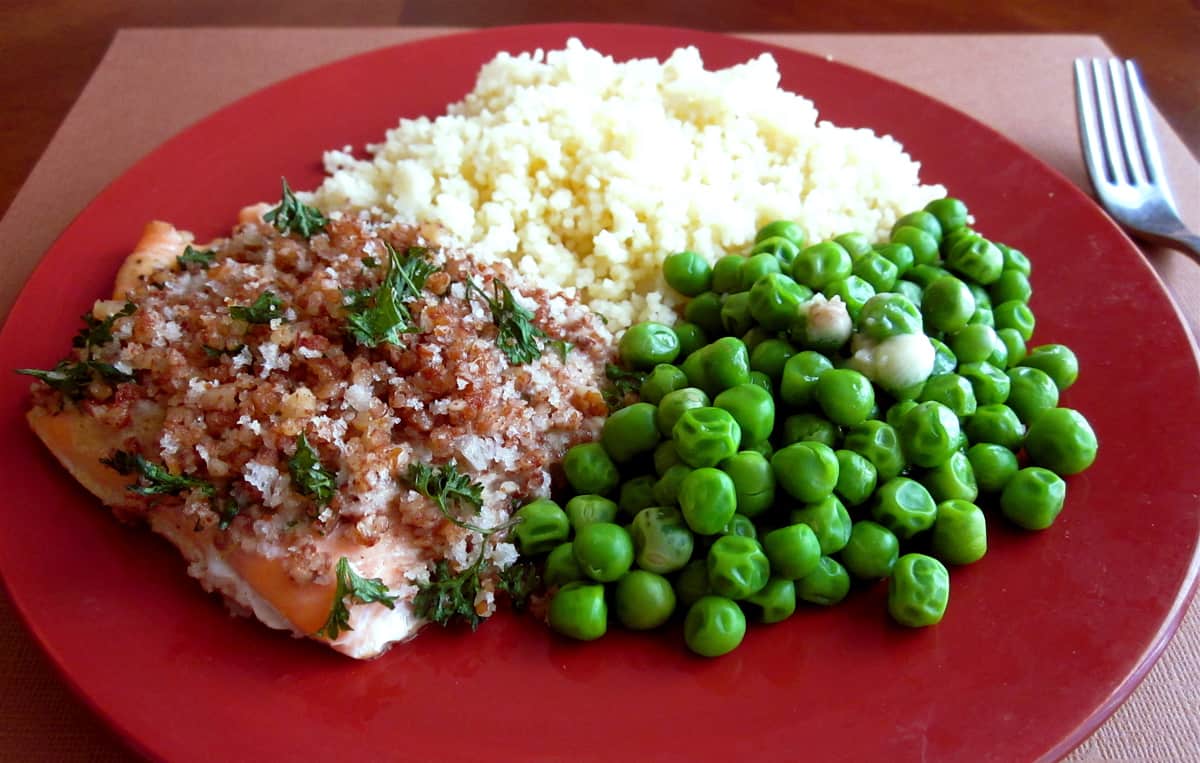 Can you see that pathetic little smidgen on my peas? It's actually butter.  I wanted to have a nice dollop of butter on them so that they looked more appetizing than sad little peas that had just come out of the freezer only to be nuked into submission by the microwave.  But my friend Kelly and her two kids were over when I was taking this picture and I kept getting distracted, so the butter would melt.  I just kept piling more and more butter on for the next shot.  In the end there were probably like 18 dollops dolloped, and you can bet that those were the best peas I have ever had in my life by the time I actually got to eat them. And I still didn't get a decent picture of my beautiful butter dollop.
Probably because I was too busy laughing hysterically at Kelly's little boy, who is 3 years old. He found "The Body Book" on the shelf, a board book which features pictures of diapered babies touching their noses, ears, chins, and so on, so that your child learns his or her body parts. But somehow this kid managed to read between the lines.  He hands the book to me after perusing it for some time and says, This book tells you how to make babies.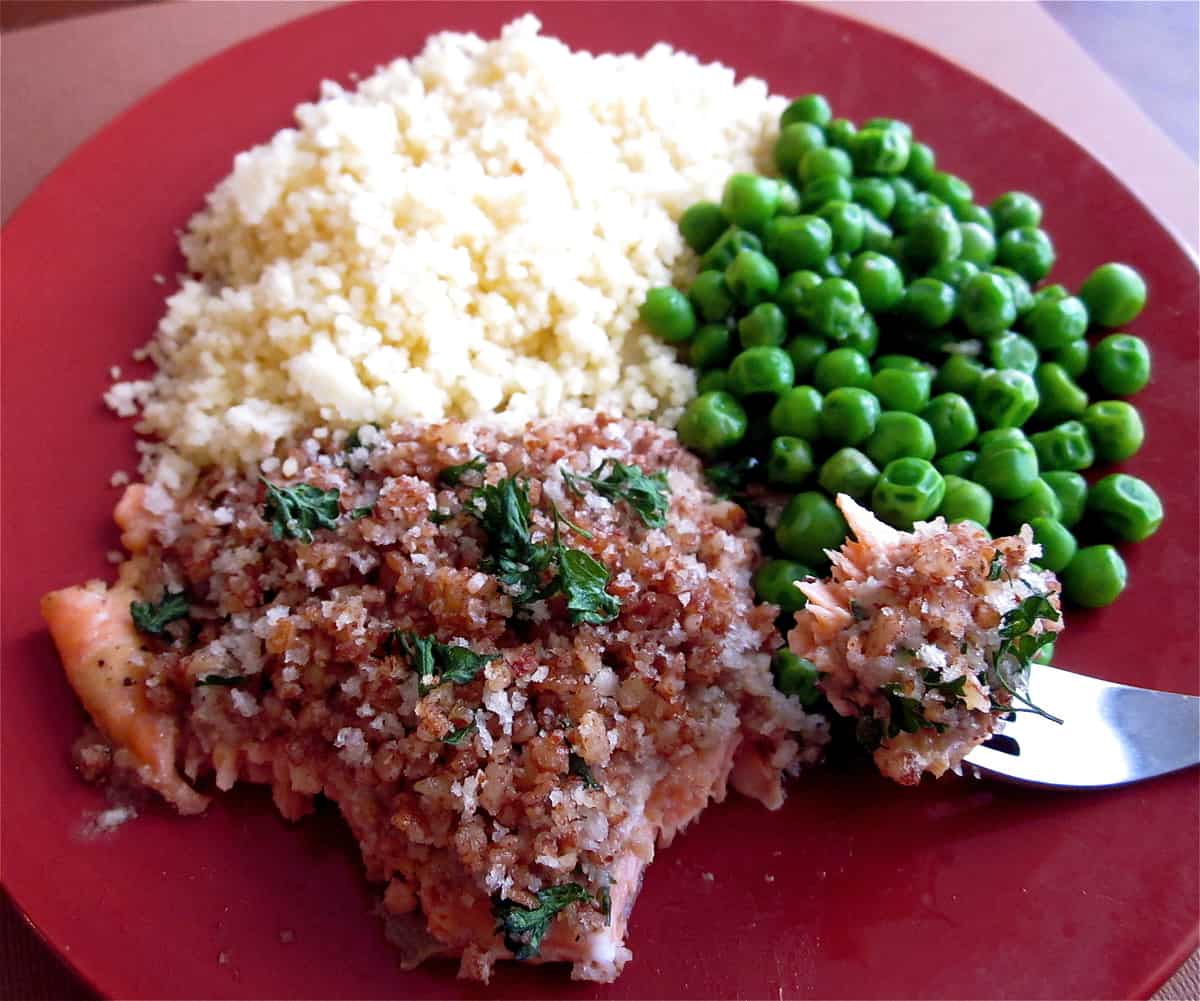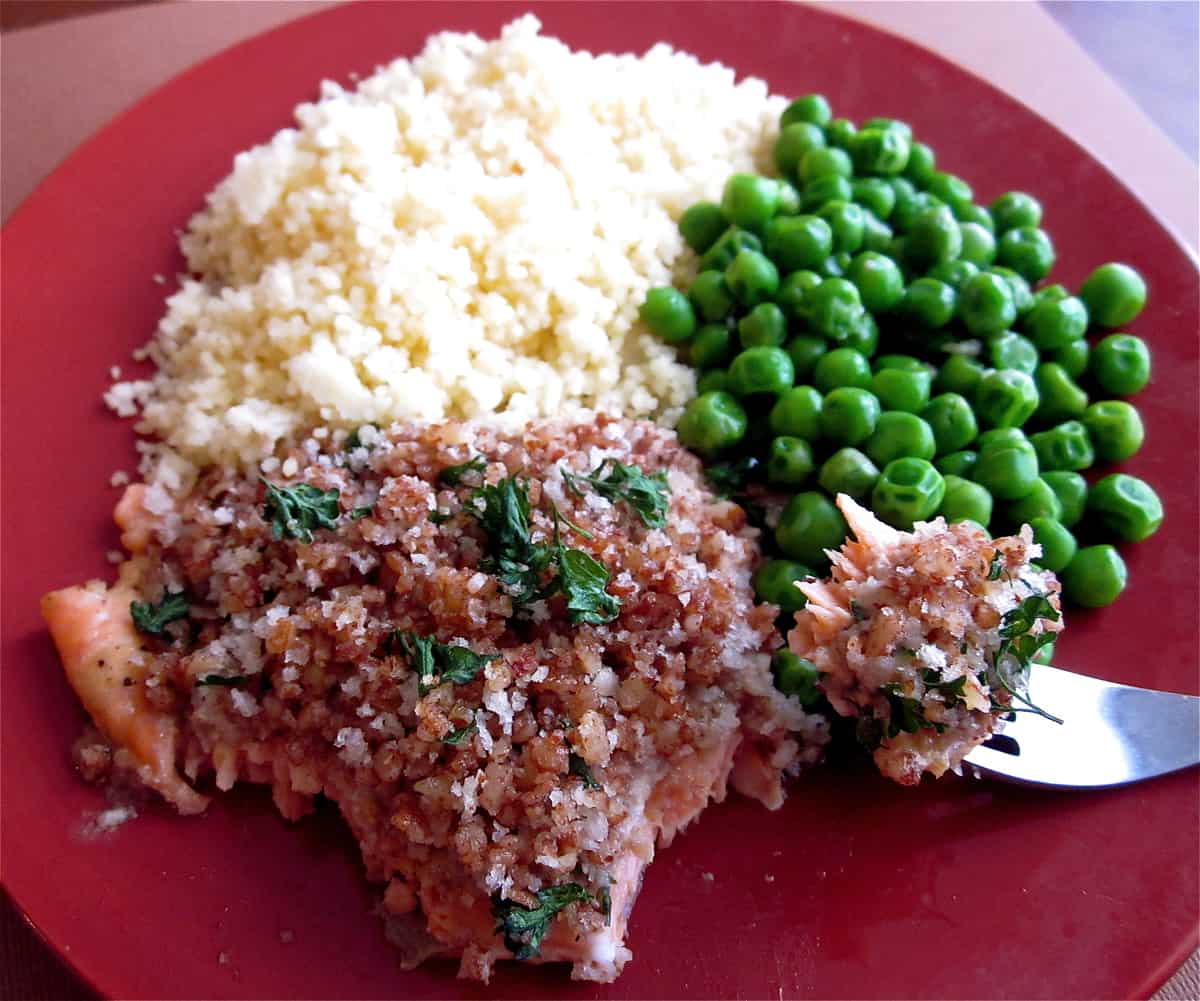 This recipe is good for busy nights because it is so quick.  I served it with couscous and peas and the whole thing was probably done in about a half hour.
Alaska Salmon Bake with Pecan Crunch Coating
Source: slightly adapted from Allrecipes.com
4 tablespoons Dijon mustard
3 tablespoons butter, melted
1 tablespoon honey, or more to taste
1/4 cup fresh bread crumbs
3/4 cup finely chopped pecans
3 teaspoons chopped fresh parsley
6 (4 ounce) fillets salmon (I use frozen)
salt and pepper to taste
6 lemon wedges
Preheat the oven to 400 degrees. In a small bowl, mix together the mustard, butter, and honey. In another bowl, mix together the bread crumbs, pecans, and parsley.
Season each salmon fillet with salt and pepper. Place on a lightly greased baking sheet. (I put foil down first for less clean up) Brush with mustard-honey mixture. Cover the top of each fillet with bread crumb mixture.
Bake for 10 minutes per inch of thickness, measured at thickest part, or until salmon just flakes when tested with a fork. Serve garnished with lemon wedges.