Deep Dish Buttermilk Pancake
Why flip a hundred pancakes when you could make one giant one?? You are going to love this Deep Dish Buttermilk Pancake! All the things you love about pancakes, way less effort. The perfect breakfast for a crowd!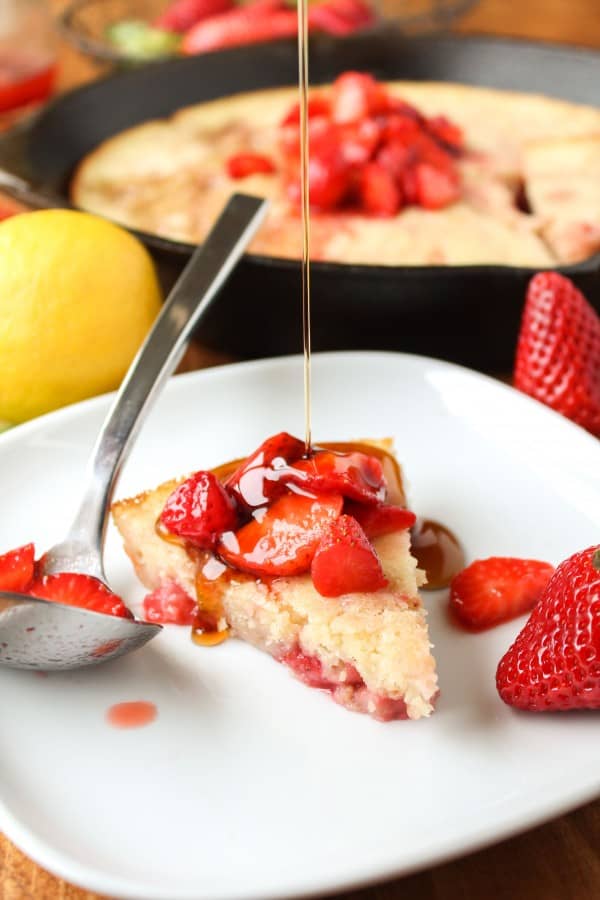 So I finally broke down and got a Costco card a few days ago. I've avoided it for years because going to the grocery store is bad enough, and Costco is pretty much like a grocery store on steroids. All my decision-making abilities go out the window.
Do I really need 4 pounds of Nutella? Why yes, yes I think I do. 4 pounds of grapes. 2 pounds of hummus. I got home and my husband just holds up the hummus and says, really? 2 pounds?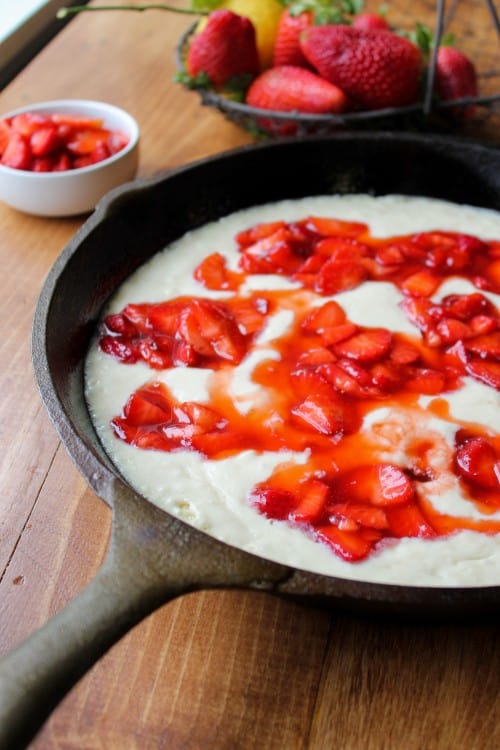 Yes, I need ALL THE FOOD.
Costco turns me into a crazy person. "We'll eat it eventually!" becomes my mantra, as I shove 6 pounds of spinach into my overflowing cart. Really Karen? You could not even be paid to eat that much spinach. Good thing we have a huge freezer. Oh wait…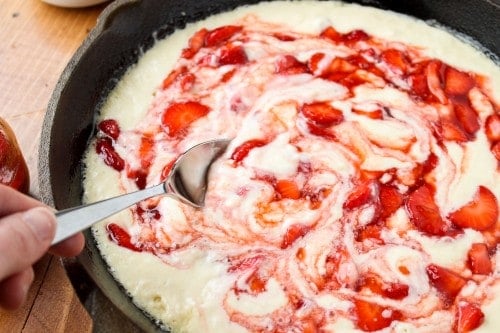 You know how they check your receipt when you walk out of the store? The guy glances at my receipt, eyes my cart, and says, "Two times on the butta?" (I swear he said butta)
Wait, what? Are you really questioning my decision to buy 8 POUNDS OF BUTTER? This is TOTALLY NORMAL COSTCO BEHAVIOR STOP JUDGING ME. Then I realized he was just checking to make sure I hadn't accidentally been charged twice. What a guy. Thanks dude. Yeah, I'll take all 8 pounds please.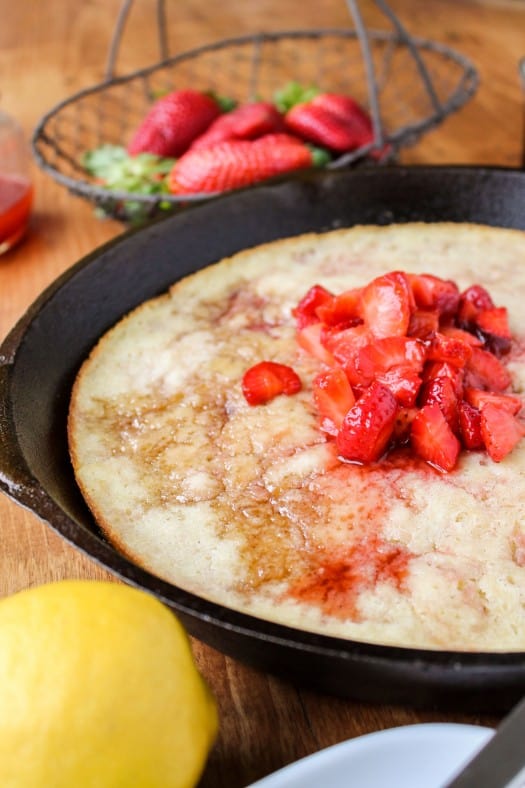 And what is it with people waiting for parking spots? My spot was not even that close to the store, but I had two different people try to wait. I'm muscling 5 pounds of shredded mozzarella into my trunk with two kids that I still have to put in their carseats…are they seriously honking at me to hurry up??
Oh, no, they're just trying to alert me that my children are hurtling down the center of the parking lot, helplessly strapped in the cart. Charlotte and Truman look at me with fear and abandonment in their eyes as I chase after them, unsuccessfully trying not to laugh. Would you believe both cars had to honk, because I let my kids roll away in a cart two times in as many minutes? I'm telling you, Costco brings out the crazy in me. Or maybe just the neglectful mother.
There is this one Calvin and Hobbes strip where Calvin wants pancakes but doesn't want to go to the effort of making them. So he pours all the batter in one pan so that he and Hobbes can split a giant pancake in half. This kid was ON to something. Deep dish pancakes! It's genius! I mean, we stack them anyway right? Why not just skip the monotonous flipping part?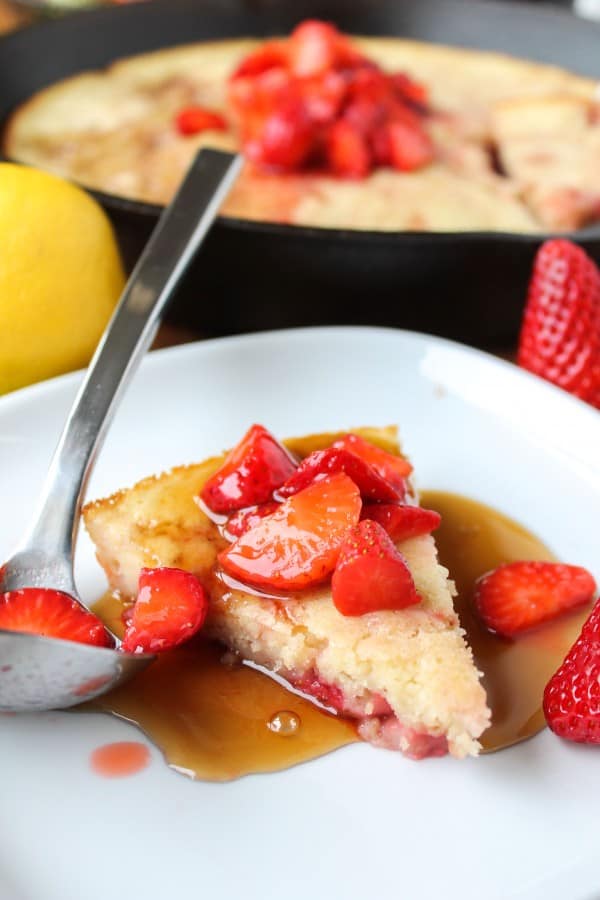 This cake is really rich and moist. The fruit in the cake helps keep it from drying out in the oven. I like to eat it with this Fresh Strawberry Topping that I posted earlier this week: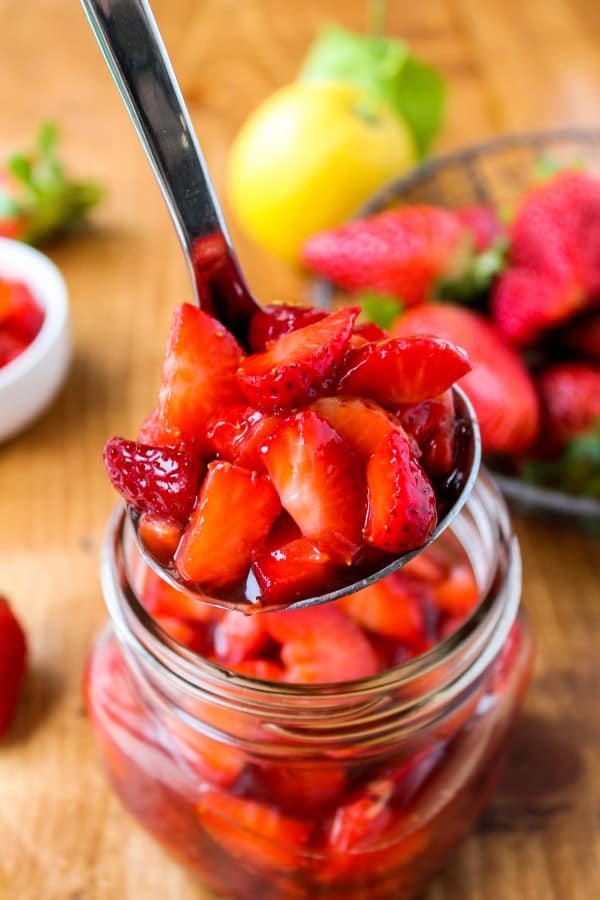 But you could use any compote you want. You would not believe how fast this cake comes together, and that's even making it from scratch. A box mix it will go even faster. Next time I think I'm going to 1 1/2 the recipe to make it even thicker. The more batter you use the more pancakes in your "stack."
Deep Dish Buttermilk Pancake
Why flip a hundred pancakes when you could make one giant one?? You are going to love this Deep Dish Buttermilk Pancake! All the things you love about pancakes, way less effort. The perfect breakfast for a crowd!
Ingredients
1 & 1/2

cups

all-purpose flour

,

spooned and leveled

3 & 1/2

teaspoons

baking powder

1

teaspoon

salt

1

tablespoon

sugar

1 & 1/4

cups

buttermilk

1

egg

4

tablespoons

butter

,

melted

butter, syrup, whipped cream

,

to garnish
Instructions
Preheat the oven to 350 F.

In a large bowl, whisk together the flour, baking powder, salt and sugar. In a separate bowl beat the buttermilk and the eggs until smooth. Make a well in the center and pour in the milk mixture and melted butter; mix until combined.

Grease a 10 or 11 inch cast iron skillet. Pour the batter into the skillet.

Spoon 1 cup of the strawberry topping evenly over the batter, than swirl it together with the spoon.

Bake in the preheated oven 25-30 minutes, or until a toothpick inserted in the center comes out clean.

Serve hot with the remaining Strawberry Topping, butter, syrup, and whipped cream, if you want.
Notes
If you don't have a cast iron skillet you can do this in a 9 inch round cake pan or a 9 inch square pan. You will have to bake it a little longer, just do a toothpick test to see when it's done.
*You can use any compote you like. Pie filling works too. Stir in 1 cup and use the rest for topping.
You can also use any pancake recipe you want. The boxed mixes work fine. This recipe makes about 3 cups of batter; if you use more or less, adjust the baking time.
Source: inspired by Oh Bite It
Nutrition
Serving:
1
pancake
,
Calories:
231
kcal
,
Carbohydrates:
29
g
,
Protein:
6
g
,
Fat:
10
g
,
Saturated Fat:
6
g
,
Polyunsaturated Fat:
1
g
,
Monounsaturated Fat:
3
g
,
Trans Fat:
1
g
,
Cholesterol:
53
mg
,
Sodium:
765
mg
,
Potassium:
114
mg
,
Fiber:
1
g
,
Sugar:
5
g
,
Vitamin A:
355
IU
,
Calcium:
206
mg
,
Iron:
2
mg
We are a participant in the Amazon Services LLC Associates Program, an affiliate advertising program designed to provide a means for us to earn fees by linking to Amazon.com and affiliated sites.