Last night I was busy making dinner when Eric got a phone call from my mom. All I heard was, He's out there right now? By the playground? Okay I'll go right now.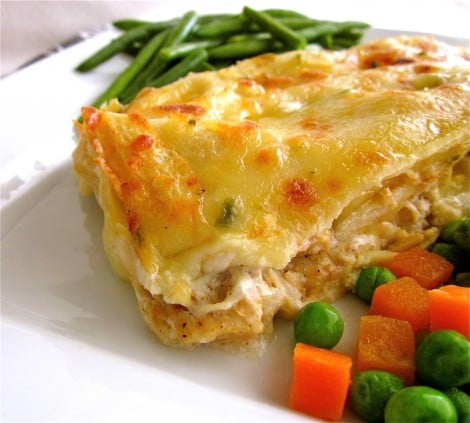 I looked at him curiously as he put his shoes on. So what's the deal?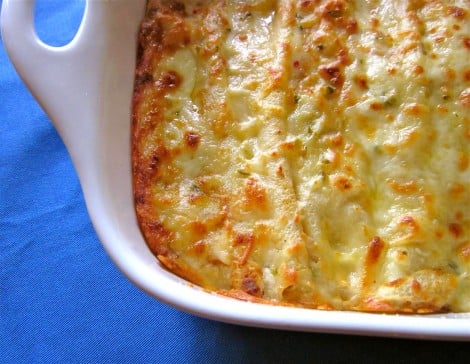 You left your cell phone out by the playground. A landscaper just found it and called your mom. He's waiting for me to come get it.
The sad part is that I didn't even realize it was missing. I need to keep this in mind for every time I am tempted to upgrade to a smart phone. A mere stupid phone is apparently more than I can handle.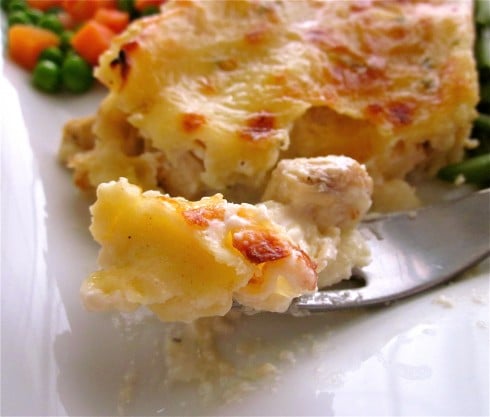 I grew up eating these amazing, amazing Chicken Crepes. They may not look like much, but they are absolutely to-die-for. See how I have two sides of vegetables? Lots of veggies will help you feel less guilty when eating these crepes. Between the cheese and the cream, this casserole is not exactly what you want to eat on a diet. But oh man. They are so worth it. Maybe skip dessert after eating these babies :)
Chicken Crepes with Jalapeño Cheese

Source: my mom Janice
Crepes
3 eggs
1 1/2 cups milk
1 1/2 cups flour
3 tablespoons melted butter
Beat all ingredients well, using a stand mixer or hand mixer. Generously coat a large nonstick frying pan with cooking spray and set heat to medium. Pour 1/3 cup batter into the pan, lifting the pan to swirl batter all over the bottom; make it very thin. Do this quickly because it sets fast. Cook about 1 minute (keep an eye on it) until light brown; flip gently with a spatula and cook another 15-30 seconds. Remove to a plate, then repeat until batter is gone. Put squares of wax paper in between the finished crepes so that they don't stick together.
Filling
2 cups cooked chicken, chopped and seasoned to taste (salt, pepper, garlic, onion, etc.)
16 ounces jalapeño pepper jack cheese*, grated
2 1/2 cups cream or half & half
Put a small amount of chicken, 1 tablespoon of cheese, and 1 teaspoon of cream on each crepe. Roll up and place seam side down in a greased 9×13 inch dish. When you have finished rolling the crepes, sprinkle with the remaining cheese and pour the remaining cream evenly over the crepes. Bake, covered, at 350 for 15 minutes. Uncover and bake for another 15 minutes. If at this point my cheese is not crusty on top, I broil it for about a minute. I'm a crusty cheese lover.
Makes about 6 servings.
*The original recipe calls for 8 ounces of Monterey Jack cheese and 8 ounces of pepper jack. The less pepper jack you use, the less spicy it will be.