Here are the top 10 recipes published on The Food Charlatan in 2019! But first, a big announcement…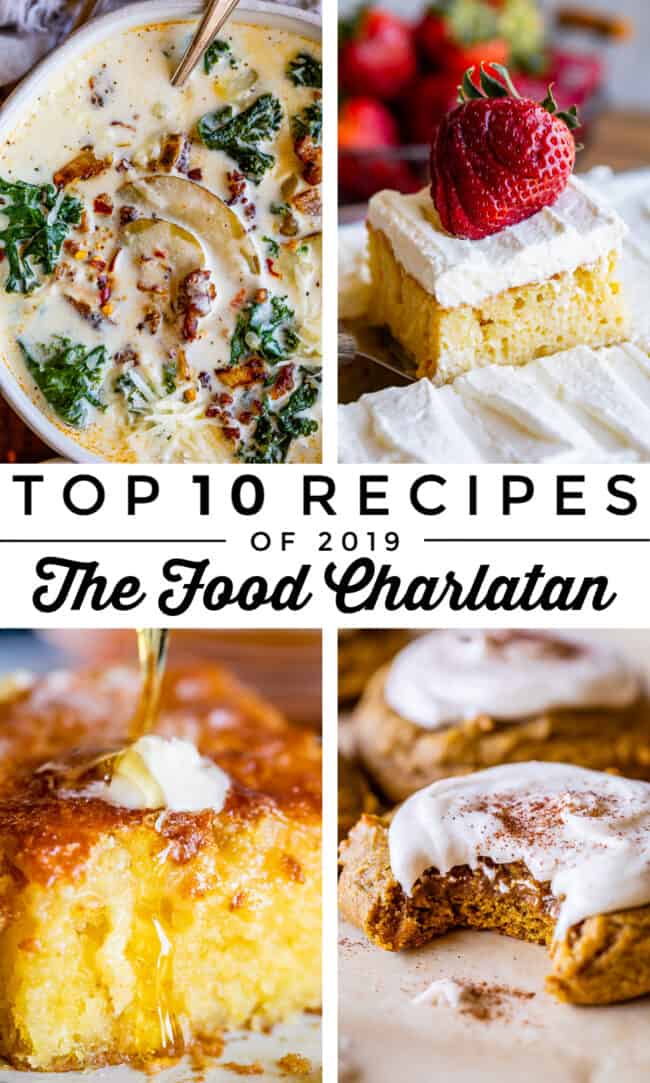 We had our baby boy! His name is Edison. We are in love!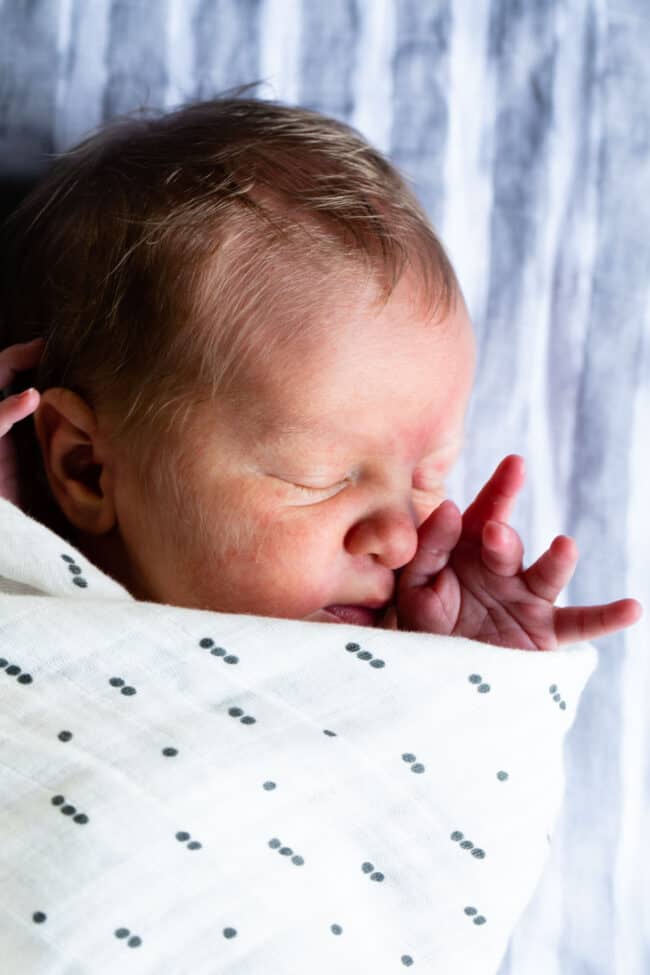 I mean how could you not love this face?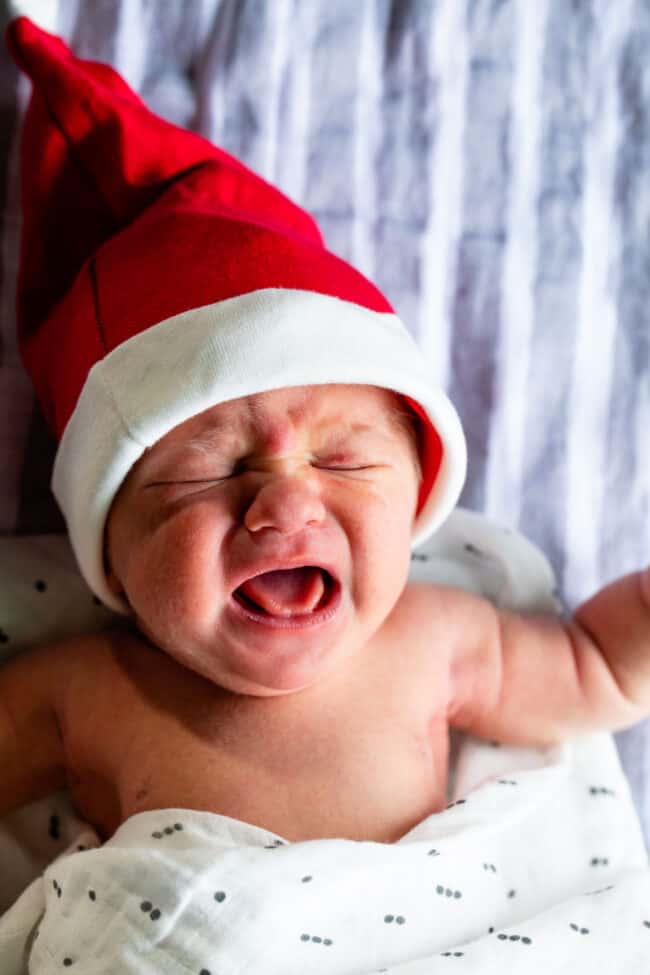 Or this one?? See, he loves being a Christmas time baby just as much as I love it ;)
Edison was kind enough to not be born on Christmas day, which I will be forever grateful for! We were safe at home by then, enjoying a small cozy Christmas with the rest of our family.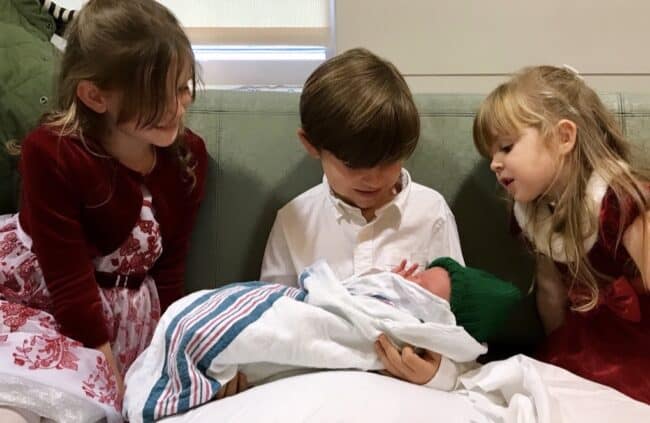 The kids are totally obsessed with him. We had newborn/family photos done a few days ago, I will share a few once they are processed!
I'm just so grateful that we are all healthy and safe! Childbirth is just plain scary, even the fourth time around. But it was a really smooth and pretty quick delivery, and recovery is going just fine. We've really loved having some quiet time at home these past few weeks. And I'm just so grateful to not be pregnant anymore! Can I get an amen!
Top 10 from 2019
Now on to the top 10! It's always so fun to see what recipes got the most attention from you guys over the course of the year. Do you have any guesses for number 1?
Remember, these are the top 10 recipes published in 2019. Head over to my Top 10 page to find out the top 10 recipes ever published on The Food Charlatan!
Click on the linked title or the photo to get to the recipe!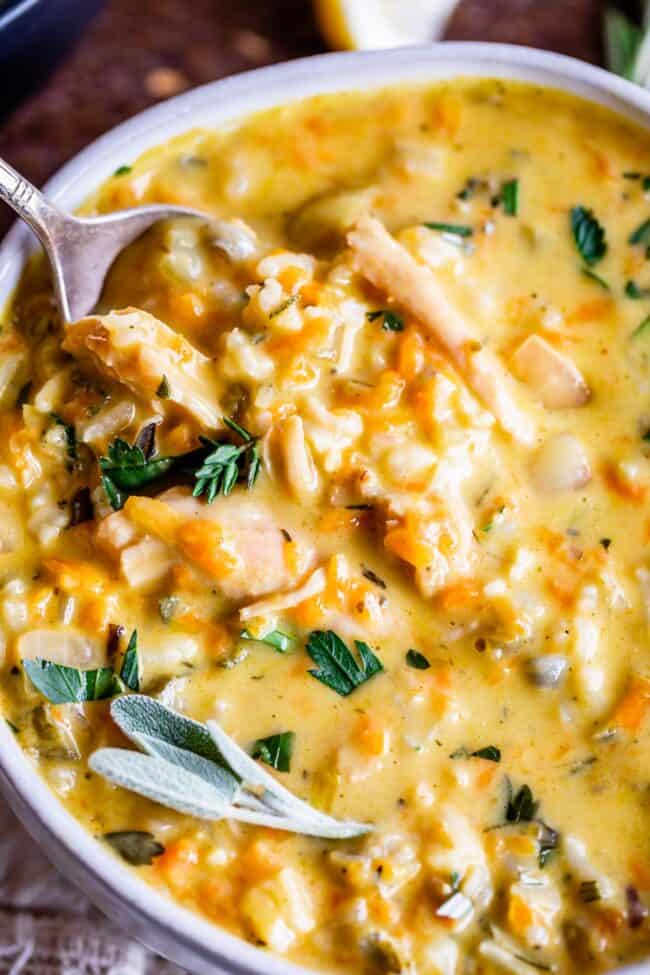 I'm in LOVE with this soup. (And so were all of you, because I published this just a few weeks ago and here it is making the top 10 for the year!) The hint of lemon is a little unexpected and totally where it's at. Good news: you can make this soup with chicken or turkey. (I know I usually have chicken on hand more often than turkey!)
Have you tried this soup from the Olive Garden?? It's simply the best. Super creamy, a little bit spicy, and you even get the satisfaction of dumping fistfuls of dark green kale into your dinner. That means it's healthy. ;) Make it with these Olive Garden Breadsticks! Match made in heaven!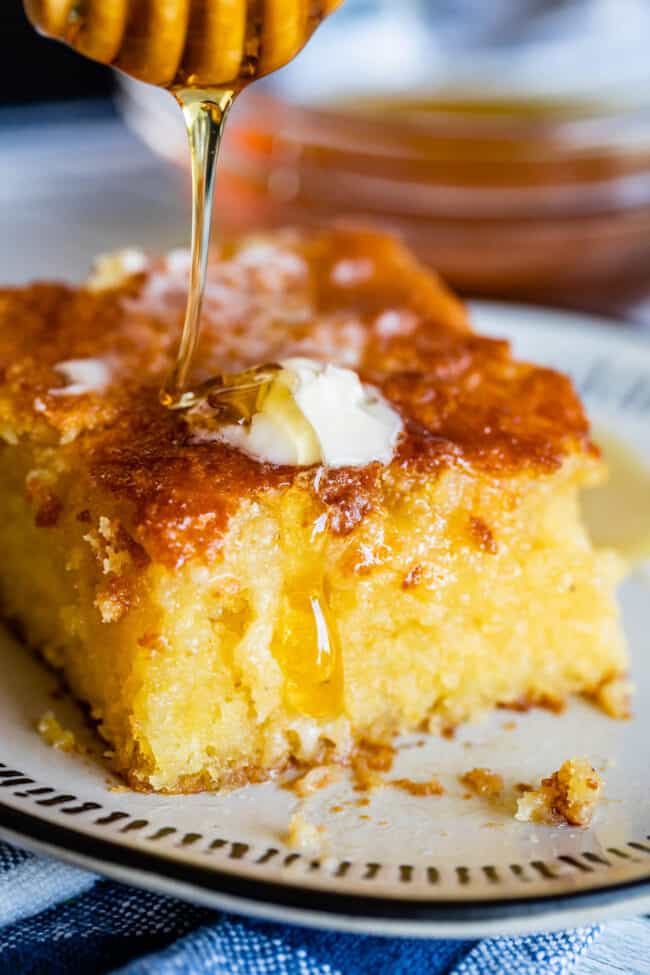 I had so much fun testing out tons of different cornbread recipes to find my favorite version! This cornbread recipe is exactly what it claims to be: sweet and moist, bordering on cake-like. It's so good with a smattering of butter and honey, or with The Best Chili Recipe I've Ever Made! (Which should be an honorable mention! One of my top posts for traffic this year, but technically it was published at the end of 2018.)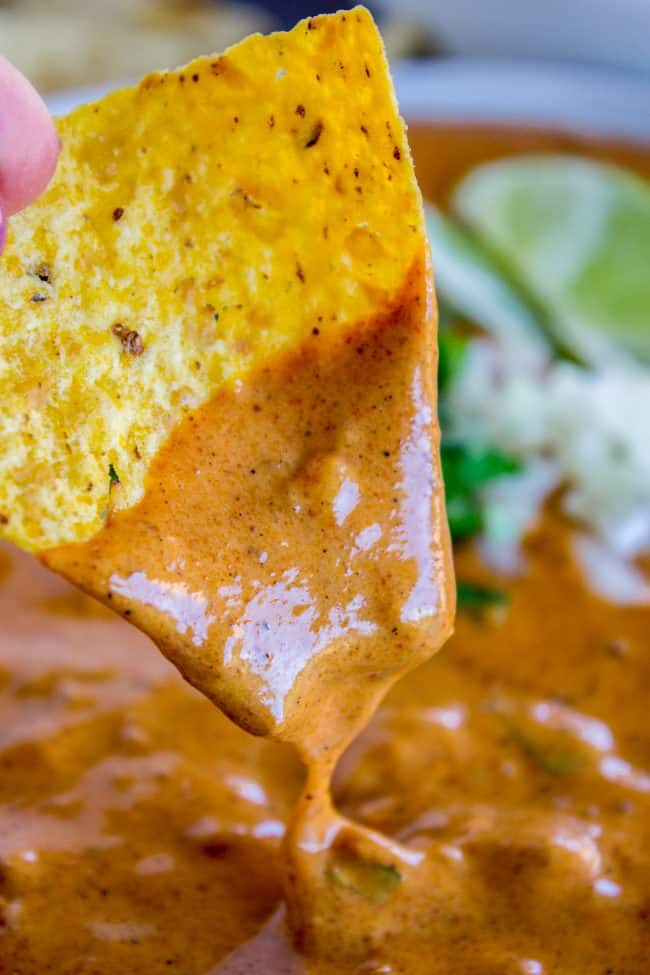 File this Queso Dip away for your Super Bowl party! It's a HUGE crowd pleaser and super easy to make. All you have to do is dump everything into a crock pot and let it sit for a while. My sister Laura gave me this recipe. She always makes it at family gatherings and there is always a crowd of people hovering over the crockpot in the kitchen, stealing bites (led by yours truly.) Also, top a taco salad with this stuff. It's my faaaav.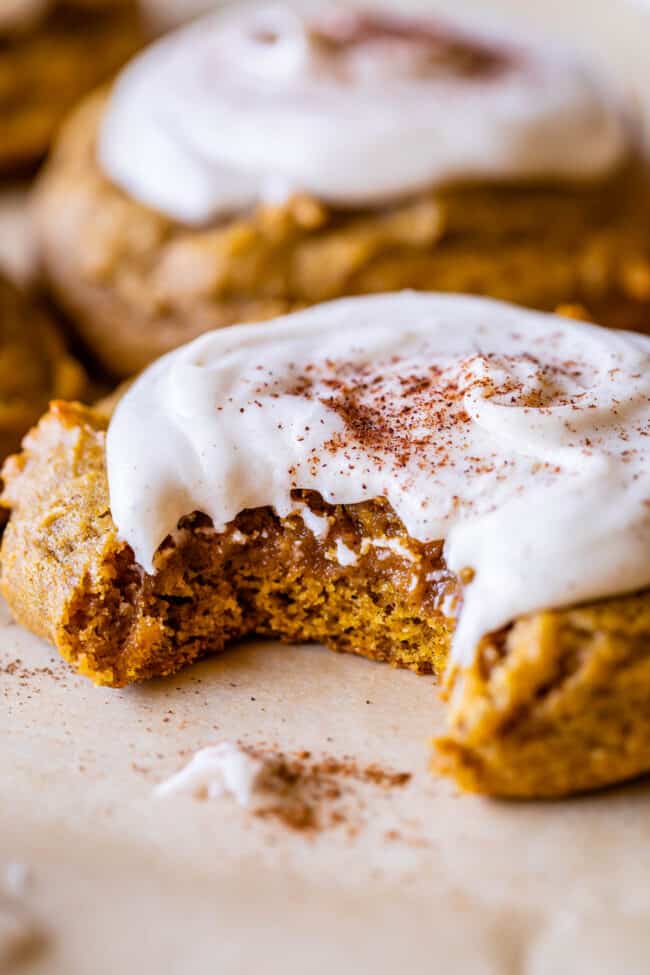 These are the most delicious frosted pumpkin cookies! They are pillowy soft and cakey. Usually I'm not into cakey cookies (bring on the chewy) but these cookies are an exception. The pumpkin flavor is intense and the texture is perfect. And don't even get me started on the brown butter icing. Such a game changer!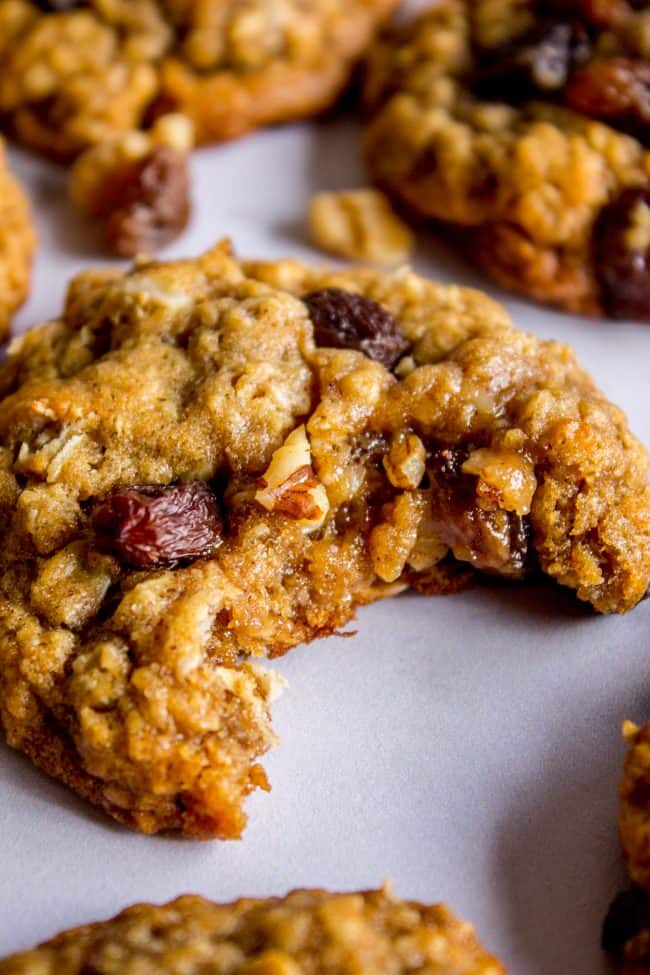 Check out the positive reviews on this one! Oatmeal Raisin cookie fans unite. I used to be on team chocolate chip all the way, but I've seen the light. Raisins DO belong in oatmeal cookies when they are properly plumped first. I'm a convert!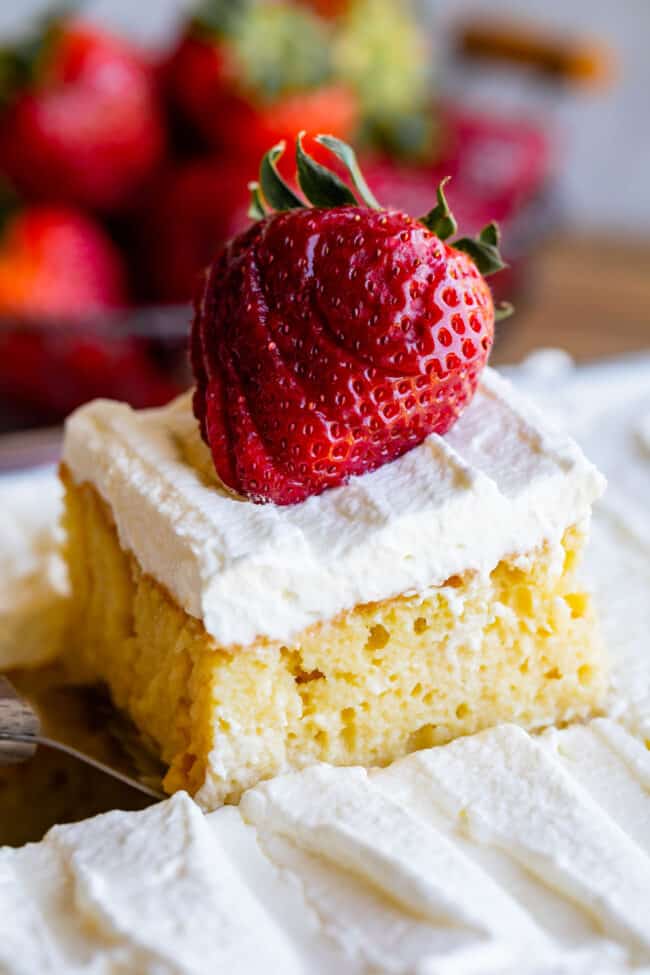 Another winner recipe from my sister Laura! She has been tweaking this recipe for years and finally got it how she wants it. (And how I want it!) It's SO good! You are going to be nervous pouring all that milk over your cake (it looks like too much) but the result is this incredibly moist cake with the best flavor!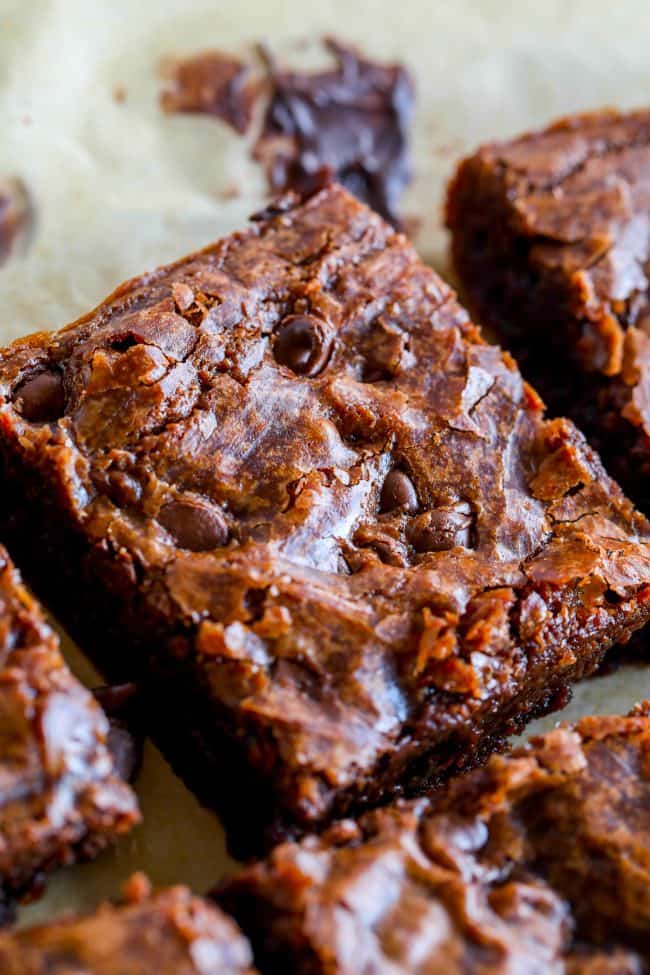 No lie my friends, they really are the best brownies. I've been making this recipe for many years now. The secret is in the browned butter. It takes the flavor from great to AMAZING. I used to be okay with box brownies, but this recipe is so easy to put together that I don't use them anymore. Go browned or go home I say!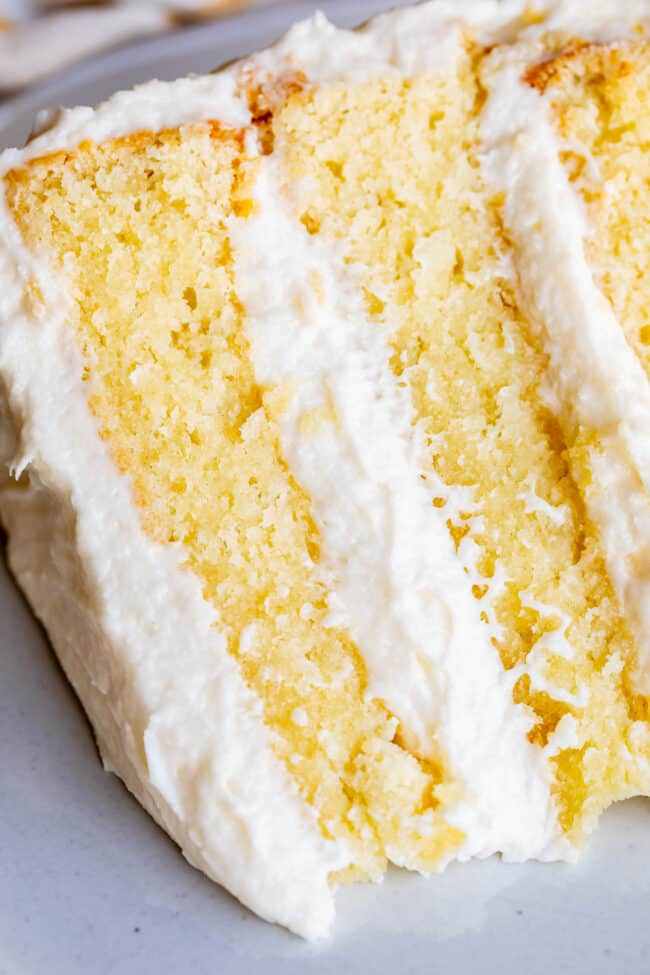 Speaking of box mixes…put the box down and make this cake from scratch! I actually love cake mixes for some recipes (heavily doctored, always) but this white cake is super easy to put together and tastes SO much better than the box mix. It is light and fluffy and perfectly moist. It's a showstopper dessert for sure!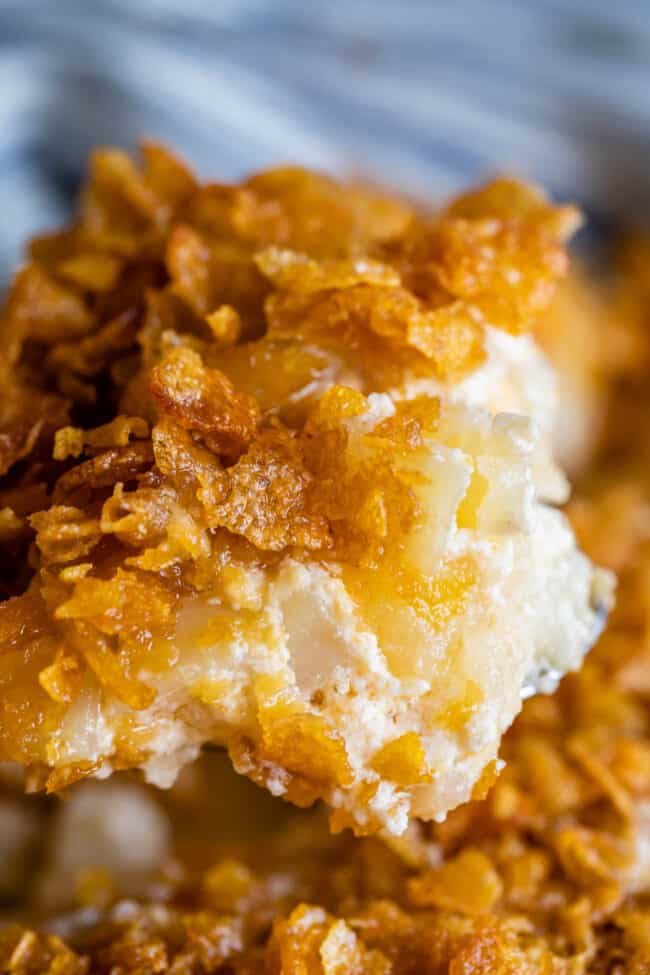 And finally, the number one recipe on The Food Charlatan in 2019! These Funeral Potatoes are a carb lover's dream come true. Hash browns are mixed together with sour cream and canned soup (or you can make a homemade white sauce, click to see recipe), then topped with cheese and buttery crushed corn flakes. They are perfect for holidays or a Sunday dinner when you really want to impress. It goes great with Easy Pot Roast, grilled Tri Tip, or really any main-dish protein.
And that's a wrap for 2019 folks! Can't wait to see what recipes you love in 2020!
Thank you so much for reading The Food Charlatan! I love sharing recipes, it's one of my favorite things, and I'm so grateful that you take the time to follow along here. Remember, if you ever try one of my recipes, I would love a positive review left as a comment on the post! It helps me, and it helps other readers who might be interested in making the recipe to know what your experience was.
I'll be back in a few days with an easy (and healthy!) weeknight dinner idea. We've made it twice already and I'm obsessed. Happy New Year everyone!
Here are some other Top Posts from over the years!
Top 10 Recipes published in 2018: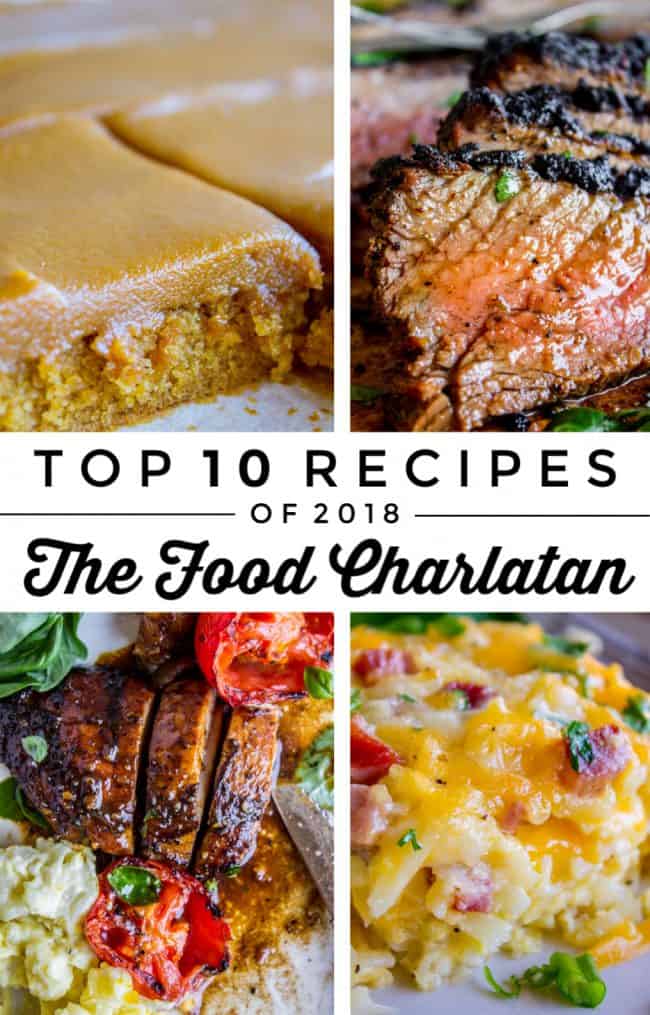 Top 5 recipes published in 2017: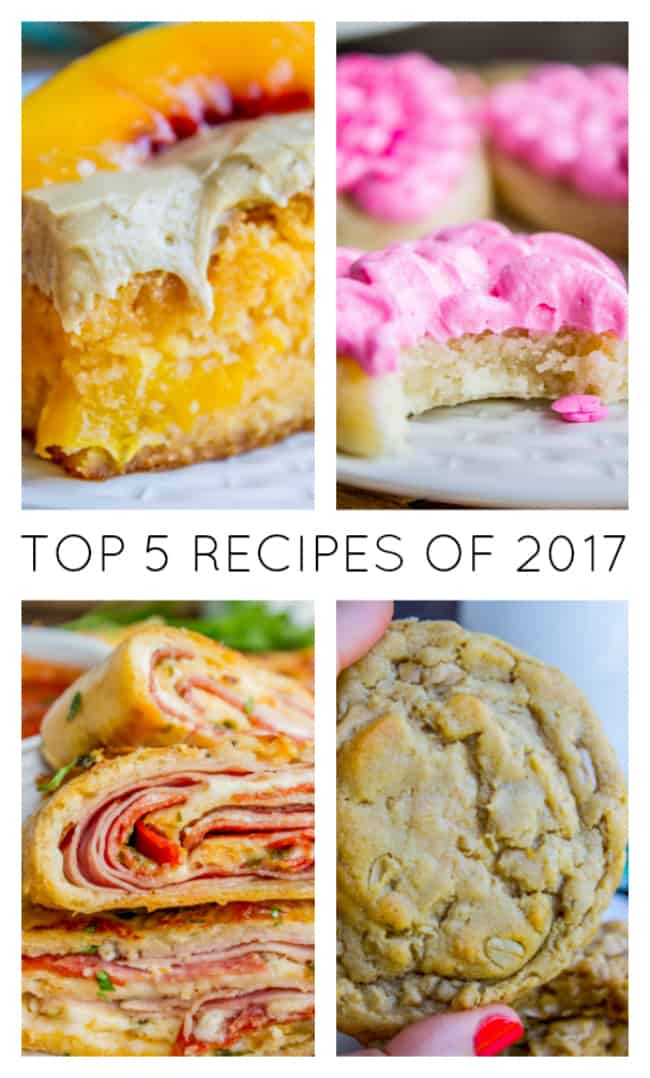 Here are the Top 5 Recipes of 2016 from The Food Charlatan: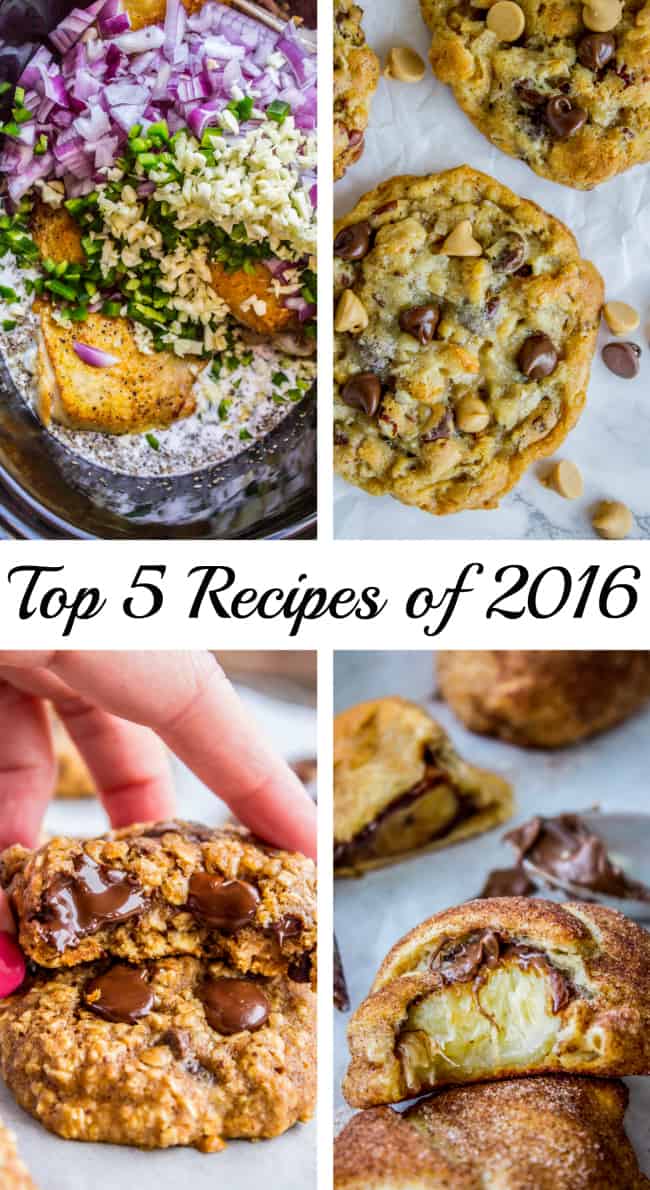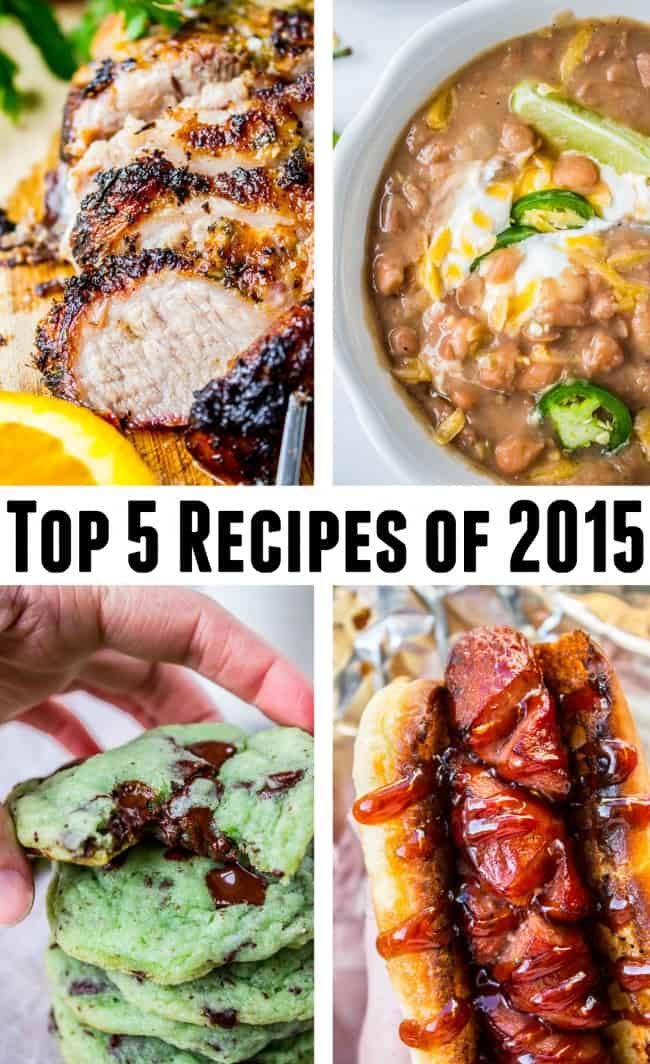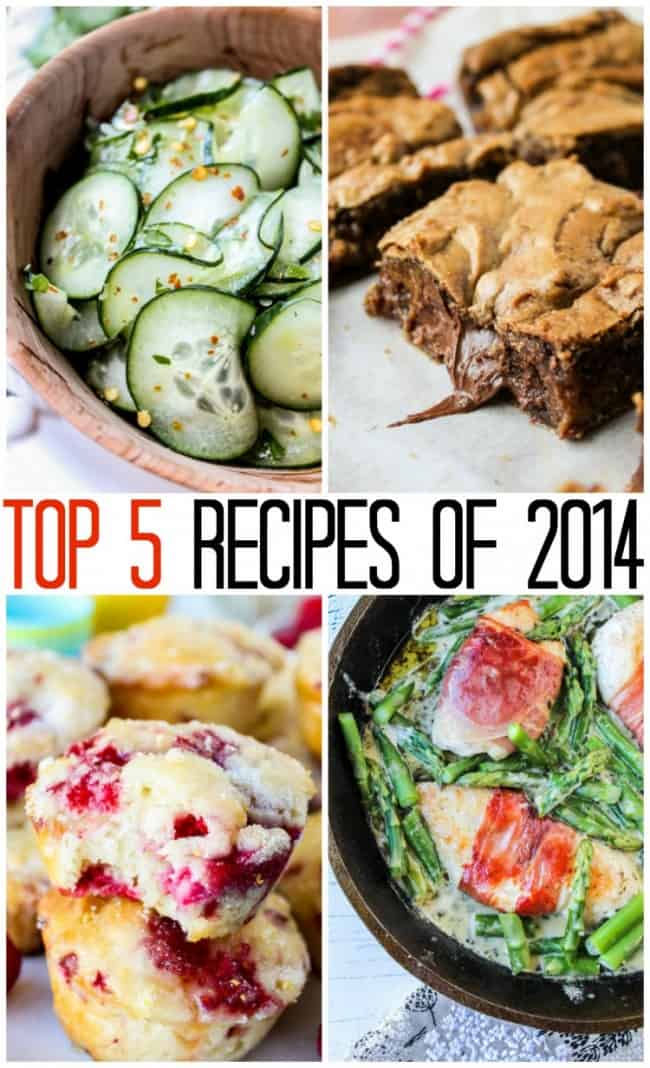 Even earlier Top Recipe posts on The Food Charlatan:
(like, from The Past. Get ready for some ugly pictures):