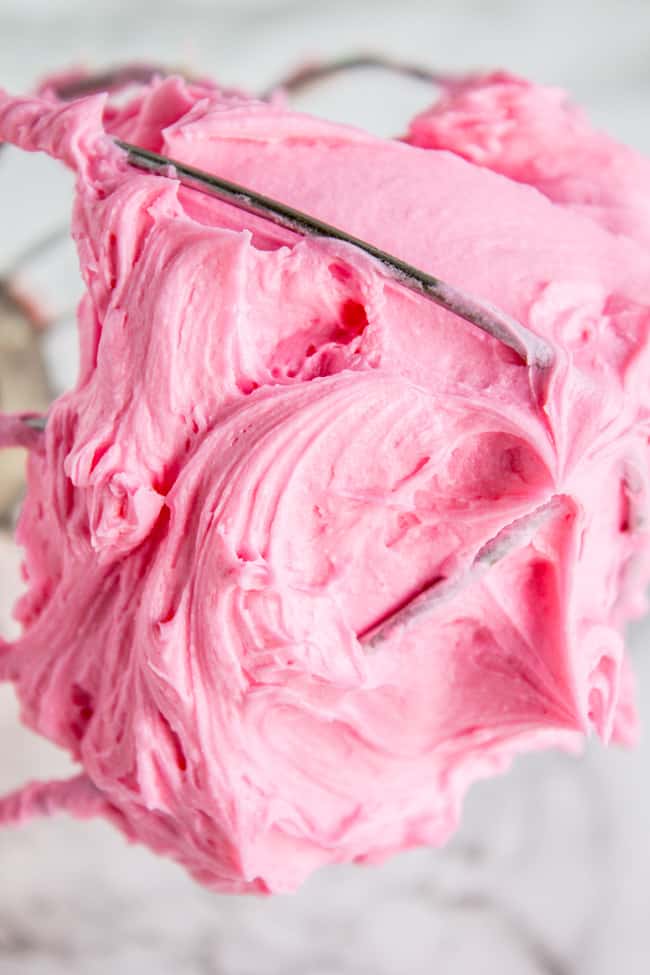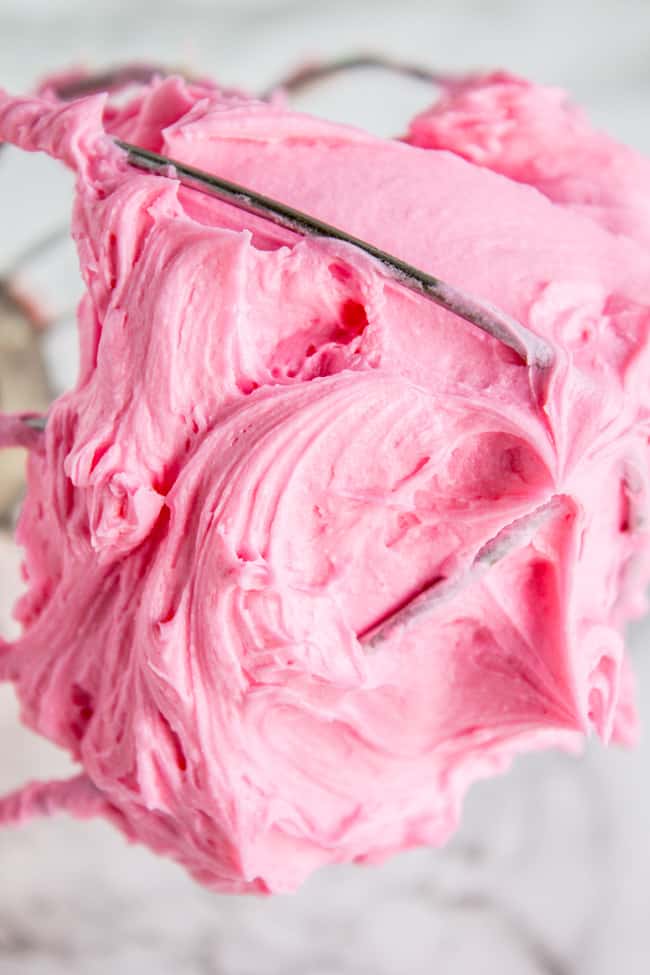 Did you make this recipe?
Leave a review »
The BEST Buttercream Frosting for Sugar Cookies
Makes enough to frost 2 dozen cookies
adjust servings
Ingredients
1

cup salted butter, softened

4

cups powdered sugar, divided

4-6

tablespoons cream, divided

1/4

teaspoon salt

1

teaspoon vanilla (I love Mexican vanilla)

1/2

teaspoon coconut extract

1/2

teaspoon almond extract
Instructions
In a large bowl or stand mixer, use the whisk attachment* to beat the softened butter until it is fluffy, about 2-3 minutes.
Add half of the powdered sugar and 2 tablespoons cream. Beat well. Scrape the sides and bottom of the bowl.
Add the remaining powdered sugar and 2 more tablespoons of cream. Beat well.
Add salt, vanilla, coconut, and almond extracts. Beat well. Scrape the sides and bottom of the bowl.
Add remaining 1-2 tablespoons of cream, if needed.
Add gel food coloring if you want to tint the frosting. (liquid food coloring can mess with the consistency.)
This is enough frosting to do about 2 dozen cookies, but that totally depends on your cookie shape. Frost the cookies (Here's the cookie recipe) and store in a tupperware on the counter for 2-3 days.
Leftover frosting is great on graham crackers!
by The Food Charlatan