Here we go everybody…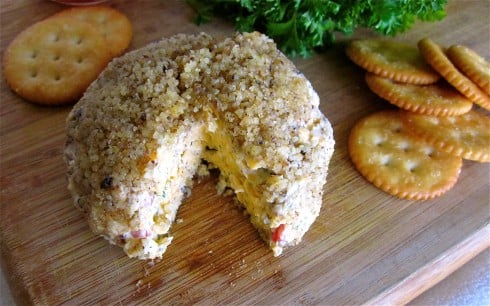 Pimiento Cheese Ball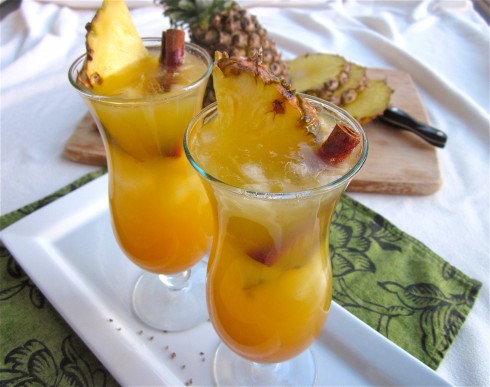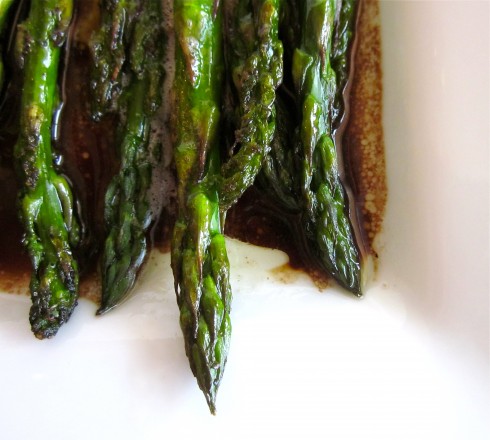 Balsamic-Browned Butter Asparagus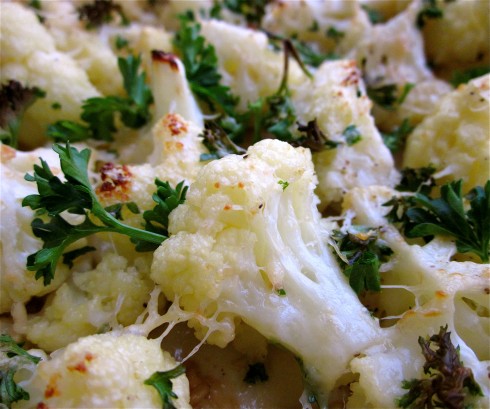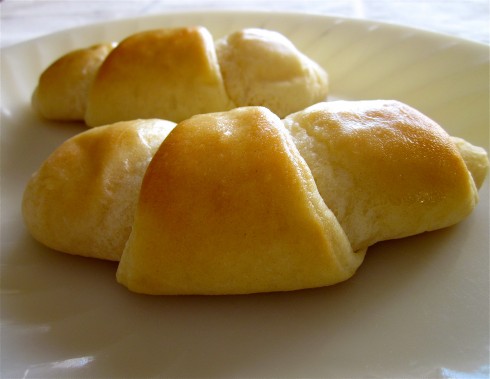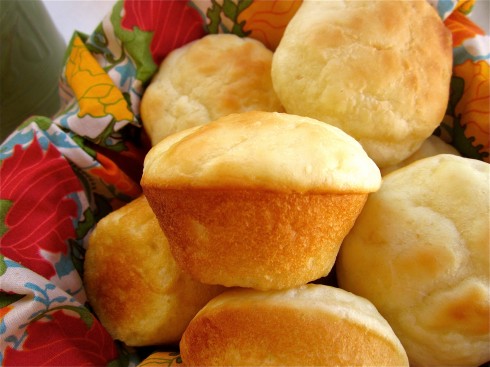 Reesy Rolls (One Hour Yeast Rolls)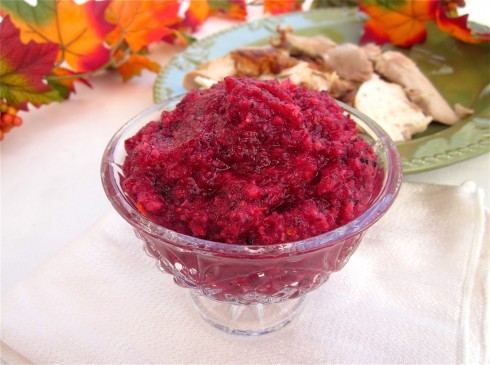 The Best and Easiest Cranberry Sauce I've Ever Had. (Come back on Monday for the recipe!)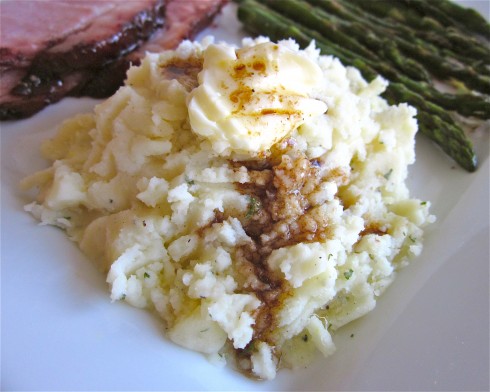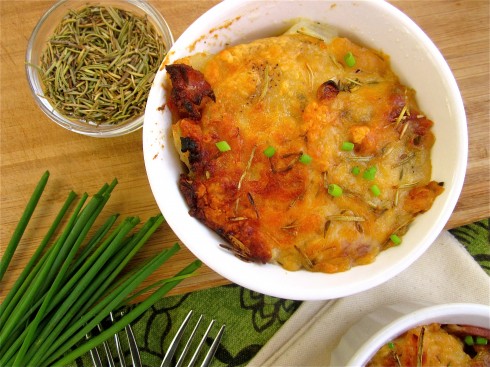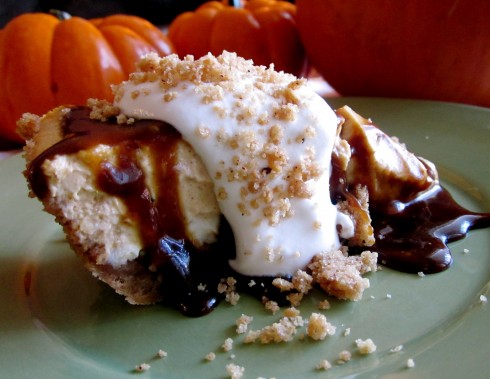 Double Layer Pumpkin Cheesecake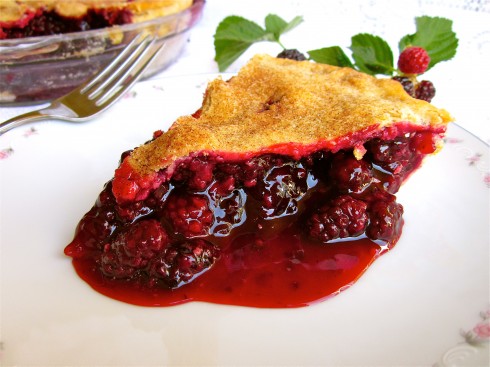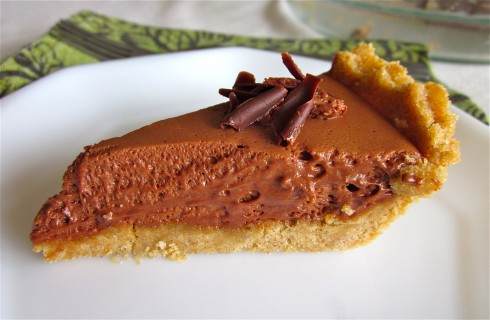 and last but certainly not least…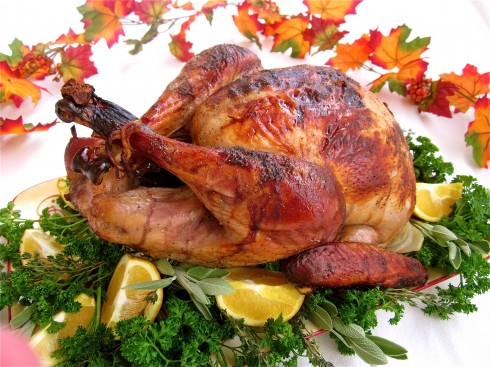 Here she is! My first-ever turkey! Specifically Apple-Cider Brined Turkey. It's gooooooood. It's not sweet, like you might think the apple cider would make it. Just awesome. We won't talk about the fact that I thought the neck was the giblets and consequently found the whole bag of them as I was carving the cooked turkey. Or that I ripped the skin on the breast in a huge way while trying to flip the turkey with tongs. (Don't try that. It doesn't work.)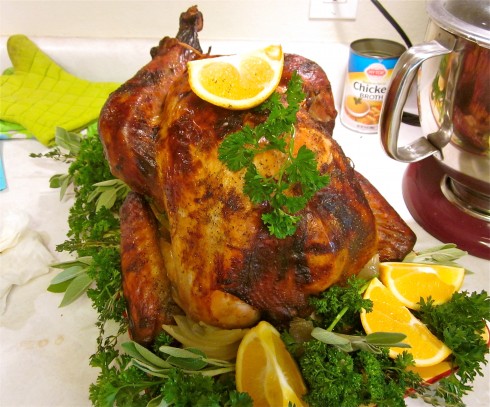 Or that my probe thermometer was broken so when I took my "finished" turkey out the first time it was only at 135˚ (i.e. completely raw) when my friend arrived 10 minutes later with a working thermometer. Or that I said to Eric at one point, after some tense turkey moments, "I am probably the worst person in the world to cook with huh?" to which he responded, "Definitely not. I haven't cooked with everyone in the world."
Apple-Cider Brined Turkey with Savory Herb Gravy

Source: Cooking Light
Brine:
8 cups apple cider
2/3 cup kosher salt
2/3 cup sugar
1 tablespoon black peppercorns, coarsely crushed
1 tablespoon whole allspice, coarsely crushed (I used 1 Tbs pre-ground)
8 (1/8-inch-thick) slices peeled fresh ginger
6 whole cloves
2 bay leaves
1 (12-pound) fresh or frozen turkey, thawed
2 oranges, quartered
6 cups ice
Remaining ingredients:
4 garlic cloves
4 sage leaves
4 thyme sprigs
4 parsley sprigs
1 onion, quartered
1 or 2 (14-ounce) can chicken broth (fat free works great)
2 tablespoons unsalted butter, melted and divided
1 teaspoon freshly ground black pepper, divided
1/2 teaspoon salt, divided
Note: You will also need kitchen twine, several twist ties, 2 turkey-size oven bags, a decent oven thermometer, and a roasting pan with a rack. I don't have a roasting pan and don't have the space to store one, so I bought a disposable pan. Since I didn't have a rack, I used this awesome trick of crumpling up several 12 inch squares of aluminum foil and placing the turkey on that. If you don't raise your turkey up on something, it will get soggy in the juices. One more thing, this is important: Step 1 of the gravy recipe can be completed ahead of time. Do it at the same time you prepare the brine (the day before you cook the turkey), you will thank yourself later!
1. To prepare brine, combine first 8 ingredients (through bay leaves) in a large saucepan; bring to a boil. Cook 5 minutes or until sugar and salt dissolve. Cool completely.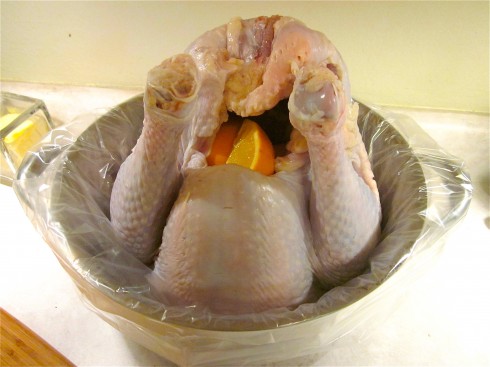 2. Remove giblets and neck from turkey; reserve for Savory Herb Gravy. Rinse turkey with cold water; pat dry. Trim excess fat. Stuff body cavity with orange quarters.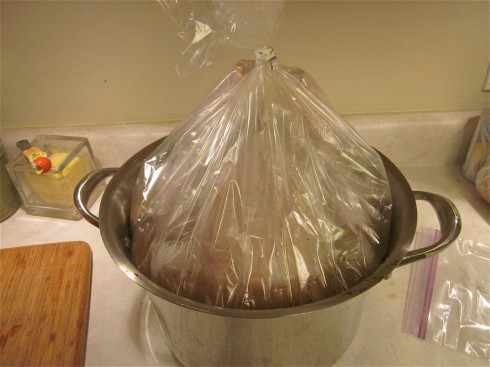 Place a turkey-sized oven bag inside a second bag to form a double thickness. Place bags in a large stockpot. Place turkey inside inner bag. Add cider mixture and ice. (I couldn't fit that much ice. Didn't seem to matter). Secure bags with several twist ties, or kitchen twine works too. Refrigerate for 12 to 24 hours, turning occasionally.
Important: This is a good time to do step 1 on the gravy below.
3. When you are ready to cook your turkey the next day, preheat oven to 500º.
4. Remove turkey from bags, and discard brine, orange quarters, and bags. Rinse turkey with cold water; pat dry. With the turkey breast side up, lift wing tips up and over back; tuck under turkey. (I read this 12 times and it still meant nothing to me. This is a good video that shows you how to tuck wings.) Tie legs together with kitchen string. Place garlic, sage, thyme, parsley, onion, and broth in the bottom of a roasting pan.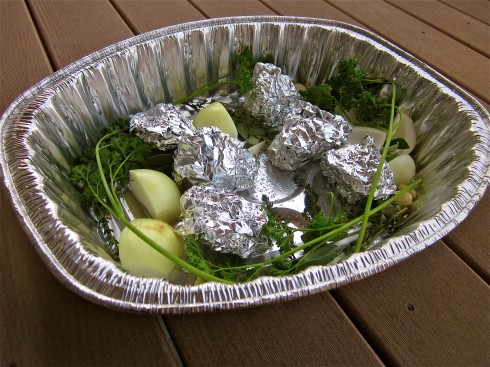 Place roasting rack in pan (or arrange aluminum). Arrange turkey, breast side down, on roasting rack. Brush turkey back with 1 tablespoon butter; sprinkle with 1/2 teaspoon pepper and 1/4 teaspoon salt. Bake at 500º for 30 minutes. Should be nice and brown on top.
5. Reduce oven temperature to 350º.
6. Remove turkey from oven. Carefully turn turkey over (breast side up) using tongs. (Tongs?? Good luck. I just used oven mitts and threw them in the wash.) Brush turkey breast with 1 tablespoon butter; sprinkle with 1/2 teaspoon pepper and 1/4 teaspoon salt. Check the juice level in the pan; you want to have plenty. I added another half can of broth at this point.
7. Bake at 350º for 1 hour and 15 minutes or until a thermometer inserted into meaty part of thigh registers 170º (make sure not to touch bone). (Shield the turkey with foil if it browns too quickly.) Remove turkey from oven; let stand 20 minutes. Reserve pan drippings for Savory Herb Gravy. Serve turkey with gravy. (If you have never carved a turkey, Alton Brown has a great tutorial.)

Savory Herb Gravy
Source: Cooking Light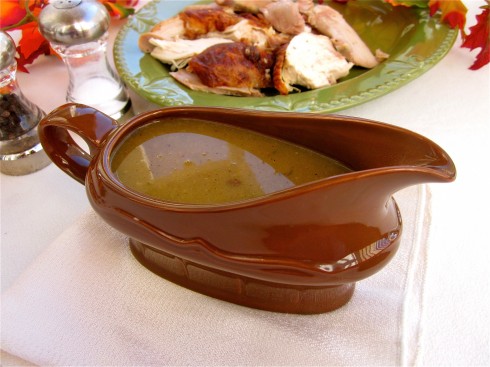 2 teaspoons vegetable oil
Reserved turkey neck and giblets
4 cups water
6 black peppercorns
4 parsley sprigs
2 thyme sprigs
1 yellow onion, unpeeled and quartered
1 carrot, cut into 2-inch pieces
1 celery stalk, cut into 2-inch pieces
1 bay leaf
Reserved turkey drippings
3 tablespoons all-purpose flour
1/2 teaspoon salt
1/4 teaspoon freshly ground black pepper
cornstarch, maybe
1. Heat oil in a large saucepan over medium-high heat. Add turkey neck and giblets; cook 5 minutes, browning on all sides. Add water and next 7 ingredients (through bay leaf); bring to a boil. Reduce heat, and simmer until liquid is reduced to about 2 1/2 cups (about 1 hour). Strain through a colander over a bowl, reserving cooking liquid and turkey neck. Discard remaining solids. Chill cooking liquid completely. Skim fat from surface, and discard. Remove meat from neck; finely chop meat. Discard neck bone. Add neck meat to cooking liquid.
2. After you have cooked the turkey, strain the reserved turkey drippings through a colander over a shallow bowl; discard solids. Place strained drippings in freezer for 20 minutes. Skim fat from surface; discard.
3. Place flour in a medium saucepan; add 1/4 cup cooking liquid, stirring with a whisk until smooth. Add remaining cooking liquid, turkey drippings, salt, and pepper; bring to a boil, stirring frequently. Reduce heat; simmer 5 minutes or until slightly thickened. (This makes a pretty thin gravy. I added 1 teaspoon of cornstarch: in a small bowl whisk together however much cornstarch you want, along with some of your too-thin gravy. Whisk it up real good, then return to the gravy pot. Bring to a boil again, then let simmer til it's thick. Add more as needed.)