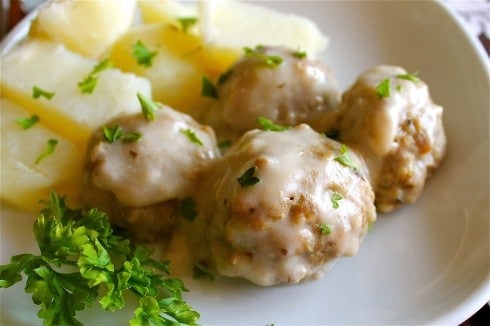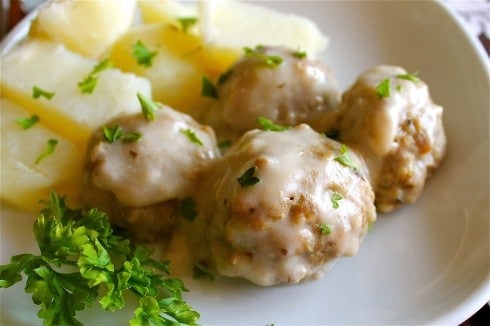 Did you make this recipe?
Leave a review »
Swedish Meatballs
Serves 6-8
adjust servings
Instructions
Combine all meatball ingredients (ground beef through hot sauce) in a large bowl. Line a rimmed baking sheet with foil, then spray lightly with nonstick spray. With moistened hands, shape the meat into balls that are about the size of a ping pong ball. (It doesn't really matter as long as they are uniform.) Place them on the baking sheet; you can put them right next to each other, just make sure they're not touching. Bake in a 450? oven for 11-16 minutes, until they are brown and starting to get crispy on top.
You can cook this in the oven or in the crock pot:
Oven directions: In a 9x13 casserole dish, combine mushroom soup with 1-1/2 cans of water. Add the meatballs and stir. Bake at 350?for 1 hour.
Crock pot: Combine the soup and water in the crock pot. Add meatballs and stir. Heat on low for 5-7 hours, or on high for 3-4. You just need it to get hot.
Serve over boiled potatoes.
by The Food Charlatan