There is no snow on the ground outside. And it's been like that for months. I can't tell you how awesome it is. I grew up in California, where my idea of a white Christmas is fog so thick that you can't see your hand in front of your face. You might not be able to see when you're driving, but at least there's no danger of slipping on ice.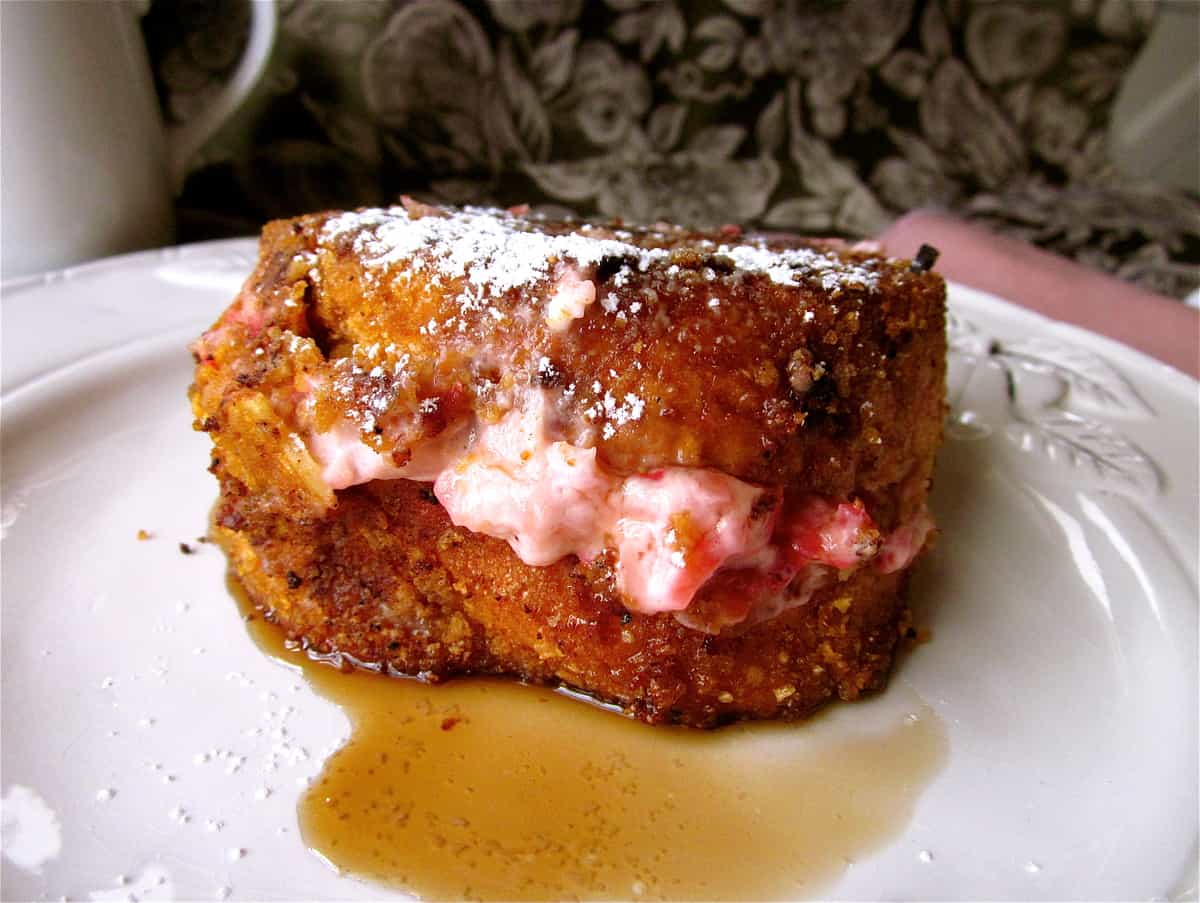 I took a modern dance class in college. It was the most awesome class ever, even though I was one of the worst in the class. (This shouldn't be a surprise. Remember my zumba adventure/failure?) It basically involved a bunch of barefoot girls rolling around on a hard wooden floor, trying to fill each other's negative space.
One day after class in the locker room I was talking to a classmate who I didn't know that well. We chatted a bit about the horrible weather (lots of snow that winter). Then I started complaining about the bruises on my legs from the hardwood floor (I wasn't kidding about the rolling around).  She said, Oh, I know, I have horrible bruises. Plus more from slipping on the ice. I looked at her for a second. Um. Are you an ice skater or something? She stared back at me as if I were a complete moron. No, like, slipping on the ice on the ground outside.

Sometimes my own stupidity surprises even me.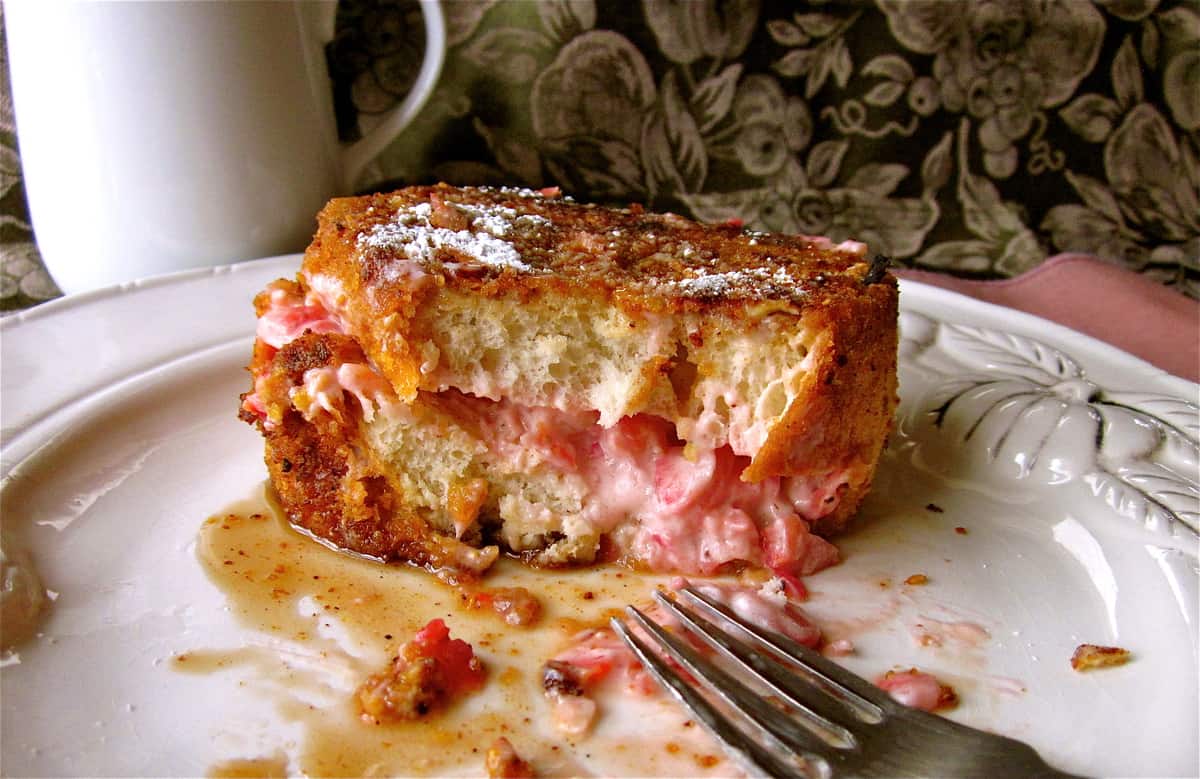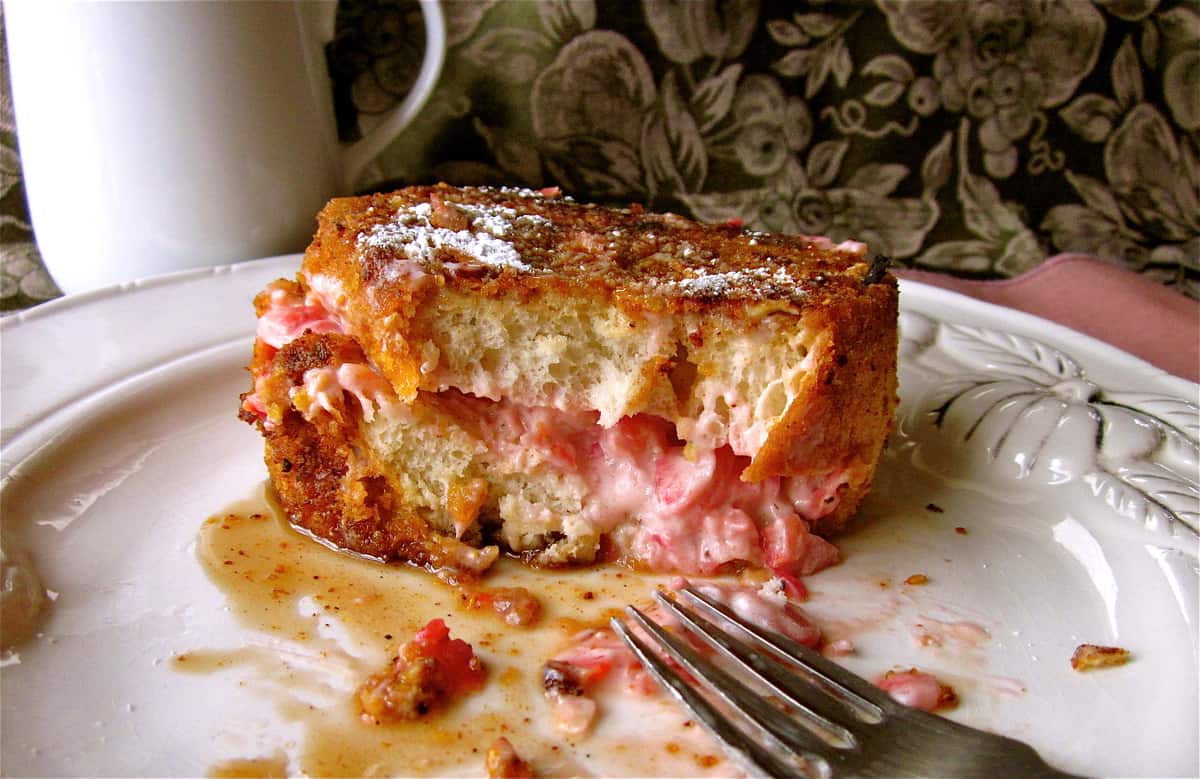 You should make this french toast if you have the day off (happy Martin Luther King day!) It is Decadent with a capital D. I made this with Bacon and Egg Toast Cups over Christmas break. Eric's sister Jessie had a friend over; after we ate she said, and I quote, "This is the best breakfast I have ever eaten."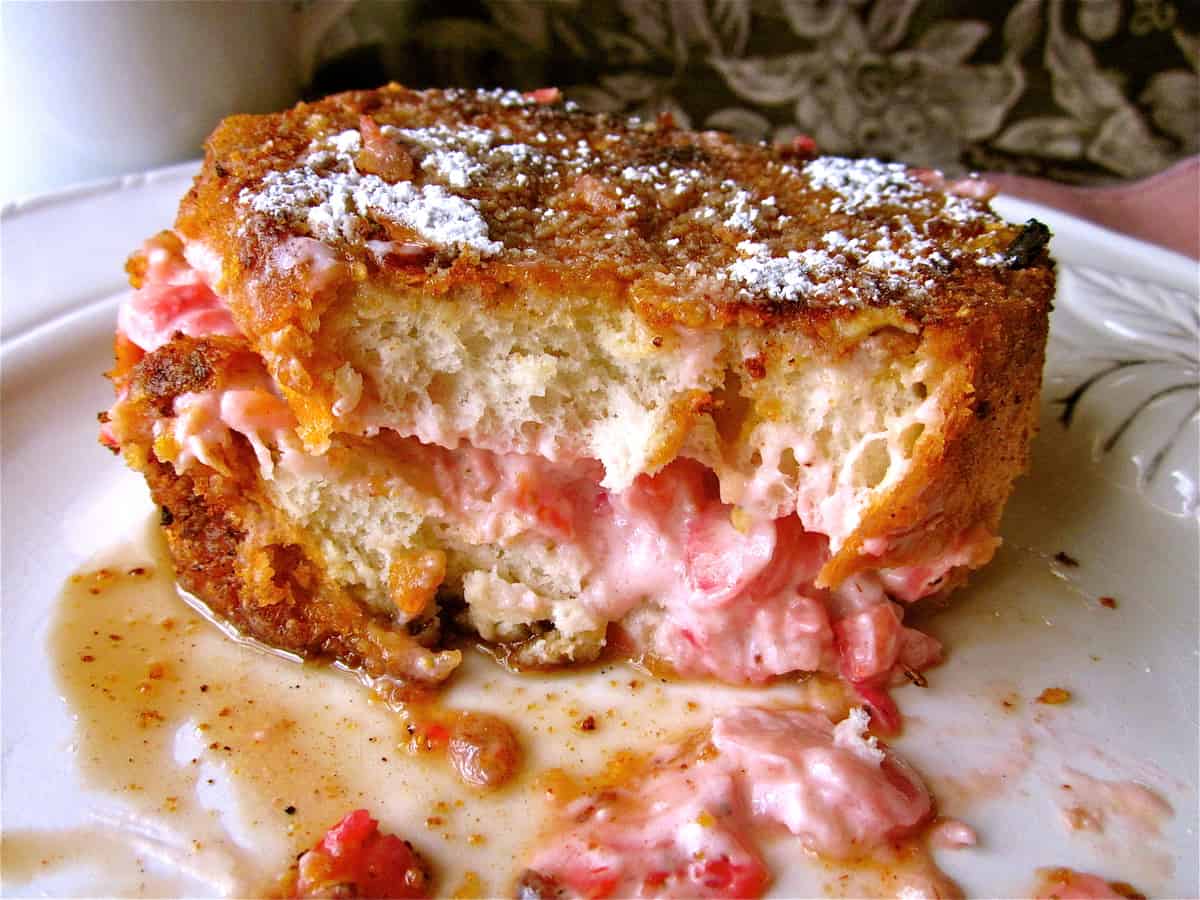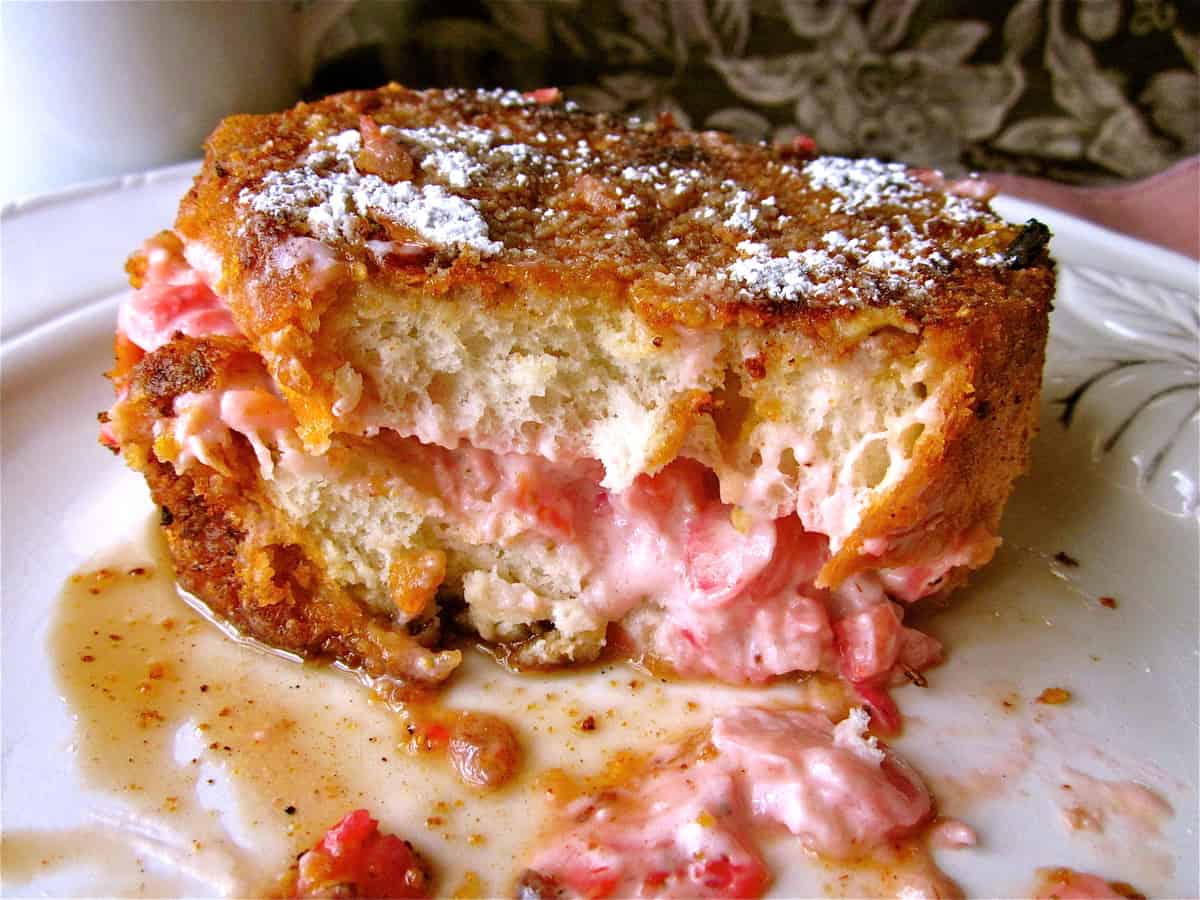 Strawberry Stuffed French Toast
Source: The Girl Who Ate Everything
Filling:
2 tablespoons unsalted butter, softened, plus more for cooking the french toast
4 ounces cream cheese, softened
1 1/2 tablespoons strawberry preserves or jam
1 cup diced strawberries
4 thick slices challah, French, or Italian bread
powdered sugar, for dusting
Egg Batter:
6 extra-large eggs (I used large eggs and it was fine)
1 Tablespoon ground cinnamon
1/4 teaspoon nutmeg
2 Tablespoons sugar
1 teaspoon vanilla extract
1 cup whole milk (I used 2%)
Breading:
1 1/2 cups crushed Cornflakes
1 cup sliced almonds
In a medium bowl, combine the 2 tablespoons of butter and the cream cheese. Add the strawberry preserves and mix until incorporated. Fold the diced strawberries into the cream cheese mixture. (I had leftover strawberry-cream-cheese-filling, and it was delicious on toast the next day.)
Cut bread into thick slices. Make an incision on the crust side of the 4 pieces of bread about 3/4 of the way through. You're creating a pocket to stuff the cream cheese mixture into. Gently spoon 1/4 of the cream cheese mixture into each of the 4 slices of bread and gently close the pocket. Refrigerate the stuffed slices while you prepare the batter and breading.
For the egg batter, add the eggs, cinnamon, nutmeg, sugar, vanilla, and milk to a medium shallow bowl and mix well. Set aside.
Prepare the breading by adding the crushed cornflakes and almonds to a sheet pan. Dip the bread slices in the egg batter making sure to let each side soak for about 20 seconds. Next, dip them into the cereal mixture.
Put a large skillet on medium-high heat and add a couple of tablespoons of butter. When the butter has melted add the stuffed bread slices and brown on each side for 2-3 minutes.
Remove from skillet and serve immediately. Top with a sprinkle of powdered sugar, fresh sliced strawberries, and syrup if desired.