Strawberry Rhubarb Italian Cream Sodas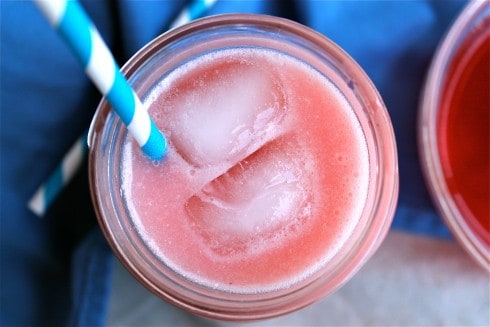 Ain't nothin' better than an Italian Cream Soda. Oh wait, yeah there is…a Strawberry Rhubarb Italian Cream Soda. Boom.
Rhubarb ameliorates everything. Maybe now that I'm moving to California I can grow me some rhubarb. Although I'm pretty sure rhubarb grows even in Utah…what I mean is now that I'm moving maybe I'll become the kind of person who has the dedication necessary to grow stuff. Mmmm okay maybe not. (Also, not living in an apartment would help.) Have an Italian soda kind of weekend everybody!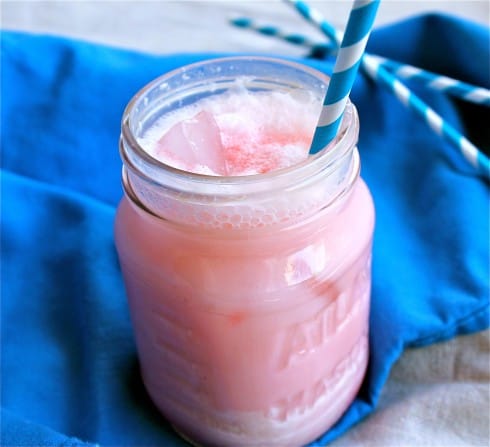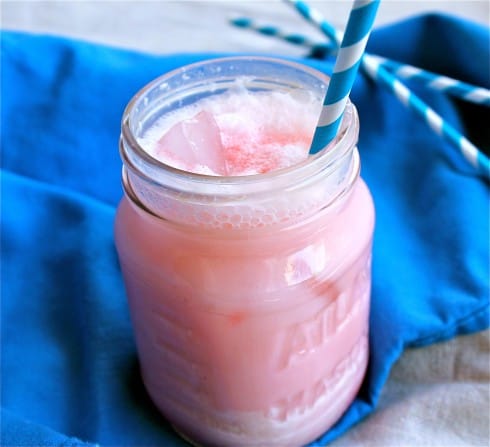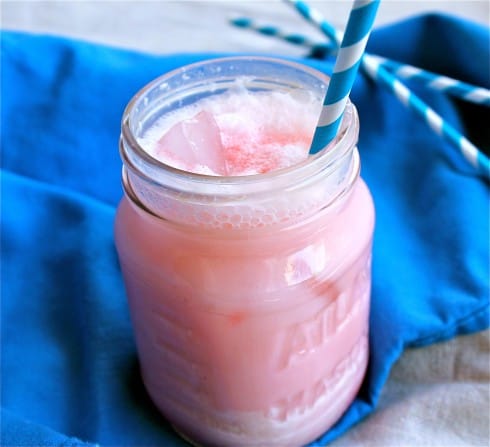 print
Did you make this recipe?
Leave a review »
Strawberry Rhubarb Italian Cream Sodas
Serves 4-6
adjust servings
Ingredients
2

large stalks rhubarb, chopped

16

ounces strawberries, sliced

1 1/2

cups water

1 1/2

cups sugar

red food coloring (optional)

cream

sparkling water for serving
Instructions
Combine rhubarb, strawberries, water, and sugar in a medium pot and bring to a boil. Reduce heat and simmer for about 20 minutes, or until fruit has broken up. Add red food coloring if you want. Strain the syrup into a bowl through a colander. Then strain again through a mesh sifter, this time into a jar or a tupperware that you can store in the fridge. Don't throw away the excess fruit. You can use it to top some waffles...or you can eat it with a spoon like I did.
Chill the syrup thoroughly, at least 2 or 3 hours.
To assemble sodas, in a glass combine 2 tablespoons of cream with 1/2 cup strawberry rhubarb syrup. Add ice, then top with 1/2 or 3/4 cup sparkling water, or to taste. (It's important to mix the syrup and cream before adding the soda, otherwise the cream will curdle.)
by The Food Charlatan

If you make this recipe,
share it on Instagram
 using the hashtag
#TheFoodCharlatan
so I can see it!
Source:
Eat Live Run
We are a participant in the Amazon Services LLC Associates Program, an affiliate advertising program designed to provide a means for us to earn fees by linking to Amazon.com and affiliated sites.