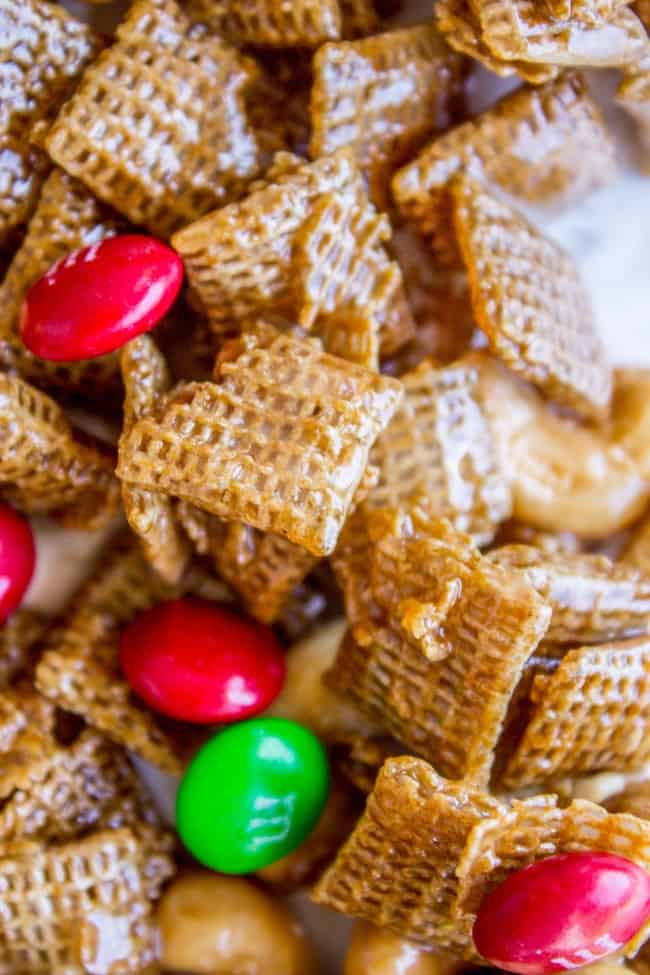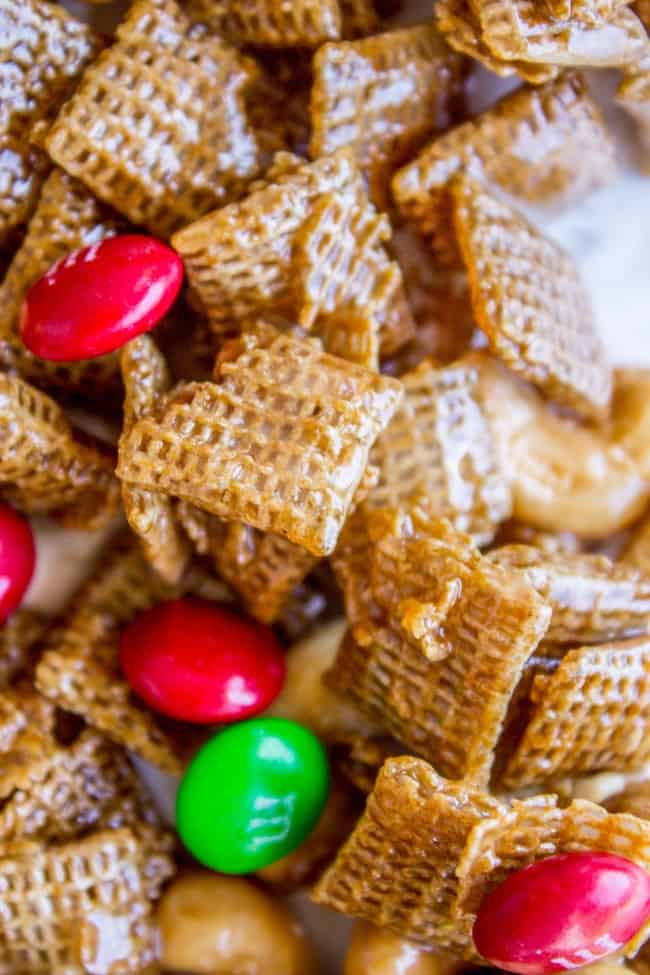 Did you make this recipe?
Leave a review »
Sticky Sweet-and-Salty Chex Mix (Christmas Crack)
Serves 8-10
adjust servings
Ingredients
1

cup (2 sticks) salted butter

1

and 1/2 cups light corn syrup

1

and 1/2 cups sugar

2

teaspoons vanilla

1

and 1/2 to 2 cups salted cashews and/or peanuts (or to taste)

8

cups corn Chex cereal*

Christmas M&Ms, optional
Instructions
In a medium saucepan, melt the butter over medium-high heat.
Add the corn syrup and sugar. Bring to a boil. Once there are bubbles all the way across the surface, set a timer for 3 minutes and stir occasionally. When it is a caramel consistency, remove from heat.
Stir in the vanilla.
Stir in the cashews and peanuts to get them completely coated.
Add the Chex to a large bowl, then pour the syrup over the cereal and stir to combine. Stir in the M&Ms at this point if you like.
Once all the cereal is coated, use a wooden spoon to spread it on a large baking sheet.
Let cool completely. It will set up some but will remain pretty sticky.
Store this in large ziplock bags. Or if you plan to deliver this as a gift, scoop some into a wide-mouth mason jar and tie a ribbon around the top.
by The Food Charlatan