Sour Cream Chocolate Drops
Sometimes after I exercise I get all excited about being healthy and end up making rash choices, like deciding to do a sugar fast.  Lest you think I don't know myself at all, let me confirm that we are not talking about an extended period of time.  I overheard a couple friends of mine talking once about the sugar fast they were doing–for a month.  A month.  I think I would shrivel up and die. Or maybe just lose 10 pounds.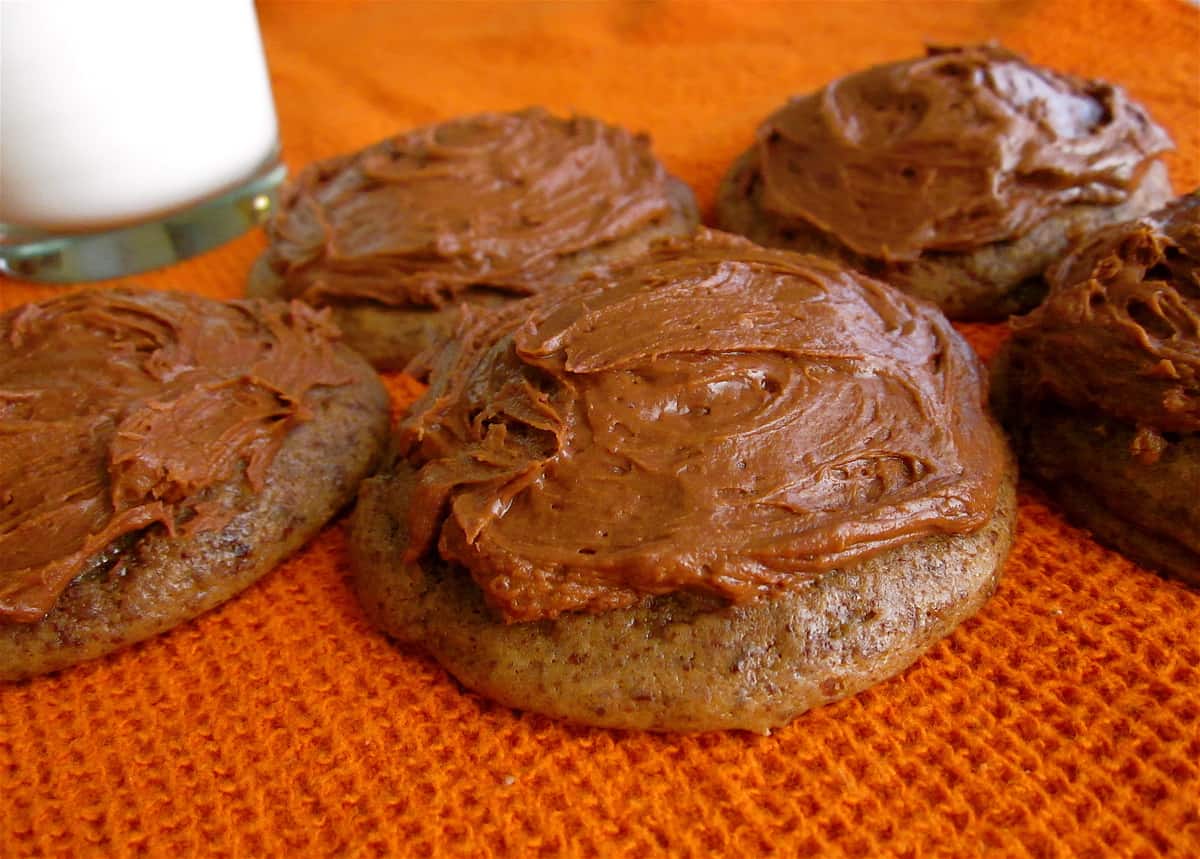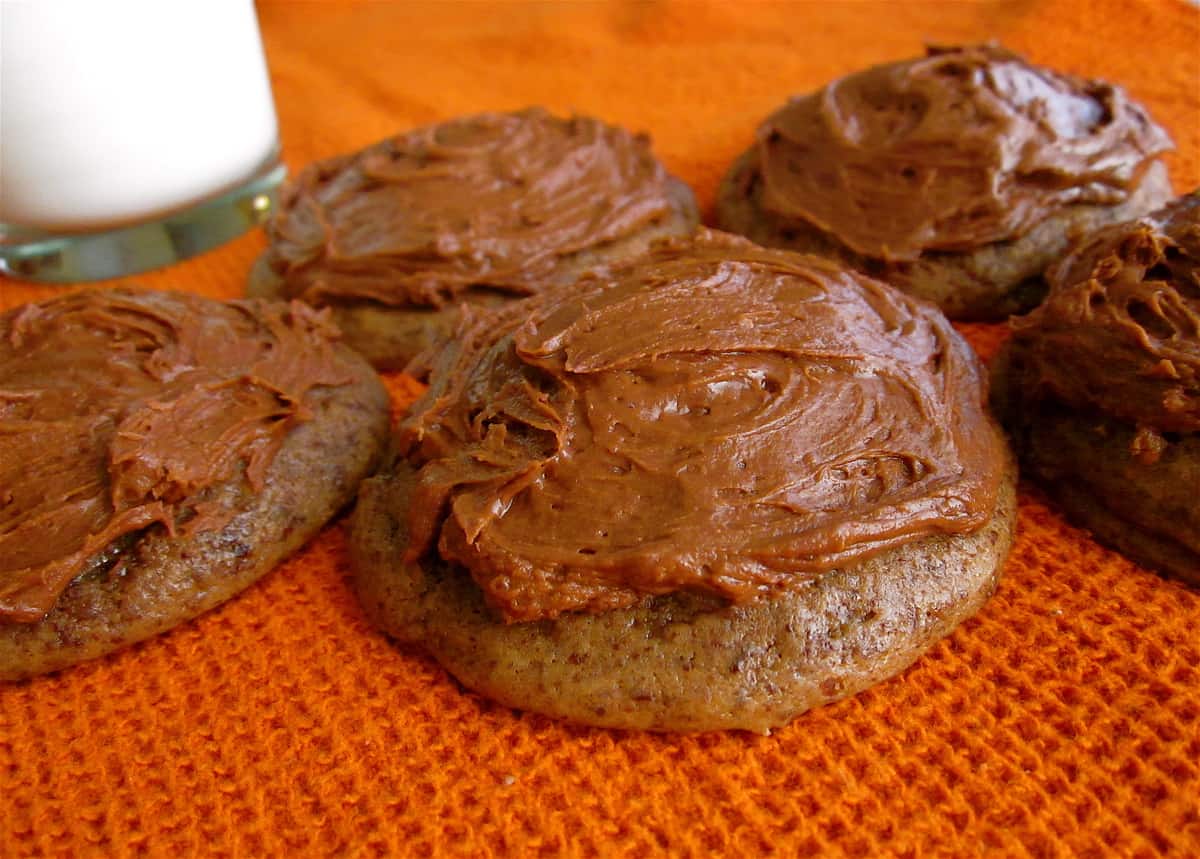 I am not insane, or even slightly noble, so I decided that my sugar fast would be one day (baby steps, people).  Not 24 hours, because then I could eat ice cream at 5pm one day, and then have ice cream the very next night, because technically it had been 24 hours.  I usually get my sugar fix in the evening, so my fast was going to be from the minute I woke up to the minute I went to sleep.
Things were going good for the first part of the day.  Breakfast, easy.  I bypassed the chocolate kisses passed around in Relief Society (I chose a Sunday, a real doozie since that is a traditional baking day).  We got home from church and I successfully distracted myself, probably with Jane Austen.  I needed comfort. ("I have been meditating on the very great pleasure which a pair of fine eyes in the face of a pretty woman can bestow").* 
But I was weakening.  I could hear the kitchen calling to me.  I didn't even want to make dinner because I knew that would get me closer to the chocolate chips in the freezer.
But it was Eric who broke me.  Even though he knew I was on a sugar fast he decided to shoulder the baking duty that I had neglected. He flipped through the cookbook, found these, and had them made in no time.  I decided to have just one bite.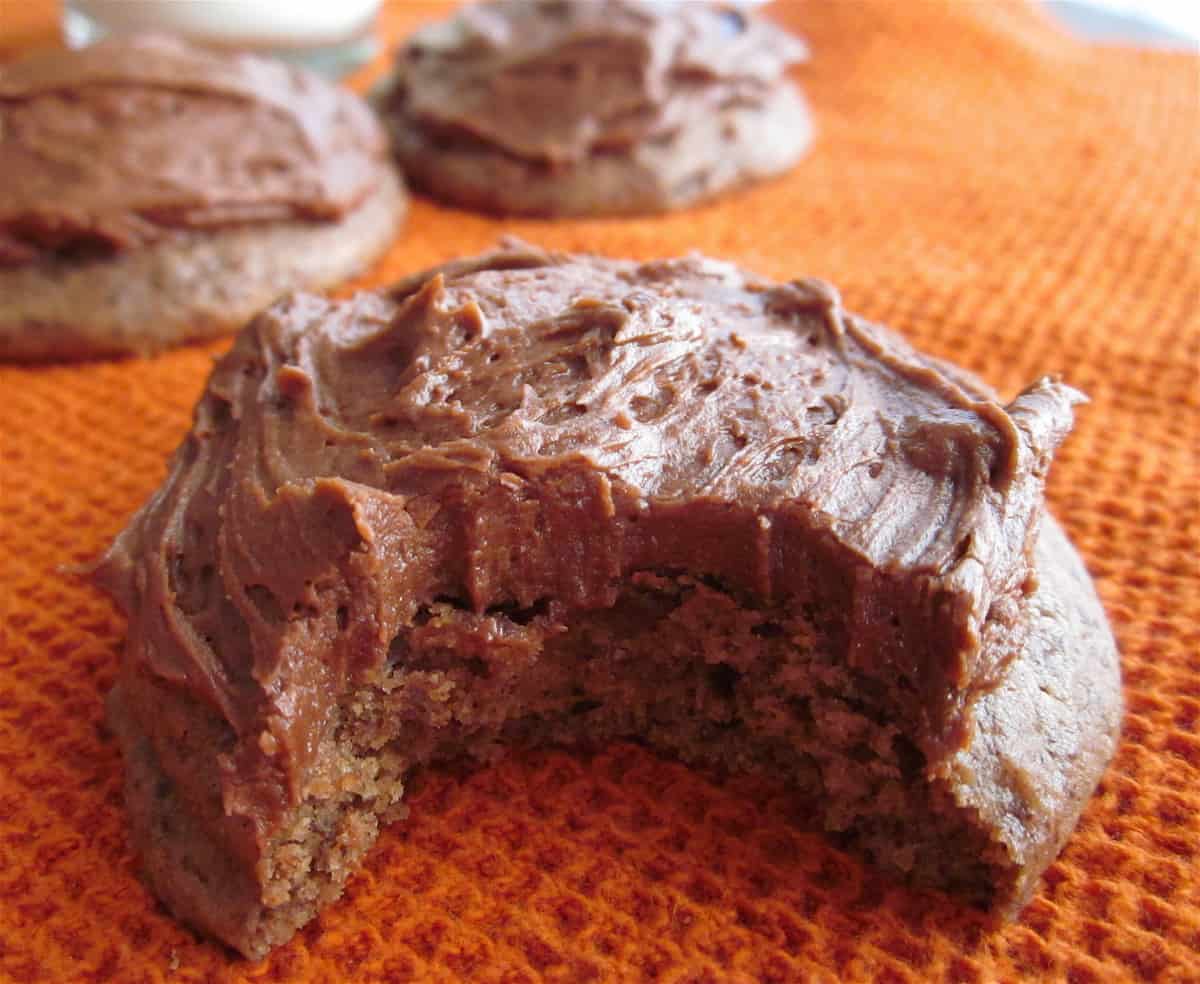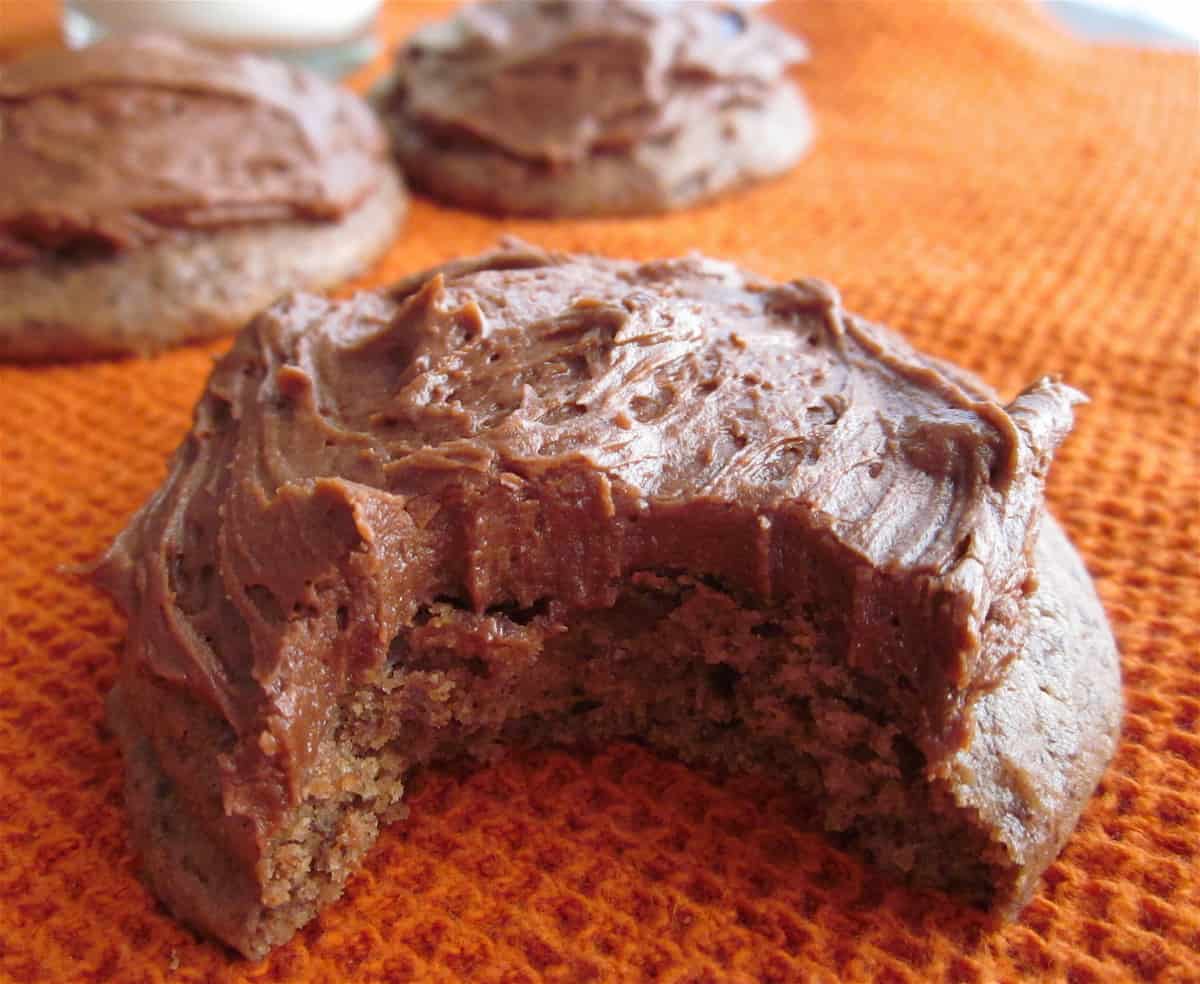 By the end of the night I had eaten 6 of them.
Sour Cream Chocolate Drops
Source: Better Homes and Gardens
1/2 cup butter
1 cup packed brown sugar
1/2 teaspoon baking soda
1/4 teaspoon salt
1 egg
1 teaspoon vanilla
2 ounces unsweetened chocolate, melted and cooled
1 cup sour cream (I used light)
2 cups flour
Preheat oven to 350.  In a mixing bowl beat butter with an electric mixer (or stand mixer) until fluffy.  Add brown sugar, baking soda, and salt.  Beat until combined. Beat in egg and vanilla.  Add melted chocolate. (There will probably be flecks of hardened chocolate which makes it look strange but once you bake it you can't tell) Beat in sour cream. Beat in flour.
Drop by slightly rounded teaspoons (or use a cookie scoop) 2 inches apart onto an ungreased cookie sheet.  Bake 8 to 10 minutes or until edges are firm.  Let cool on pan for a few minutes, then transfer to a wire rack.  When they are cool (yeah right!) you are ready to put on the frosting:
Chocolate Buttercream Frosting
1/4 cup butter
2 1/2 cups powdered sugar, divided
1/3 cup cocoa powder
3 tablespoons milk
1 teaspoon vanilla
Beat butter until fluffy.  Add 1 cup powdered sugar and cocoa and beat.  Add milk and vanilla, then beat some more.  Add in the remaining 1 1/2 cups powdered sugar and beat beat beat.  Add more milk if it is too thick to spread. Yum!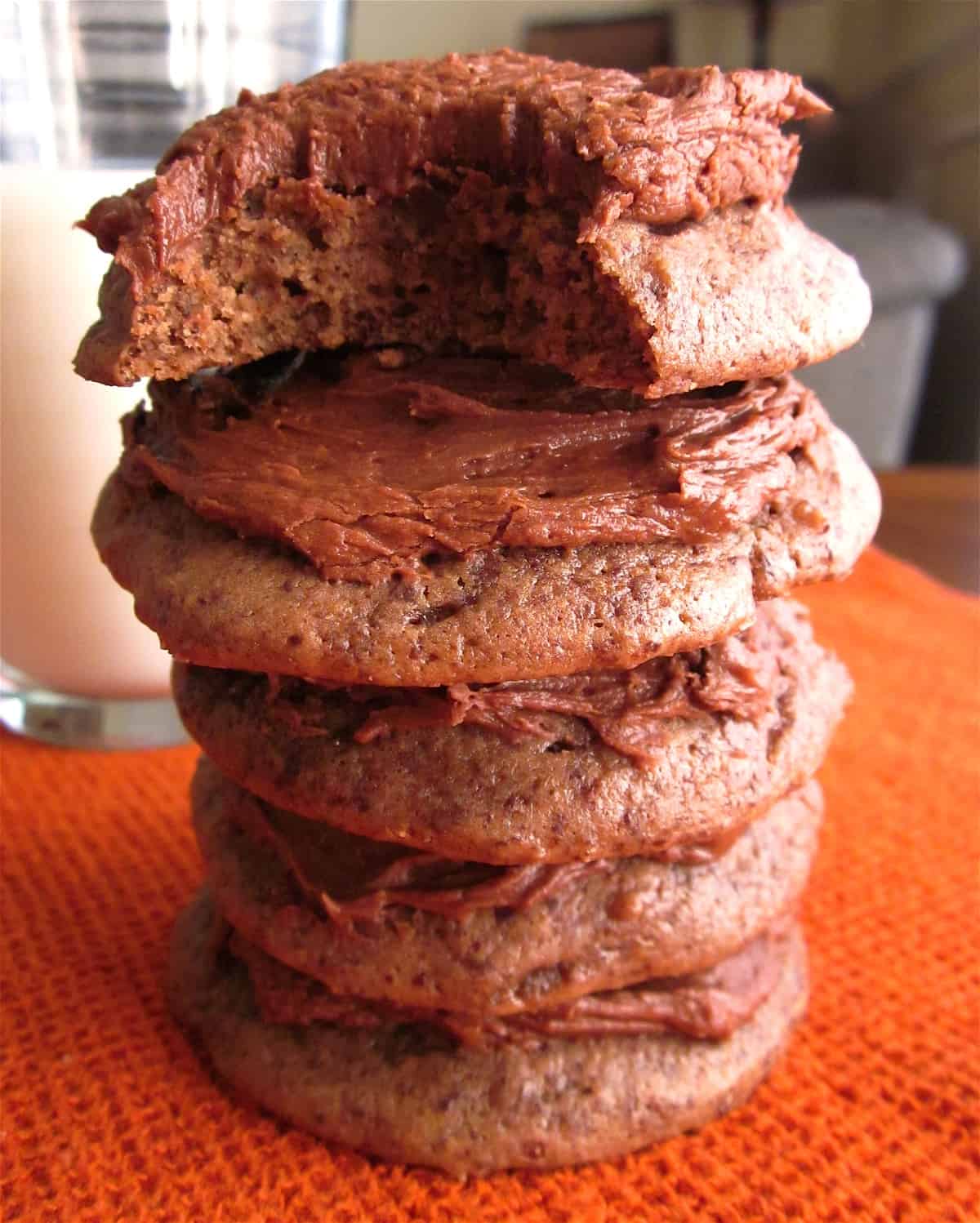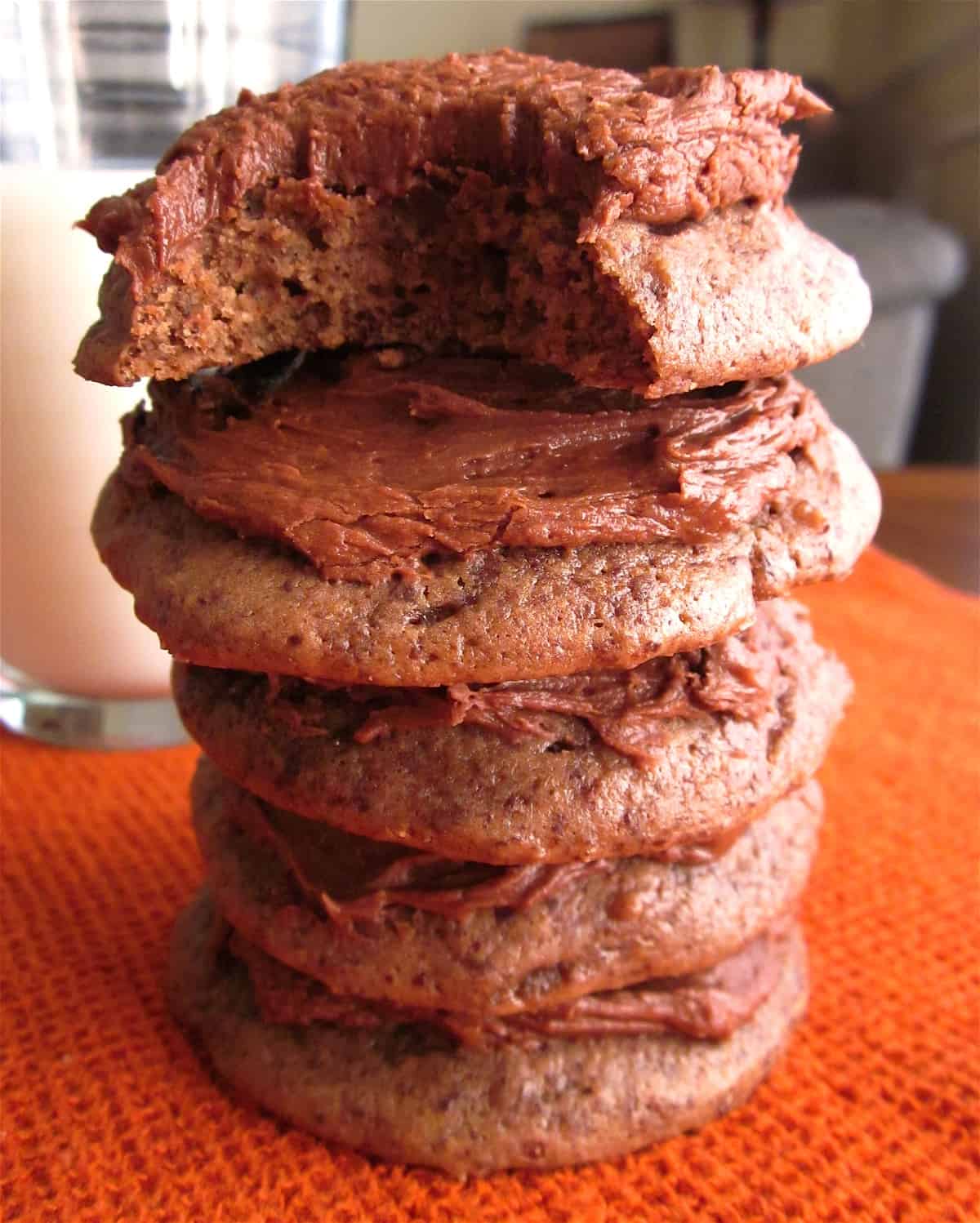 *Name that book!  Come on, this is child's play.
We are a participant in the Amazon Services LLC Associates Program, an affiliate advertising program designed to provide a means for us to earn fees by linking to Amazon.com and affiliated sites.