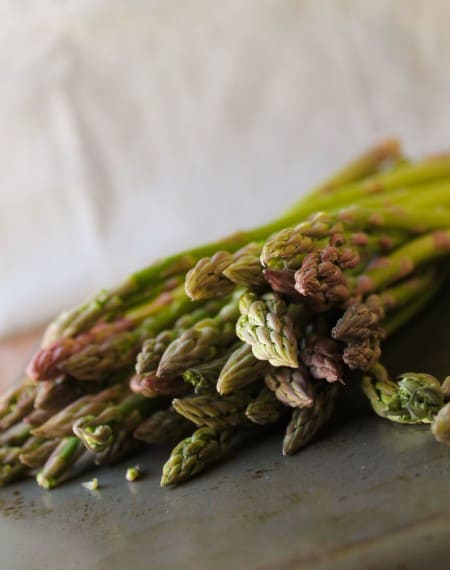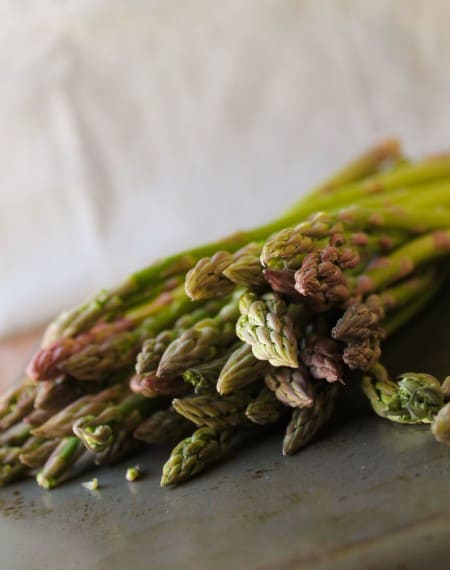 Did you make this recipe?
Leave a review »
Sautéed Asparagus and Cherry Tomatoes
Makes 4-6 side servings
adjust servings
Ingredients
6-8

cups water

1/2

teaspoon salt

1

bunch (1 pound) asparagus

1

dry pint cherry tomatoes

1

tablespoon butter

1

tablespoon olive oil

2

cloves garlic, minced

salt and pepper to taste

2

tablespoons cream

1/4

to 1/3 cup freshly grated Parmesan
Instructions
Wash the asparagus and snap off the woody ends.
In a large pot, bring 6-8 cups of water to a boil over high heat. Add half a teaspoon of salt. When the water is boiling, add the asparagus and set a timer for one minute (don't turn down the heat). Just one minute, don't overdo it! You can do this in 2 batches if your pot is small.
Use a slotted spoon to transfer the asparagus to a colander or bowl. Immediately run the asparagus under cold water for at least 10-15 seconds. (Or you could do an ice bath) You just need to stop the cooking process. Set aside.
Cut half of the cherry tomatoes in half.
In a large skillet, heat butter and olive oil over medium heat. Add the garlic when it is hot. Saute for 1 minute, then add all the cherry tomatoes, both the whole ones and the cut ones.
Cook the tomatoes for about 6 minutes, stirring occasionally, until some of the whole ones have burst. Turn the heat up to medium high. Add the blanched asparagus and continue to cook for another 5-8 minutes, or until the asparagus is as crisp-tender as you like it. (Taste it!)
Season with salt and pepper to taste.
Remove from heat and add 2 tablespoons of cream and some grated parmesan. Eat hot!
by The Food Charlatan