The easiest, tastiest smoothie ever! This protein packed recipe is from my BFF Sarah, who says it's basically an excuse to drink peanut butter. I'm all over it.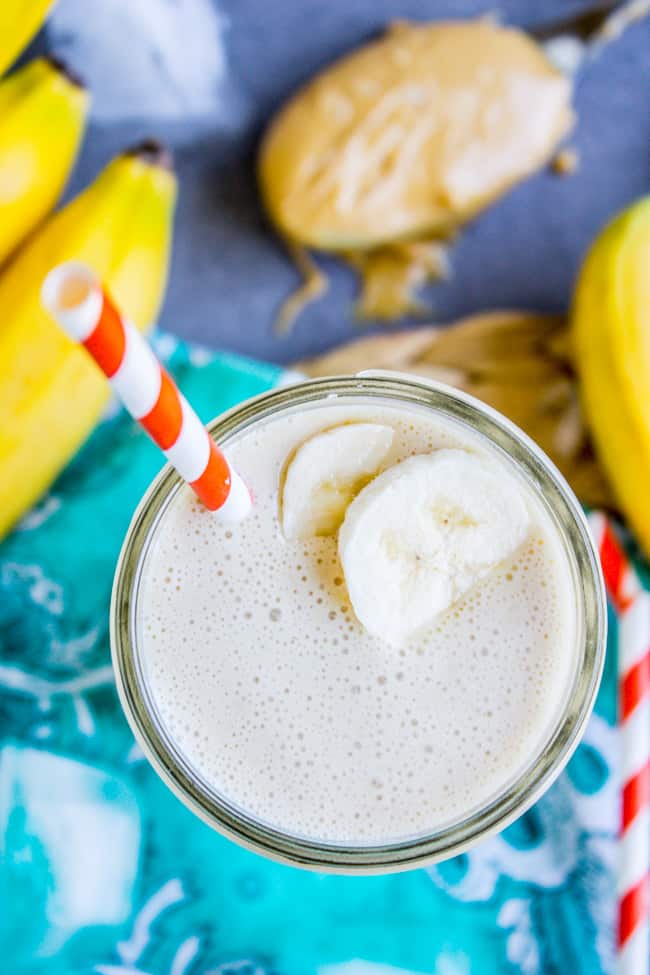 How was your 4th of July weekend guys?? Ours was super fun, full of sunshine and watermelon and slip and slides. Can't beat that.
I think my kids partied a little too hard though. Truman woke up sick in the middle of the night. No incidents since, but that hasn't stopped me from lining every square inch of our house with towels and sheets.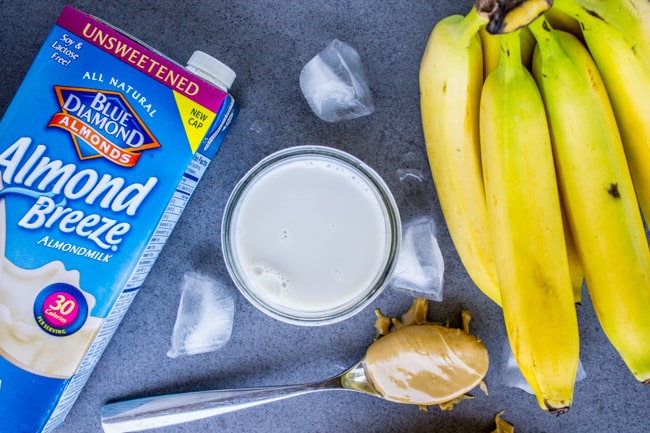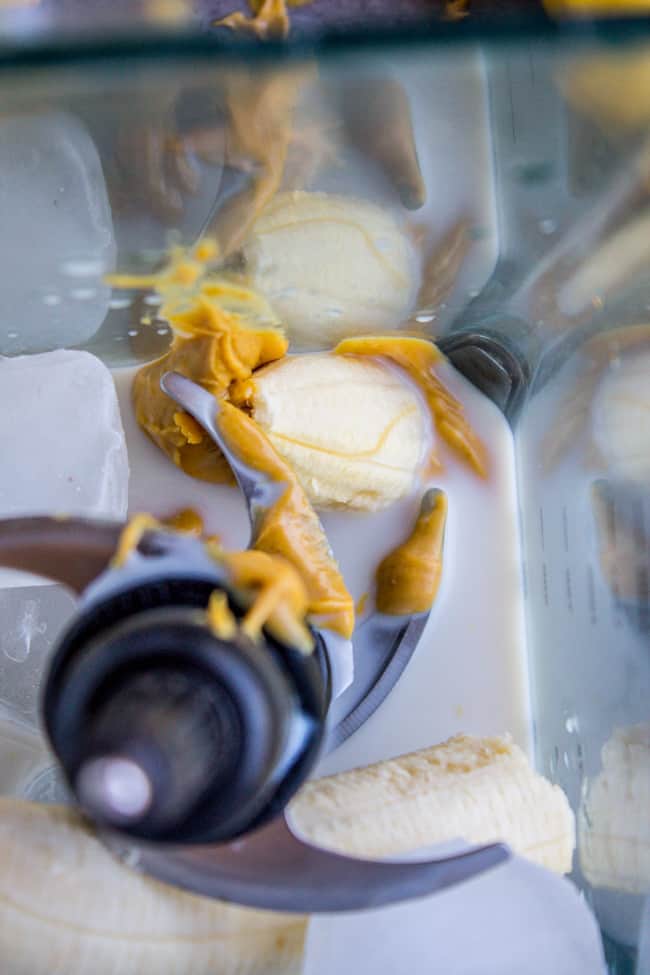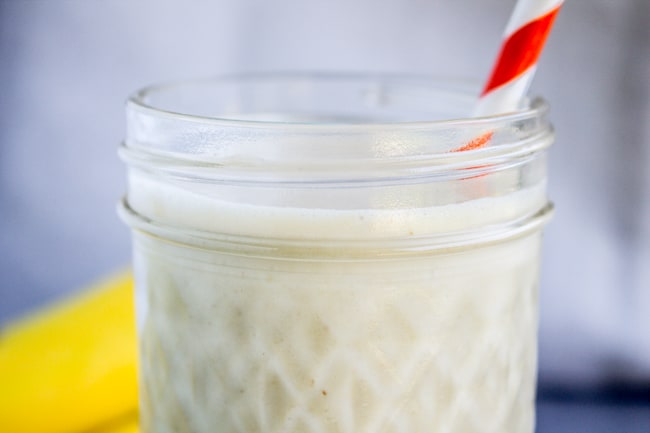 Needless to say, today has been kind of slow. All the sudden it was 2:30pm and I was still in my PJs.
Normally at this point I would surrender to the pajama gods: stay in the house all day and pray that no one knocks on the door. But NOTHING guarantees a faster knock at the door than surrendering to the pajama gods, let me tell you.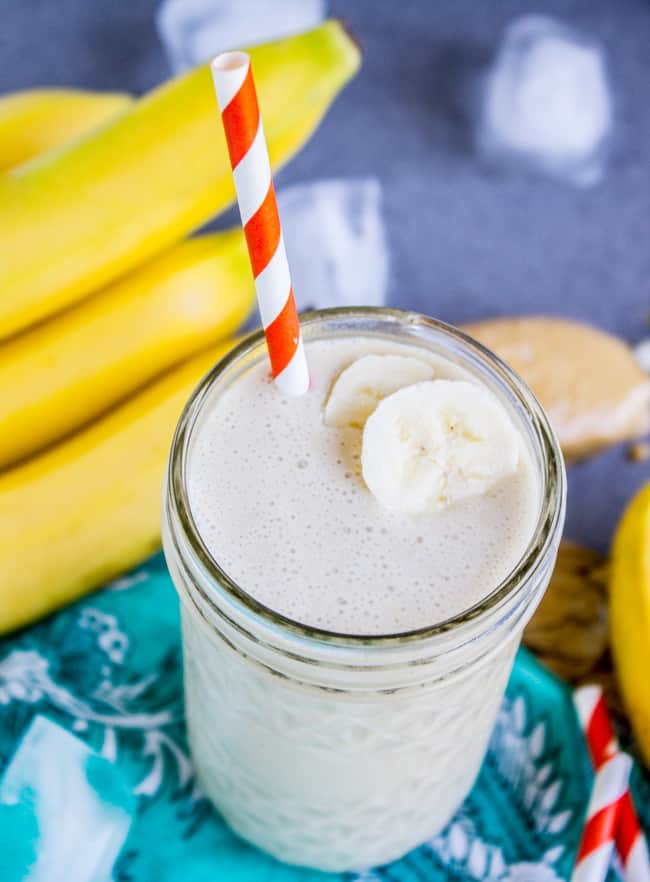 It was the water company. They left a note saying that in 20 minutes they were shutting off the water for 3 hours. THAT was when I remembered that I had a church meeting later that night and had to actually get dressed.
I think I've found the solution to California's drought problem. Just threaten to shut off the water…nothing guarantees a faster shower.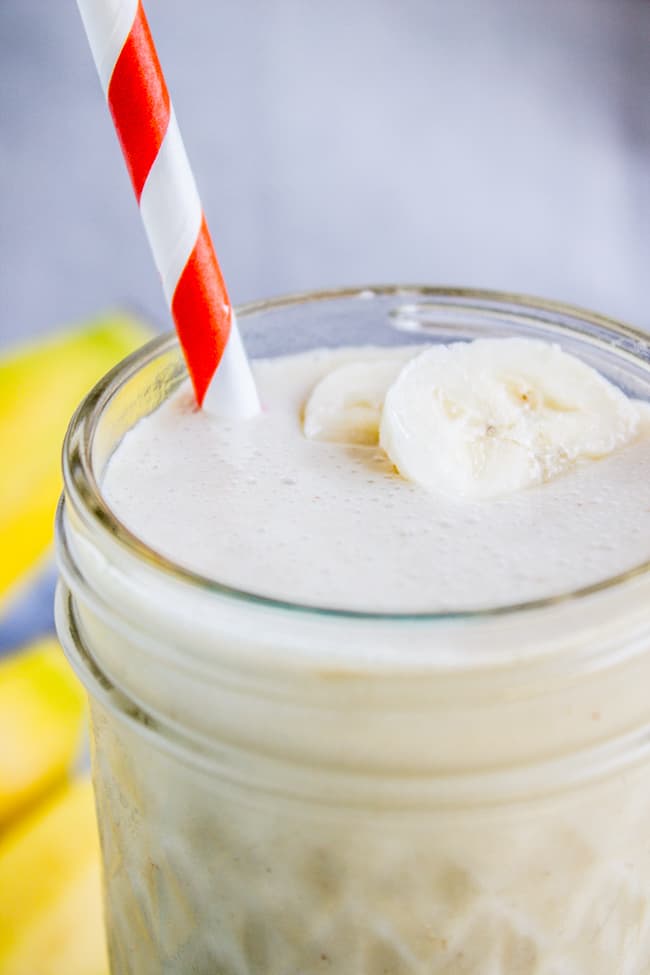 Did anyone play volleyball over the holiday weekend? Perfect 4th of July pick up game, right? I'm not much of a volleyball player but I am alllll about drinking the smoothies that awesome volleyball players drink. My buddies over at Almond Breeze are partnering up with the USA Volleyball team. I feel like pretty much everyone drinks smoothies these days, but no one more so than athletes, amiright? That's why this smoothie is packed with tons of protein. I really am full after finishing it, even though it doesn't seem like a ton. Plus it is sooooo good. You have to let me know if you try it out! Go Team USA!
Facebook | Pinterest | Instagram | Twitter
P.S. Survey today! (UPDATE: survey closed!)If you do me a huge favor and take this super easy 13 question survey, you will be entered for a chance to win 50 bucks. (Visa gift card). You have to come back here to this blog post to comment saying you completed the survey to be entered. It will be open for 2 weeks. (US residents only, open until July 19.) Survey closed. Thanks to all who entered!
Yay for free cash! What will you spend it on? $50 worth of Almond Breeze right? Definitely what I would do :)
P.P.S Tomorrow Eric and I find out whether we're having a boy or a girl! We're super excited. Any last minute guesses?? I still have no clue.

Peanut Butter Banana Smoothie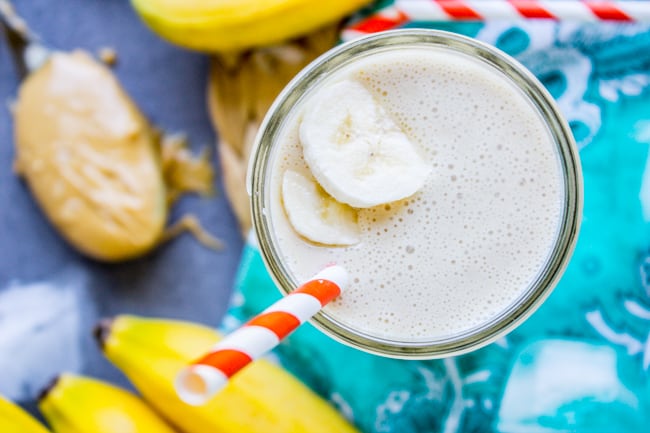 The easiest, tastiest smoothie ever! This protein packed recipe is from my BFF Sarah, who says it's basically an excuse to drink peanut butter. I'm all over it. 
Ingredients
1

medium

banana

3

tablespoons

peanut butter

1/2

cup

Almond Breeze Unsweetened Vanilla Almondmilk

4

ice cubes
Instructions
Combine all ingredients in your blender.

Blend until smooth, scraping the sides and bottom at least once.

Enjoy cold!
Nutrition
Serving:
1
g
|
Calories:
405
kcal
|
Carbohydrates:
37
g
|
Protein:
14
g
|
Fat:
26
g
|
Saturated Fat:
5
g
|
Polyunsaturated Fat:
8
g
|
Monounsaturated Fat:
12
g
|
Sodium:
387
mg
|
Potassium:
734
mg
|
Fiber:
6
g
|
Sugar:
19
g
|
Vitamin A:
76
IU
|
Vitamin C:
10
mg
|
Calcium:
178
mg
|
Iron:
1
mg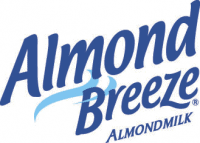 This post is sponsored by Blue Diamond Almond Breeze Almondmilk. Almond Breeze believes in the best. That's why we only use Blue Diamond Almonds to make our almondmilk and why we're proud to be an official sponsor of USA Volleyball. Visit www.ServeUpYourBest.com for a chance to win $5,000 for the ultimate beach day, learn fun volleyball moves, get Almond Breeze coupons and smoothie recipes!
Other awesome breakfast ideas for summer!
Orange Watermelon Sunshine Smoothie << This ones got tomatoes and carrots in it. Don't be weirded out! It's so good!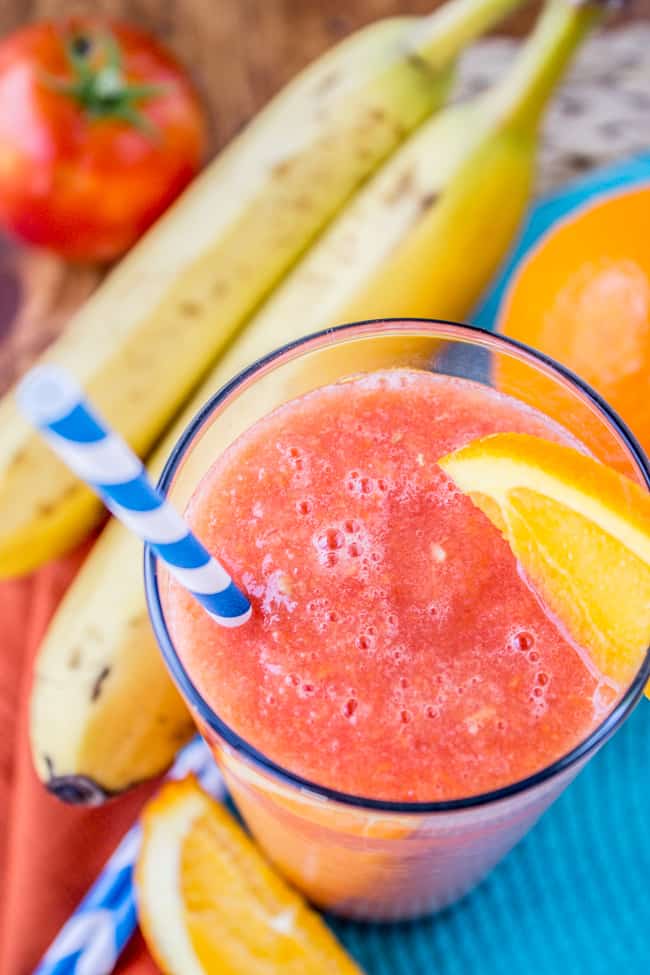 Strawberry Mango Protein Smoothie: my husband Eric makes this almost every single morning.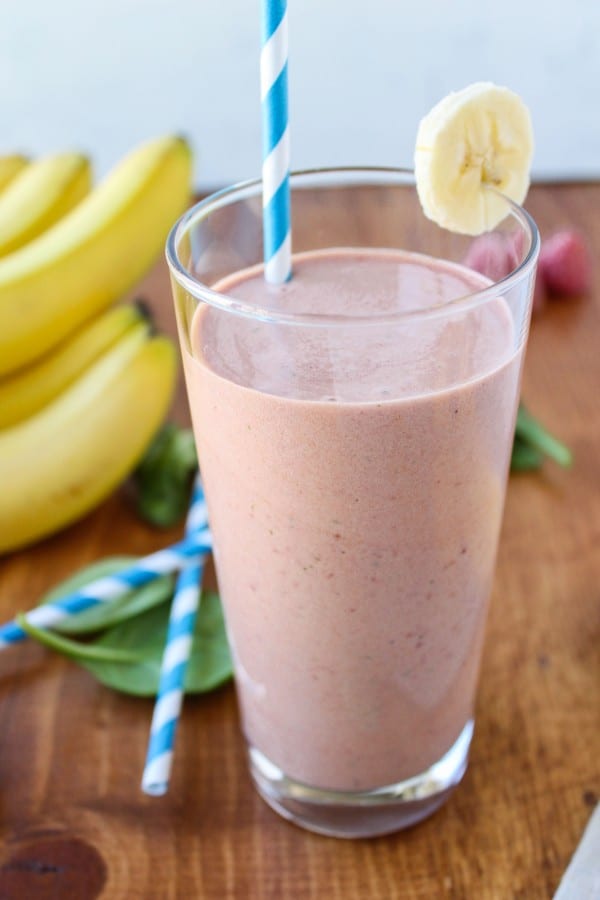 Raspberry Peanut Butter Smoothie: kiiinda taste like a PB&J smoothie. Just sayin'.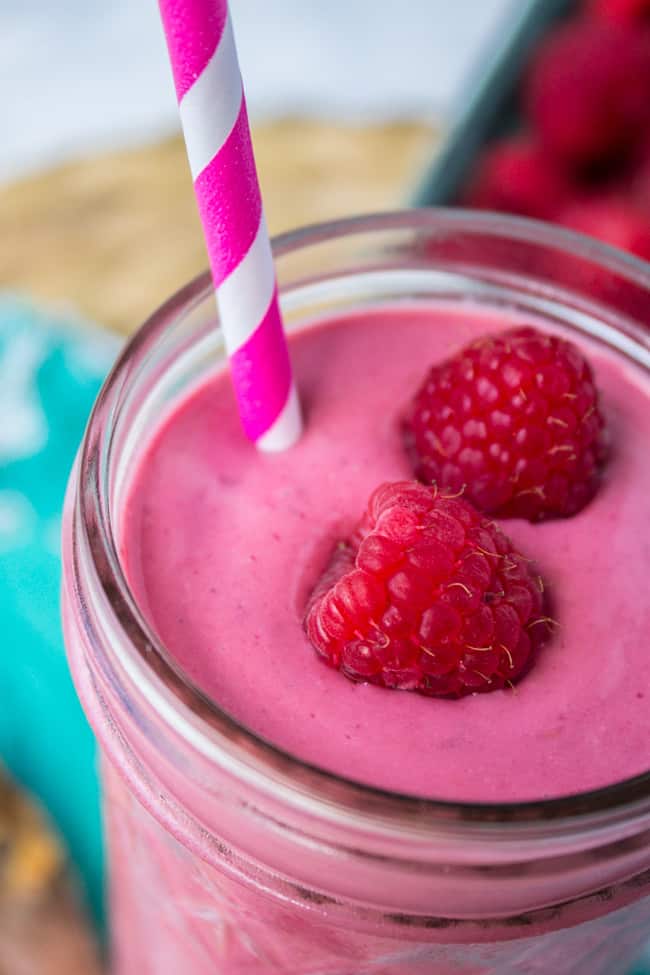 More smoothies to check out! So many smoothies, so little time:
Chocolate Peanut Butter Banana Breakfast Shake from Cooking Classy
Peanut Butter Banana Smoothie from Like Mother, Like Daughter
Avocado Chocolate Peanut Butter Smoothie from A Cookie Named Desire