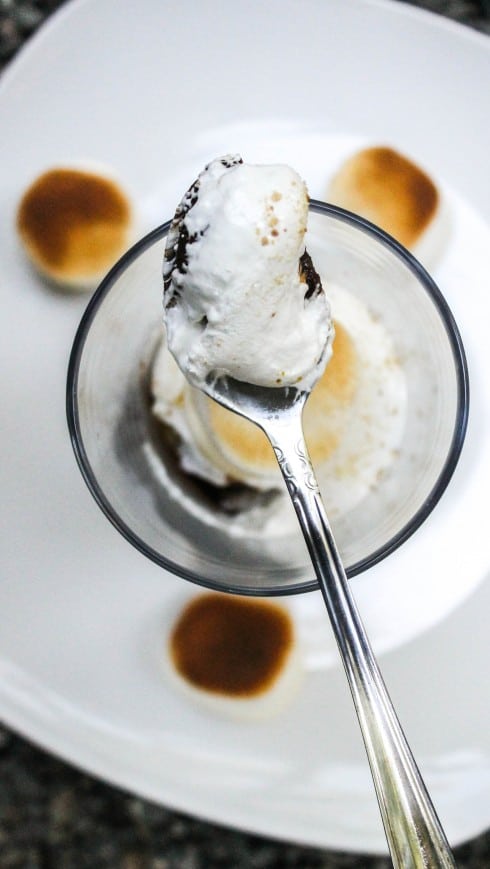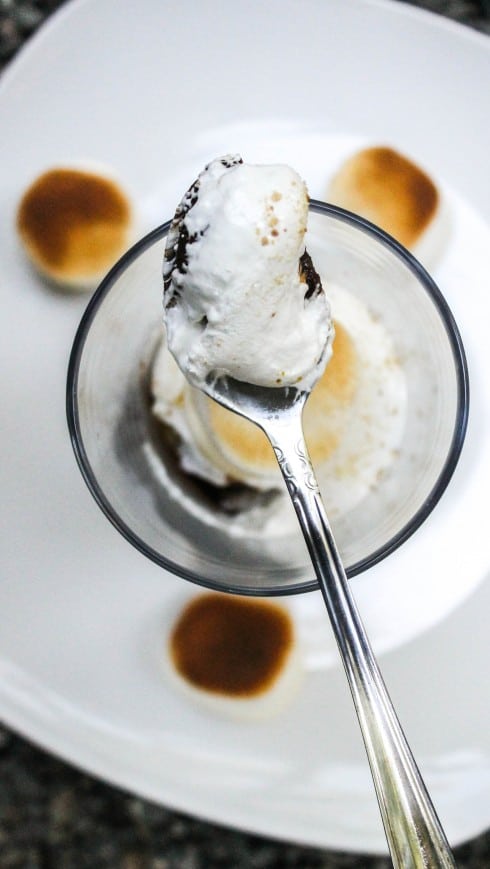 Did you make this recipe?
Leave a review »
No Bake S'mores Cheesecakes
Makes 6 (4-oz) cheesecakes
adjust servings
Ingredients
Crust
4

tablespoons butter, melted

2/3

cup graham cracker crumbs
Chocolate Ganache
Cheesecake
1/2

cup whipped cream cheese, at room temperature

1/2

cup marshmallow fluff (about half of a 7 oz jar)

1/3

cup sweetened condensed milk

2

teaspoons vanilla extract
Topping
1/2

cup marshmallow fluff (use the other half of that 7 oz jar)

3

marshmallows, cut in half and toasted
Instructions
In a small bowl, mix together butter and graham crumbs until moistened. Divide crumbs evenly and press into the container of your choice (like a small glass or ramekin. These are only 4 oz cheesecakes.) If you want some graham crackers for sprinkling on top, either reserve some or make a little more.
Add the heavy cream to a small saucepan and heat over medium heat until warm, just until bubbles appear on the edges. Remove from heat, add the chocolate chips and let it sit for about 30 seconds or a minute. Then stir it until the chocolate chips are all melted and the ganache is smooth. Add about a teaspoon of the ganache on top of each graham crust.
In the bowl of your electric mixer, beat the cream cheese on medium speed until creamy. Remove ALL of the foil from the top of your jar of marshmallow fluff, stick it in the microwave and zap it for about 8 seconds. Add half of the jar to the cream cheese beat until combined. With the mixer on low speed, pour in the sweetened condensed milk and vanilla extract. Beat on high speed until a smooth batter forms. Pour this on top of the chocolate ganache, leaving space on top for more chocolate and marshmallow.
Add another teaspoon of ganache on top of the cheesecake and a sprinkle on some graham crumbs if you want. Refrigerate 4 to 6 hours. When ready to serve, add a tablespoon or so of marshmallow fluff on top of the ganache, then top with a toasted marshmallow. (I recommend doing this over a burner on your stove. They will fluff up nicely. I tried to broil mine, but that only gets one side...and then they look like deflated top hats when you take them out.) Sprinkle extra graham crumbs on top and serve!
by The Food Charlatan